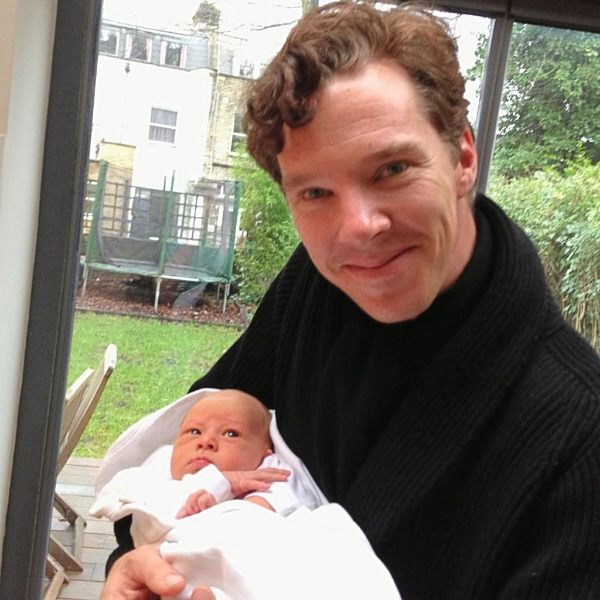 How is it that I've never seen some of these photos before? For whatever reason, I chanced upon Benedict Cumberbatch's fansite and I hit upon the motherlode of Cumby Twitter pics. Note: Cumby does not have a Twitter (that anyone knows of) but his friends are all on Twitter and they post photos of him. A lot! Go here to see more. I'm enjoying the Ewan McGregor photo and of course the baby photos. Sweet Cumberbatch. I will get you pregnant some day. I mean… wait, what? Mm. Cumby.
Anyway, did you know that The Batch is in the midst of STEALING a role away from Leonardo DiCaprio? Now that I've got your attention, I guess I should admit that I think Leo has probably passed on this film, maybe because he's "taking a break". Because even though The Batch is King of All, most studios consider Leo to be WAY above Cumby. Anyway, the role sounds amazing, and it sounds like something Cumby would be amazing in.
EXCLUSIVE: Benedict Cumberbatch's next high-profile role looks like it will be playing English mathematician Alan Turing in The Imitation Game, Graham Moore's heralded screenplay that went from Warner Bros to Teddy Schwarzman's Black Bear Pictures. Headhunters helmer Morten Tyldum recently signed on to direct, and I hear it will be Cumberbatch (he's in deep conversations but hasn't yet signed a deal) who plays the genius most responsible for cracking the German "Enigma Code" during World War II that helped the Allies stave off defeat, and who would later be prosecuted by Britain in the early 1950s for being a homosexual.

This is the 2011 Black List script that originally got set at Warner Bros with Leonardo DiCaprio expected to star. In what seems shocking today, the hero was forced to make a radical choice, and he chose chemical castration over prison. He was so demoralized that he eventually committed suicide by eating a cyanide-laced apple. Black Bear is fully financing. With the helmer and Cumberbatch, I can't imagine some distributor will jump on this Oscar-bait undertaking.

The script originally sold in a seven-figure spec deal to Warner Bros, when it appeared that Leonardo DiCaprio was interested in starring. The studio put J Blakeson on the project, but the deal had a quick trigger and the rights reverted back to the screenwriter, who then got the job of adapting The Devil In The White City for Warner Bros, which is being crafted for DiCaprio to play serial killer Dr. HH Holmes.

Cumberbatch, who came on the scene in the British series Sherlock, might be the hottest actor to cross the pond in recent memory. He's currently playing Julian Assange in The Fifth Estate for DreamWorks, and is in the midst of The Hobbit trilogy (he plays a role and also voices Smaug the dragon); he's got a big villain turn in Star Trek Into Darkness, and also stars in Twelve Years A Slave and August: Osage County.
This sounds like an amazing role for Cumby, and yes, it would totally be Oscar-bait. If he signs on, I'm assuming this would be a 2014 release, which means that Cumby's turn as Julian Assange in The Fifth Estate would be pushed for the awards season later this year (it has a December release) and then Cumby would be doing another awards season the following year. Plus, he'll be showing off his box-office bona fides in Star Trek and The Hobbit. Plus, as soon as he finishes filming The Fifth Estate, I believe he's supposed to shoot Sherlock, right? THE ERA OF CUMBERBATCH. We are truly living in a gilded age of Cumby. Love it!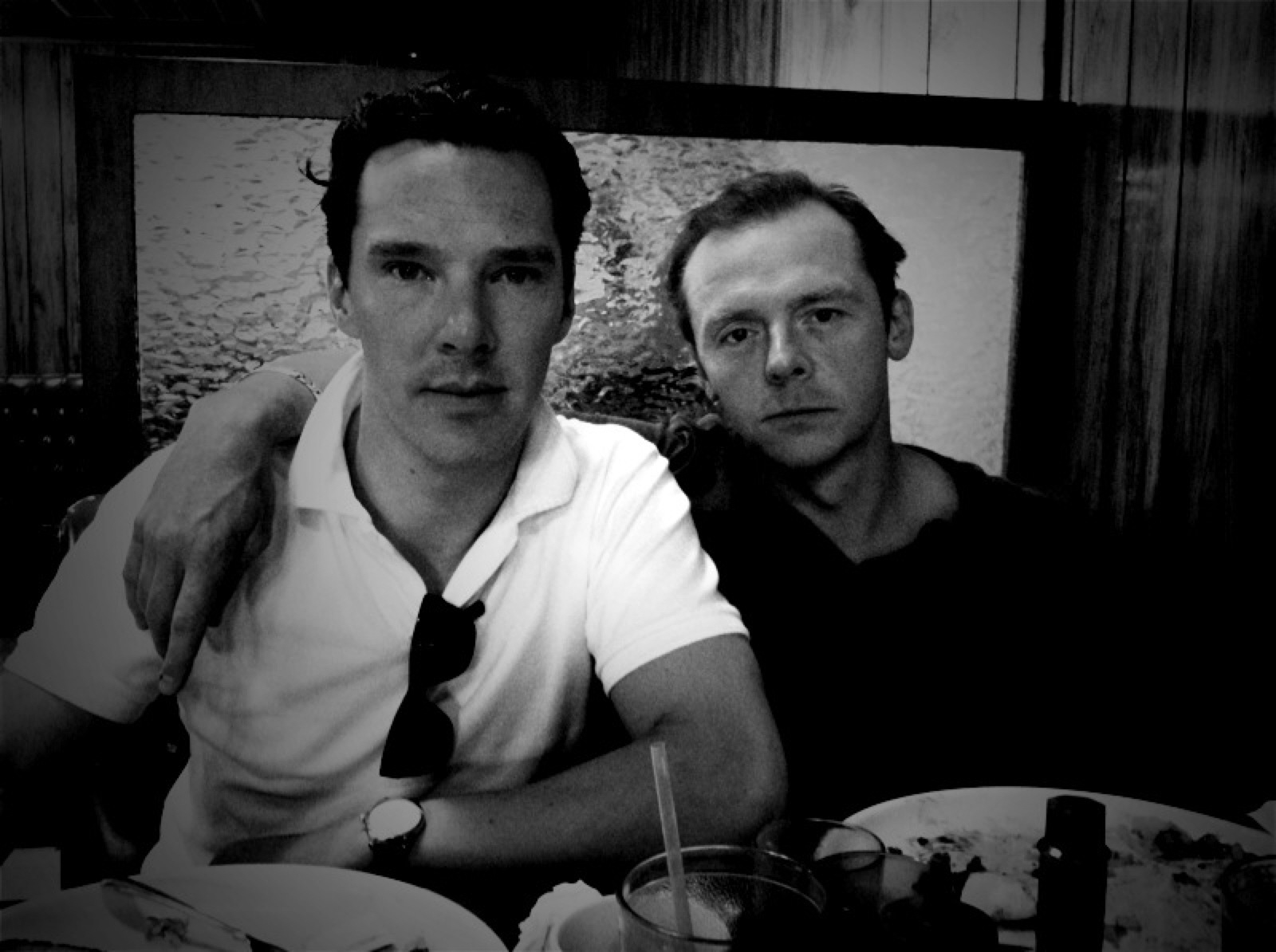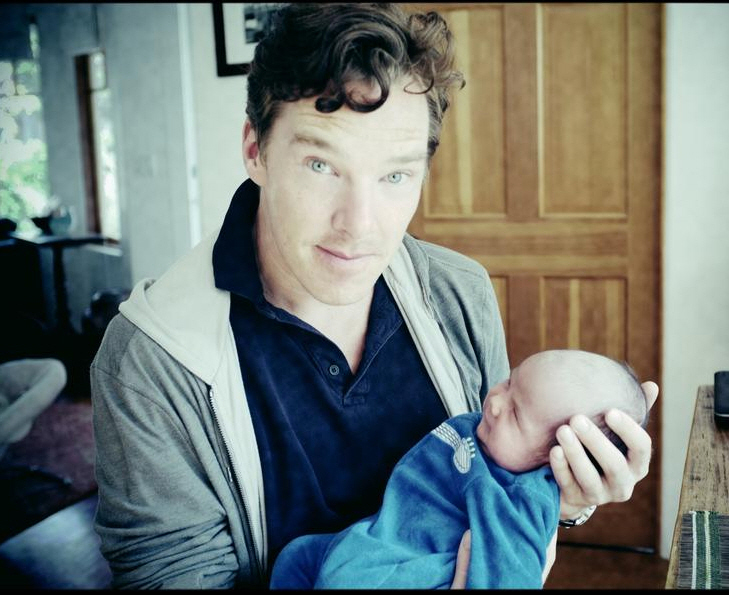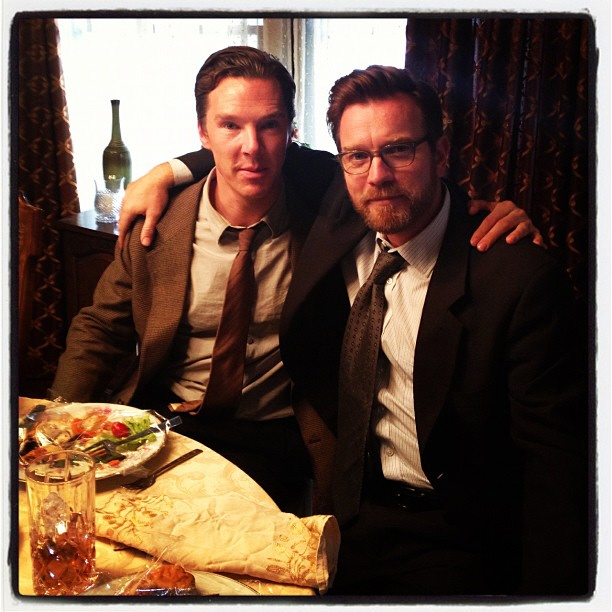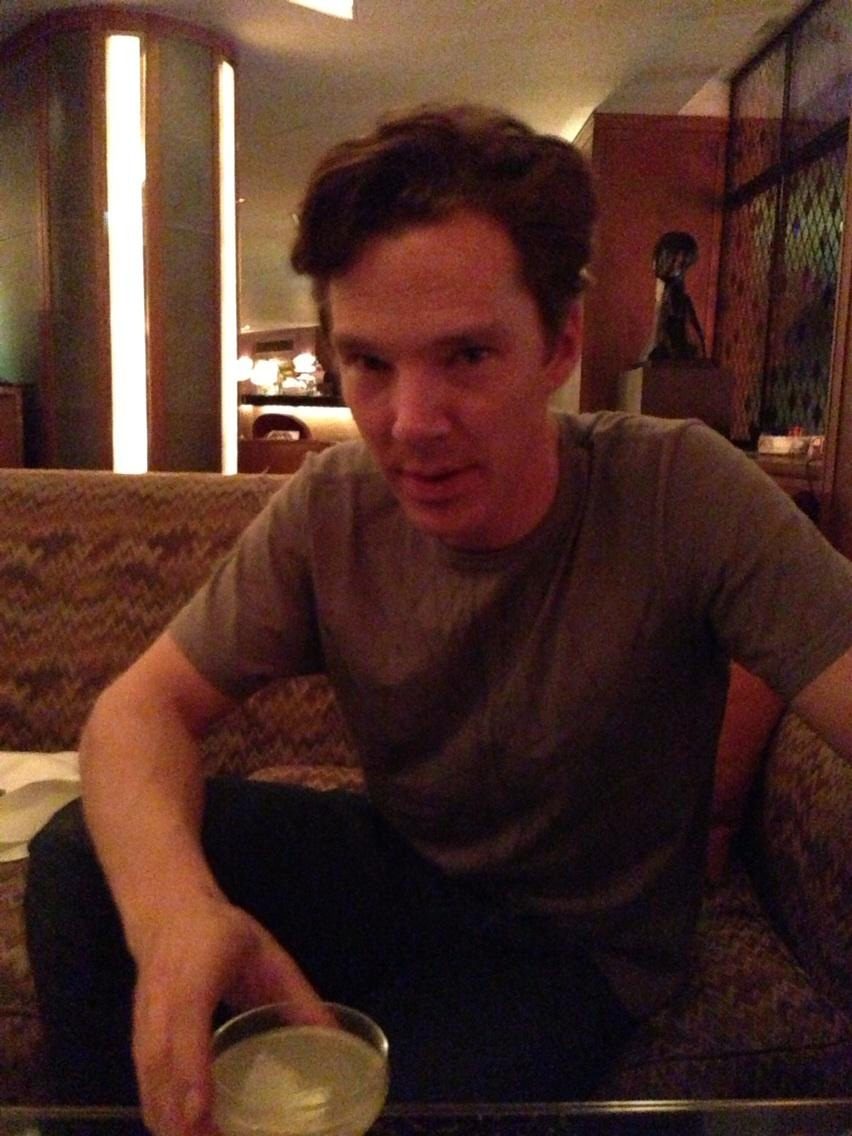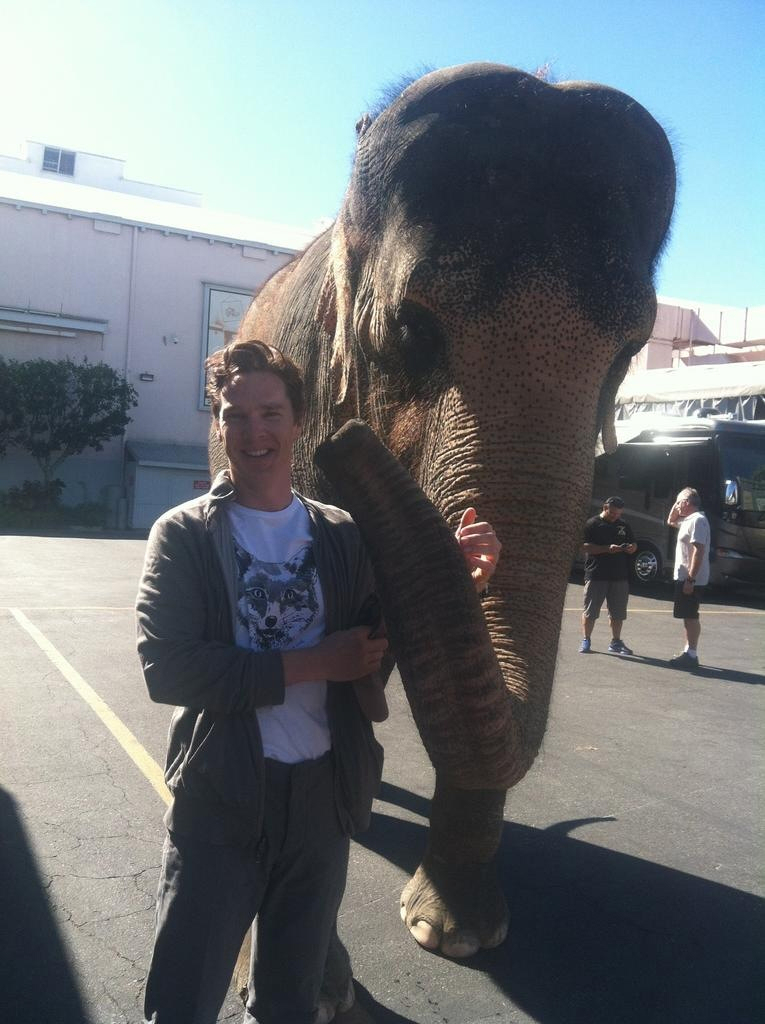 Photos courtesy of Twitter, Cumby's fansite.