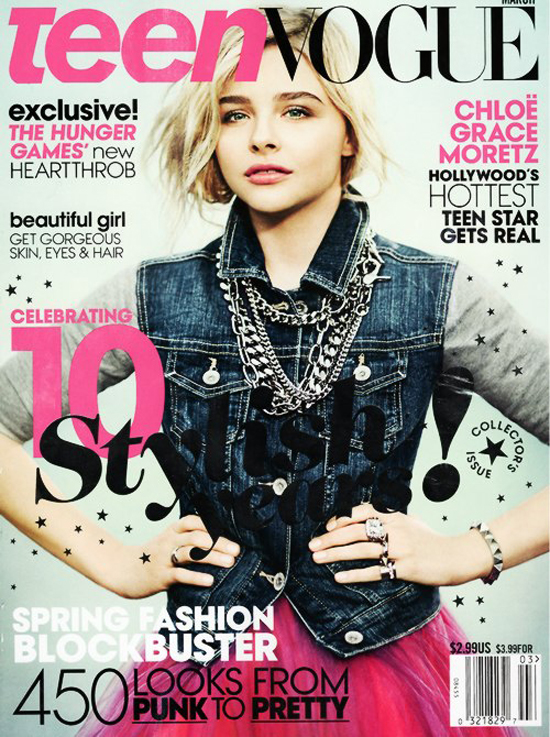 Chloe Moretz covers the March issue of Teen Vogue to promote this summer's Kick-Ass 2 and this fall's Carrie remake, which is probably one of those make-or-break roles in one of those WTF sort of horror remakes that are all too popular these days. I suspect that the movie itself won't fare too well (neither did Chloe's other inexplicable horror remake of Let the Right One In), but it won't be Chloe's fault at all because she'll deliver a fine performance. Even though she's only 15 years old, I feel that she'll somehow be one of the rare actresses that manages an adult transition without much trouble. After all, she already comes off as rather mature onscreen and is often cast as the wiser-than-her-years sister or female sidekick (500 Days of Summer, Diary of a Wimpy Kid, Kick-Ass). The Teen Vogue cover accurately reflects the editorial spread within the magazine; the look is young, fresh, and playful. Here are some interview excerpts: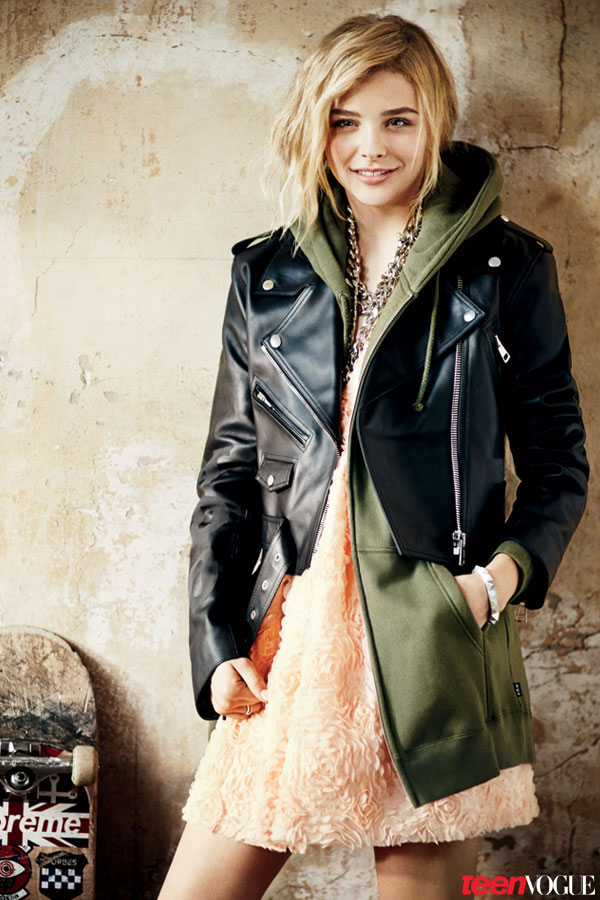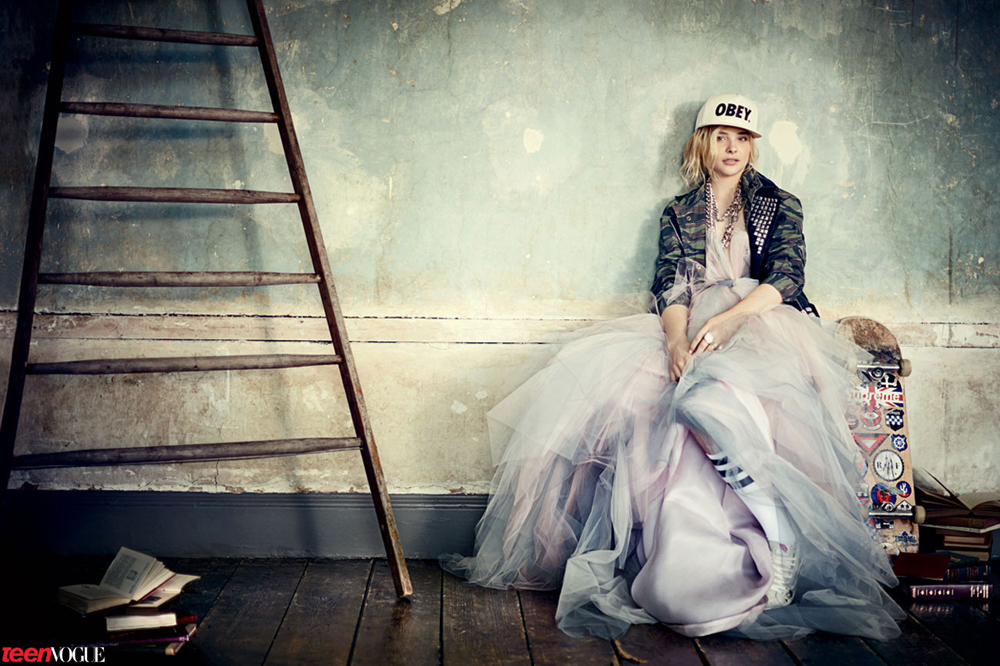 On her expletive-filled role in Kick-Ass: "I look back at that movie," she laughs, "And I think, Wow, I see why it's so inappropriate. You know, I could be in high school right now, like any other normal fifteen-year-old girl. I'm proud to say that I made a different life for myself. I'm a businesswoman."

: "Carrie is the epitome of a girl who's been broken down by others. When I was auditioning for Carrie, I was told, 'Well, look, you're too young, you're too pretty, you're too accomplished.'" After reading the book three times and doing extensive research on the part, she was determined to prove them wrong. "I love showing people I can do something that they might think I will never be able to do. Playing someone who's happy-go-lucky and has a good life and a nice family–it's boring for me. Because that's my life. I have a good family. My mom loves me. I like being challenged, playing characters that are a little messed up."

Her street style: "Cashmere sweaters, jeans, nothing crazy. I want to be comfortable. I'm not running around in Givenchy or Louis Vuitton. My mom doesn't let me buy expensive brands."

The red carpet is different: "Oh, McQueen. I love McQueen so much. "Jonathan Saunders, Miu Miu, Prada, and definitely Kenzo—I love what they're doing lately."

School is a big deal: "I travel with a suitcase of books. It weighs a million pounds! It's really important to me. I want to be able to say, 'I'm not just an actress.' I need to be able to say, 'I can quit this business and go live my own life and be whoever I want to be.' Going to college will help prevent me from being restrained or put into a box. I've been told a hundred times that I would fail. I've learned not to listen too much to others. My philosophy is if something makes you happy, do it. If it doesn't make you happy, stop. You have to be spontaneous. Don't play the best friend in the film version of your life. Be the leading lady."
[From Teen Vogue]
She does sound relatively mature for a 15-year-old, right? A lot of people did take great offense at Chloe swearing like crazy and enacting violent vengeance in Kick-Ass, but she said her mother never lets her curse at home, and their family even "refers to the movie as 'Kick-Butt'" at home. The movie was a comic-book fantasy, of course, and Chloe seems to have recovered well and has even gone back in for the sequel.
This shoot really is quite lovely. It's age appropriate and flattering, and Chloe seems like a natural in front of the camera. Hopefully, the likes of Terry Richardson will never, ever get their hands on her.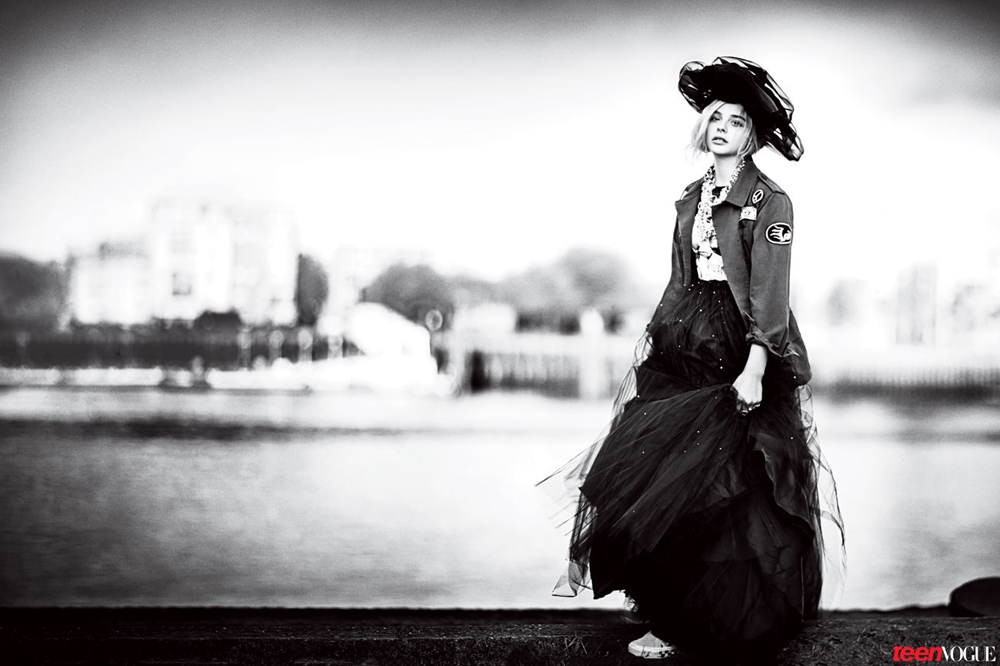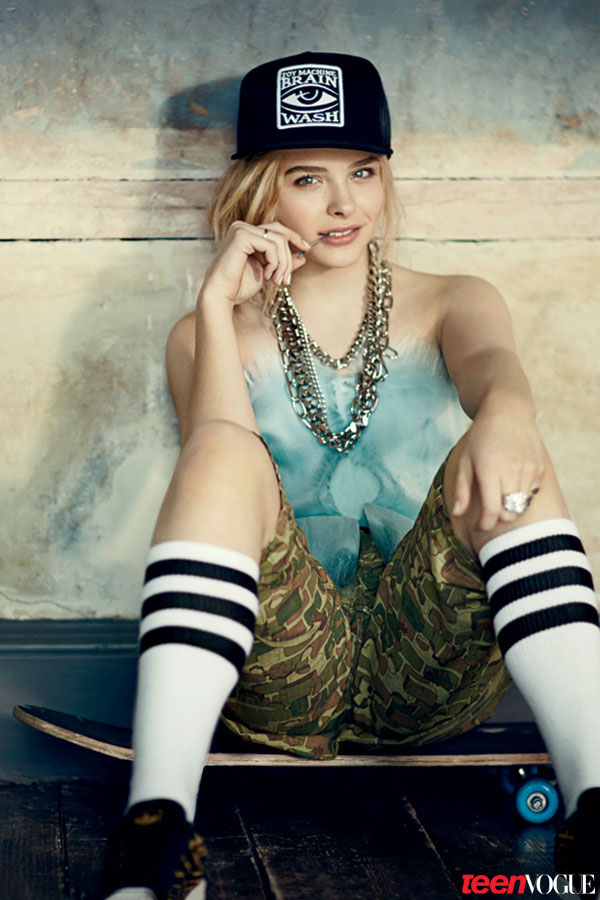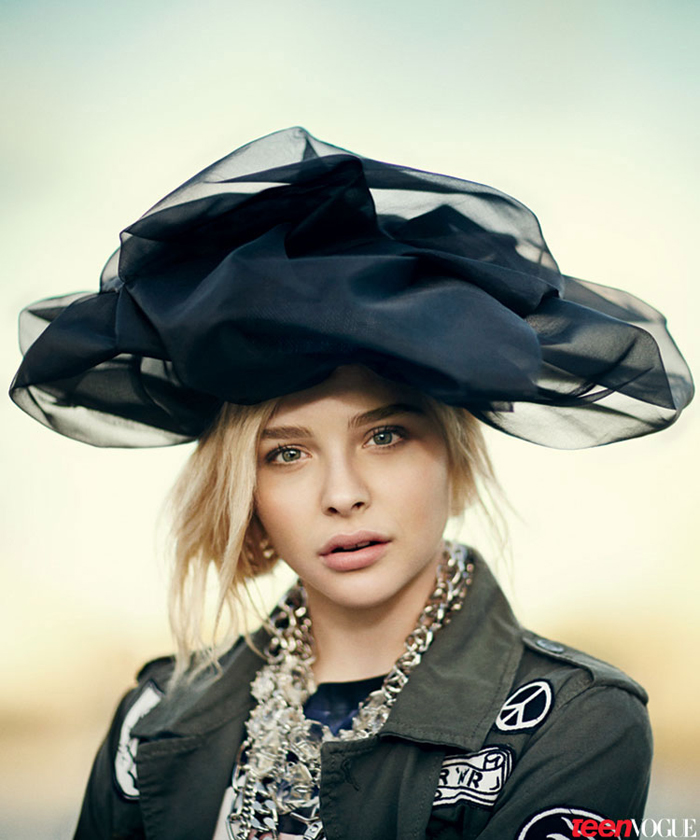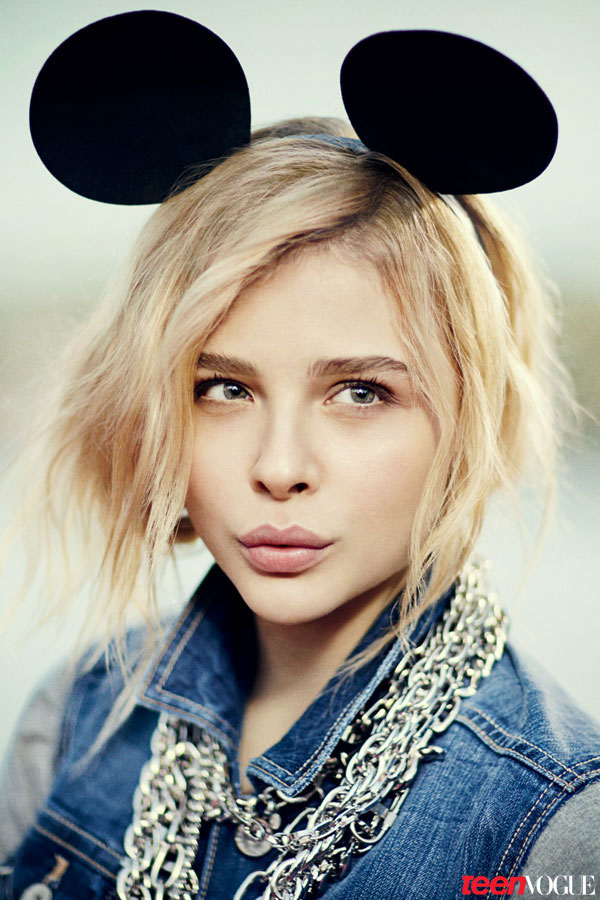 Photos courtesy of Teen Vogue