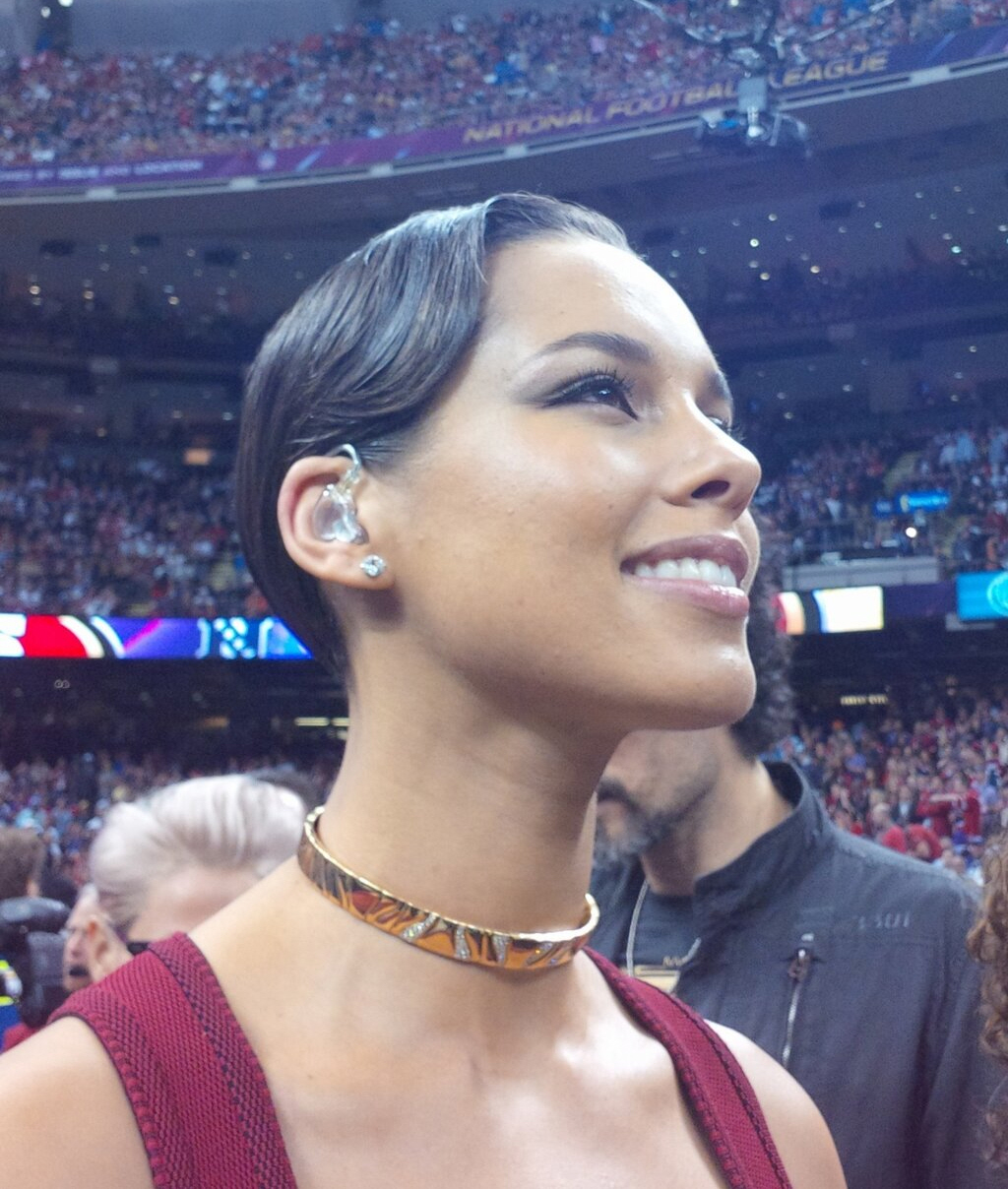 I realize that you might have thought that the Super Bowl was ALL ABOUT BEYONCE and that no one else performed at all, but Alicia Keys and Jennifer Hudson were also there, and they also performed. Shocking, I know, that some other ladies were invited to The Beyonce Show! Honestly, I thought Jennifer Hudson's performance was heartbreaking – she performed with the Sandy Hook Elementary Choir on "America the Beautiful". Here's the video:
I thought that was so moving and beautiful, I'm not even going to say anything about her bangs. I like the arrangement of the song too – it sounds like the way Ray Charles would have done it. It's also notable – Jennifer Hudson's family was destroyed by gun violence as well. Her brother-in-law killed her mother, her brother and her nephew.
And here's Alicia Keys singing the National Anthem. I like that she sang live (it feels weird that I have to point that out, but this is the post-Beyonce World). I like the simplicity with the piano accompaniment. But her voice sounds really high, right?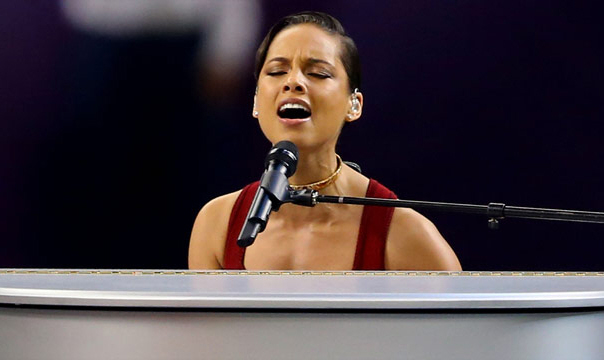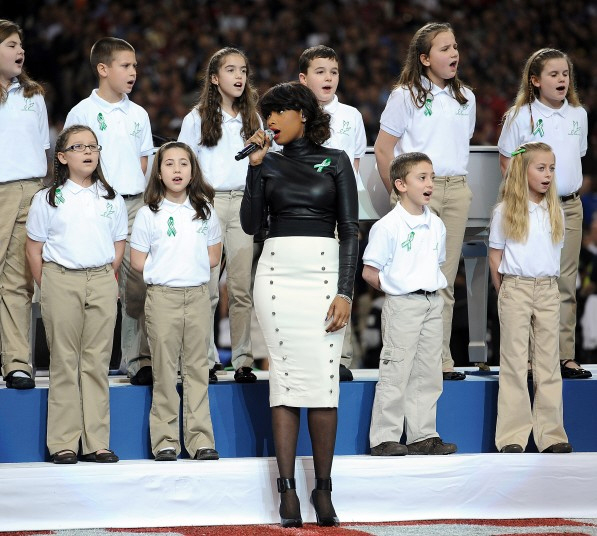 Photos courtesy of Screencaps, Alicia's Twitter.