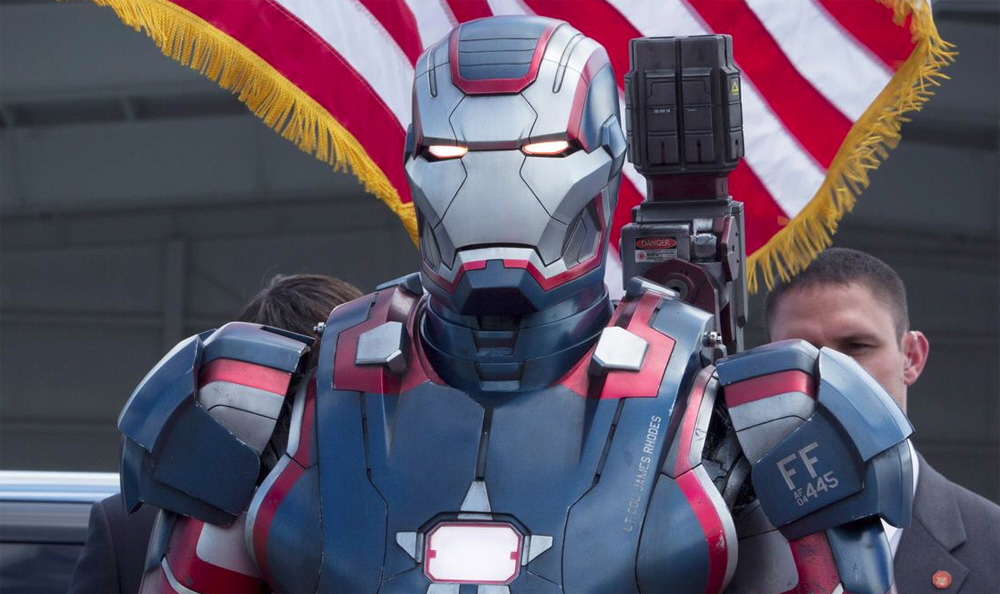 A lot of you are already talking about all of the trailers that debuted during the Super Bowl, so I thought I would put them all together! We got extended glimpses at Robert Downey Jr., Benedict Cumberbatch, Johnny Depp and Brad Pitt, so the commercials were a surprisingly good moment for quality dong, right? Here are some of my favorite trailers:
Iron Man 3 – this is the 1:30-minute length trailer floating around, I'm not including the teaser (which is just a shorter version of this). I hope Iron Man 3 is better than the second one, because the second one really sucked (imo).
Here's the new teaser trailer for Star Trek Into Darkness. It features a new mini-clip of Benedict Cumberbatch saying "I am better…" Chris Pine: "At what?" Cumby: "EVERYTHING." Amazing. "Shall we begin?" Yes, in my pants.
New teaser for World War Z – this is a lot of the same stuff, although I'm fascinated by the idea that someone thought of moving the original Constitution in the case of the Zombie Apocalypse.
New trailer for The Lone Ranger! I like that they're showing more of Armie Hammer.
Wait, they made ANOTHER Fast & Furious movie? Ugh.