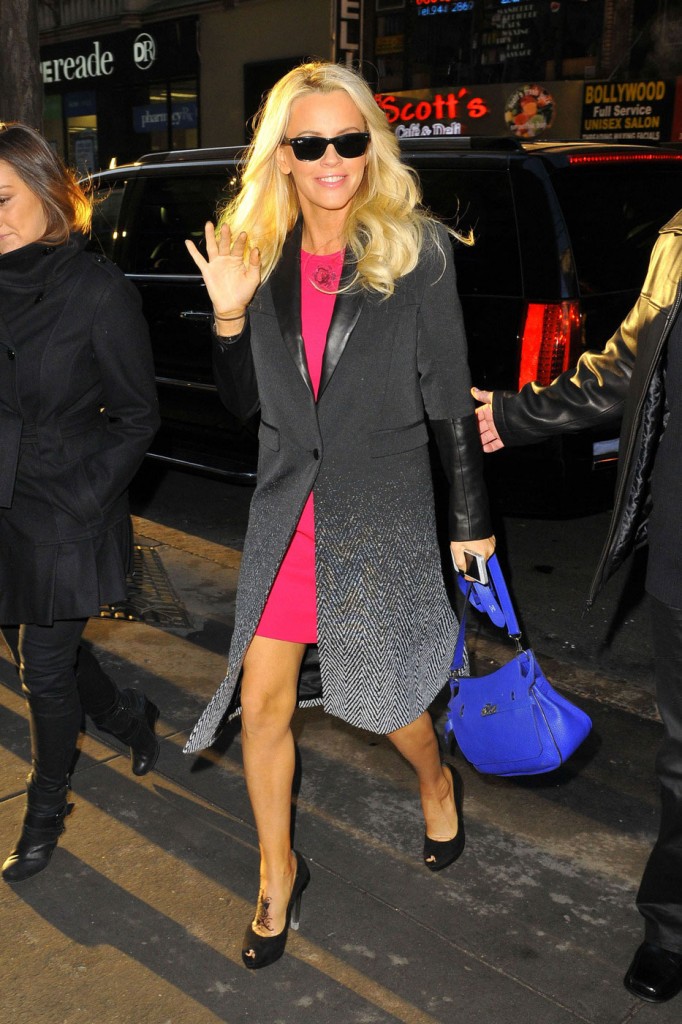 Jenny McCarthy has a new late night talk show coming out on VH1, and she's busting her Botox face to promote it. She's posing in a bath tub "naked", she's "confessing" about keeping spare batteries on hand for her vibrator, and she's doing the talk show circuit. In a recent interview on Today, Jenny revealed a giant tattoo of a rose that she got on her ankle during the Superbowl blackout.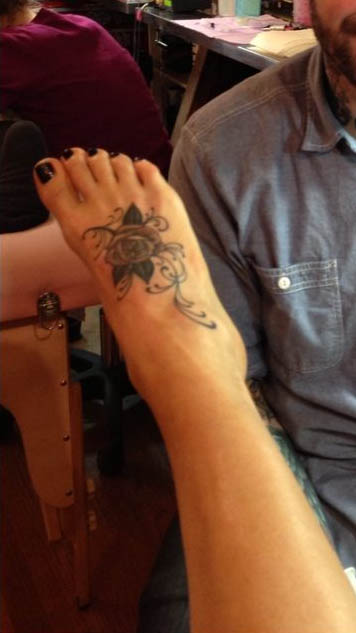 She explained it like a spur of the moment decision, saying "I basically, during the blackout, at the Superbowl, decided to do something besides gorge pizza and I went next door and got a new tattoo. I was literally like 'what do I do with myself?' It's a permanent tattoo. I always wanted one… I didn't feel like having a symbol since I don't, like, have a guy I want to tattoo his name on me, so I got a little decor. It could be my midlife crisis."
Jenny said that her new talkshow is going to be a party atmosphere, like "Hugh Hefner after dark. Playboy TV… a party on TV [with] celebrities and real conversations." Jenny said that pre-interview preparation can "draw the life out of an interview" and that she wants to avoid that and go for spontaneity.
Then she brought it home. "if I'm getting a tattoo when I'm bored, you can just imagine what I'm asking [my guests]." Oh there you go, so she got this tattoo on a whim and it just happens to play directly into her "I'm such a free-wheeling party girl" promotion for her show. Uh-huh.
Jenny also said she's doing a segment for her show called "ground-breaking interviews" where she lies on the floor with a celebrity and the camera man hangs over them, while they're sucking on lollipops and chatting. She explained that the interviews are "Tsometimes shocking, but a lot of times they give ground breaking answers." Facepalm.
Here's her tattoo. It looks lame to me, but I guess there are worse tattoos. Something nice: it's not ugly.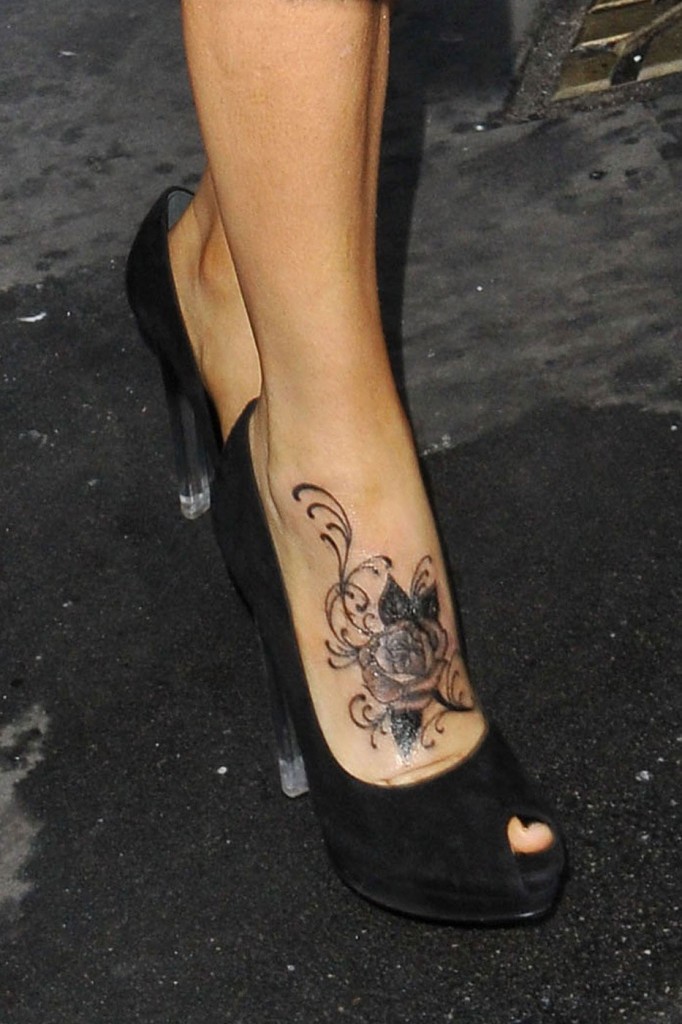 Here's a promo for Jenny's show. Note the boob flash.

And here's her Today interview:

Photos are from 2-4-13 credit: Enrique RC, PacificCoastNews.com. Jenny is also shown Friday, 2-1-13, at the Belvedere Vodka-hosted Leather & Laces party in New Orleans. Credit: Belvedere Vodka