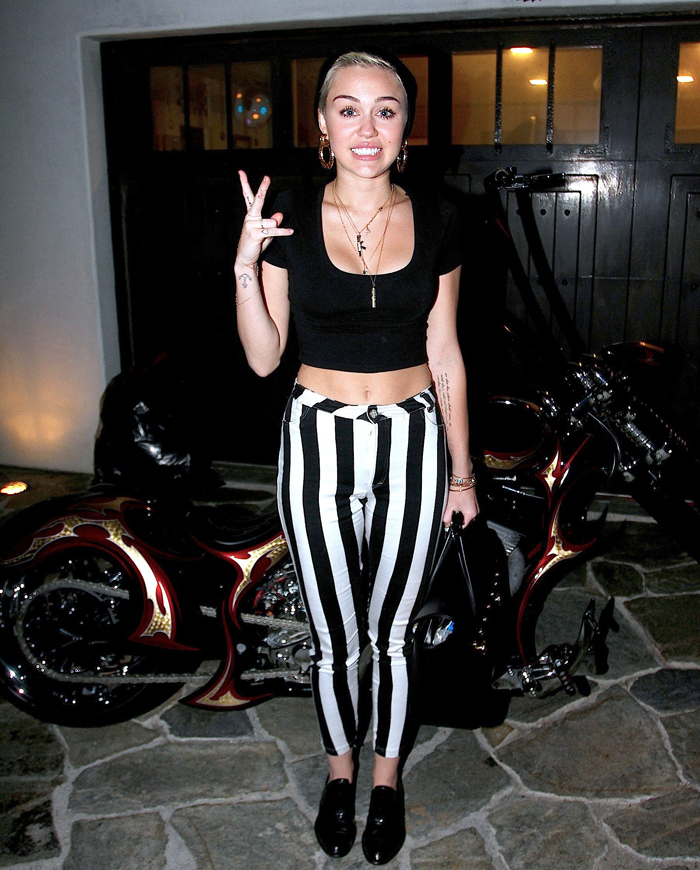 These are some photos from a few days ago of Miley Cyrus in attendance at the music video shoot for Lil' Kim and Tiffany Foxx's "Twisted." I've got no idea whether or not Miley was dressed to appear in the video or if she just chose this wacky, jailbird-esque outfit of her own volition. I'm just happy that her butt cheeks aren't hanging out this time.
Now onto the topic de jour, which is Miley's hair, which still defies reason, but she apparently likes it a lot. So much so that she never wants to ever grow her hair out again, which I guess is a good idea for the simple fact that a very short crop like Miley's would be terribly awkward to grow out at all. Here are Miley's thoughts on the topic: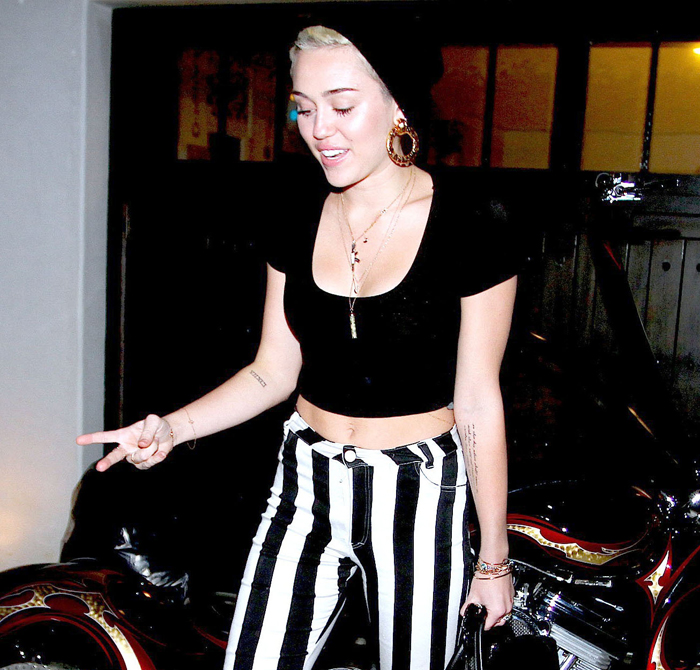 RIP Miley Cyrus' topknot, forever and ever, amen.

The So Undercover star told E! News she does not miss her long locks "in any way" and will forever be a short-haired lady.

"I feel like I had bun every day of my life," the 20-year-old singer-actress said. "I hated the extensions hair–that's sewn into your head. It's creepy."

Miley shows off toned figure in Daisy Dukes

"You will never see me with long hair again!" the blond beauty proclaimed. "My fiancé [Liam Hemsworth] loves it…It's so easy and [I] don't need to wash it. It looks better grungy and not washing it."

But Miley has bigger things to think about than her hair, y'all! She's planning a wedding and working on her new album.

Miley fans take over newsstands

"[My fans] are dying for new music," she gushed. "So, I'm excited to push play and have the world hear it!"
[From E! Online]
Miley does make sense here, and I can understand why she'd be tired of all the "Hannah Montana" hair that she maintained throughout her Disney run. To Miley, short hair represents adulthood and making her own way, and I agree with her that sewn-in extensions are creepy. That bit about her not hardly washing her new 'do is pretty gross though. I'm guessing that she's not even a fan of dry shampoo from the way she describes her "grungy" new hair habits. Gross.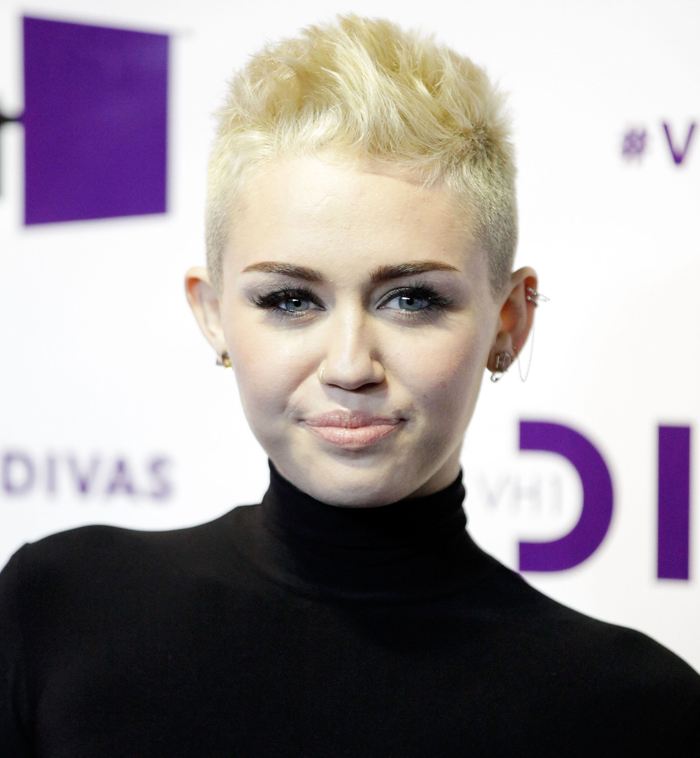 Photos courtesy of WENN