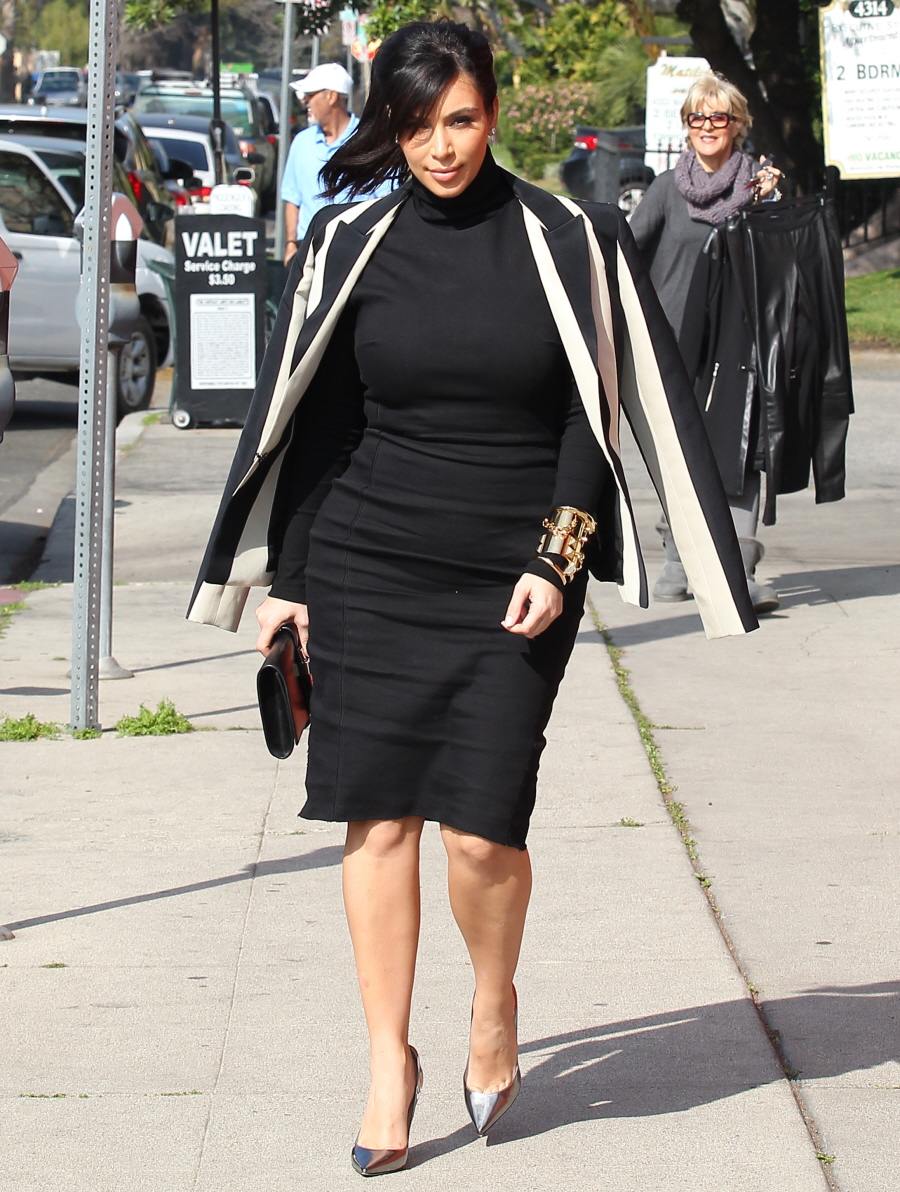 These are some new photos of Kim Kardashian in LA, where she was going out to eat with some people and I think her brother Rob. A few things: I'm worried that Kim seems to be Spanx-ing the life out of her bump. She really doesn't look that different to me, not in a radical "she's super-knocked-up" way. Is it Spanx? Or something else? Also: NO STRIPES. Not even vertical stripes. Not when you're built like Kim. You will always look like a circus tent. Trust me.
Anyway, you know how Kim got her doctor to say that the "stress" of Kris Humphries' neverending legal shenanigans regarding their divorce is putting her pregnancy at risk? Well, TMZ now says that Kim's lawyer is making a legal argument for the same thing – basically saying that by drawing out the divorce, Kris is endangering Kim's pregnancy.
Kim Kardashian says she wants a divorce because it "will help create a new, full life for me" … this according to new legal docs.

Kim filed a declaration in her divorce case obtained by TMZ, complaining to the judge that Kris Humphries is not only standing in the way of her happiness, but threatening her health and welfare, and "also … the health and well-being of my unborn child." We broke the story, her doctor is concerned as well.

Kim scoffs at Kris' claim she defrauded him in the marriage, and says it's actually Kris who is screwing with her life. She says she wants a divorce so she can move on with her life, and "the same should hold true for [Kris].

Kim notes Kanye is eager to sign a Voluntary Declaration of Paternity when their child is born, but he won't be able to if she's still married to Kris.

And Kim is citing some stories claiming Kris is saying he now has "all the power" and that "he is in control of my misery."
Ugh. You know how I feel about this mess, and many you continue to berate me for being on Team Kim in this particular instance. I will say that even though I think Kris is a d-bag who needs to let it go, I'm not sure if this legal strategy is Kim's best bet. It feels like she's showing her hand and letting Kris have power over her…?
Meanwhile, did you know that Kim spoke out about the Newtown massacre and that she signed a gun control and anti-violence petition called the Sandy Hook promise? She did. She tweeted: "Today, people in Newtown are making the #sandyhookpromise to reduce gun violence. Sign the pledge with me." And then yesterday, she tweeted this photo: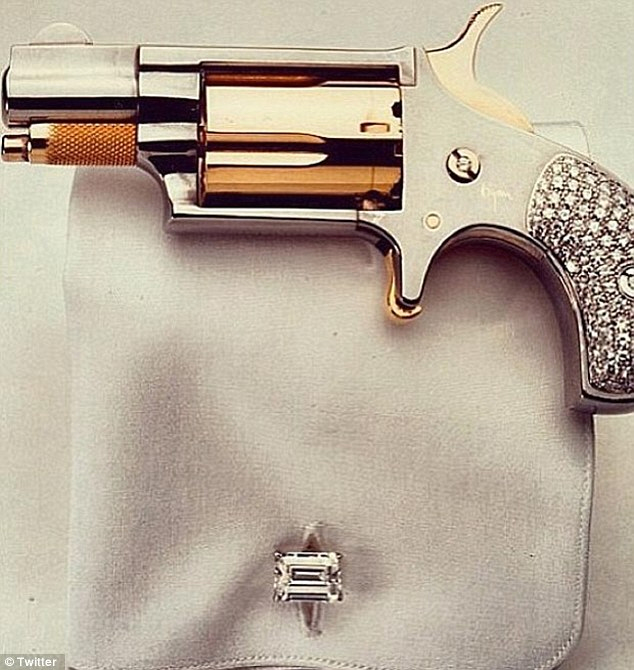 A diamond-encrusted gun? OF COURSE. So, her Twitter followers basically had a meltdown and Kim deleted the photo and acted like nothing happened. Just to play devil's advocate: it's perfectly possible to be a handgun owner AND believe in gun control. It's possible to be a responsible gun owner AND want to reduce gun violence. The problem is that for Kim, guns are just a sparkly, glamorous accessory.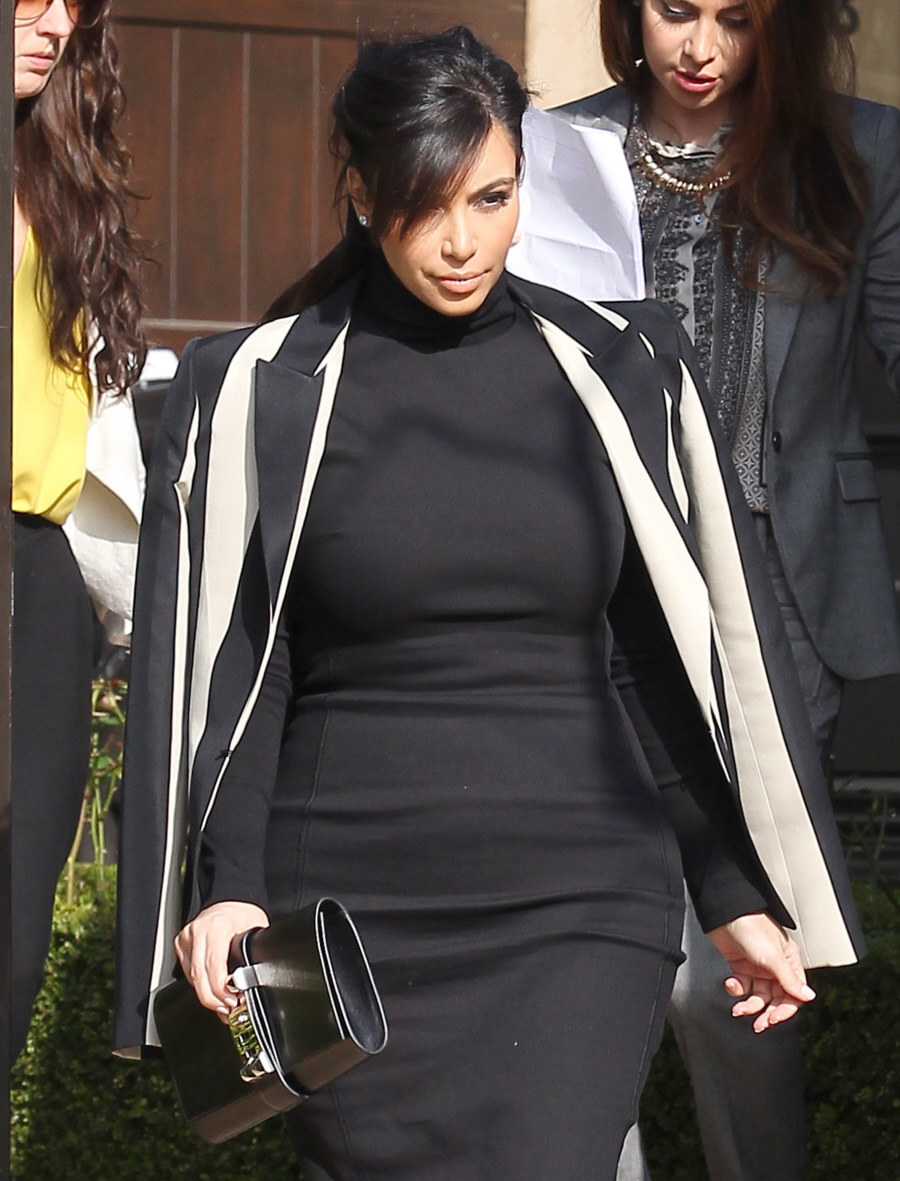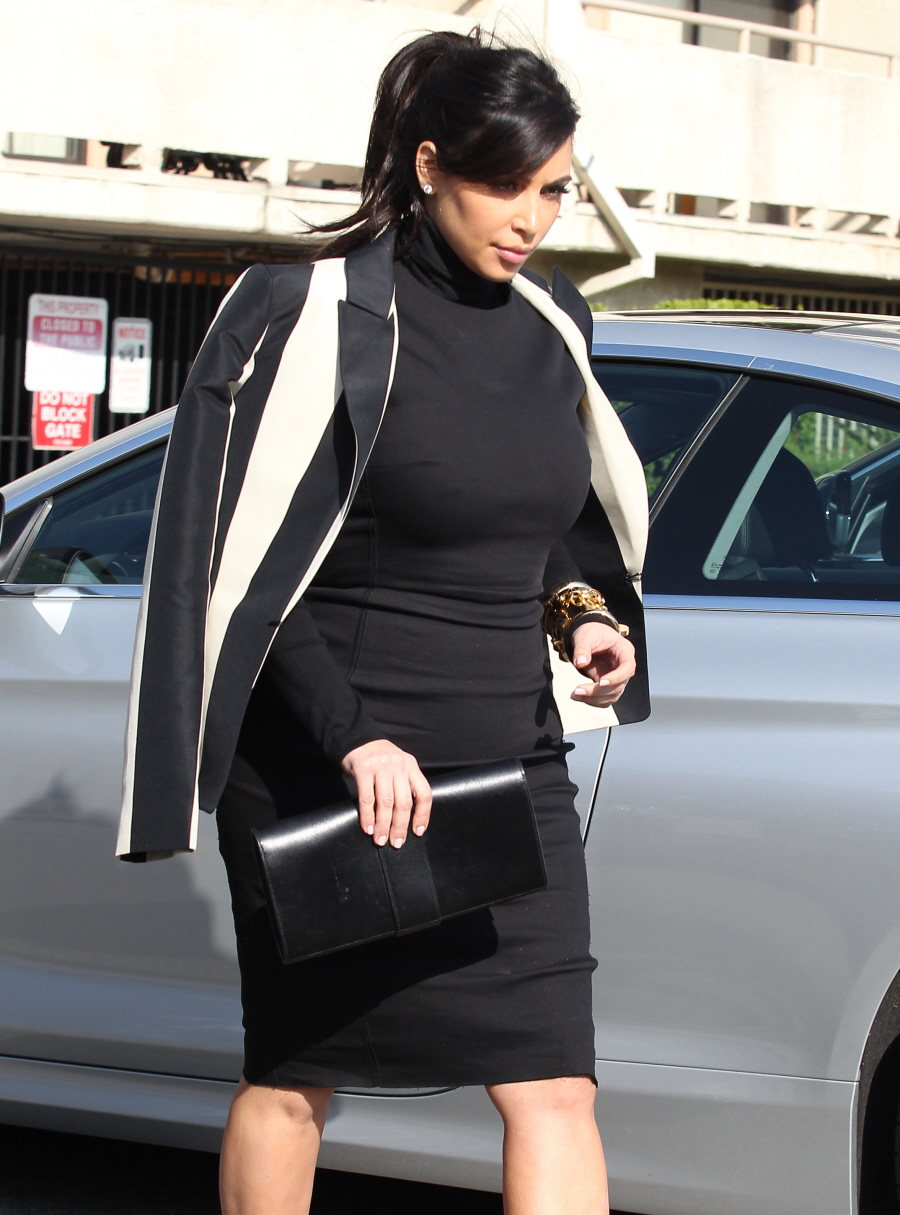 Photos courtesy of Fame/Flynet.