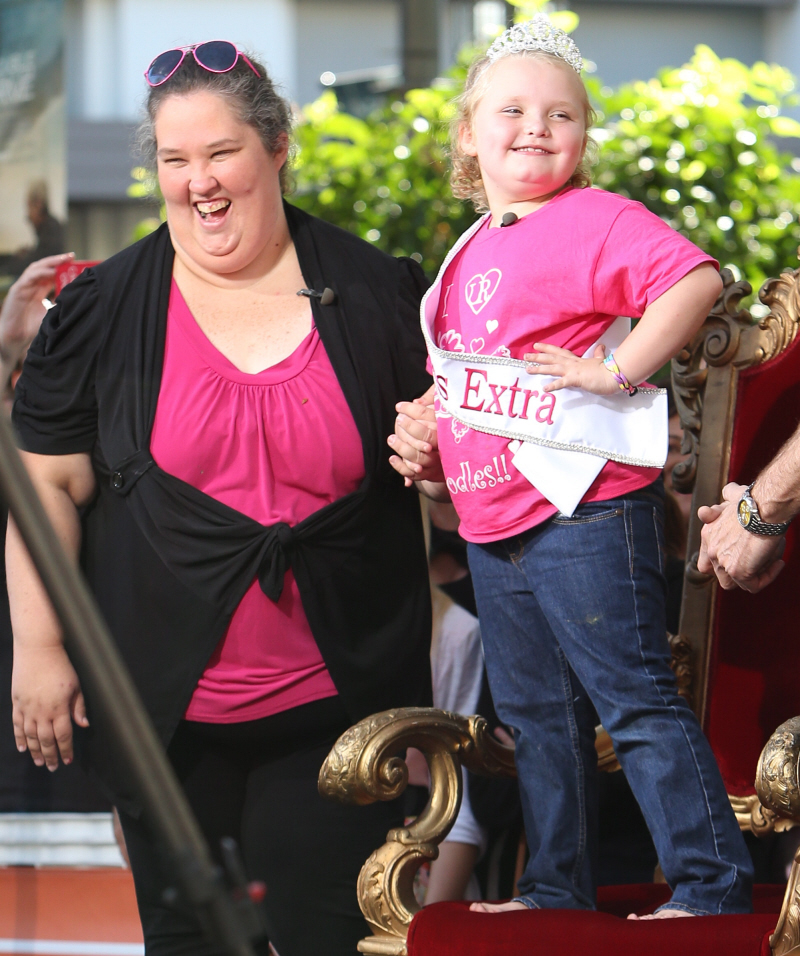 So far, I've managed to avoid writing about Honey Boo Boo Child and her mother Mama June. This was by design! First off, with the exception of the Kardashians, I try to avoid writing about reality stars. Secondly, I'm a Southerner and I'm kind of offended by the idea that all of us in the South are like Honey Boo Boo's family (even if this family is probably a realistic slice of how some Southerners live). Thirdly, my mother loves this show. It took me a while but I finally realized why: my mother over-identifies with Honey Boo Boo. My mom grew up in Georgia (where the family lives), she's the youngest of her family (like Honey Boo Boo) and in photos from her childhood, she definitely resembles Honey Boo Boo. So I've grown to accept that I am part Honey Boo Boo. I'm half-Indian, half-Honey Boo Boo. This is my life.
Anyway, the whole cast of Here Comes Honey Boo Boo has been doing press. Mama June announced that she's lost more than 100 pounds in the past two years without even going on a diet – go here to see the before and after photos. And now Mama June and Honey Boo Boo have a new interview with In Touch, and there's so, so much magic:
Their TLC show has more than 3 million viewers each week, they're recognized everywhere they go and are even embraced by celebrity fans. But "Mama June" Shannon — family matriarch and star of Here Comes Honey Boo Boo — insists in a new exclusive interview with In Touch, that although things have definitely changed for her big brood, life in the spotlight won't ruin her family.

"We're not Brad Pitt and Angelina Jolie," June, 33, tells In Touch of their newfound fame. "We don't want to live that Hollywood lifestyle."

June says they don't consider themselves celebrities and know that their reality show popularity won't last forever. "We still live off Sugar Bear's income as a chalk miner. We're everyday country people," she tells the mag on newsstands now.

Six-year-old Alana a.k.a. Honey Boo Boo, even has her future away from the spotlight mapped out, discussing what she wants to be when she grows up. "Lots of things," she tells In Touch. "A mama, a beauty queen, working at Walmart, working at McDonald's so I can eat their chicken nuggets, a veterinarian and a nurse," adding, "I like to help other people."

Aside from splurging on a Ford Expedition and an above-ground pool for the family, "Mama June" has used the income they've earned to set up trust funds for her four children — money that they can't touch until they turn 21. "We had fun, we've had adventures, and we've made tons of memories that we wouldn't have made otherwise," she says of their TV fame. "Someday, we'll all look back and laugh about this experience."
I don't believe that they're living only on Sugar Bear's income, although I do believe Mama June when she said last year that she was putting most of the money away in a trust for Honey Boo Boo. And I also believe that they have no interest in "going Hollywood" or living like Brangelina. They don't want to move out of their home in Georgia. And why should they? As for Honey Boo Boo's career dreams – "A mama, a beauty queen, working at Walmart, working at McDonald's so I can eat their chicken nuggets, a veterinarian and a nurse." Sounds absolutely legit. She has extremely realistic dreams, doesn't she?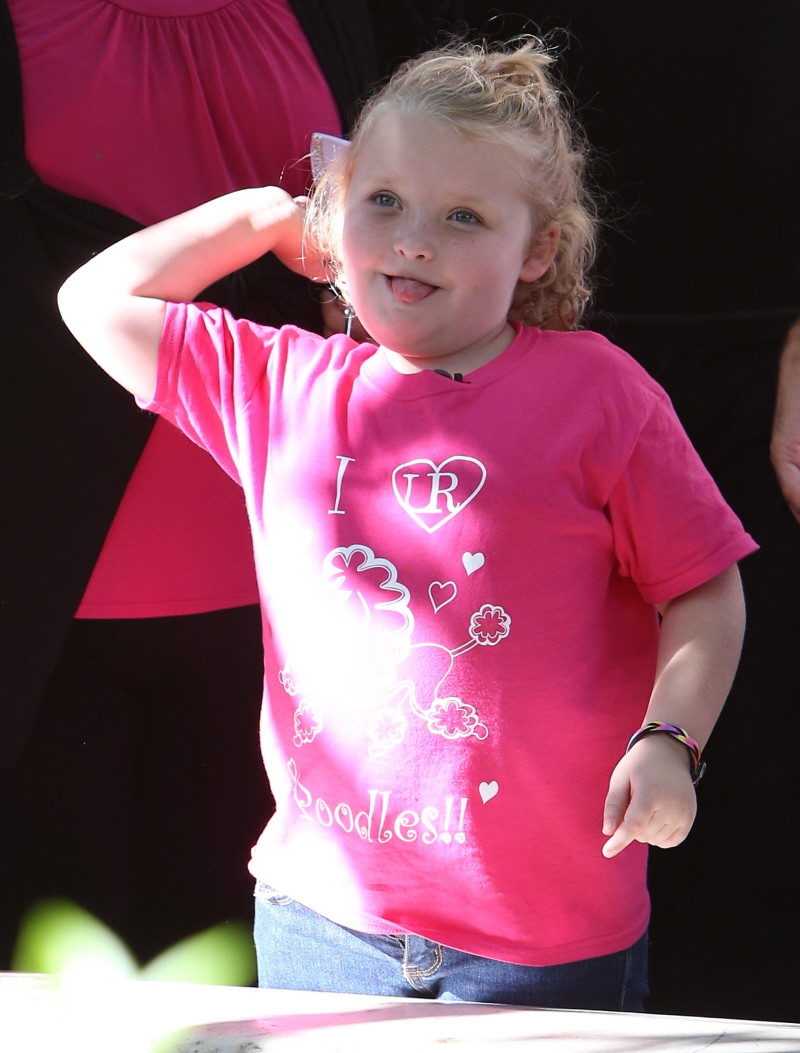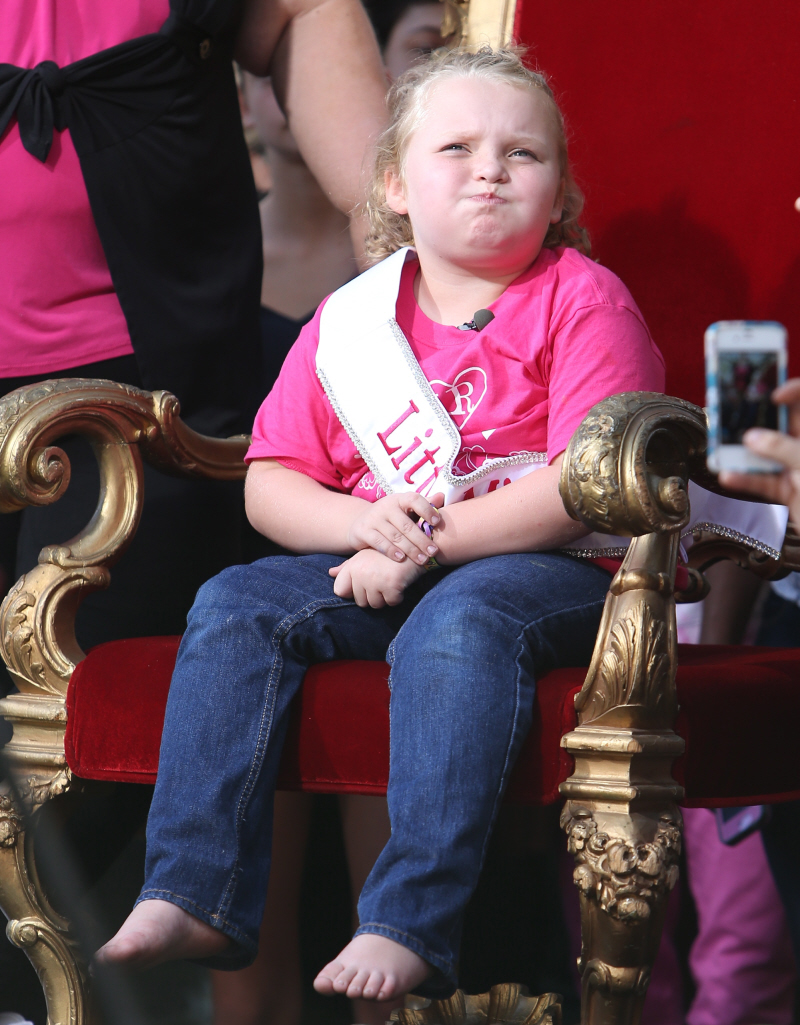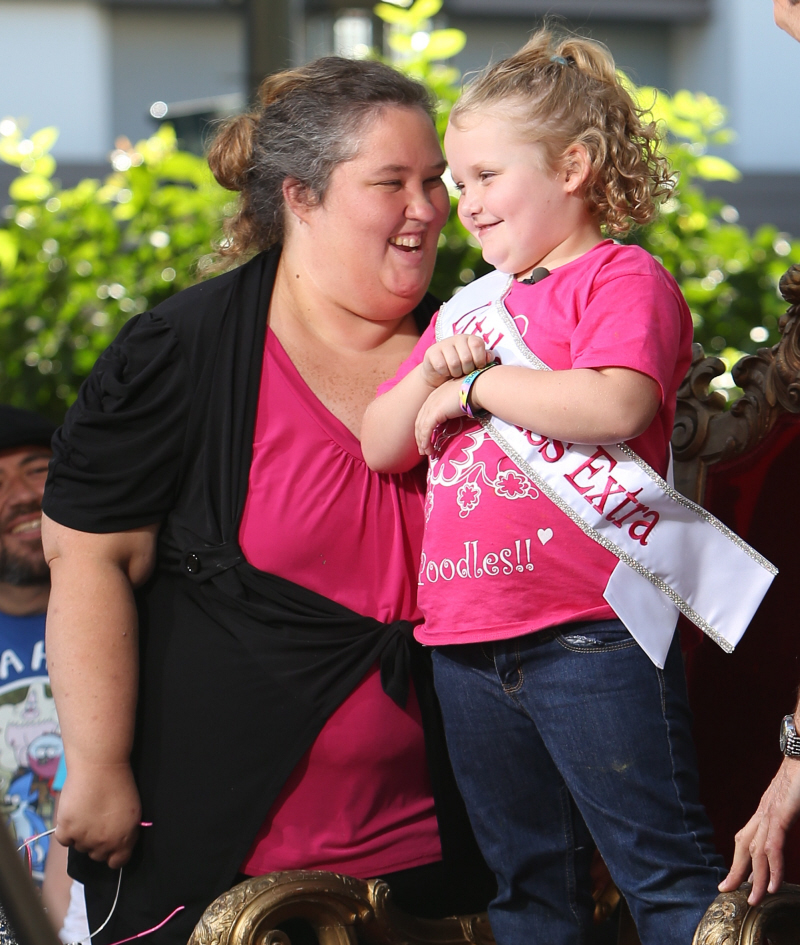 Photos courtesy of WENN.