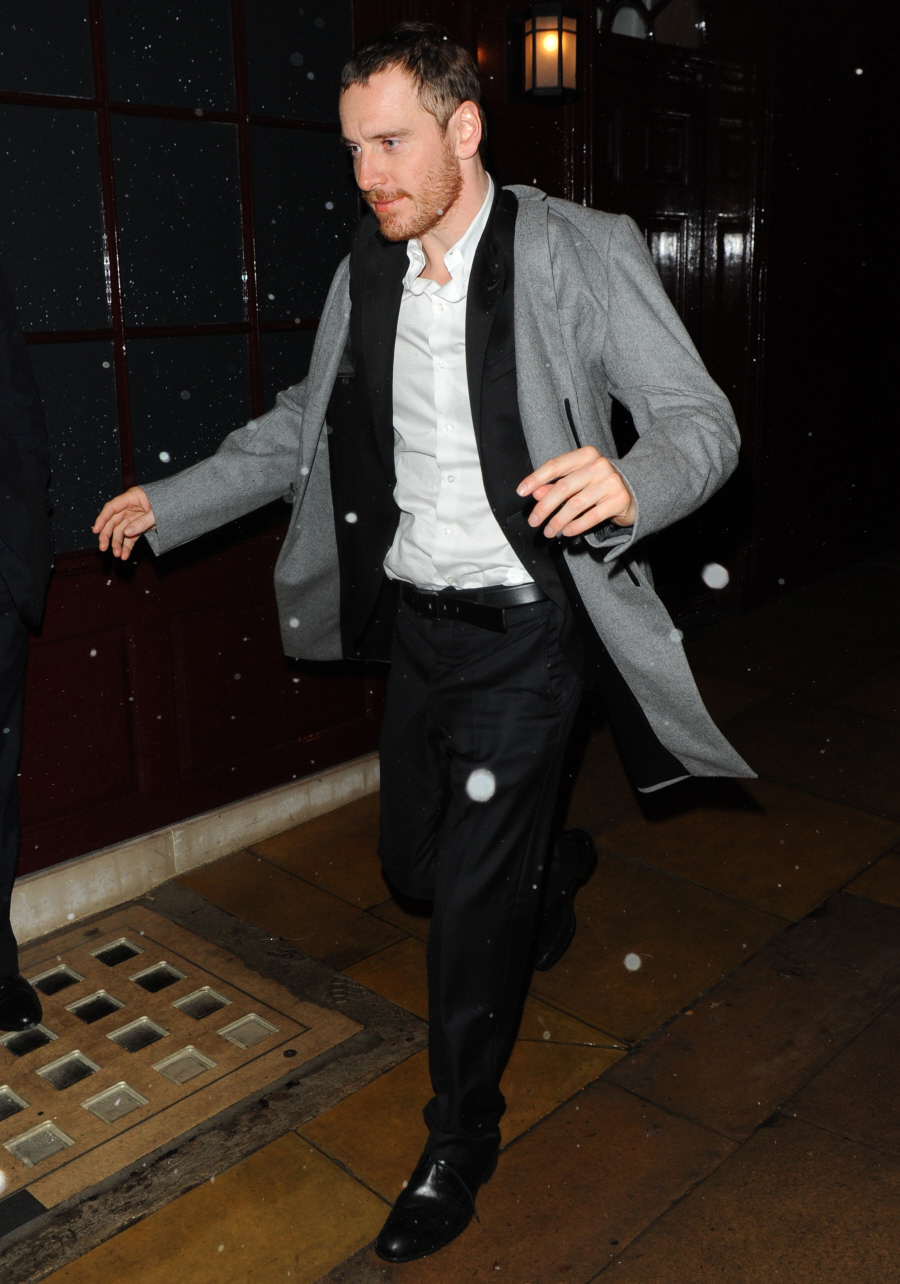 After the powerful dong duo of Tom Hiddleston and Henry Cavill, you might think that all of the BAFTA dong that's fit to print has been used up. Not so! Here is an assortment of lovely dudes who attended last night's BAFTAs and BAFTA-parties. Alas, we only have one lonely photo of Michael Fassbender dashing into a post-BAFTA party. But it's enough to get me through the day.
I have to admit, George Clooney is really giving it to me with that beard. Why am I such a sucker for a beard? I have no idea. But Clooney's grey beard is making my life. Maybe it helps that Stacy Keibler wasn't invited? I wonder what's going on there? I bet she'll be at the Oscars though. Ben Affleck's beard isn't doing anything for me these days. And Bradley Cooper just looks… unwashed. What's up with him? It's nice to see Joaquin Phoenix and B-Coop hanging out, right? That's nice, even though Joaquin's pants look… odd. Who else? Daniel Day-Lewis is impeccable and bangable as always. Christoph Waltz won Best Supporting Actor last night for Django – I think he's realized that he only should work with Quentin Tarantino at this point. Damian Lewis is dashing and lovely. And Javier Bardem looked unkempt and hot too.
So, who would you rather? I think I'll start off with some Clooney, then some Damian, then Javier, and I'll end it with DDL. And then I'd choose Fassbender for forever.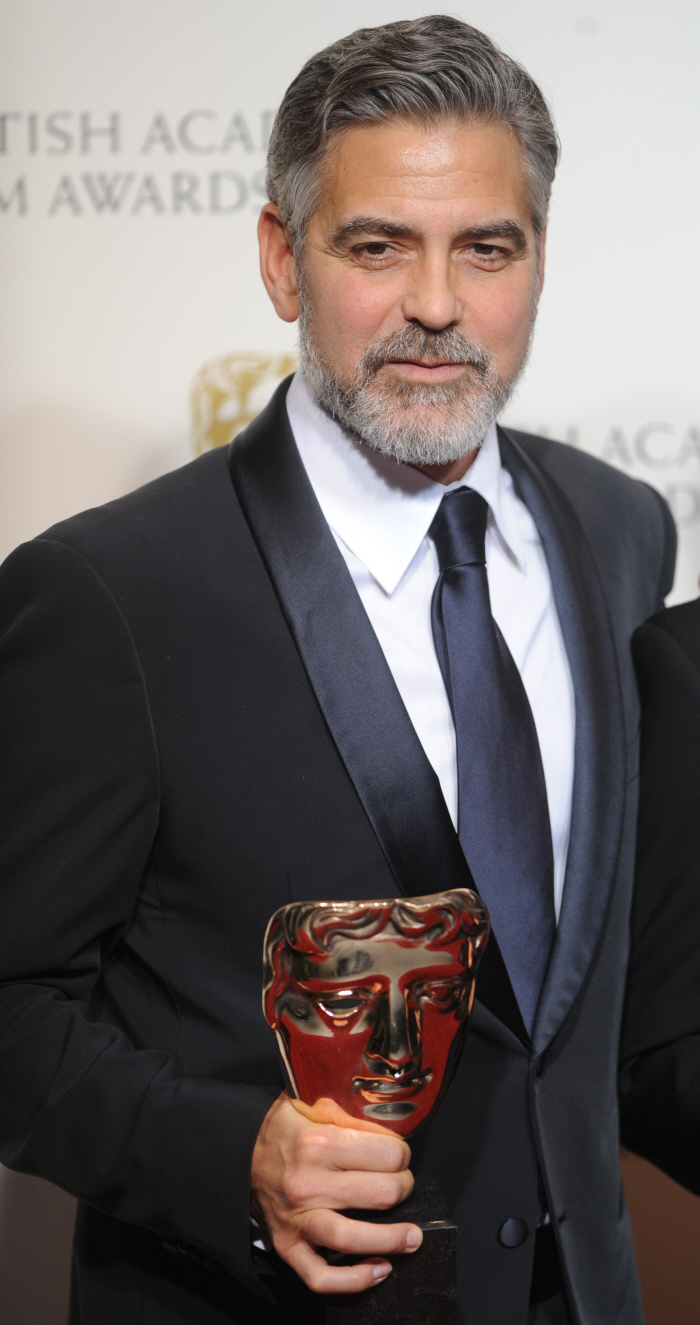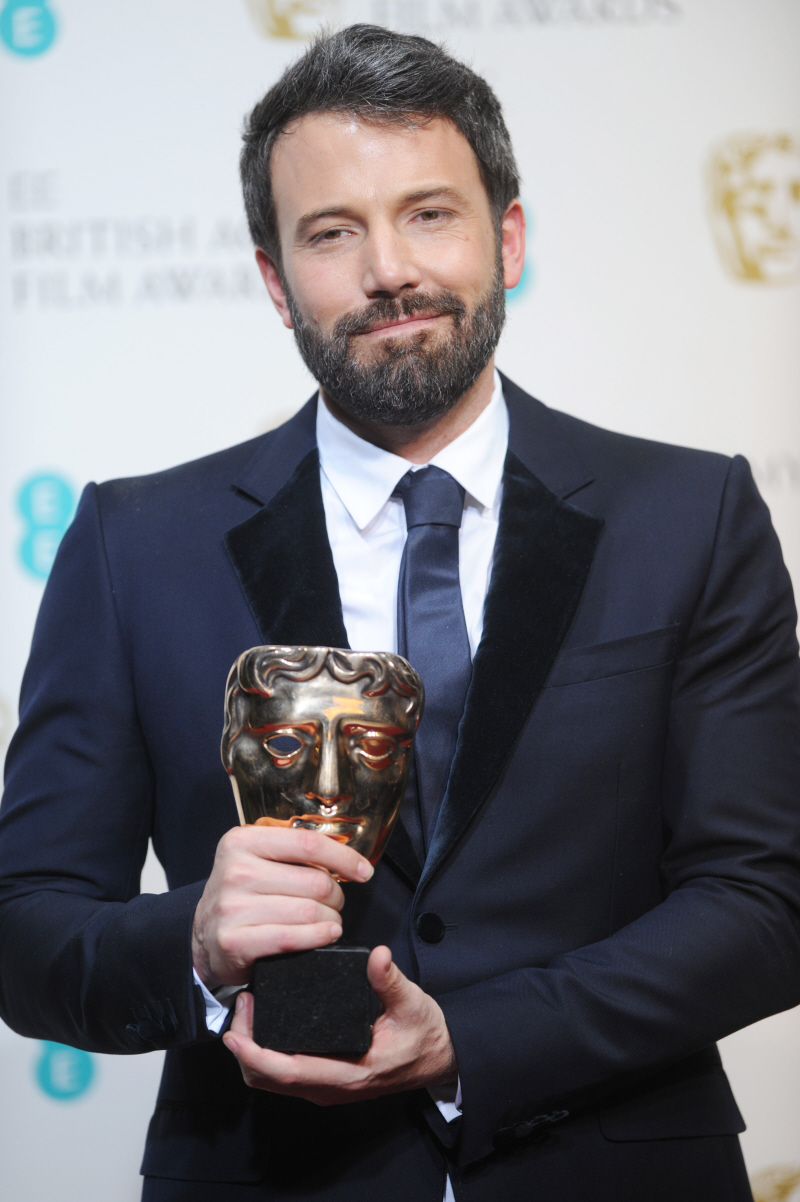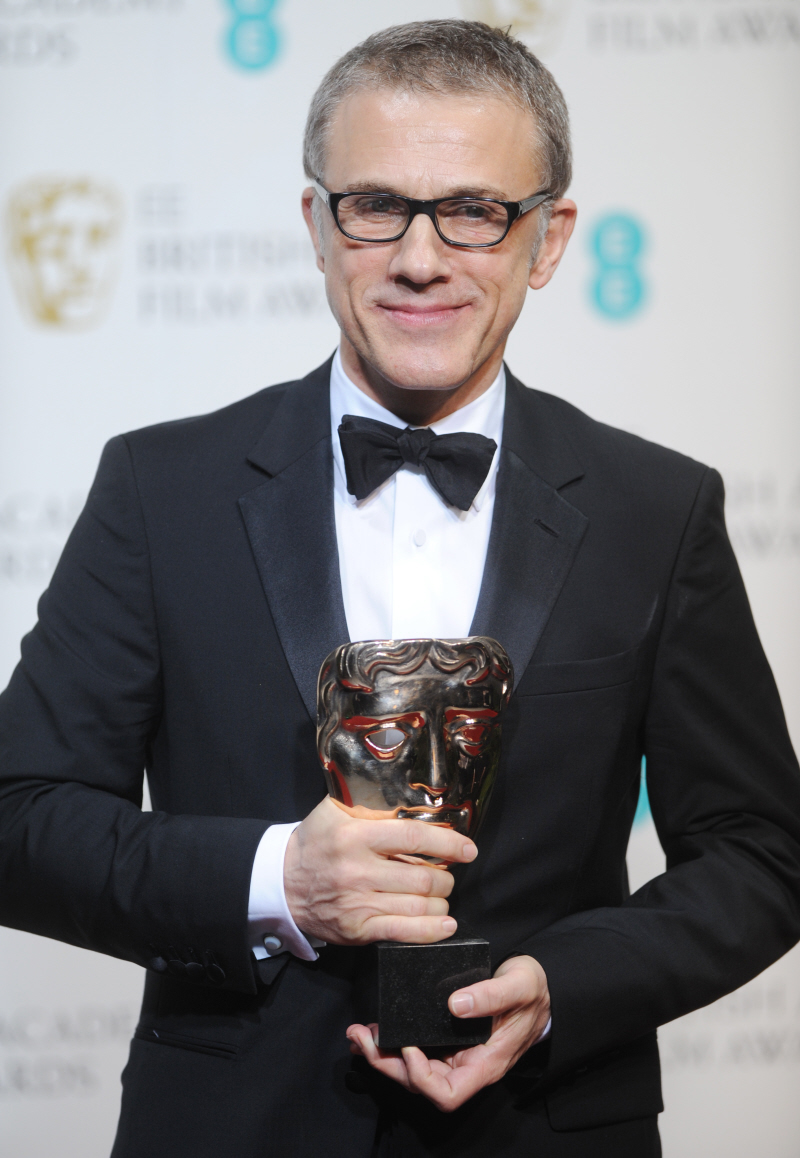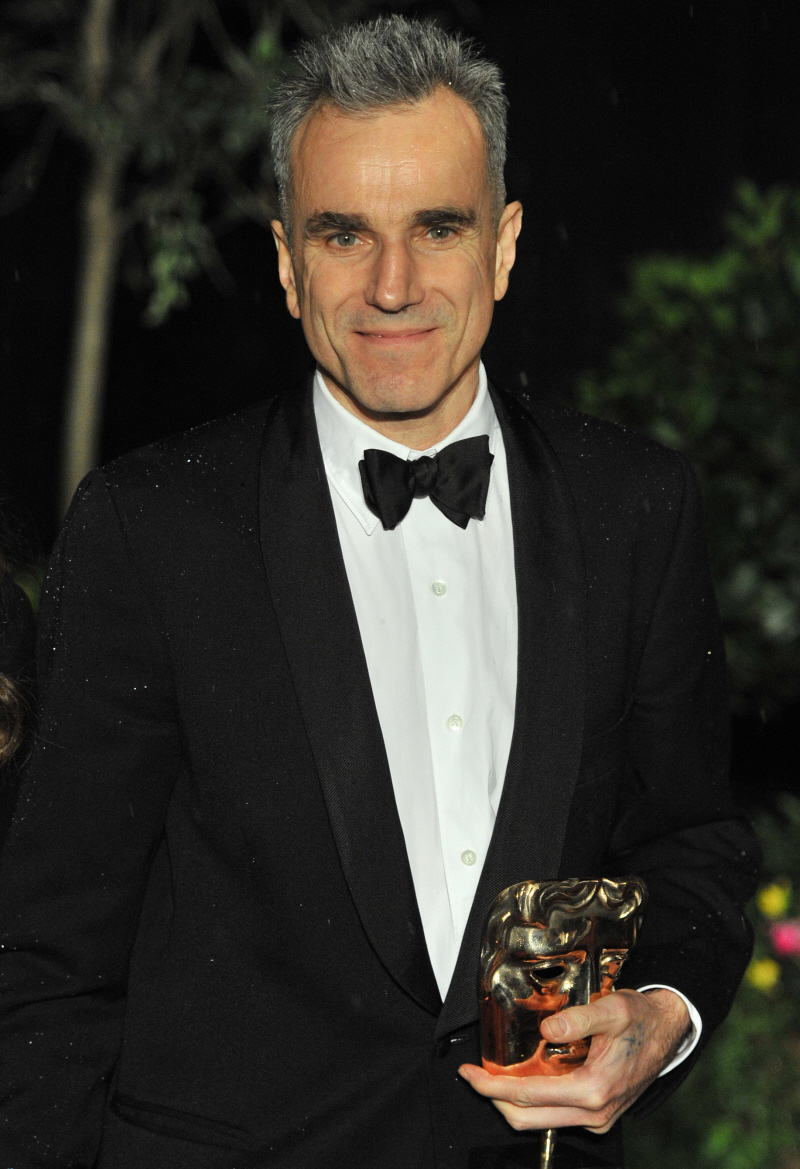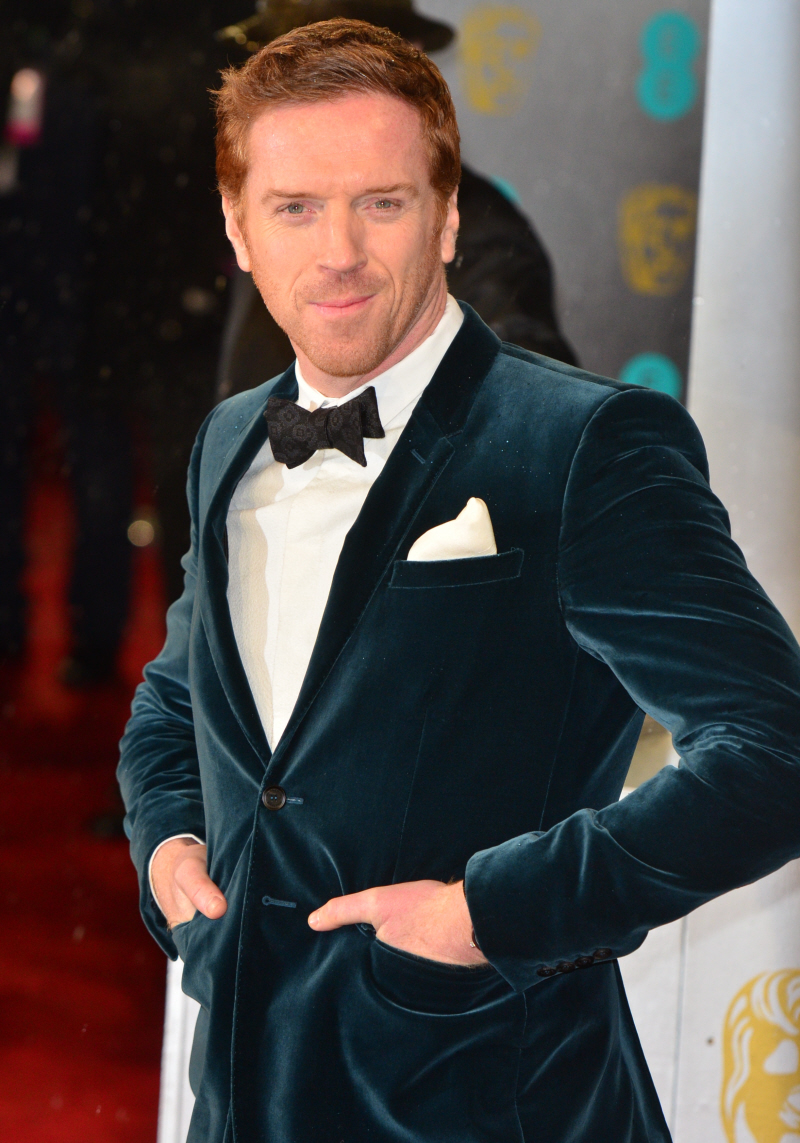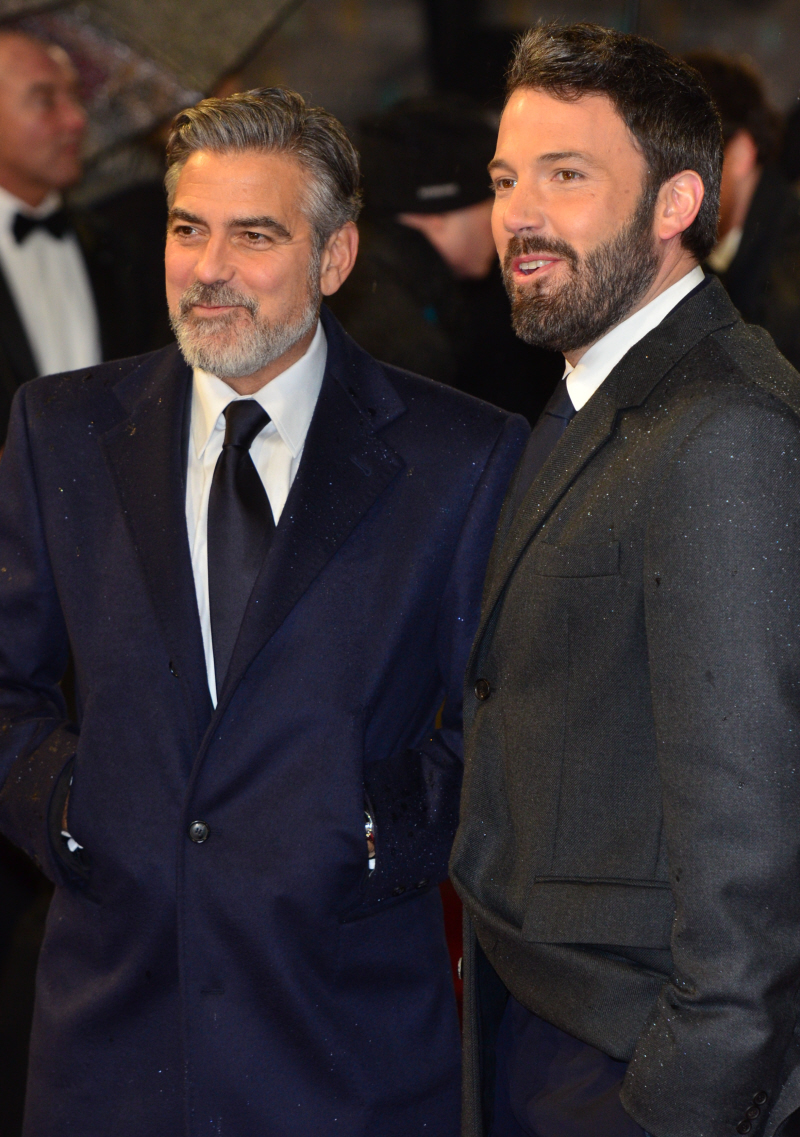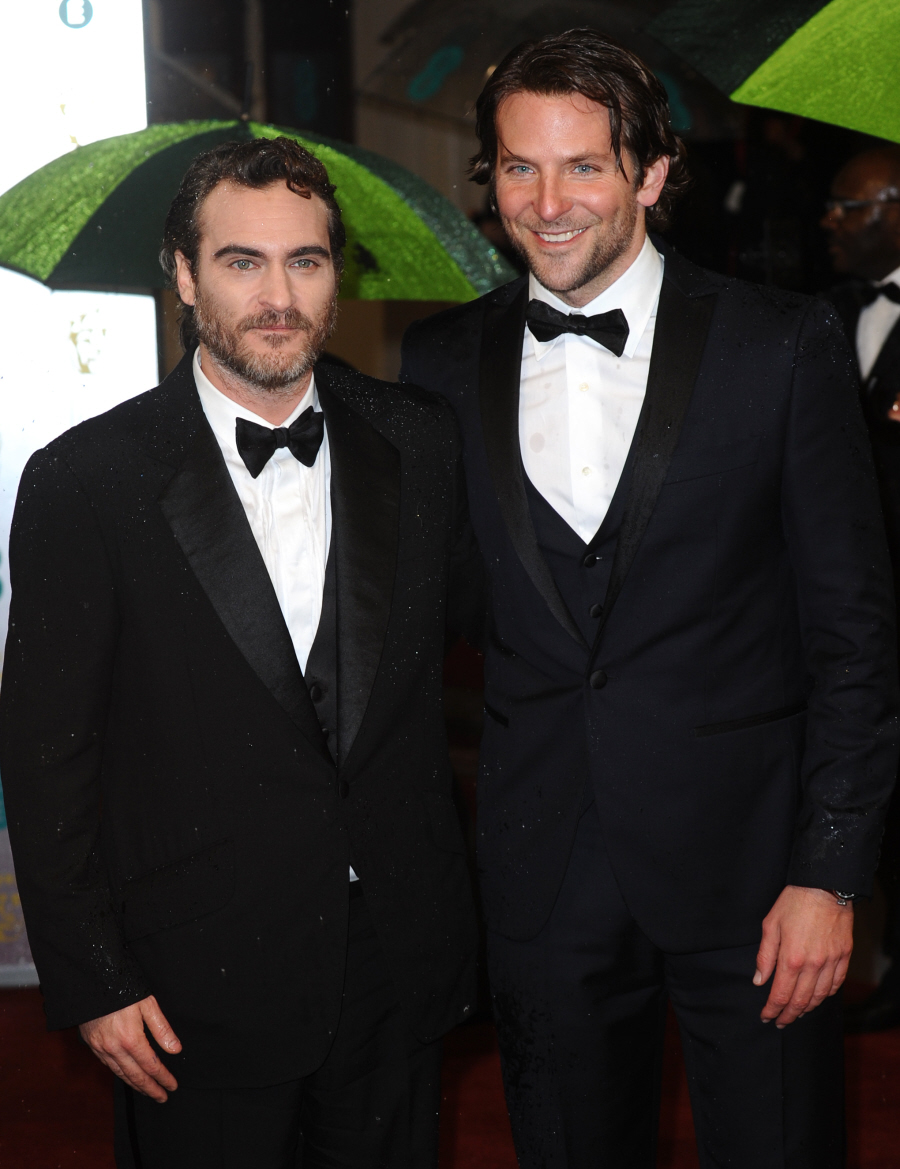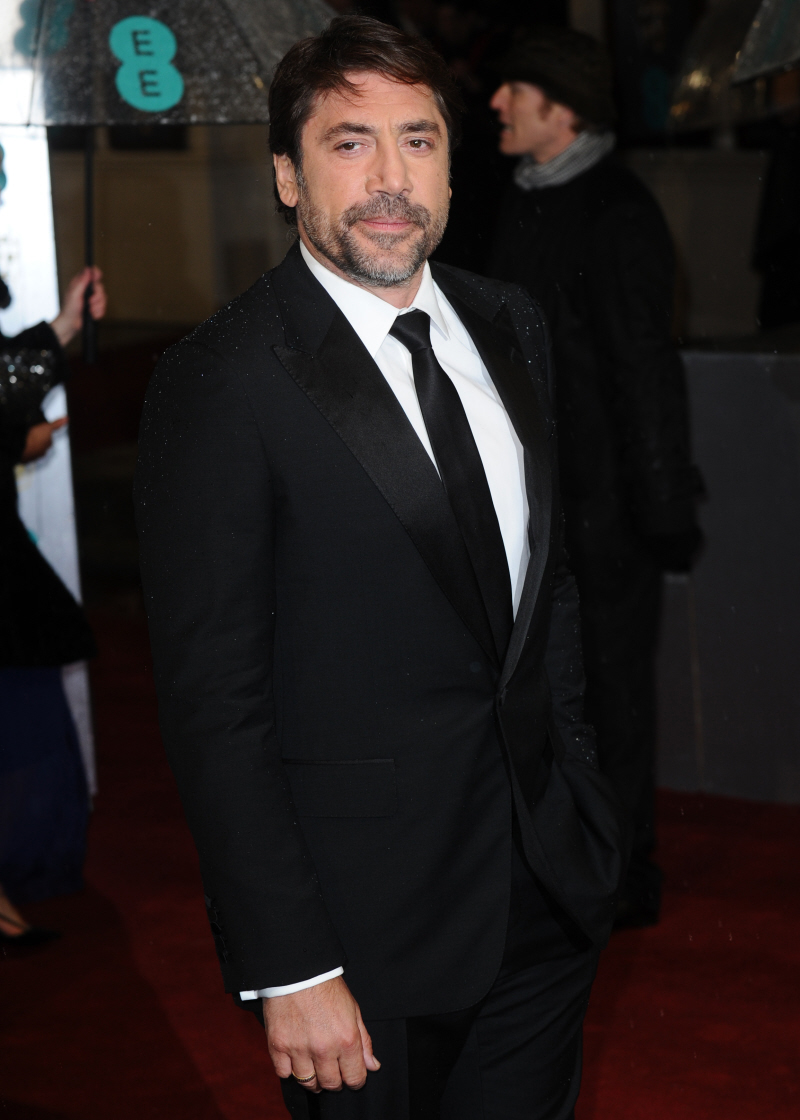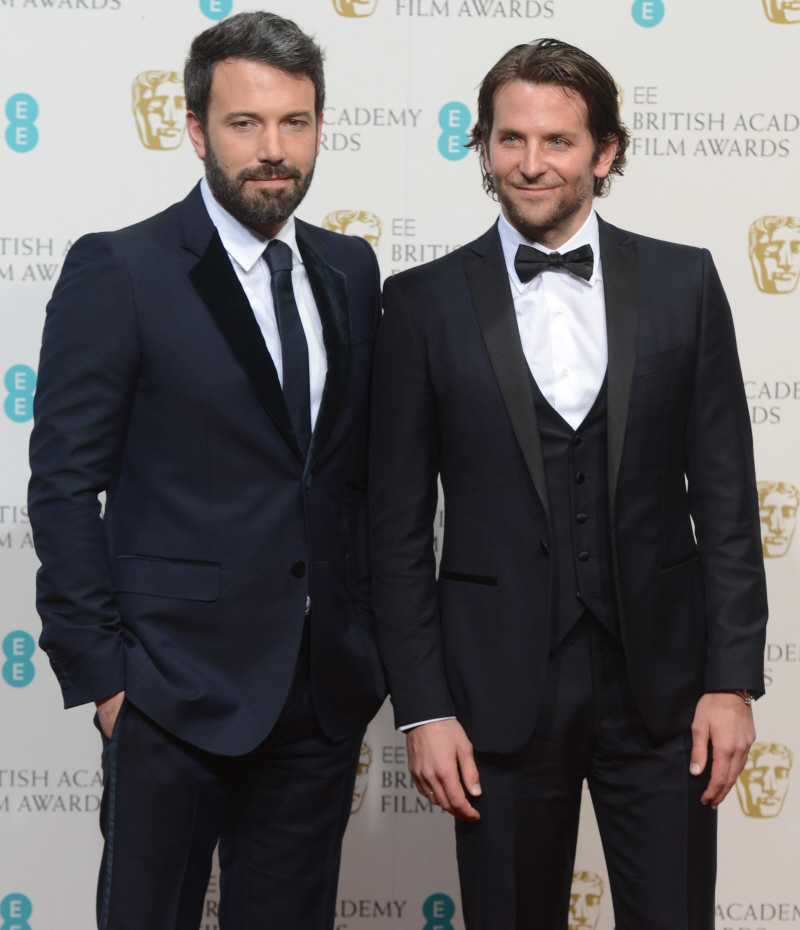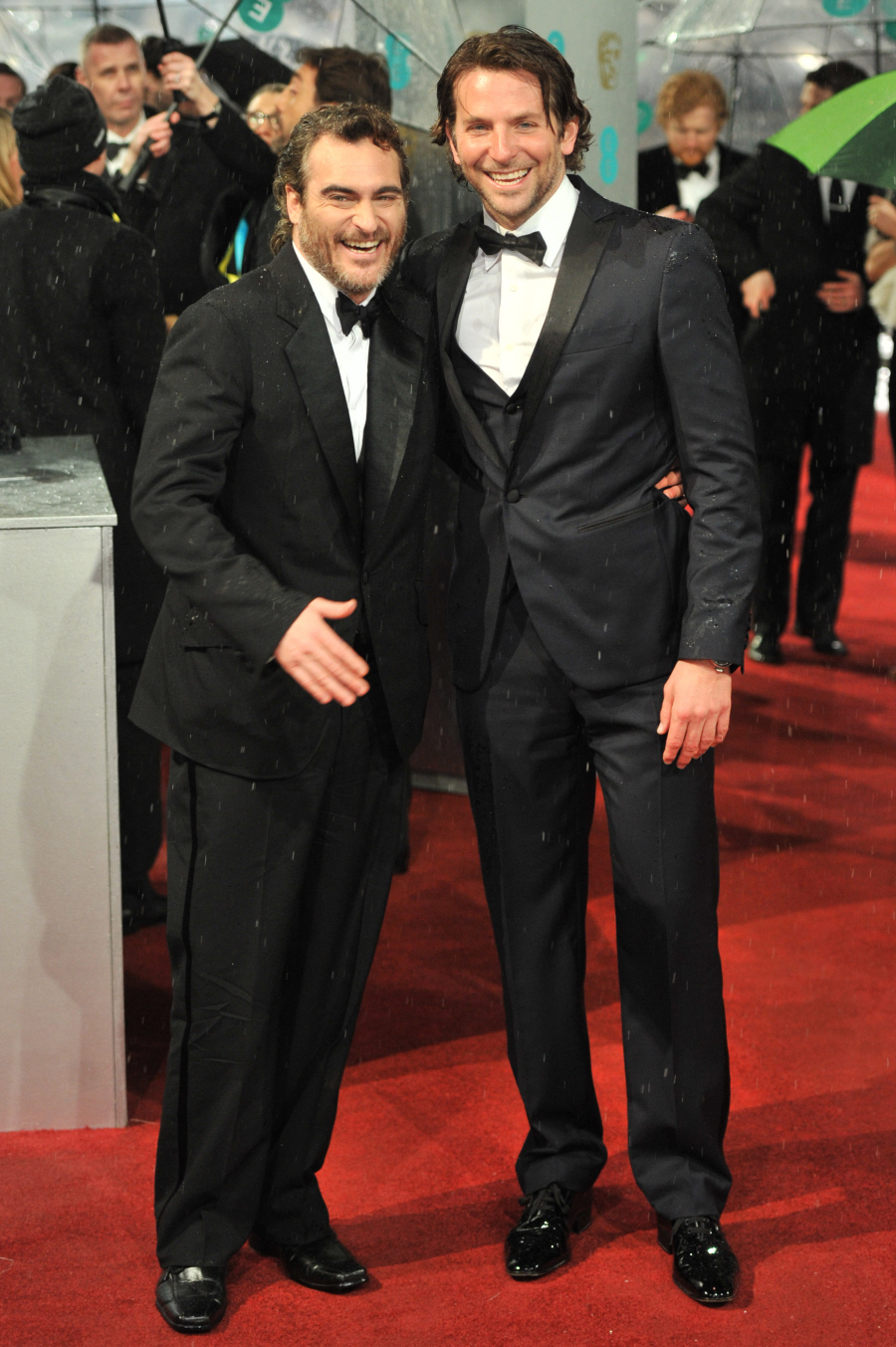 Photos courtesy of WENN.