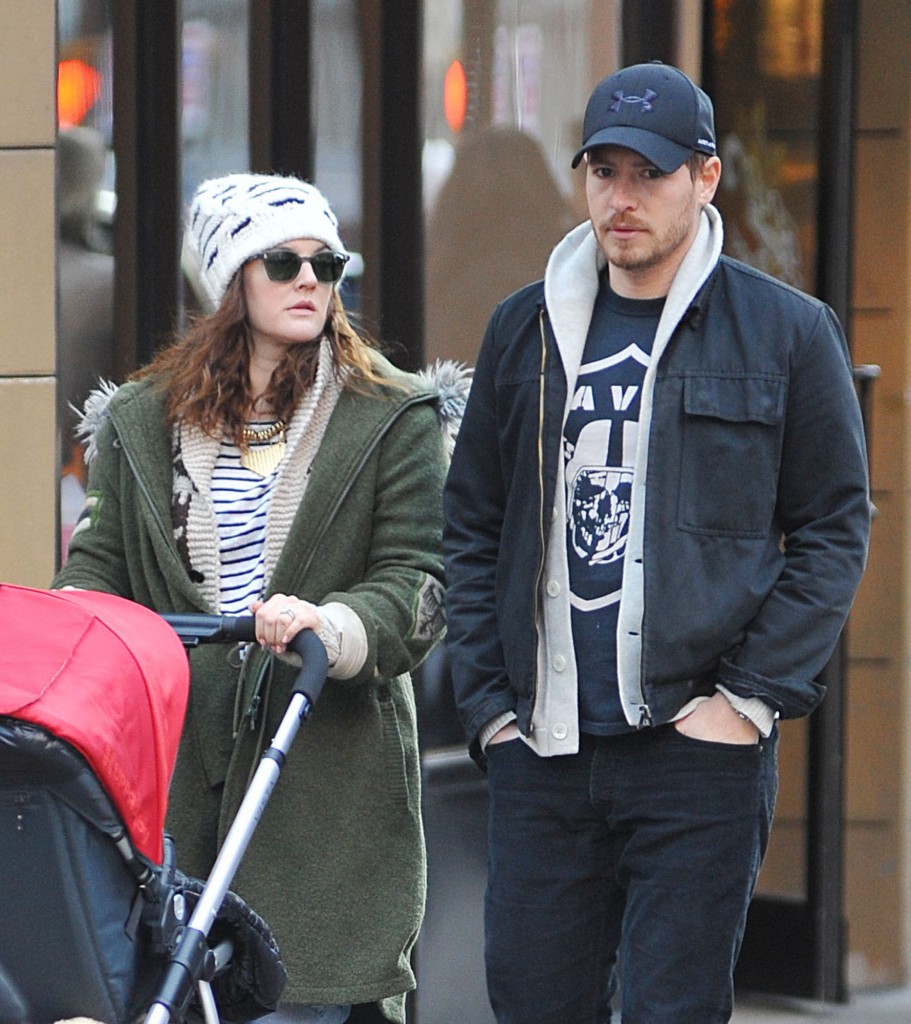 If your man asked you to do something incredibly painful for him, would you do it? Would it depend on how pressing an issue it was? I have a couple of tattoos I'm not that fond of, and my husband doesn't particularly like them. There's no way I'd get them lasered off for him though, as I've heard that's even more painful, and takes longer, than getting the tattoos themselves – and that hurt like a bitch, let me tell you.
Drew Barrymore does not have this same attitude when it comes to getting her skin burned off to appease her man. Her new husband, Will Kopelmann, is Jewish, and Drew is converting for him. She's also having her tattoos lasered off, because there's a rule that you can't be buried in a Jewish ceremony if you have tattoos. (More on that in a moment.)
Drew Barrymore is deciding to ditch her varied and plentiful body ink because of her husband's religion, Star magazine is exclusively reporting.

The 38-year-old Charlie's Angels star is converting to her other half, Will Kopelman's Jewish faith, but in order for her to be buried in a traditional Jewish cemetery she has to be tattoo-free.

According to Star, Drew recently started undergoing painful laser surgery to erase the six tattoos she got during her wild child years.

They include a bouquet of flowers on her hip, a butterfly on her stomach, a crescent moon on her toe, a cross on her leg and two angels on her lower back.

"Drew also wants to be a Santa Barbara mom, and tattoos clash with that wardrobe," her pal tells Star.

"She's growing up and turning conservative."
Is this part of the "infinite percent" thing that Drew was going on about in Bazaar this month? She'll convert to Judiasm, endure infinite pain to make her body a clean slate, take care of the baby on her own, develop a wine brand and mix up her own organic blush in the kitchen sink.
Many years ago I dated a heavily tattooed guy who was raised Jewish. The guy would take out his (visible) piercings and wear long sleeve t-shirts when he saw his dad, because his dad would have freaked out over his son's body modification due to Jewish laws against tattoos. That's my only experience with this issue, and I always assumed that it was true that you can't be buried in a Jewish ceremony if you have tattoos. According to Chabad.org, it's not universally forbidden for people with tattoos to be buried in Jewish cemeteries, it just depends on the cemetery and how strict they are about it. The Torah forbids tattooing, though, so it sounds like it's really frowned upon in Judaism.
Getting back to the original question: would you get your tattoos lasered off for your beloved? I'm leaning toward "no," probably because I've never really taken religion seriously. (Former Catholic here. I doubt I would convert for anyone either.)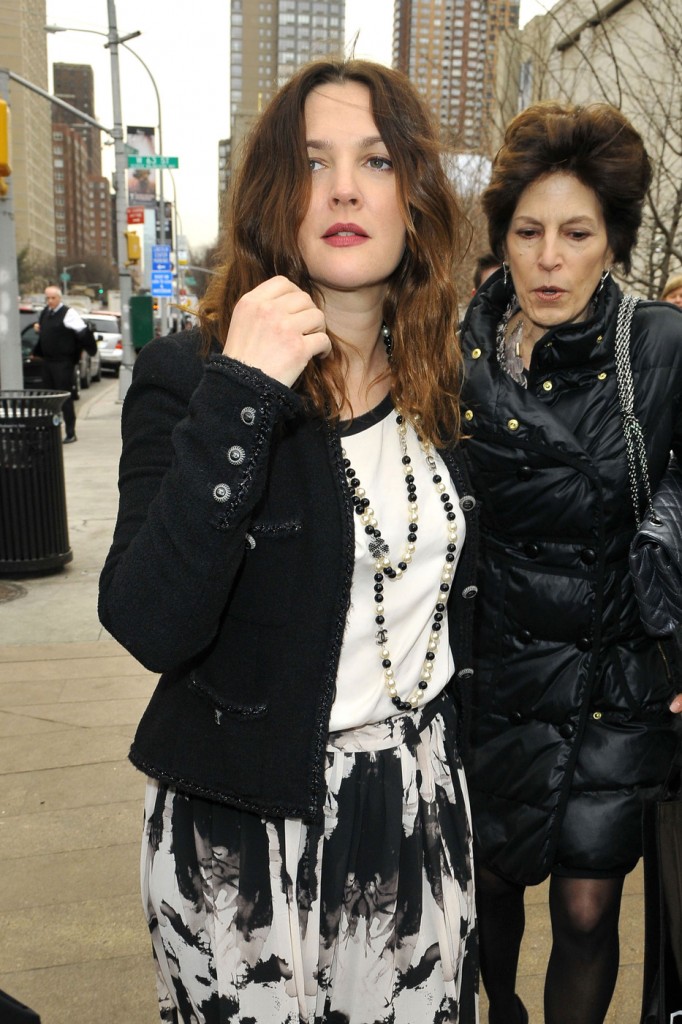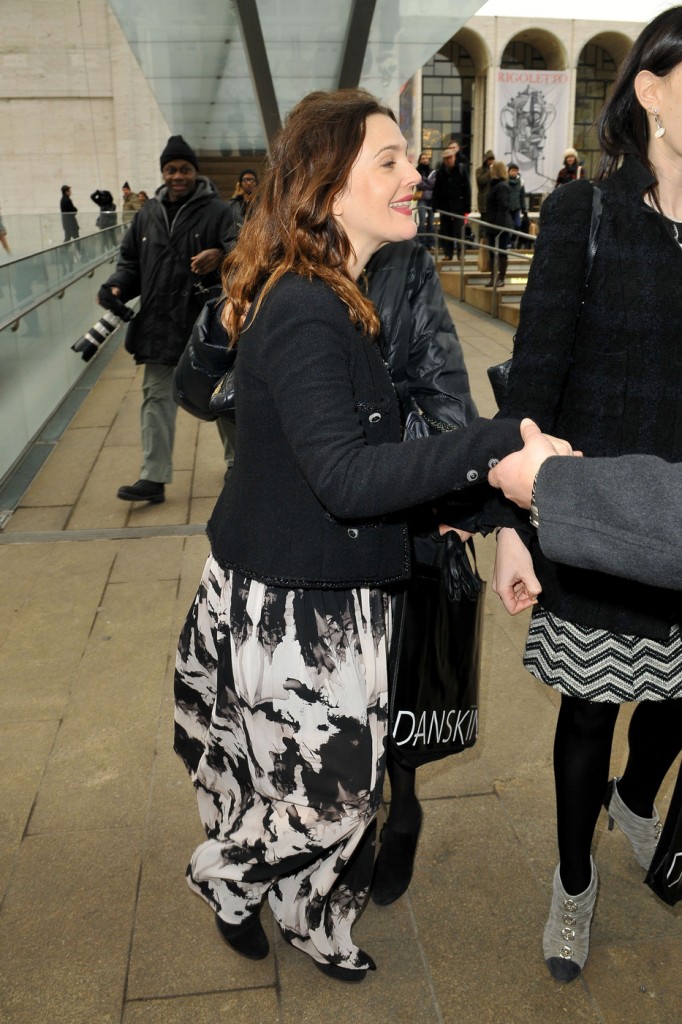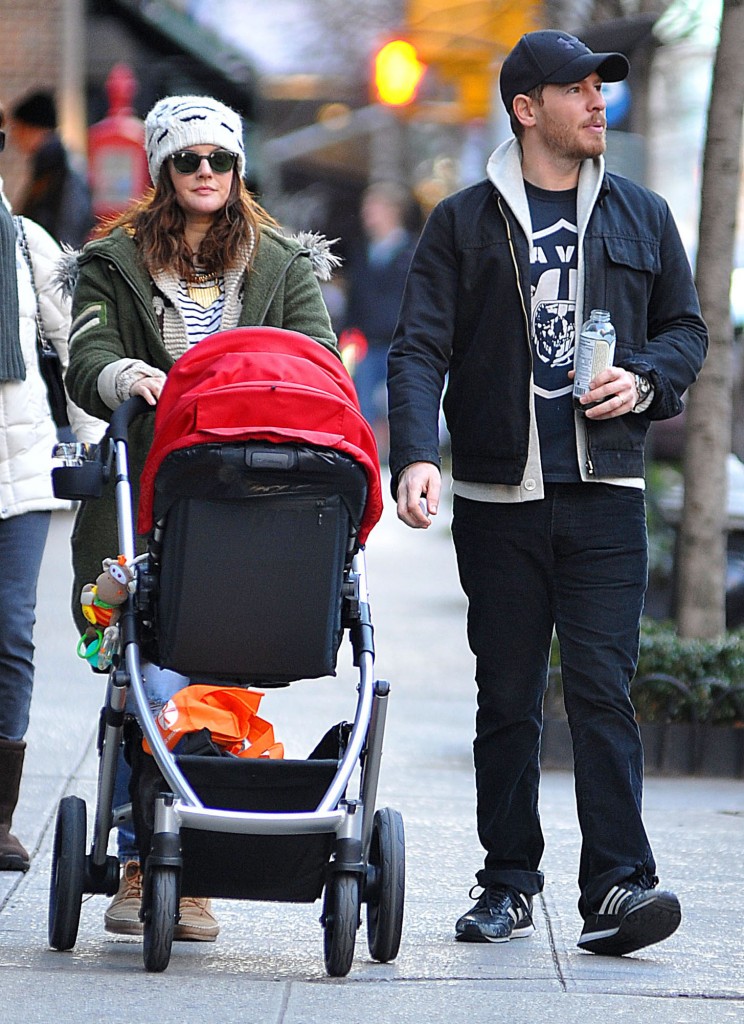 These photos of Drew in the black and white dress are from Fashion Week last week in NY. Credit: Enrique RC, PacificCoastNews.com. She's also shown with Will on 1-20-13 in NY. Credit: JD/FameFlynet