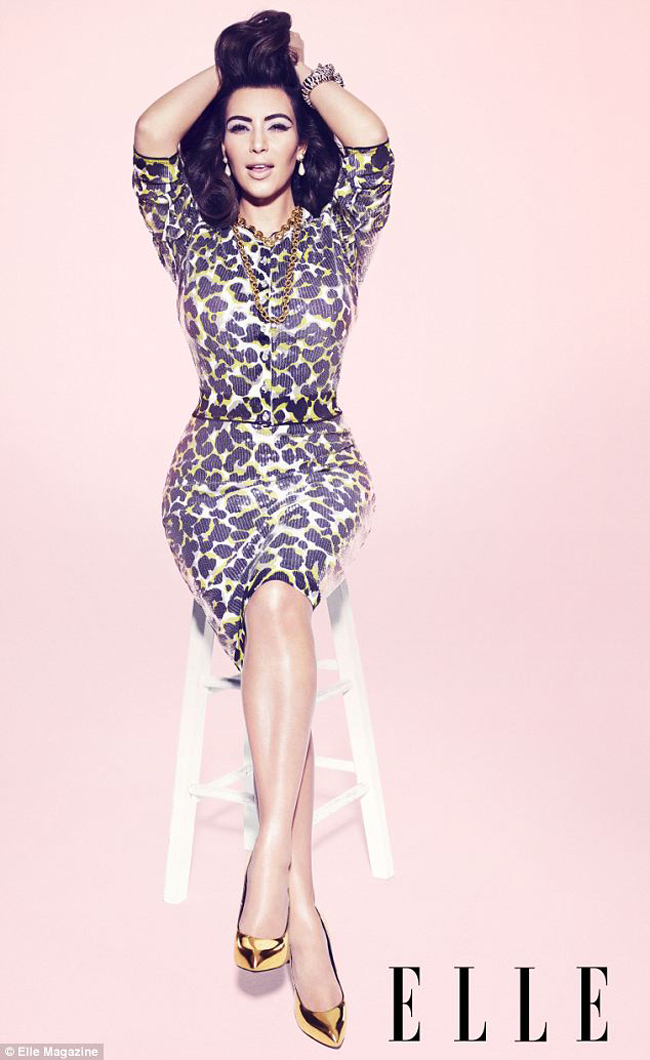 This story will probably amuse a great deal of you, but the great Kim Kardashian has been snubbed by the fashion industry. These are actually photos from the Kim's feature in the Elle's March issue (the one with Taylor Swift on the cover), and this shoot was apparently a very long road to come by. That is, stylist Nicola Formichetti (the dude that usually styles Lady Gaga) became quite exasperated when he reached out for samples for the shoot, and nearly all of the designers denied his requests to dress Kim!
While it's very easy to assume that any reputable designer would refuse to dress a woman who is only known as a reality star, I think there's something else to this phenomenon. That is, Kim doesn't know how to wear clothes to flatter her (admittedly atypical) body. She insists upon wearing clothing that is way too small for her and that only highlights her (allegedly fake) ass. So I can understand if designers would be hesitant to promote their brands by dressing someone who would probably insist on samples that are five sizes too small. Eventually, Mr. Formichetti found willing guinea pigs in Robert Cavalli and Tom Ford for this shoot, but he still describes the gig as "a challenge." This poor dude: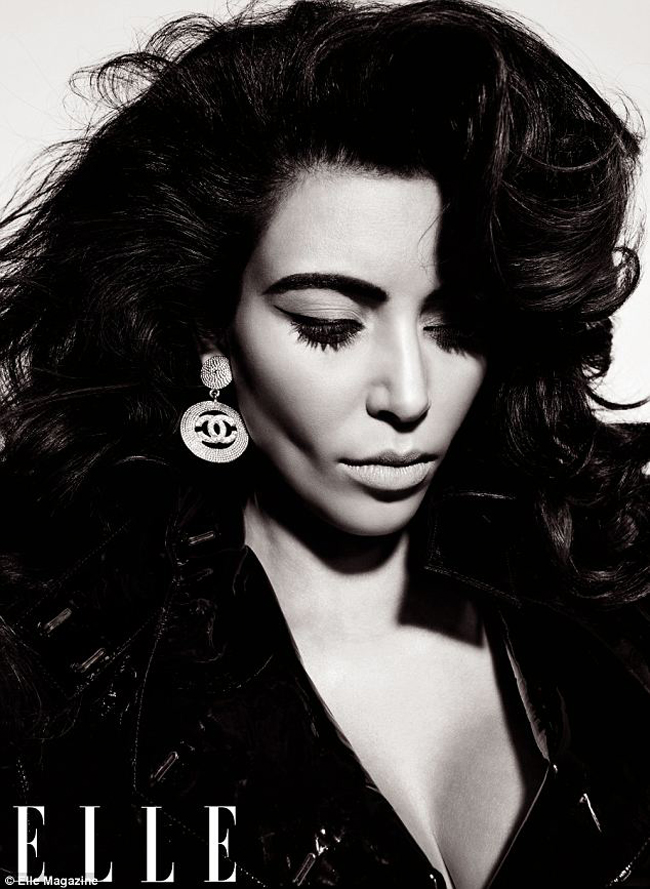 Formichetti on how hard it is to dress Kim for free: "'People wouldn't lend me the clothes, But that's fashion snobbery. She's not the It Girl yet, but she will be."

This new stylist will transform her: "I love being transformed and I love, like, your vision of who you think I am. That's always so inspiring to me and so interesting to see someone else's take on me."

She's so low maintenance: "I travel alone. I don't have an entourage and I'm sick of my family right now and they're my only entourage! I like to vibe out by ourselves, and sometimes when you have lots of other people there, it gets in the way."
[From Elle]
It's hard not to take issue with the fact that Kim persists in wearing clothing that is too small for her. Of course, Formichetti is a bit unaware himself if he cogently describes Kim as a future "it girl," because honestly, she's on the downslide of her extended 15 minutes of fame.
After all that hassle, Formichetti managed to wrangle a half-way decent shoot out of the willing designers in this Elle issue. Here are the results — they're really not that bad at all, right?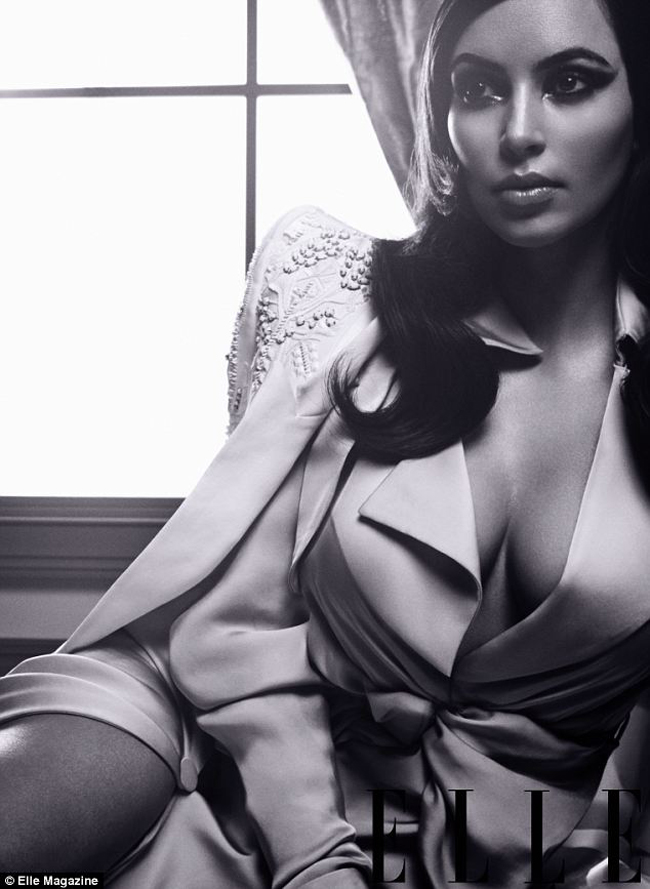 Photos courtesy of Elle