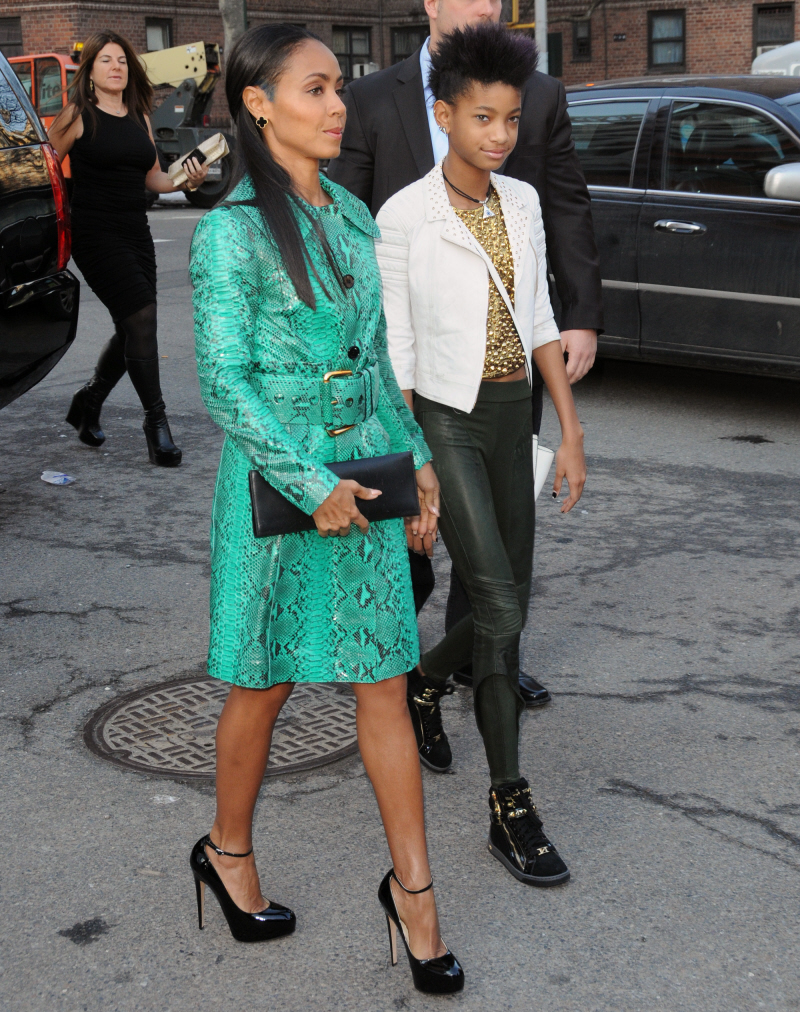 Here are some new photos of Jada Pinkett Smith and her daughter Willow outside of the Michael Kors show yesterday, as part of New York Fashion Week. I didn't know Jada was all about Michael Kors (??) but I guess he's still important enough to bring out some big names. I think it's cool that Jada brought her daughter as her plus-one too – mother-daughter fashion shows must be pretty fun, and I'm saying that un-sarcastically.
Back in November of last year, Jada belatedly defended her daughter's decision to shave her head (which happened months and months beforehand). Jada's reasoning was solid – she basically said she, as Willow's mother, had made the decision to raise Willow to believe that she "owned" herself and could make her own decisions about her hair, etc. She made Willow's shaved head an issue of the power of a woman's self-determination, a defense which is sorely underutilized. Besides all of that, there was the simple issue of "Willow shaved her head… when she was 11 years old." Because why not?
Anyway, as you can see, Willow is growing out her hair. I think it looks good – Willow is growing up to be a very striking-looking woman, and if she stays tall and slender, I bet we'll see her front some modeling campaigns too. But for now, Willow is reclaiming her youth and she's not thinking about building her career, despite her father's push. Willow dropped out of the planned remake of Annie, and here's how Will told the story:
When Will Smith's ambitious remake of "Annie" was first announced in January of 2011, Smith's daughter Willow was attached to play the title little orphan. Cut to January of 2013, and Willow is off the project, which recently hired "Easy A" director Will Gluck to guide the production to the big screen. (Smith is producing "Annie" through his Overbrook Entertainment shingle.)

When Gluck's involvement was announced last month, Deadline.com noted that "Annie" would go ahead without Willow in the lead role because the actress and singer, now 12, was too old to star. Unbeknownst to the trade, however, there was another reason.

Speaking at Temple University in Philadelphia this week, Smith revealed that his daughter asked out of the film herself.

"Willow was supposed to be doing 'Annie,' we got Jay-Z to do the movie, got the studio to come in and Willow had such a difficult time on tour with 'Whip my Hair' and she said, 'You know Daddy, I don't think so,'" Smith said during an event with author Sister Soulja. "I said, 'Baby, hold up!' I said, 'No, no, no, listen; you'll be in New York with all of your friends and Beyoncé will be there. You will be singing and dancing,' and she looked at me and said, 'Daddy, I have a better idea, how about I just be 12.'"
You know what bothers me? When a 12 year old has to remind her father that she's 12 years old. That speaks to Willow's maturity and to Will's lack of… something. I don't know. It bugs.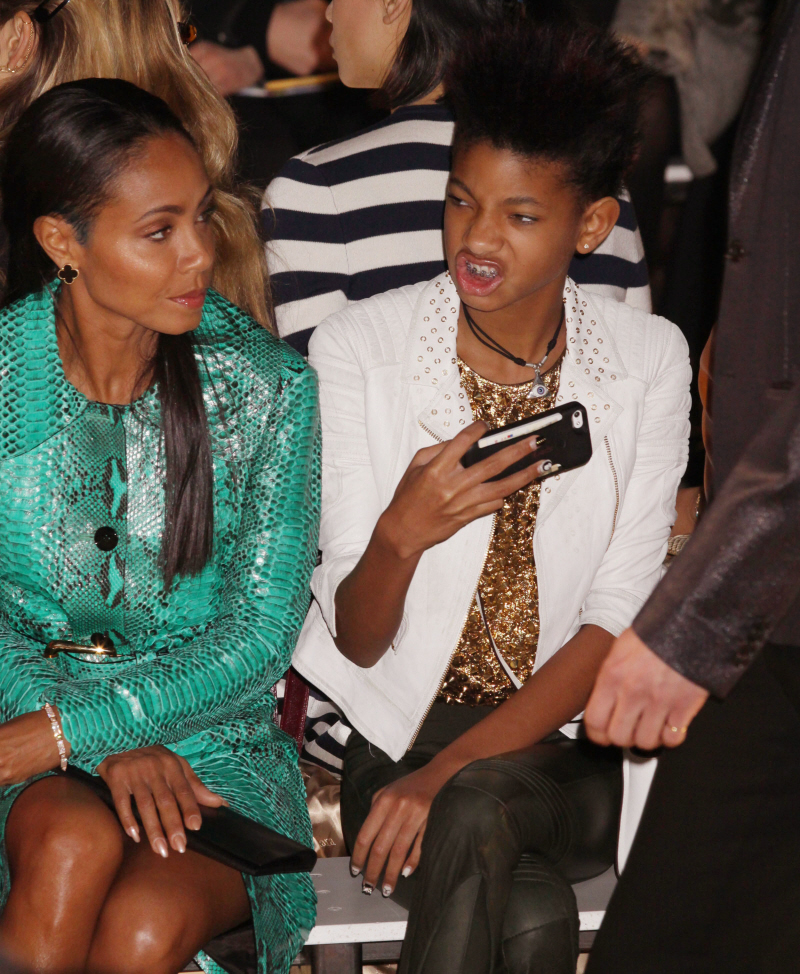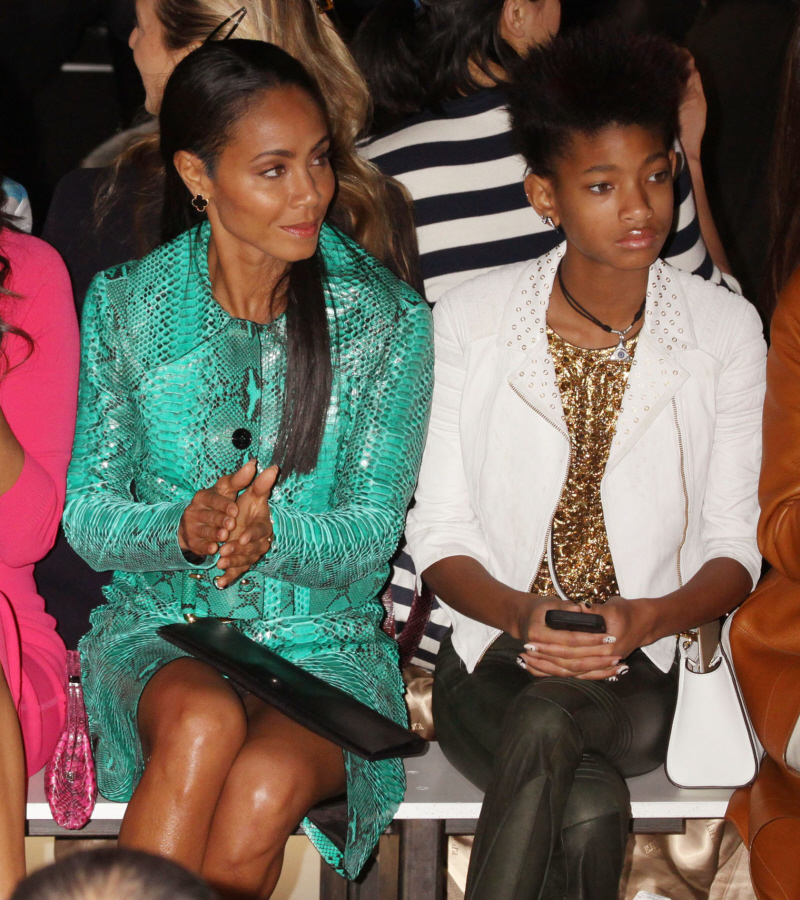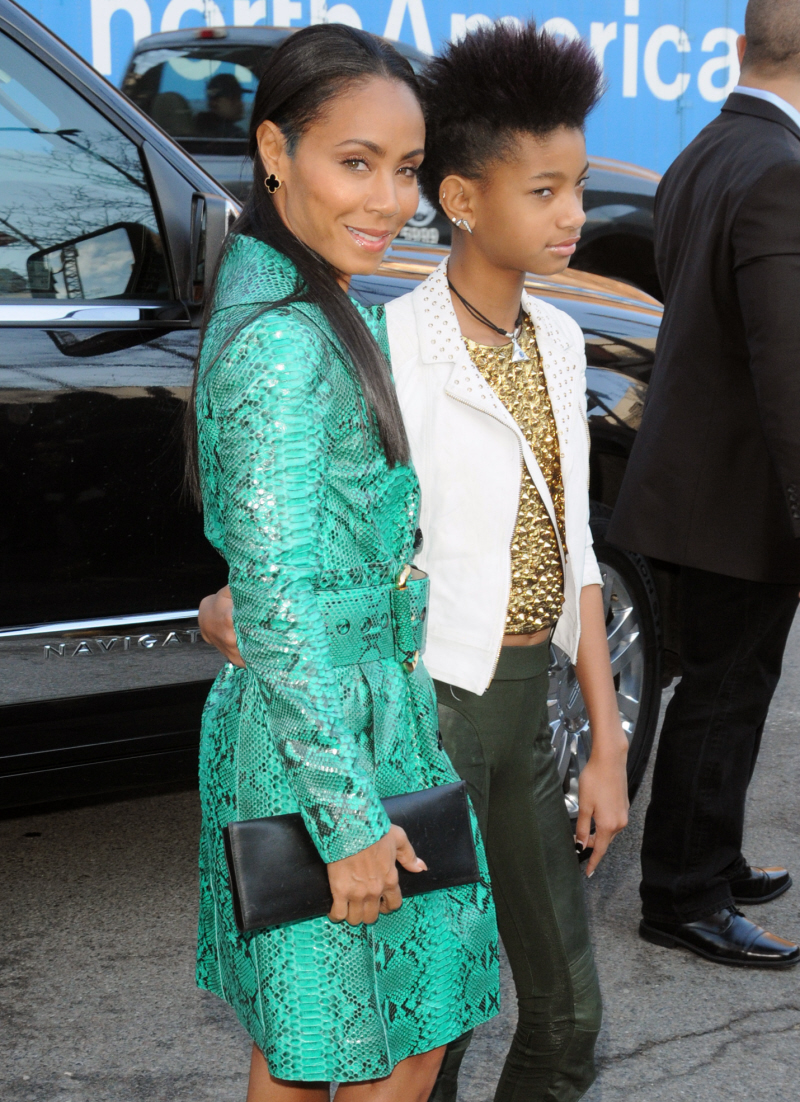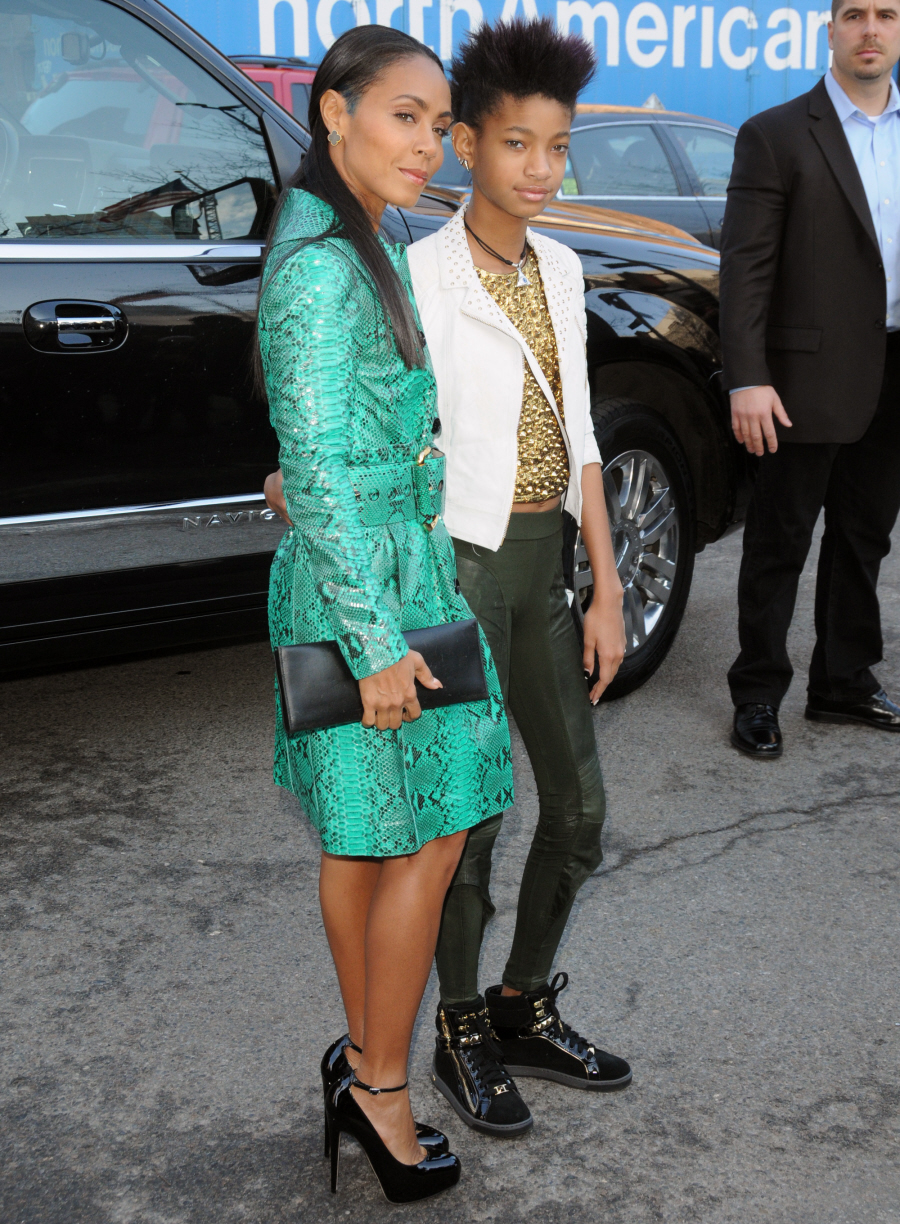 Photos courtesy of Ivan Nikolov/WENN.com.