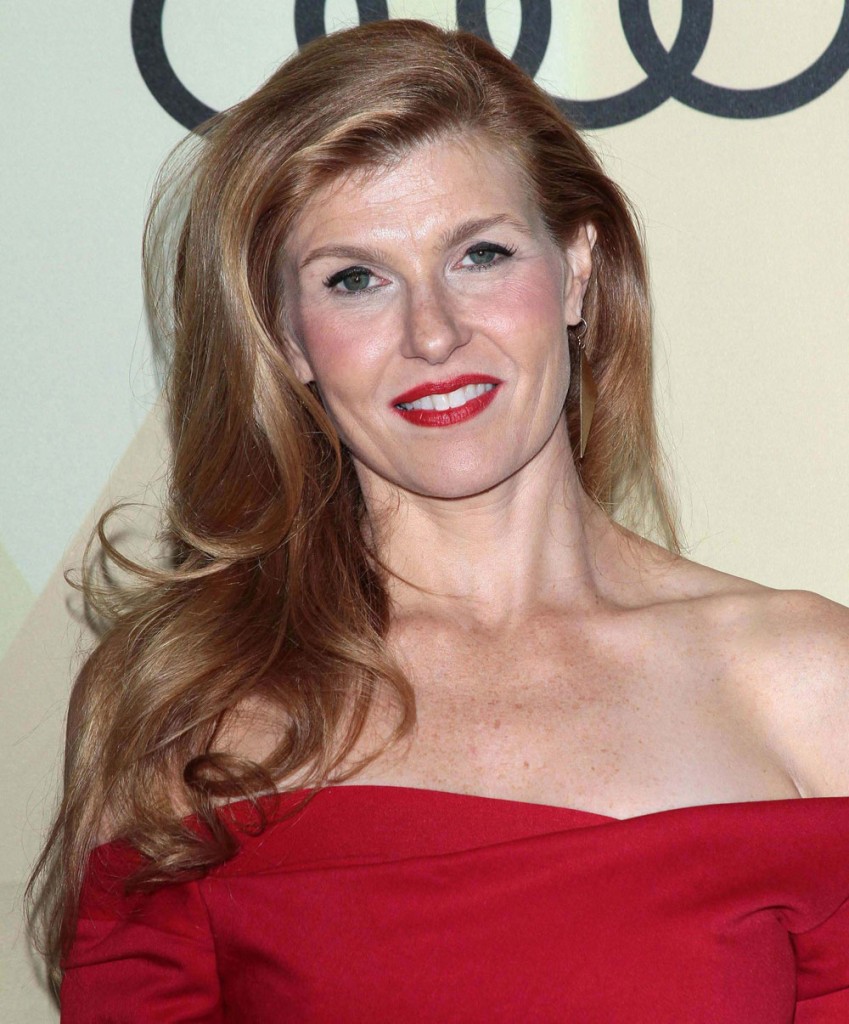 Connie Britton has a new profile in the New York Times Sunday Magazine, which makes me really happy. I love Connie's show "Nashville," it's really picking up lately too as the season comes to an end, and I also admired Connie on last season's "American Horror Story." (Although it got so damn weird toward the end I almost gave up. I haven't watched more than the second episode this season. That show baffles me.) In the piece, Connie talks about losing out on a role that could have redefined her career over 16 years ago, 1996′s Jerry Maguire. She admits she was "heartbroken" to lose the role to Renee Zellweger, and it sounds like she thinks about it a lot. The rest of the piece focuses on Connie's current career resurgence, and how she's a sex symbol at 45. There are also some good anecdotes about how Connie stood up for her Nashville character, Rayna James, and made Rayna more sure of herself and less worried about "aging," much like Connie herself.
Also, we barely hear anything about Connie's personal life. She's single and recently adopted a baby boy from Ethiopia, but the article says she "dates" men, and she heavily hints that they're younger guys although she's not naming names.
On losing out on a starring role in Jerry Maguire
Britton was at this point not far removed from her days teaching aerobics and going on open-call auditions in New York. Now she started hearing that she was poised for stardom. She did a table read with the rest of the cast [of Jerry Maguire], and it was looking like a lock. The day she finally did a screen test with Cruise, Britton said, she heard that "they just want to screen-test one other actress." Britton laughed, this time a little more darkly. Of course it was Renée Zellweger, an actress so tiny and tousled that she looked newly hatched, who walked away with the part.

"It was heartbreak," Britton said. A decade came and went, a crucial decade in the life of an actress. Britton played some secondary roles on television, including an ensemble part on the sitcom "Spin City" and smaller recurring ones on "The West Wing" and "24." And then, 10 years after "Jerry Maguire" had its premiere without her, she was offered a part on a new network series, "Friday Night Lights…"

"Maybe I was too tall," Britton said, offering one theory of why she didn't land the part opposite Cruise.

On dating younger men
Britton, who was briefly married right out of college, is single now, but she is usually dating someone. "In my experience of watching Connie Britton's dating life, it has not been Connie getting beaten out by 25-year-old girls, let's leave it at that," says the producer Sarah Aubrey, a friend. If Britton bristles at characterizations of a 40-year-old woman as losing her appeal, it's because she thinks those assumptions are off-base. "Because frankly I've had a different experience, as a single woman," she said. "Younger men and all that." It's not that she has a particular pattern of dating younger men, she clarified. "Let's put it this way: The older you get, the easier it is to date younger men." She laughed. "There are more of them."

On standing up for her character's confidence
The actors on a show like "Nashville" — even one with a producer's credit, like Britton — have only so much leeway for push-back, but Britton consistently dug in during the early episodes. No, she told the director of the pilot, she would rather not stare at her face in the mirror and pull it back aggressively to see what she would look like with a face-lift. She was uncomfortable with what that bit of direction implied about the character's self-doubt. In the final take, which follows bad news from Rayna's managers about her most recent record release, Britton does stare at herself in the mirror, and she does massage her face; but the scene registers emotions — fatigue, confusion — as opposed to the simulation of plastic surgery, a more interesting moment, as well as one she found less insulting. (Even still, Jaymes's husband, noticing her looking at her face, tells her, "If you get plastic surgery, I'll divorce you.")…

In a scene in an early episode, in which Jaymes takes a long walk with an old flame, Britton deliberately resisted some lines in which her character expressed fears about being old. "Just drawing on my own experience, I never — I never — personally reference myself as old. I don't think of myself as old, but I certainly would not say that to a man," Britton said. It starts to become obvious, as Britton talks, how much of her own Southern upbringing (she was raised in a close-knit family in small-town Virginia) feeds into the characters she creates. "I might have a conversation with some girlfriends — what are we doing about the lines around our eyes — but to a man? There are certain things — it would just be demystifying and disempowering," she said…

"All it took to get on track, [with Nashville]" Britton told me, "was a lot of time and fight."
[From The NY Times via US Weekly]
Britton is of course hinting that Tom Cruise cost her the Jerry Maguire role with that "too tall" line. If the role was a lock until she read with Cruise, that's probably what happened. (Tom is 5'7″ while Connie is 5'8″. Renee is 5'4″.) That argument might not hold water considering that Tom's then-wife, Nicole Kidman, was 5'11″, but this is Cruise we're talking about. If he doesn't like someone or thinks they're too tall they're out of there.
I'm glad to know more about Connie and see her getting more press. She's so great on Nashville and this article helps me understand why. She plays it cool and understated, and she's very confident. It's not about "aging" to her, it's about being herself, and she rocks. Check out Nashville if you get a chance – the music is great too, and I don't even like country music.
One complaint about Connie – she rarely gets her makeup right when she's on a red carpet and not on the show. She needs to hire better makeup people. She's so gorgeous, but makeup makes a big difference.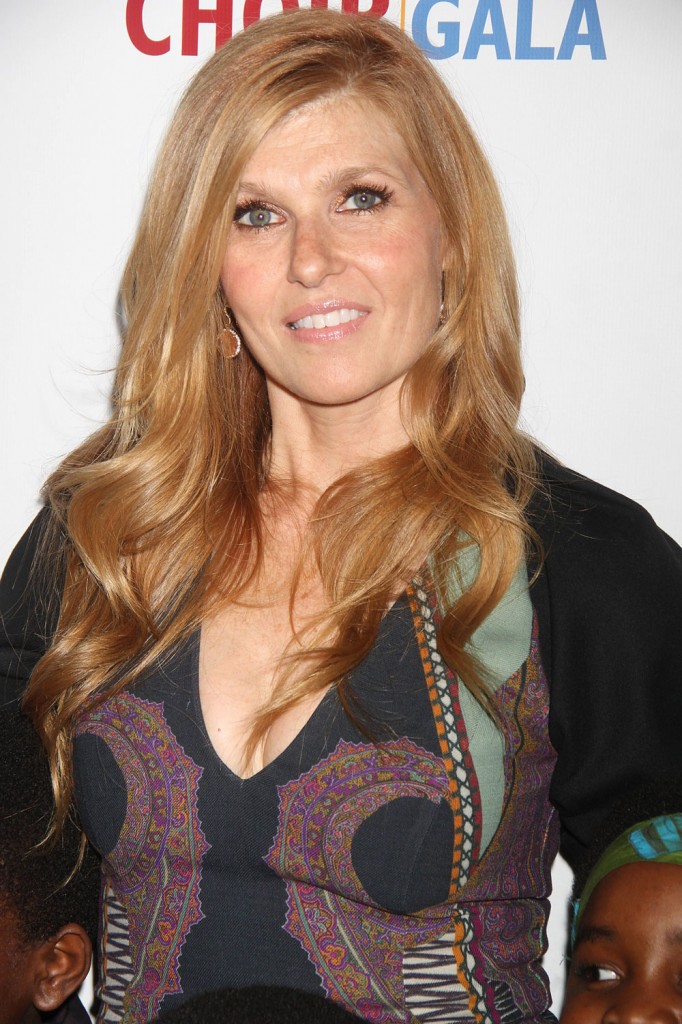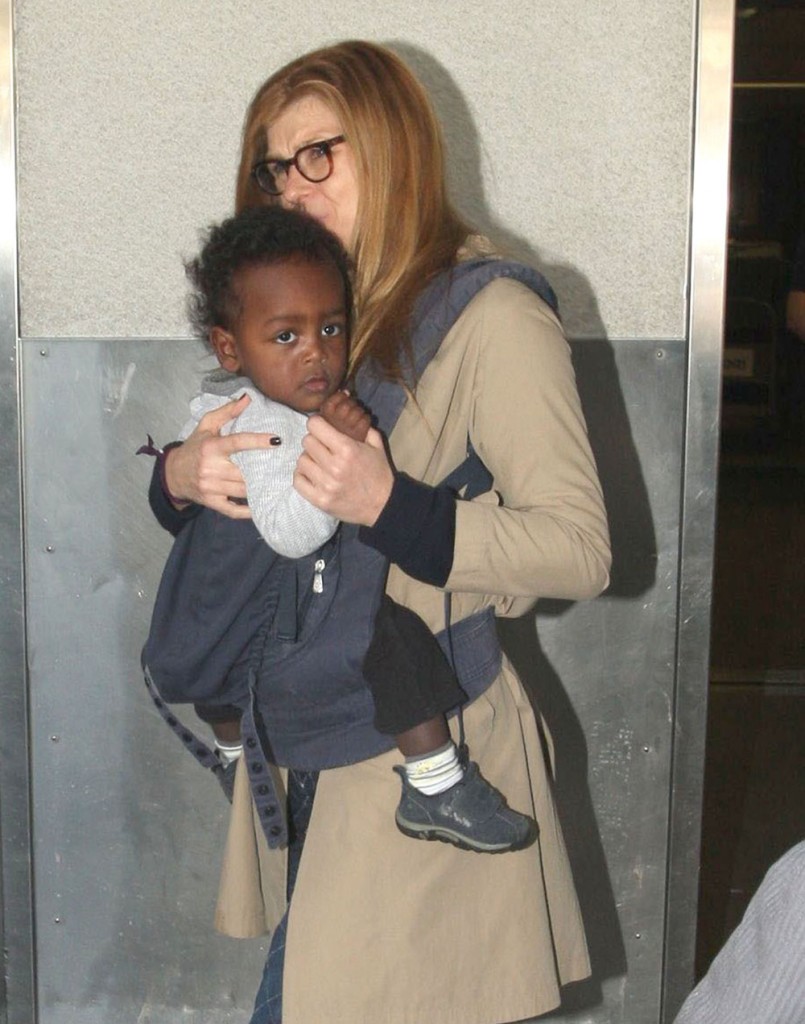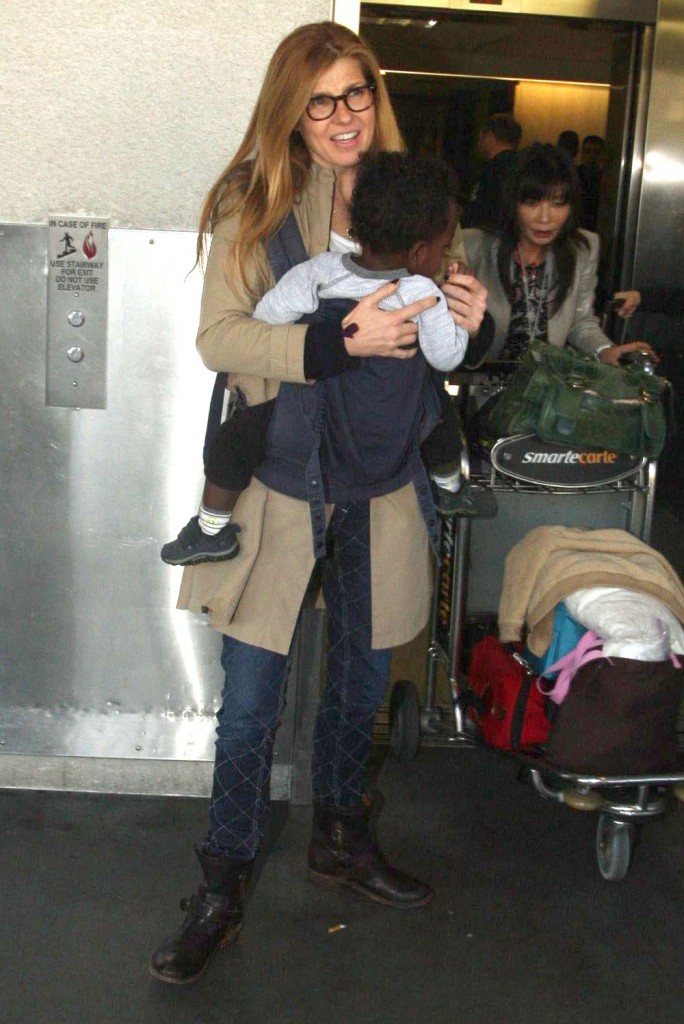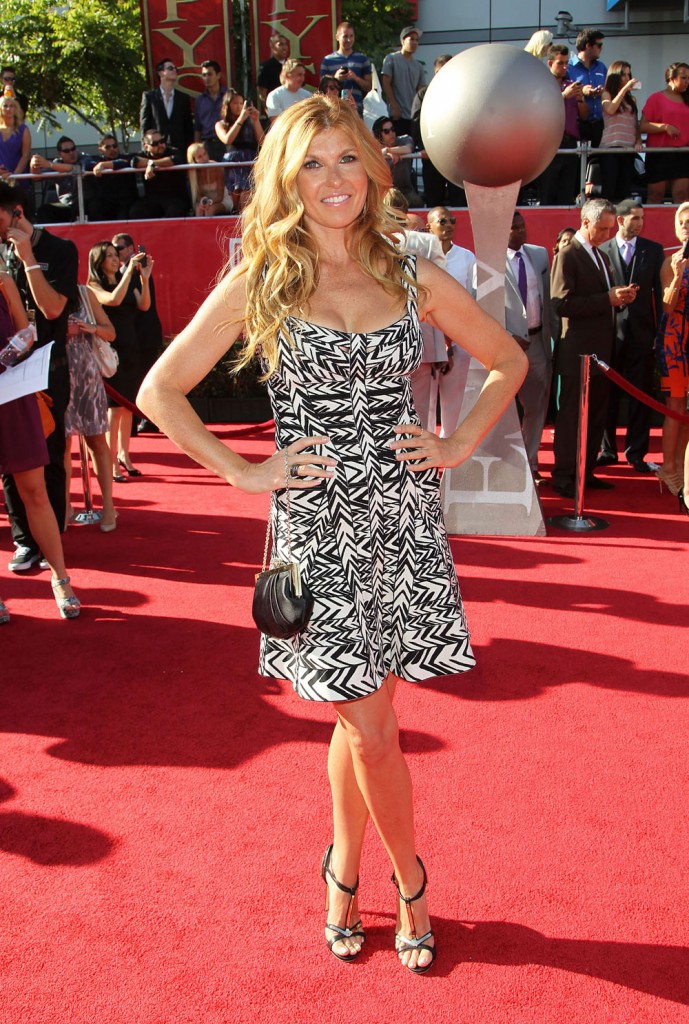 Photo credit: WENN.com and FameFlynet