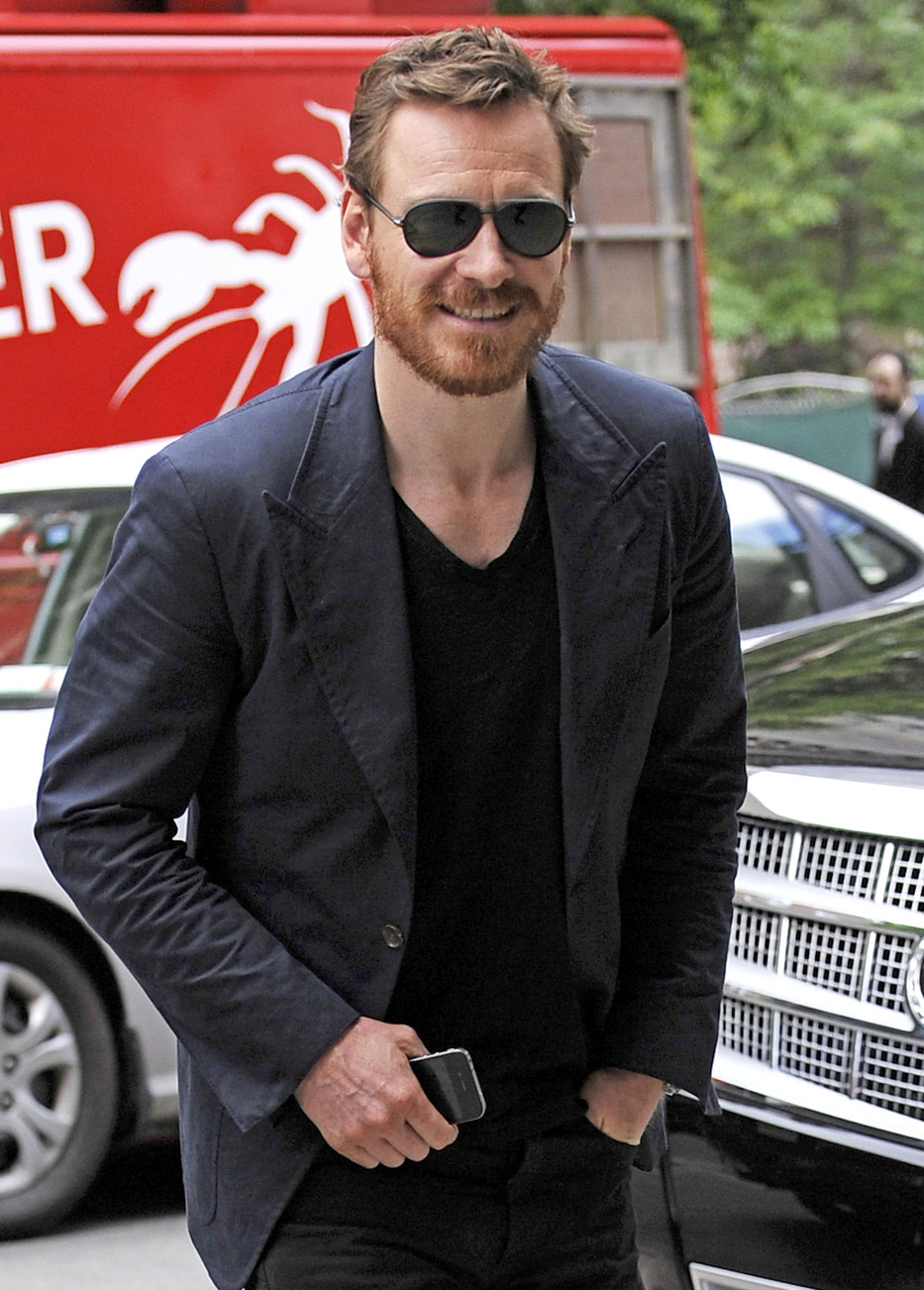 If there's one thing I know about Michael Fassbender, it's that 6-foot-tall blondes will do anything to throw themselves into the path of L'Fassdong. It happened with Charlize Theron, and maybe it happened with Jennifer Lawrence too (although I doubt it). And now it apparently happened with Cameron Diaz, at least according to Us Weekly's sources. Cameron and Fassbender worked together on Ridley Scott's The Counselor, which also stars Penelope Cruz, Javier Bardem and Brad Pitt. Cameron and Fassy were in London last week doing some reshoots (the production took a hiatus when Ridley's brother passed away), and Us Weekly's sources claim Fassy & Camy were looking very flirty and friendly.
Kissing costars? Multiple witnesses tell Us Weekly's Hot Stuff that Cameron Diaz, 40, and her Counselor leading man, Michael Fassbender, dined together on February 7 at London's Soho Hotel – and then made their way upstairs to a suite!

"They acted very flirty throughout dinner," says a witness of the two, who were in the UK for reshoots on their crime drama. Later, at 12:30 am, another guest saw the pair step into a hotel room: "It looked like they were going to hook up!"
[From Us Weekly, print edition]
CB sent me this story expecting me to be all "OMG HOT DEATH!!" But I feel kind of meh about it. Like, the Charlize thing really bothered me because she was being really, really obvious about it and I felt like Fassbender was trying to be like, "You're my friend but I'm not into you, sweetheart." But this? This just feels like a casual hookup thing, and let's be real: don't you think Cameron Diaz does this a lot? No slut-shaming!! I just think Cameron offers her biscuit to anyone who will take it. And as long as she was offering, Michael took her up on the offer.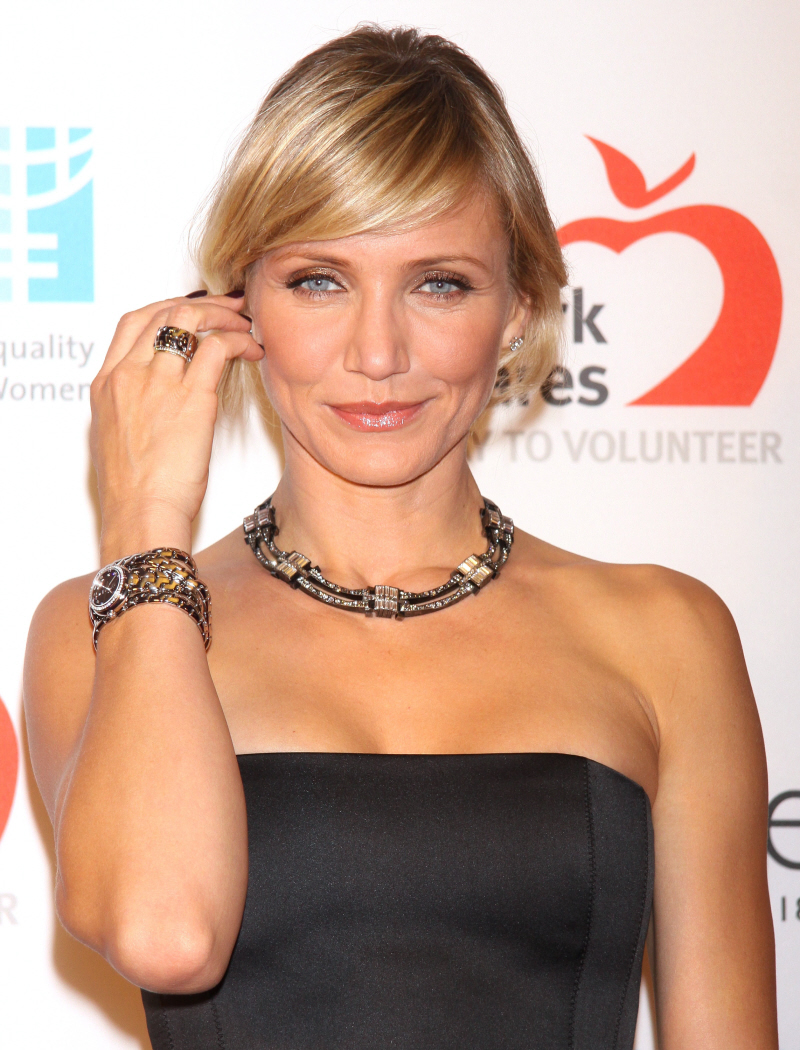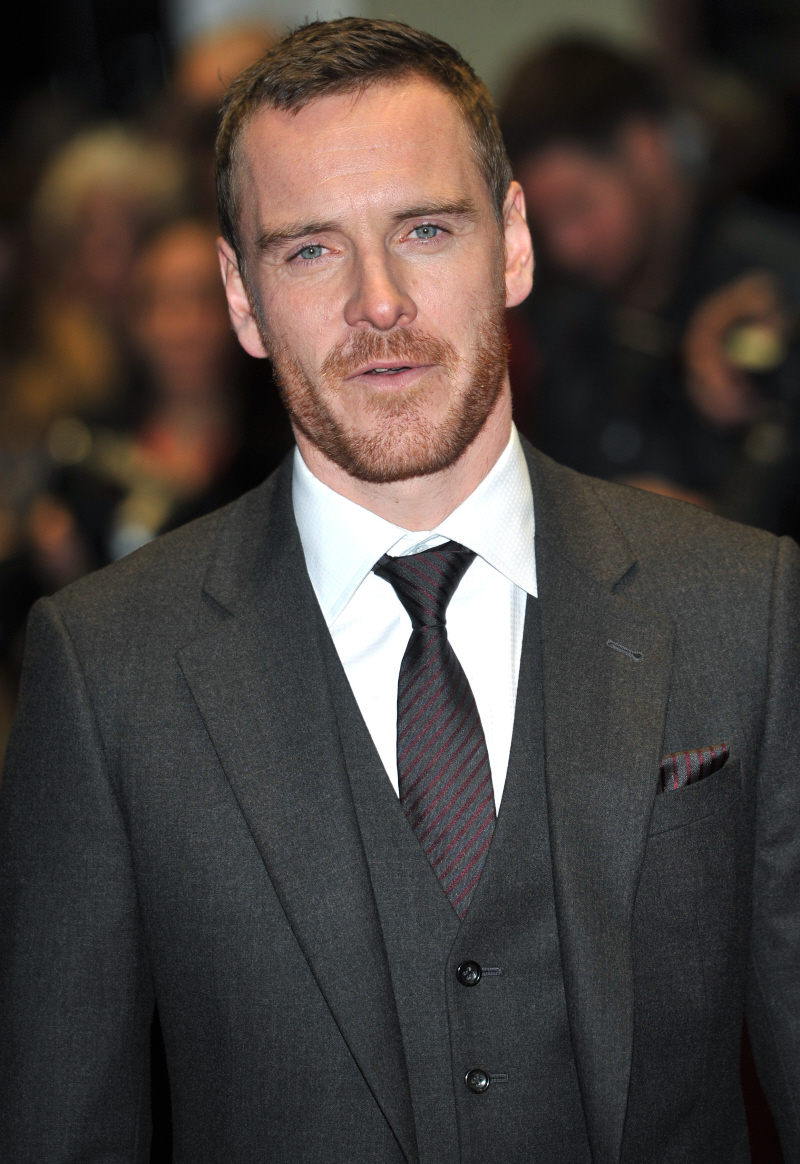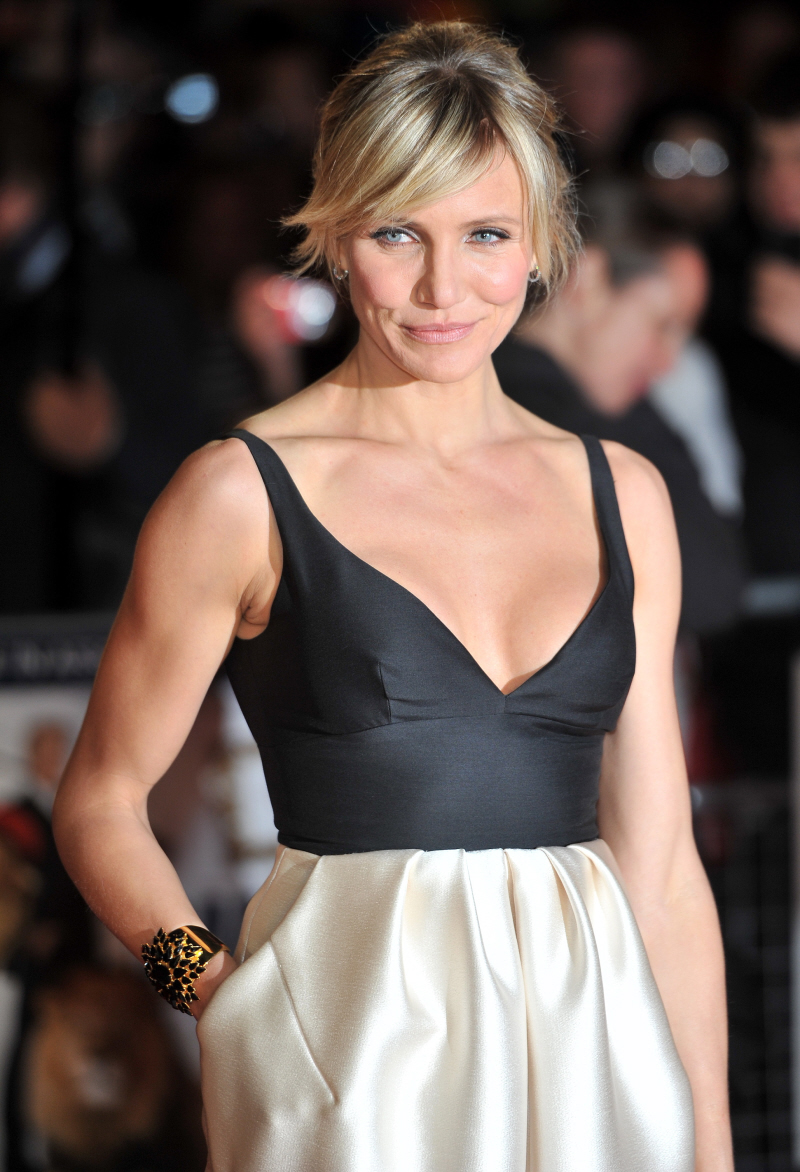 Photos courtesy of WENN, Pacific Coast News.