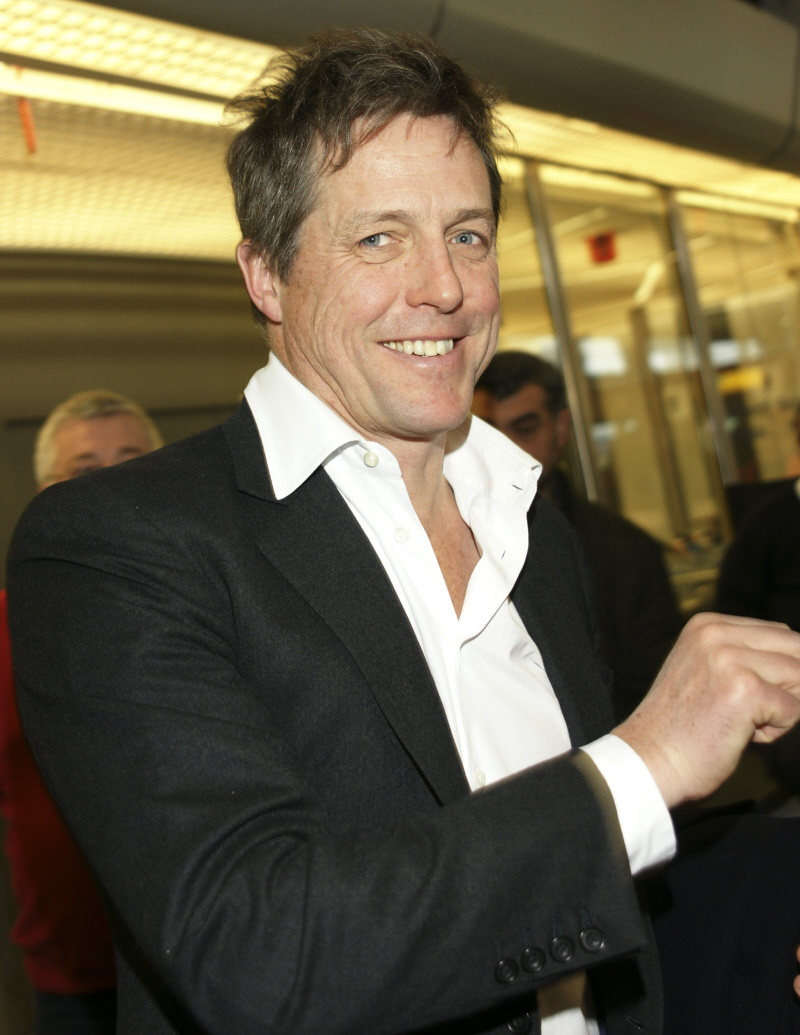 Back in November 2011, Hugh Grant announced that he had become a father for the first time when a seemingly brief relationship with Tinglan Hong resulted in an unplanned pregnancy (?), a secret gestation and a surprise birth at some point in October 2011. The way Hugh's confirmation of his daughter's birth was written, it really did seem like Hugh and Tinglan Hong had only been together for a few months, and that they were no longer together but we staying on good terms for the sake of the baby. Then back in March of last year, Hugh spoke highly of Tinglan calling her a "Tiger Mom" and the gist of the whole thing seemed to be that he was financially supporting Tinglan (he bought her a house, etc), but that he didn't want to give his daughter a trust fund.
So, the whole vibe seemed… slightly unconventional, but not flat-out awful. As it turns out, Hugh and Tinglan weren't just being nice to each other for the sake of the baby. They were still sort-of seeing each other, at least enough to have more unprotected sex (because why not). Yes, Tinglan got knocked up again, and once again the whole thing was kept secret until now, because she just gave birth. Again. To her second child in 15 months. Hugh confirmed the birth via his Twitter: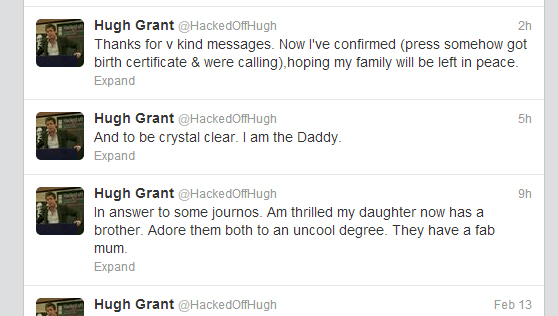 He said, "In answer to some journos, I am thrilled my daughter now has a brother. Adore them both to an uncool degree. They have a fab mum. And to be crystal clear. I am the daddy." So… what can I even say about this? Only Hugh Grant could get away with impregnating a woman TWICE and still be able to have a kind of no-strings-attached, let's-not-get-serious vibe about the whole thing. Are they even "together"? Does it matter? Ugh!! I mean, congrats to Hugh and Tinglan. I want to know the baby boy's name. They named their daughter Tabitha Grant (or Tabitha Hong-Grant or something). I bet the boy's name is something traditional, maybe even Hugh's beloved father's name (which is James, a fine name).
UPDATE: They named the boy Felix Chang Hong Grant. That's a mouth full!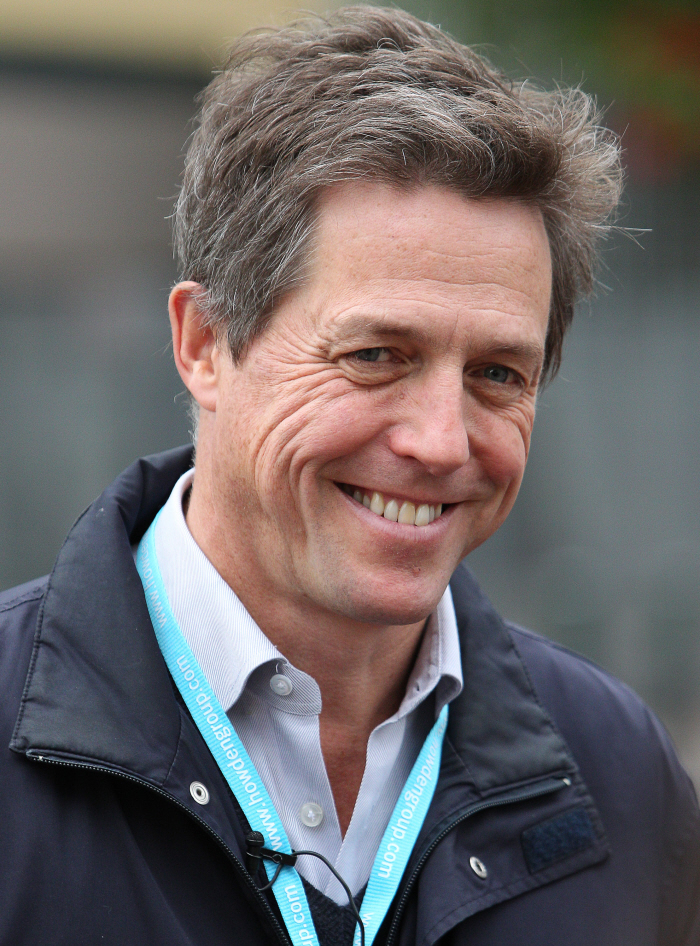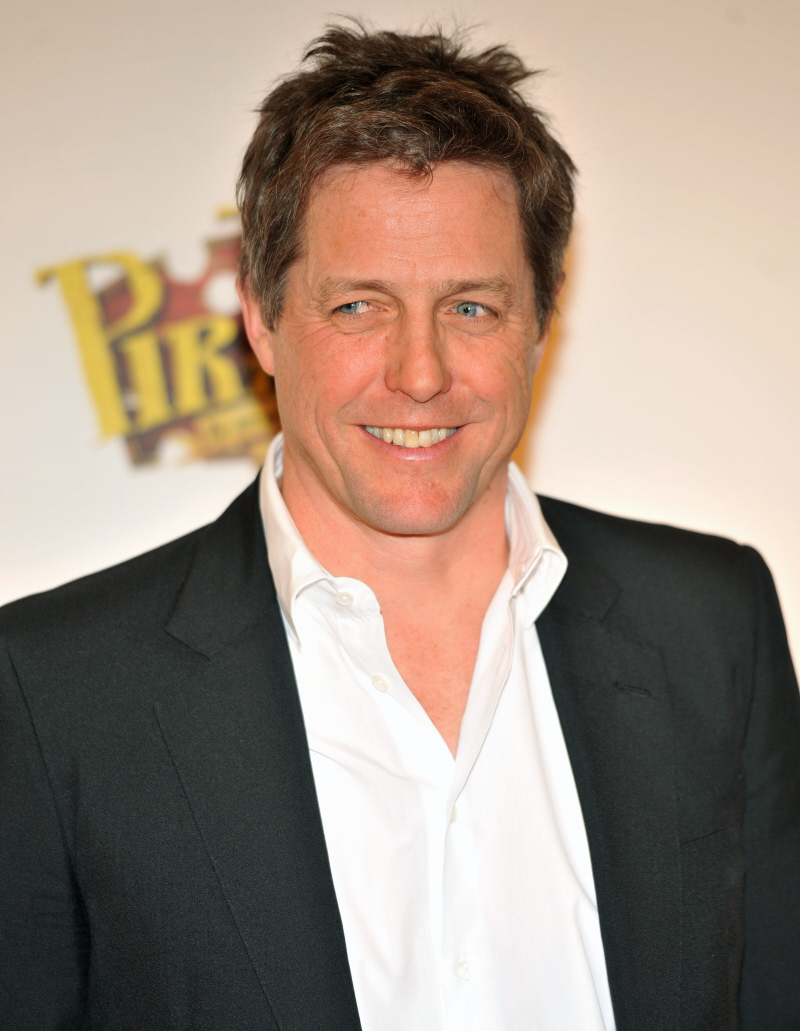 Photos courtesy of WENN.