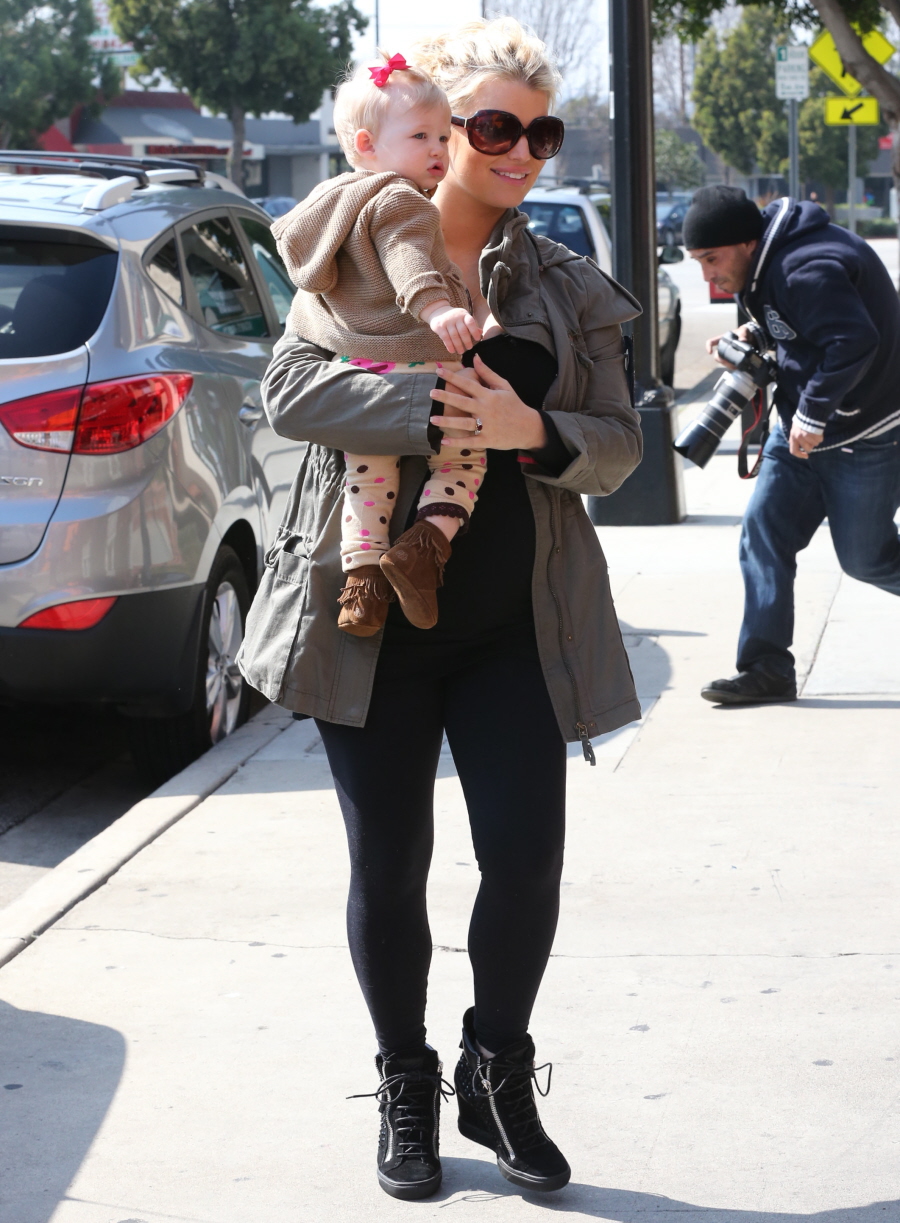 Here are some new photos of Jessica Simpson and her daughter Maxwell, who is really taking after her mom, right? Maxi is really starting to look like Jessica, I think – it's not just the big blue eyes and the blonde hair, either. They just seem to have the same facial expressions, which is cute. Jessica, Maxi and Eric Johnson (who, hand to God, looks like the actual K-Fed these days) went out to eat at Don Cuco in Studio City. Apparently, that's a Mexican restaurant. Mexican food while pregnant? Just the thought of that is enough to give me gas.
Has anyone else noticed that it's been a month (or longer) since we've heard anything about Jessica and Weight Watchers? Back when this second pregnancy was just a rumor, sources claimed WW was not happy with Jessica AT ALL, and that people were going to lose their jobs over this endorsement deal. But then WW made lemonade out of their farty, slutty-brownie-gorging lemons and went ahead and released the pre-filmed WW commercials starring Jessica, and there was the unofficial announcement that Jessica would be going off of Weight Watchers during this pregnancy. I think we can see that she really is off of WW now. Not only did she go out for Mexican food, over the weekend she and Eric went to The Cheesecake Factory too. And they took a bag of stuff home as well. I'm thinking that Jessica is either completely off Weight Watchers or she's "cheating" a lot.
By the way, I love how Jessica is obsessed with putting bows in Maxi's fine, pale hair. I bet Jessica can't wait until Maxi is old enough for a baby weave!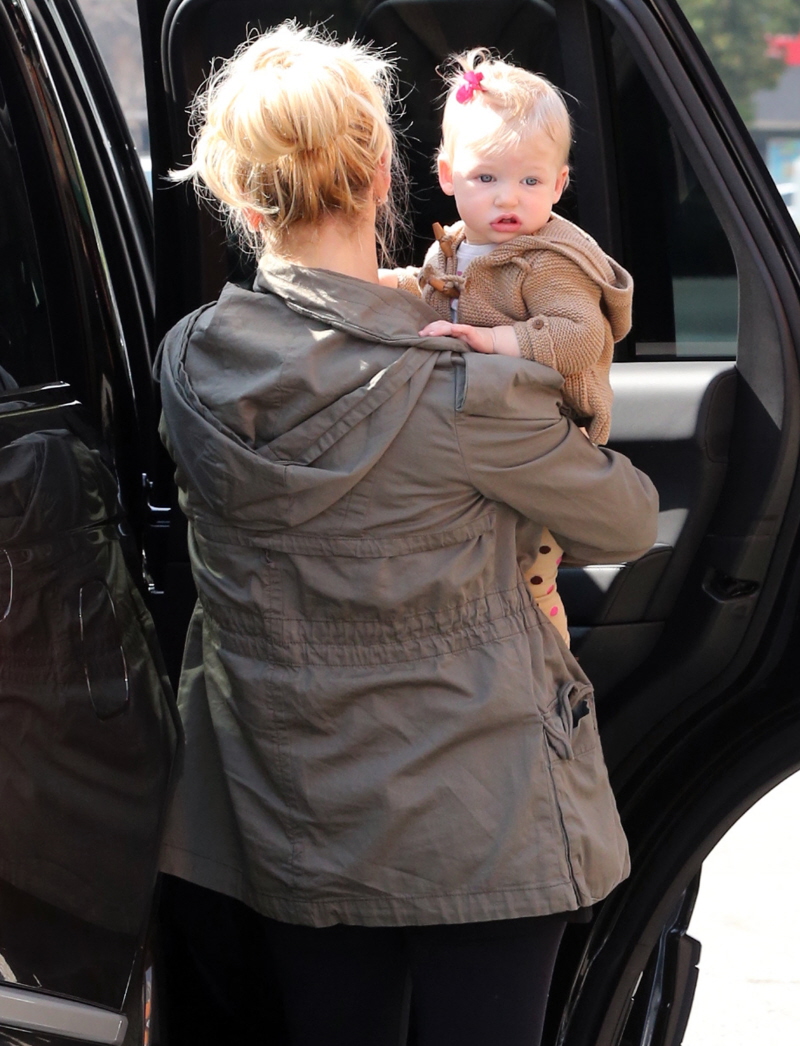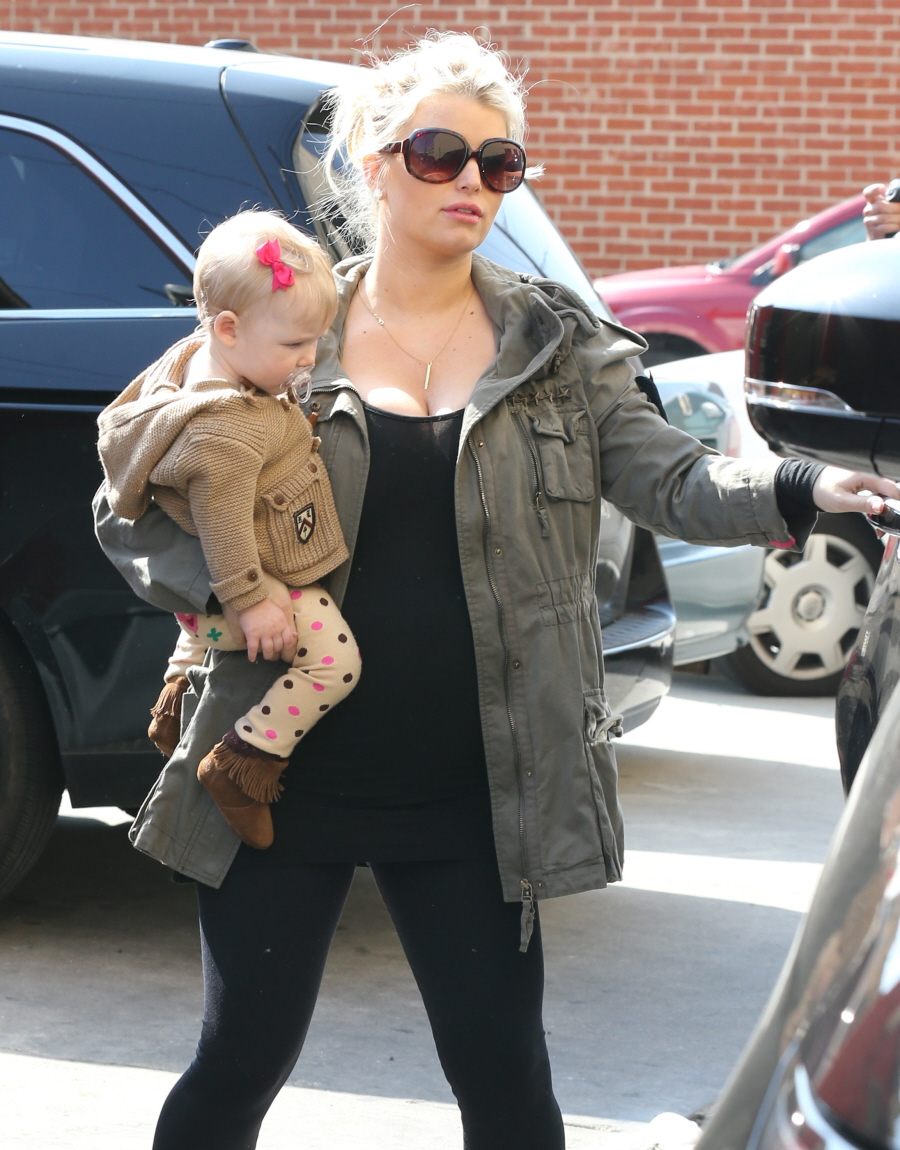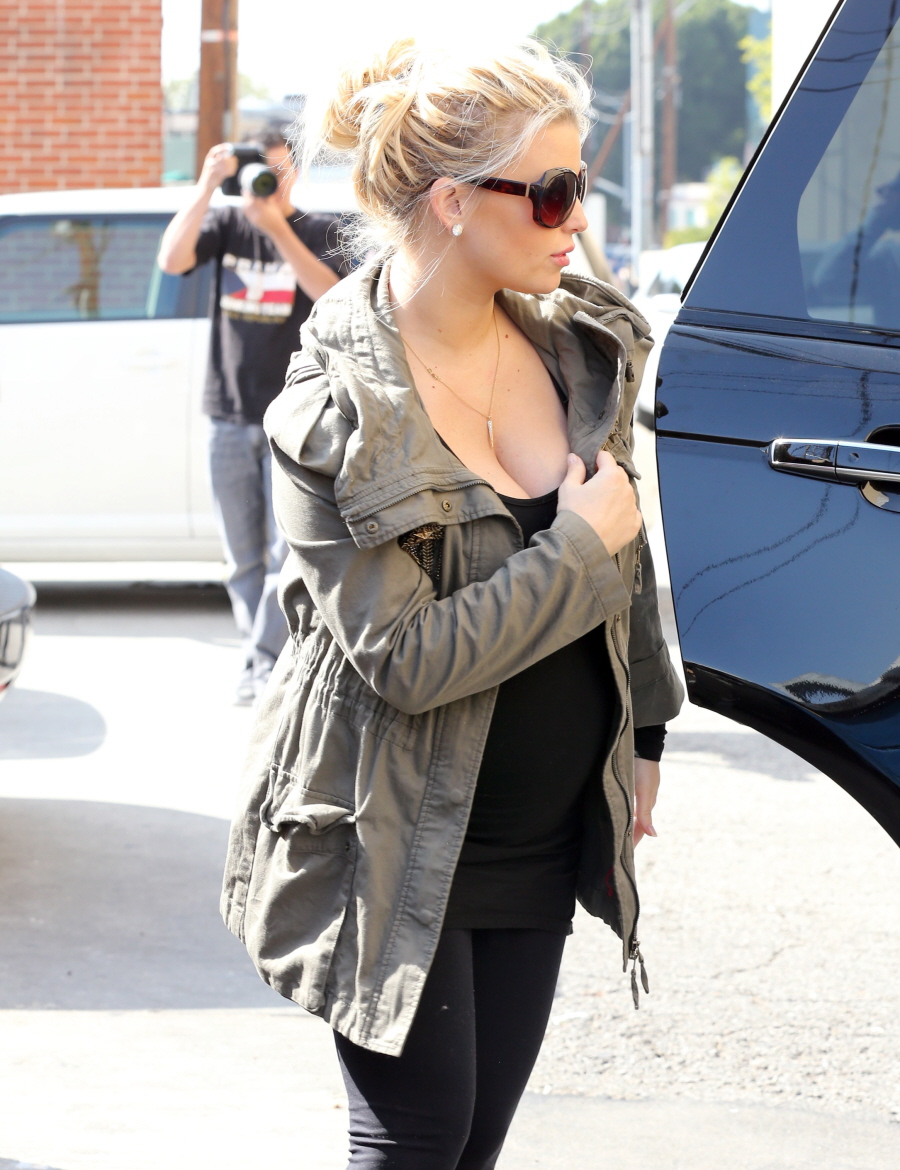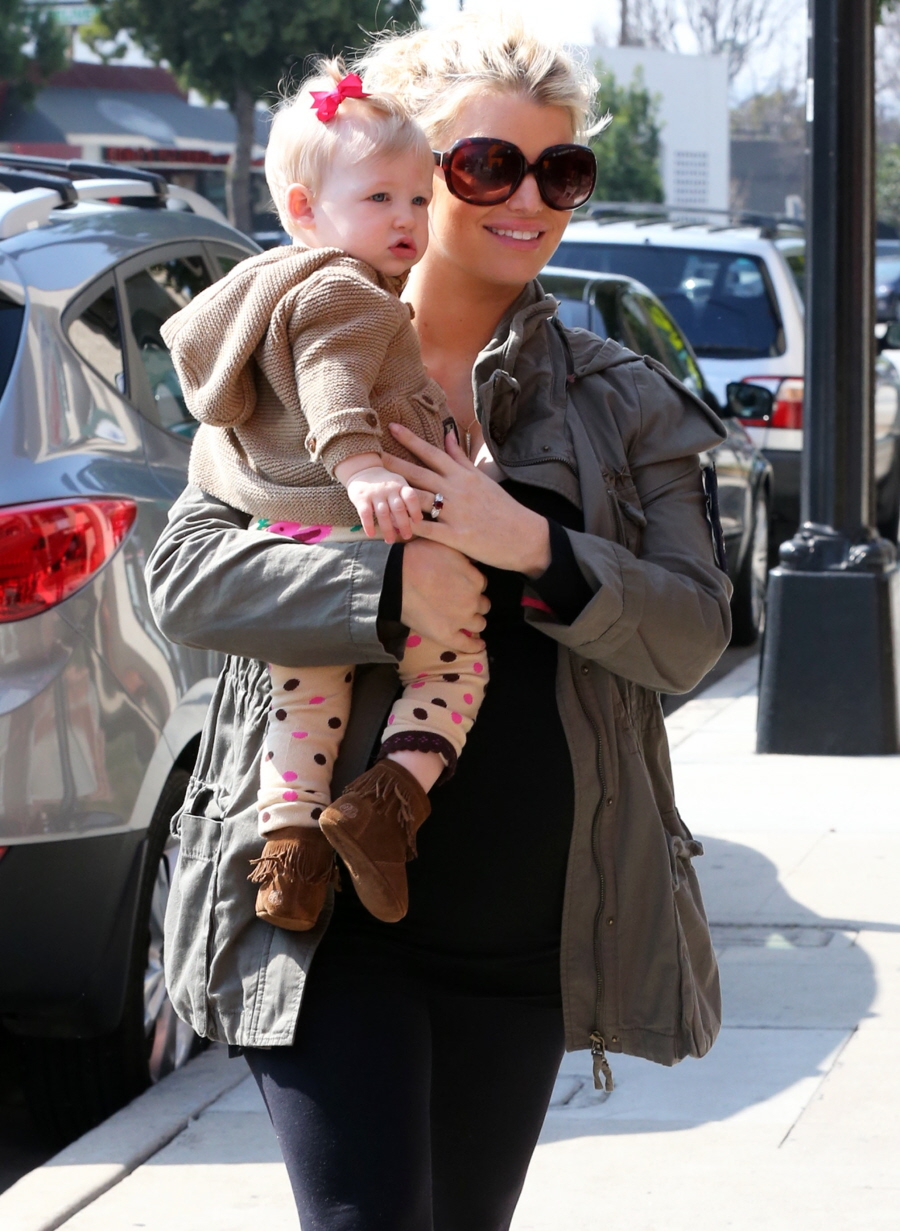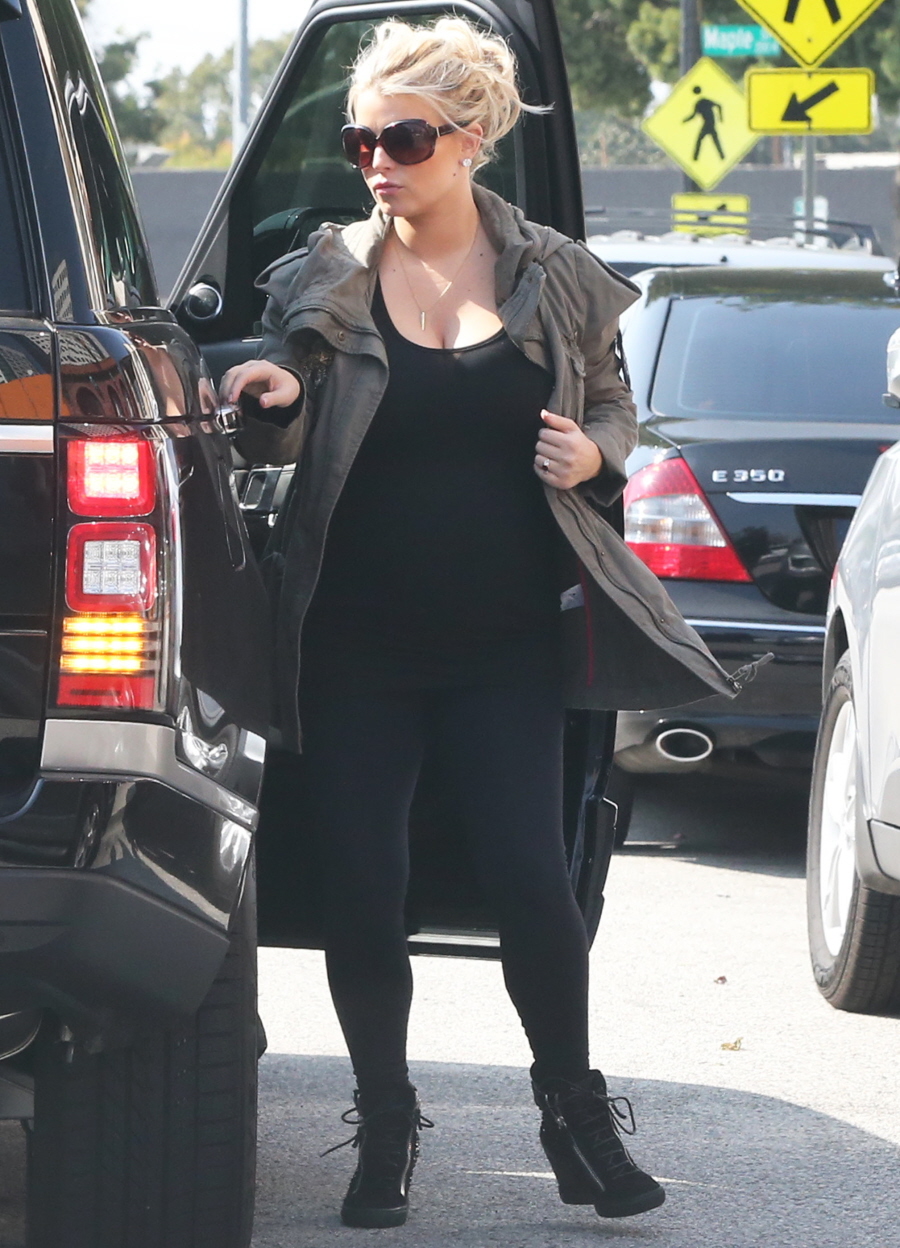 Photos courtesy of Fame/Flynet.