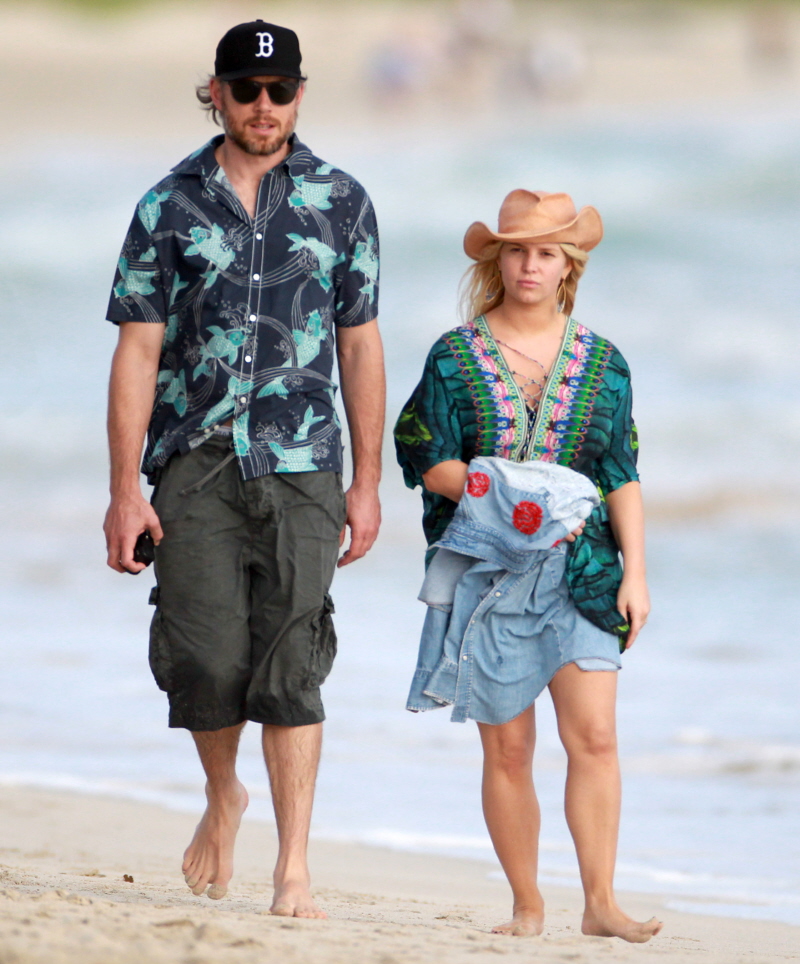 Here are some new photos of Jessica Simpson and Eric Johnson in Oahu, Hawaii. Is that the same island where the Obamas were vacationing?! Imagine if Jessica Simpson ran into Pres. Obama. I would like to think that Jessica would try to hug him and tell him about her pregnancy. I would like to think that the president would listen too. Of course, Obama has already left Hawaii to return to Washington to work on the fiscal cliff mess. What was I talking about? Oh, right… Jessica Simpson and Eric. You know what? I've sort of gotten used to Eric, and I actually think he's probably a decent, hands-on dad and he probably genuinely loves Jessica… but would it kill the guy to groom? Just a daily shave! Run a comb through his hair. Something.
Their Hawaiian vacation looks really nice. Peaceful. Relaxing. I think in 2013, I'm going to try to take a real vacation at some point. Maybe Hawaii…? There are rumors that Jessica and Eric are going to have a small, quick wedding while in Hawaii – which I could totally see. I hope it hasn't happened already. Maybe something on New Year's Eve or New Year's Day. They have a thing with the number "1″ so maybe 1-1-13?
As for Jessica's second pregnancy and her Weight Watchers endorsement – well, WW has made lemonade out of the fart-covered lemons that Jessica handed them. Look at this breezy explanation for how everything is going down:
So much for rumors Weight Watchers will dump Jessica Simpson now that she's pregnant again … the company is actually expanding her role in hocking the diet plan … even though she's taking a hiatus from the diet regime.

W.W. just announced it will not only continue to run the ads touting Jessica's alleged 50 lb weight loss … it will also push her new 30-second ad — released today — in which she announces her pregnancy.

Weight Watchers calls Jessica's weight loss "successful" — notwithstanding the proof of performance ad showing Jessica substantially covered in a flannel shirt.

As for the future, Weight Watchers says Jessica "will not be following the program during the pregnancy while her weight and well-being are monitored by her obstetrician."

Jessica says when she gives birth, she's going back on the Weight Watchers diet.
So fancy! Jess is on "hiatus" and she WILL come back after she pops out this second baby. This is totally a Weight Watchers Mafia move: it's like they're saying, "We own you. You took the $4 million so NOW WE OWN YOU." I wonder how many lawyers had to work on this wording.
Here are some videos of the newest WW commercial where Jessica admits she's preggo. Sorry if the videos are wonky – it's nothing special, so you're not missing anything.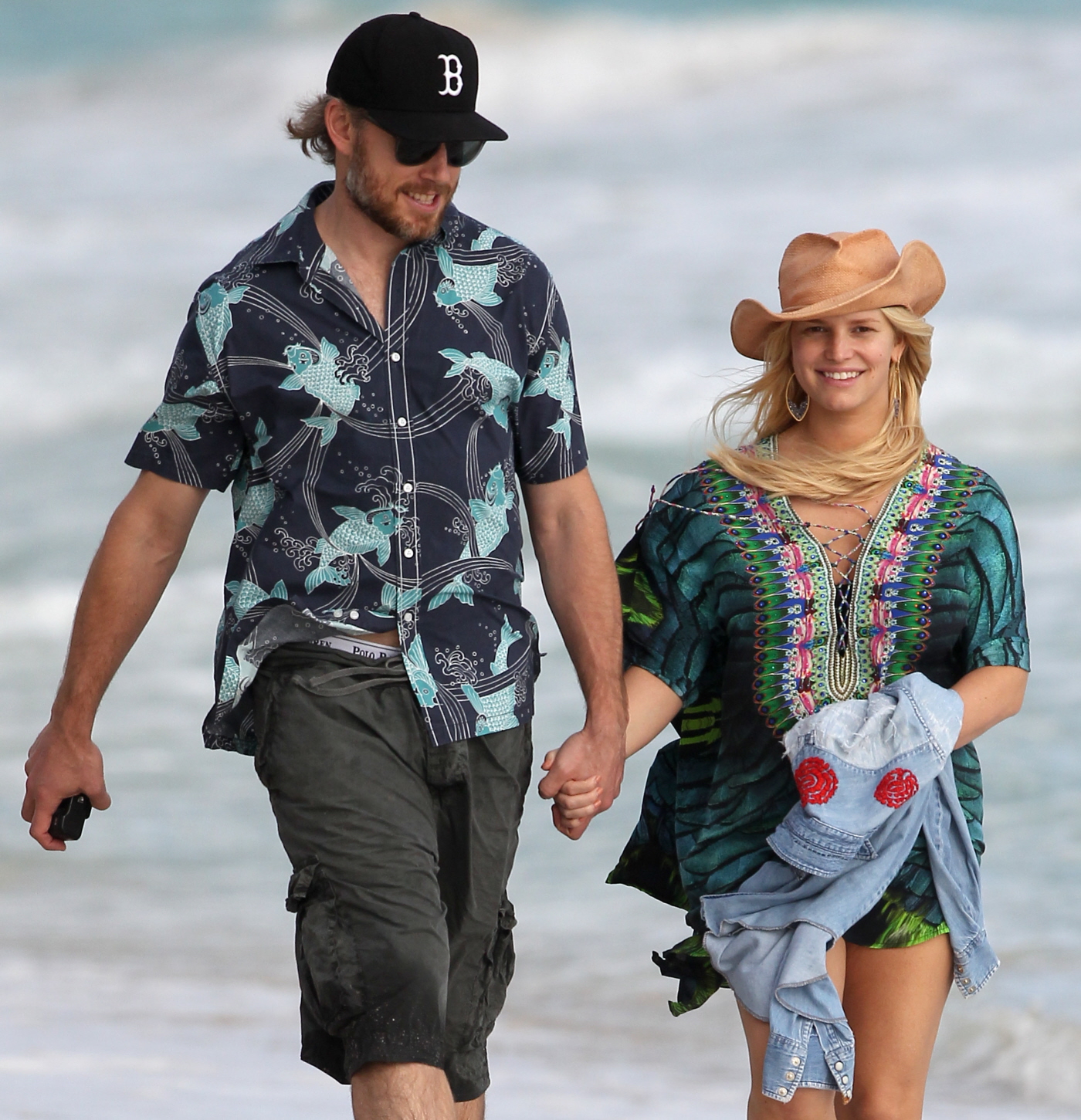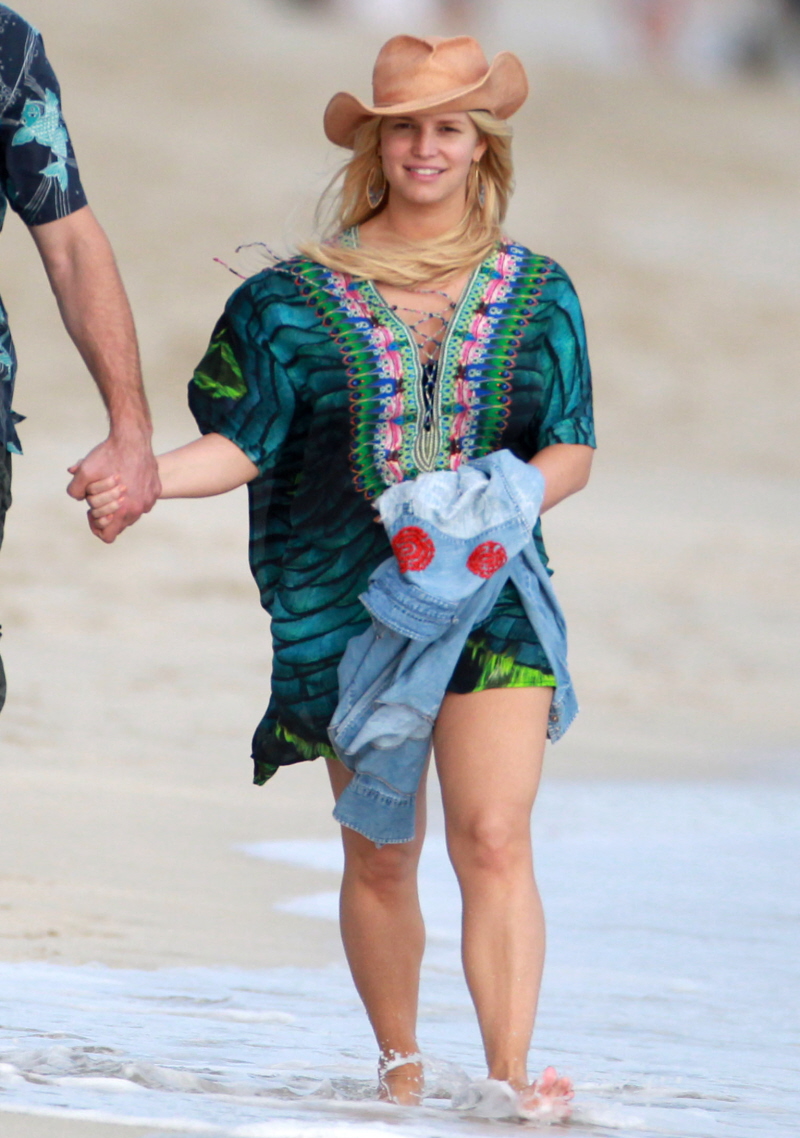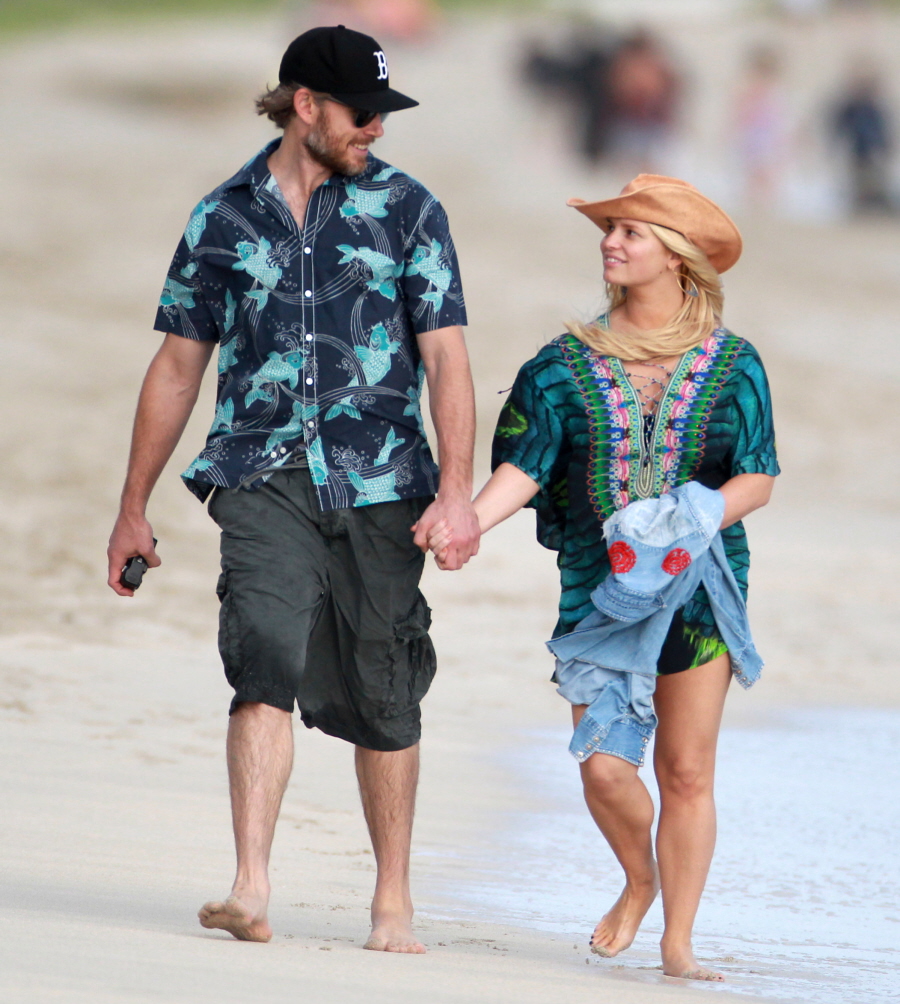 Photos courtesy of Fame/Flynet.