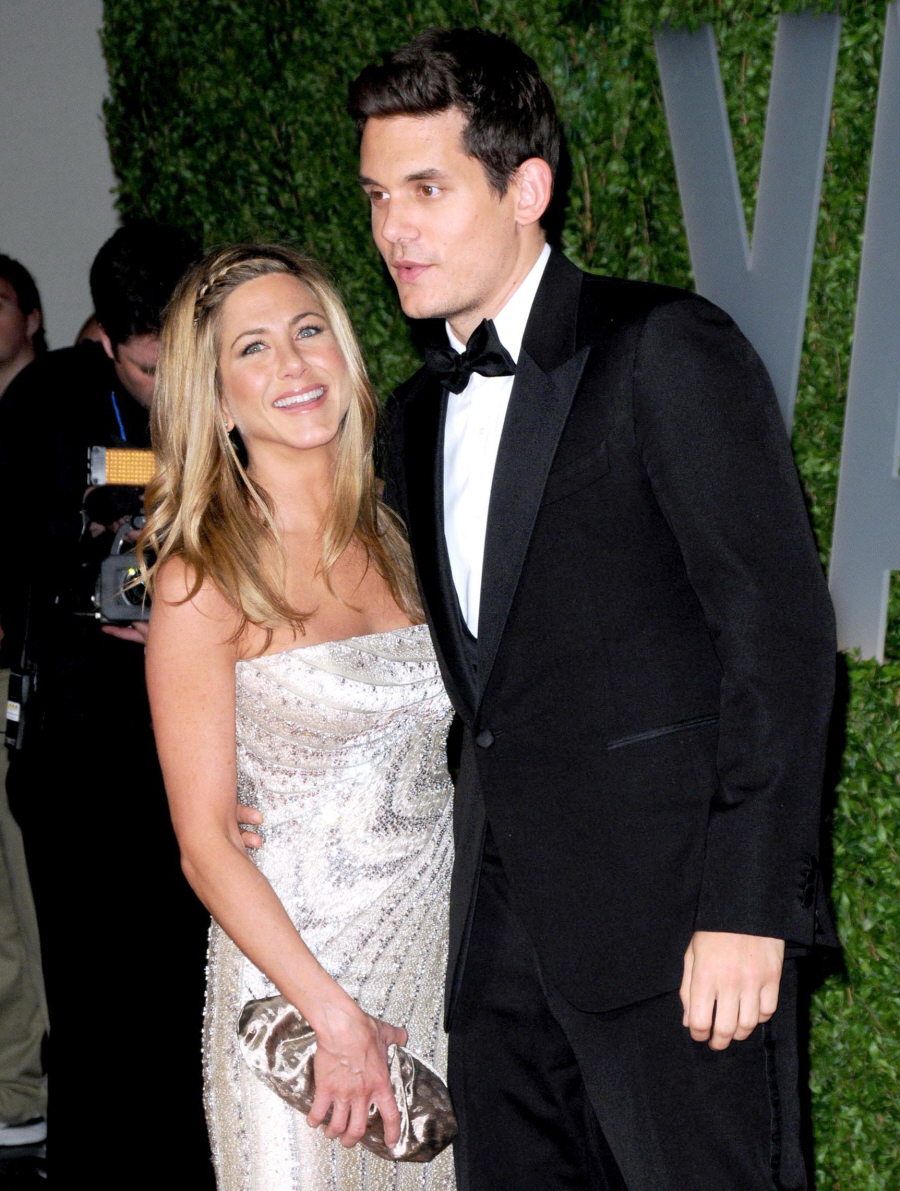 Did you know that Jennifer Aniston is going to present at Sunday's Oscars? True story. And I'm sure Justin Theroux will come along as her plus-one and I'm sure we'll be talking about it the next day. It will be their first red carpet together, right? I mean, the first red carpet where they actually walk hand-in-hand, arm-in-arm, Brazilian wax-to-Brozilian wax. Do you remember the last time Jennifer was asked to present at the Oscars? The year was 2009. Angelina Jolie was nominated for Best Actress (for Changeling) and Brad Pitt was up for Best Actor (for Benjamin Button). Jennifer walked the red carpet with her on-again boyfriend John Mayer, who she had taken back after he dumped her and announced that he dumped her as he was leaving the gym one day. Looking back on it… I still think that was one of the worst, most obvious stunt-queen moves Jennifer has ever made, and the fact that she and Mayer barely lasted two more months after that was just the douche icing on the douche cake.
I took this little trip down memory lane because it's Oscar weekend and there is a delicious little story about John Mayer and Jennifer Aniston. It's probably not true, but I want it to be true. Allegedly, John and Jennifer ran into each other at The Tower Bar. Only John was with Katy Perry and he started being extra demonstrative with Katy once he knew Jennifer was watching. Because of course.
Of all the gin joints in all of LA, John Mayer had to walk into hers. Jennifer Aniston is in a turf war with her ex over their favorite restaurant, The Tower Bar at the Sunset Tower Hotel in West Hollywood.

"Jen freaked out when she ran into John and Katy one night," tattles a witness. "Then John poured on the PDA with Katy."

Jen, who rarely throws around her star power, pulled rank and made the maître d' promise to call her personally if John and Katy were in the restaurant so she could avoid them. Jen continued to sit red-faced at her table but eventually slunk out alone.
[From Star Magazine, print edition]
The idea that Jennifer would have gone to The Tower Bar alone is what rings false with me. If she wants a drink, she's just going to get blitzed at home. If she's going to the Tower Bar, she's going to meet friends or have a moment with Justin Theroux. But I love the idea that Jennifer and John still occasionally run into each other and Jennifer has moments of "OMG, THAT DOUCHE. What was I thinking?" Because that's exactly how so many of us felt as it was happening – what the hell was she thinking?! And what the hell is Katy Perry thinking now? YIKES.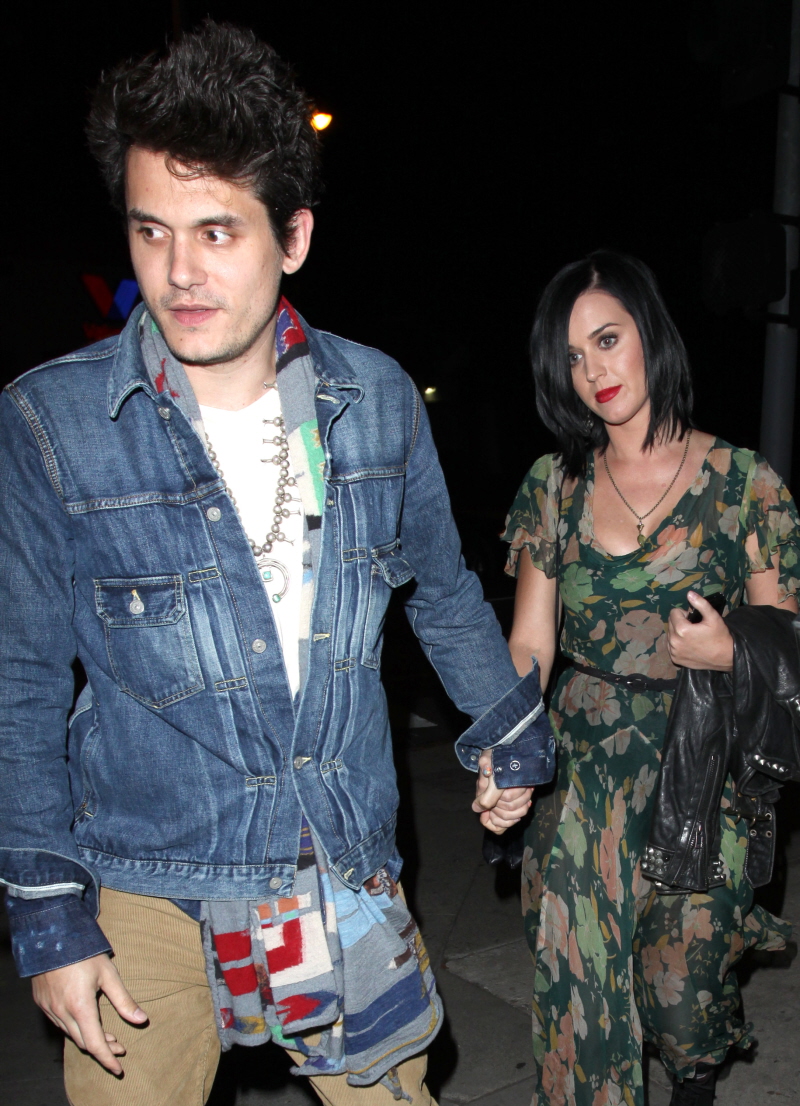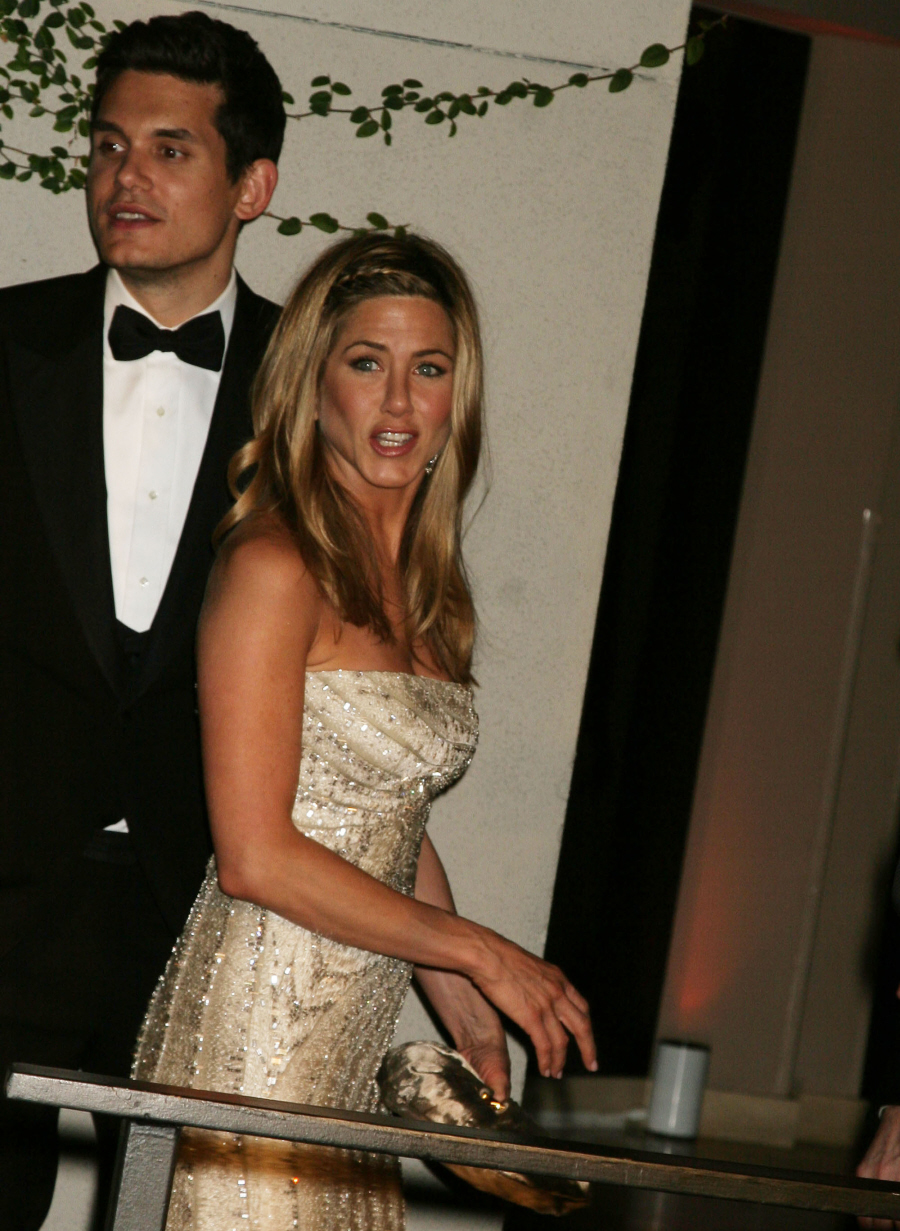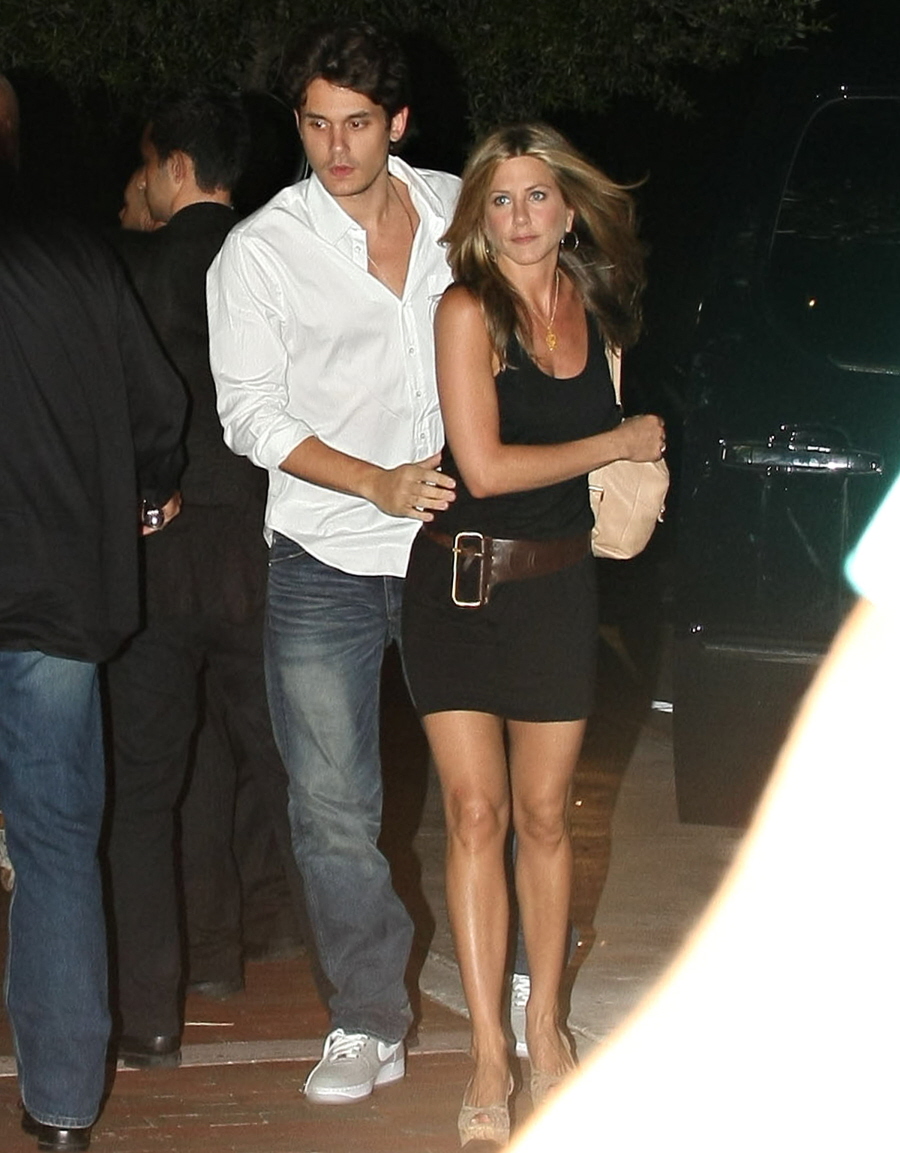 Photos courtesy of WENN, Fame/Flynet.