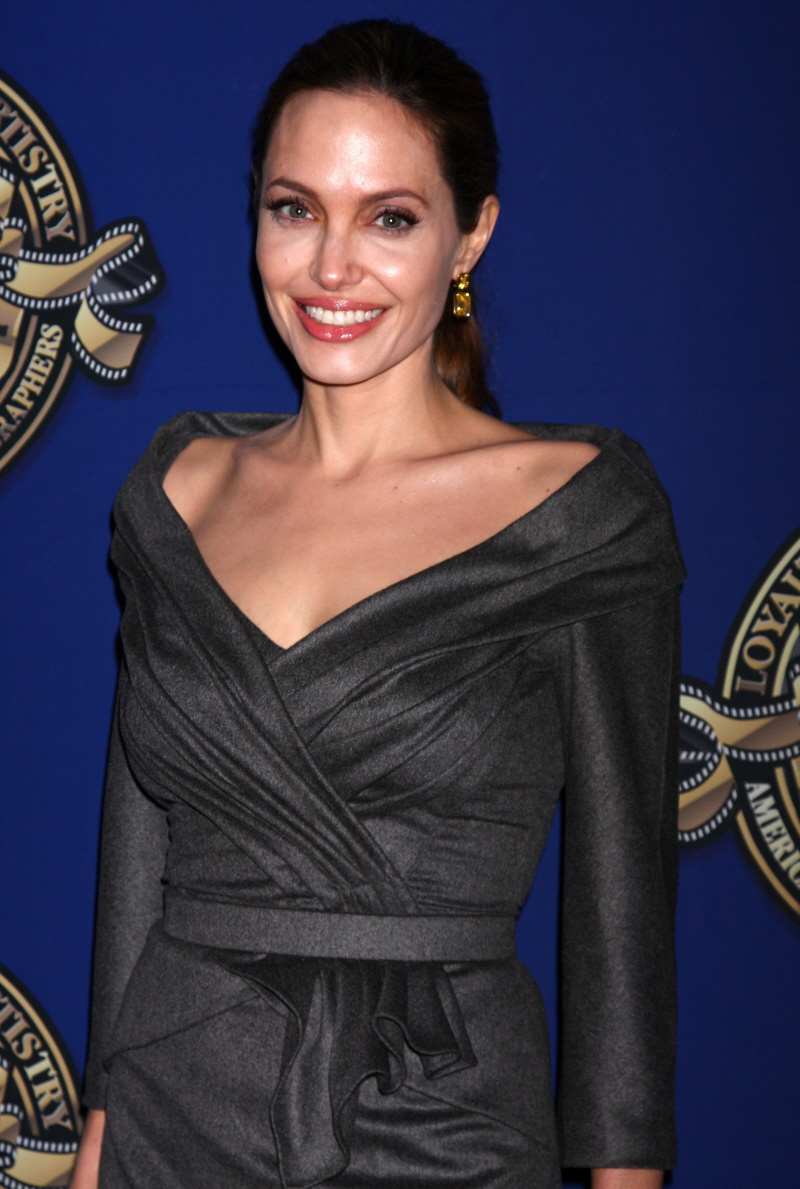 When we were looking at those photos of Empress Zahara and Shiloh Jolie-Pitt the other day, did anyone else think that Shiloh looked a lot like a little Fanning girl? She resembles both Dakota and Elle Fanning, only Shiloh inherited her mom's crazy lips. Well, this Star Magazine story reminded me of that association – according to their sources, Angelina is "ready to pass the torch to the next generation" (at the ripe old age of 37!!) and she decided to mentor her young Maleficent costar, Elle Fanning. She may have chosen Elle because Elle reminds her so much of Shiloh, I just don't know.
Angelina Jolie is ready to pass the torch to the next generation of actresses and has chosen to mentor Elle Fanning!

"They became firm friends on the set of Maleficent and Angie's decided to take Elle under the wing!" explains an on-set insider, adding that the 14-year-old is already growing under Angie's tutelage.

"In this film, Elle really comes into her own, and they're looking for another project to develop together."
[From Star Magazine, print edition]
I can't even imagine how terrifying it must have been for a 14-year-old to do scenes with or against Angelina. I'm sure Angelina was lovely – no costar has ever complained about her – but Angelina was probably in her Horns of Doom and even adults would have been like, "Wow, The Villainess Jolie has come out!" So while I think it's reasonable to assume that Angelina made a special effort to get to know her young costar, please let's not even play into this whole idea that at 37, Angelina needs to "pass the torch".
In other Angelina news, The Enquirer has a funny story about what Angie got Brad for Valentine's Day. Hint: NOT breath mints.
Hubba Hubba ANGELINA JOLIE got BRAD PITT just what every horndog hubby wants for Valentine's Day – but had to hide her X-rated gift from their kiddies.

Heavily-tattooed Angie special-ordered Hunky Valentine the naughty coffee table book "SuicideGirls: Hard Girls, Soft Light," a collection of more than 2,500 photos of young, tattooed and nude pinups.

"I actually think the book's more for Angie than Brad," said an insider.

"She fell in love with the photos and said they reminded her of her youth!"
See? Doesn't that sound more reasonable? If Angelina is going to "mentor" a young actress, it will probably be some teenage hellraiser with tattoos and a motorcycle. And does anybody else kind of want to look through that book now? I do. Of course, maybe I'm not the best judge. The other day I was idly wandering through Amazon's online vibrator collection. I think I found one. His name will be L'Fassdong.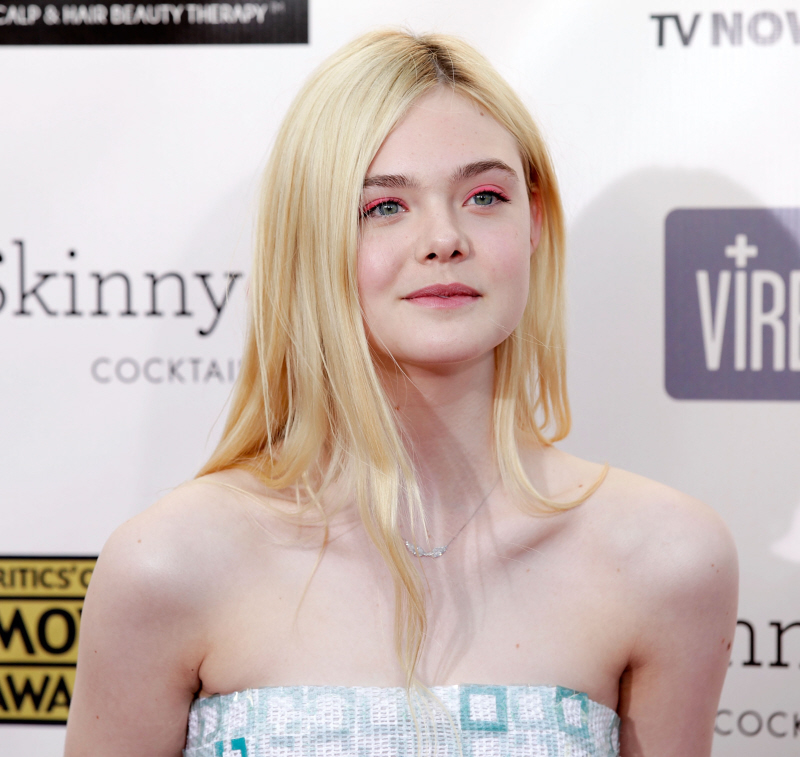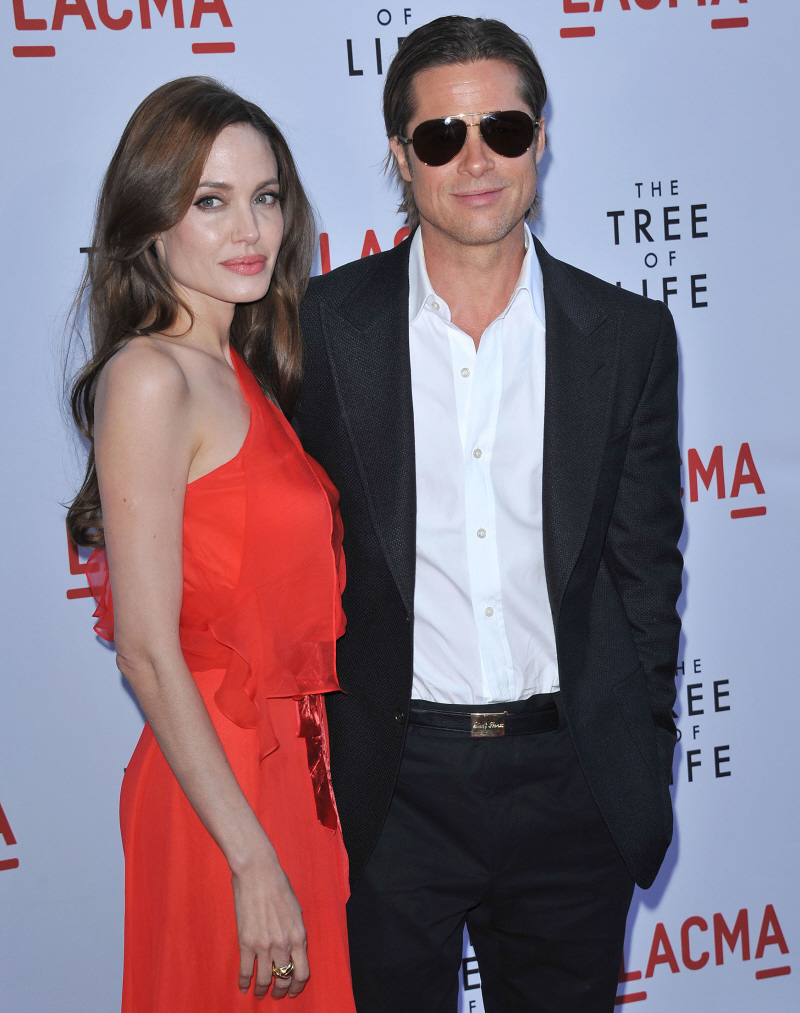 Photos courtesy of WENN.