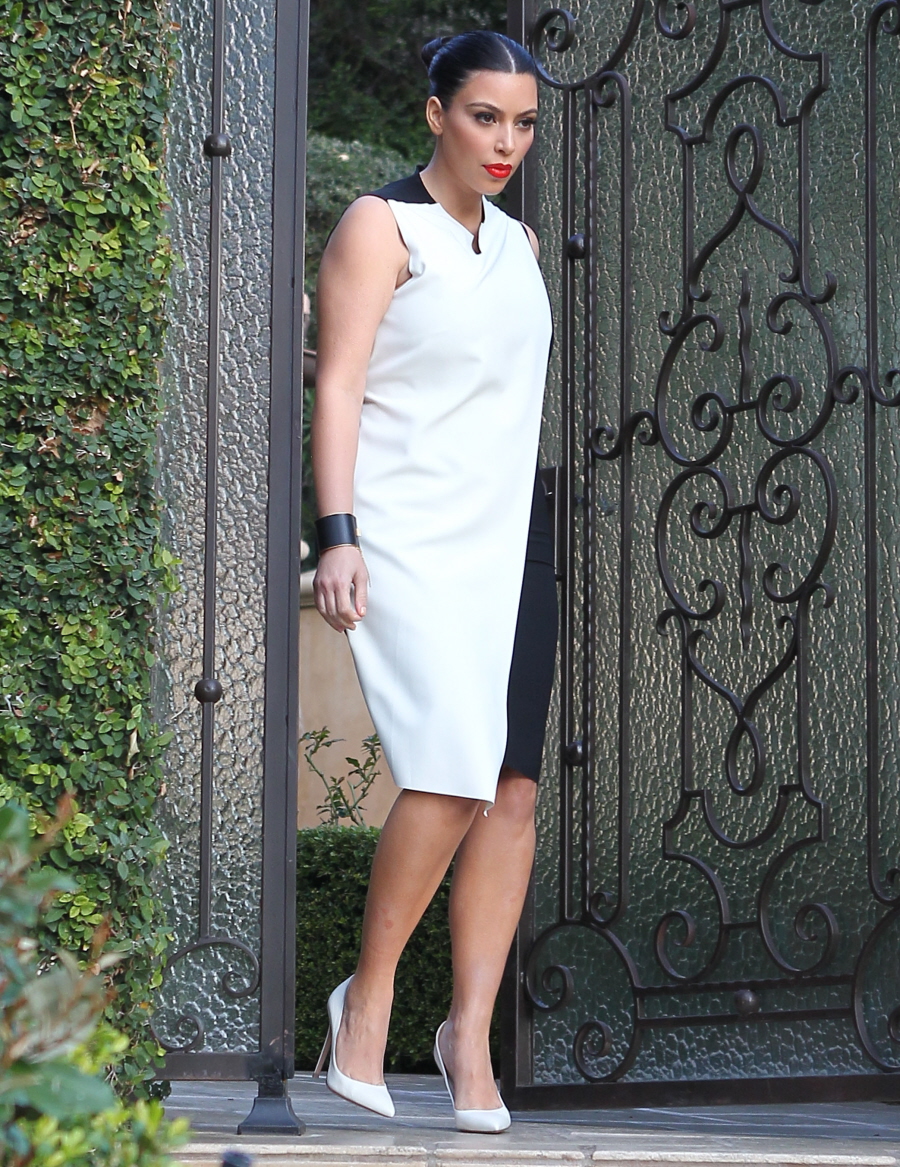 Here are some new photos of Kim Kardashian in what seems like – at long last! – a comfortable-looking maternity dress. An asymmetrical faux-A-line with no defined waist? Yes, she looks boxy, but at least I'm not worried that her fetus is being Spanx'd to the point of extreme discomfort. The hair is another conversation all on its own though – I hate this hairstyle when Jennifer Lopez does it, and I hate it when a Kardashian does it too.
Meanwhile, have you heard the rumors that Kim is going to quit Keeping Up with the Kardashians? Yeah. I was going to write about it but I saw that every site kept referencing her DuJour interview, and while Kim certainly hinted at quitting reality TV, she didn't come right out and make some direct announcement. Kim is currently filming the eighth season of KUWTK, and this is how she suggested that the ninth season would be her last: "I think there's always an evolution of, you know, what you want to do in life… It's all about finding things that really excite you and motivate you and spark you all over again. I'm realizing that no matter what, if you go into something with all these expectations and plans, once you're actually living it, it could be completely different." See? It's not explicit at all. Still, Kim heard the stories so she took to her blog to clarify:
I know that many of you have read the Dujour Magazine interview I just did. In the article, I was asked about continuing on with "Keeping Up with the Kardashians."

As everyone knows, we are extremely proud of the show and all of us are staying on through at least season 10. The show remains to be my number 1 priority and it's a big part of my life and I enjoy every moment of it.

It has given me such a rare opportunity to share more of my life with all of you and has brought my family closer to each other. I'm looking forward to the new season and beyond.

The fact is that I have many goals that I still need to reach and accomplish and I (like so many of you) don't know where my life will be in the next couple of years, but I'm looking forward to continuing this journey.
Again, nothing firm, and there are no commitments either way except that they are all contractually obligated to do the show through the tenth season. My guess is that Kris Jenner called Kim and squawked at her about her contract (which is probably signed in blood). But even though Kim has a contract (with E! and Ryan Seacrest, I guess), she does get to determine what parts of her life are filmed. Like, she's already said she doesn't want to give birth on camera and she doesn't want her baby to be on camera either. Which should give Kris a rage-stroke.
Here are more photos of Kim this week – the black outfit is Prabal Gurung (blazer) and Balenciaga leather leggings.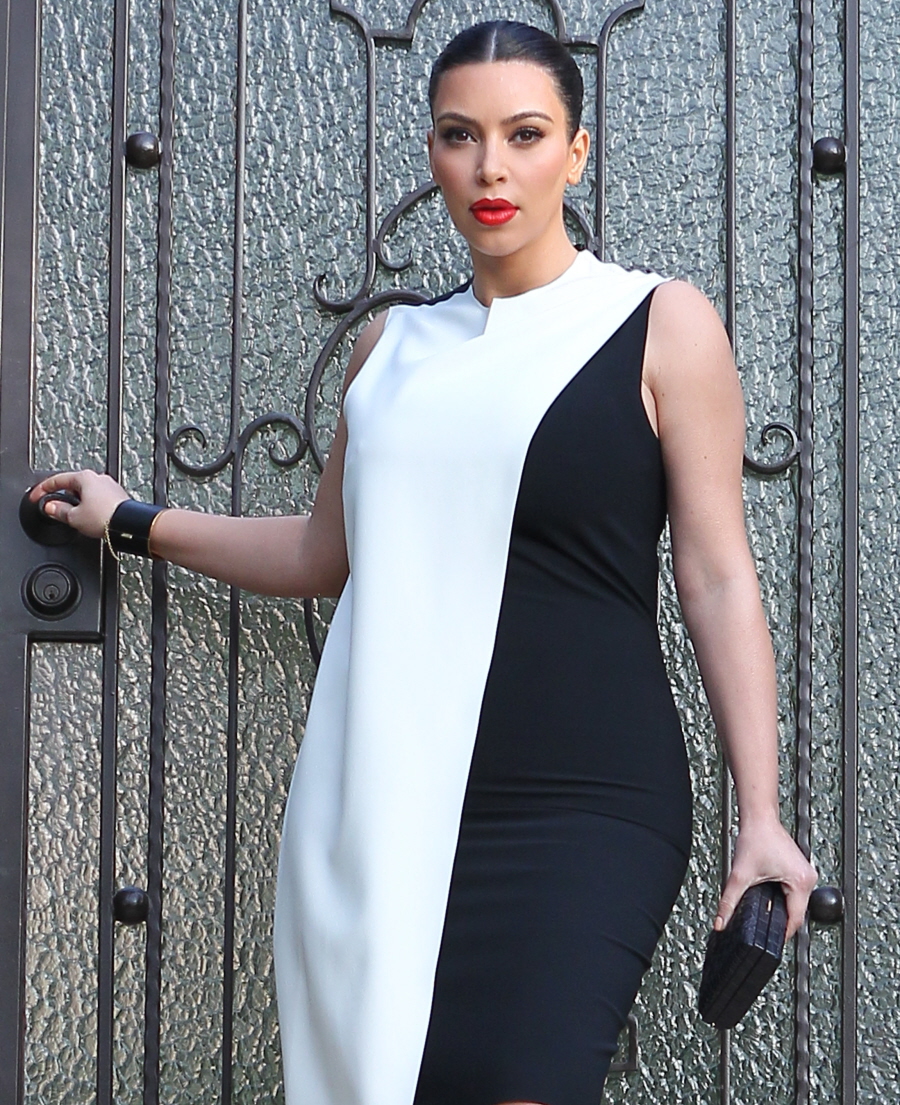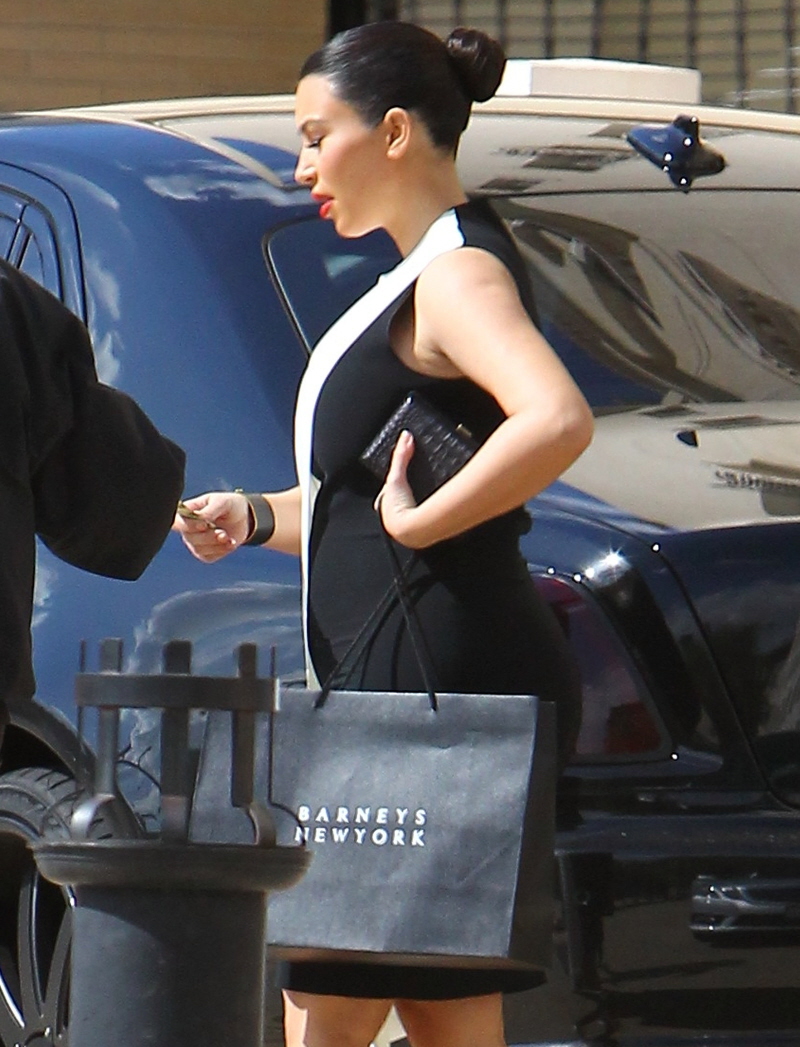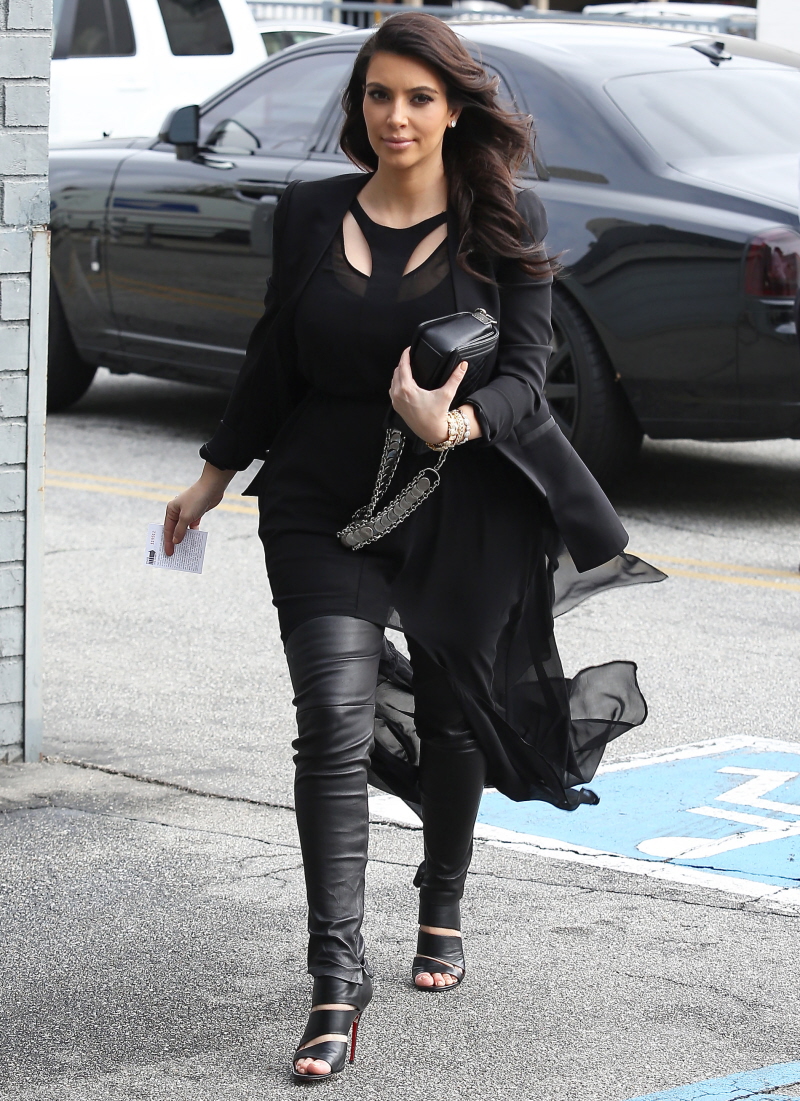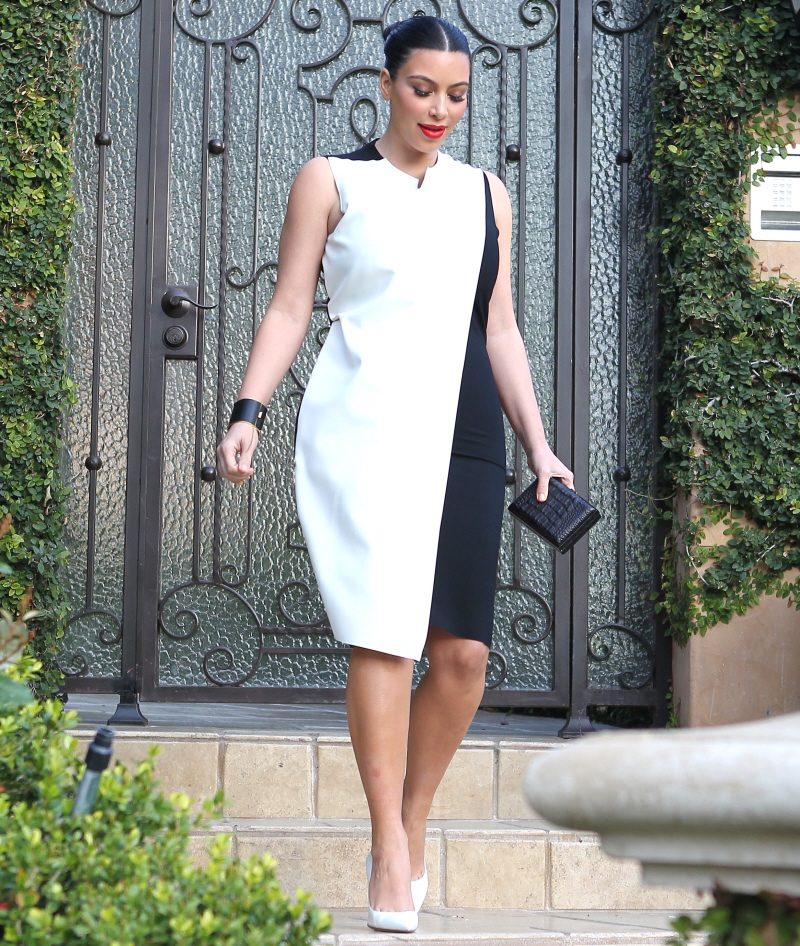 Photos courtesy of Fame/Flynet.