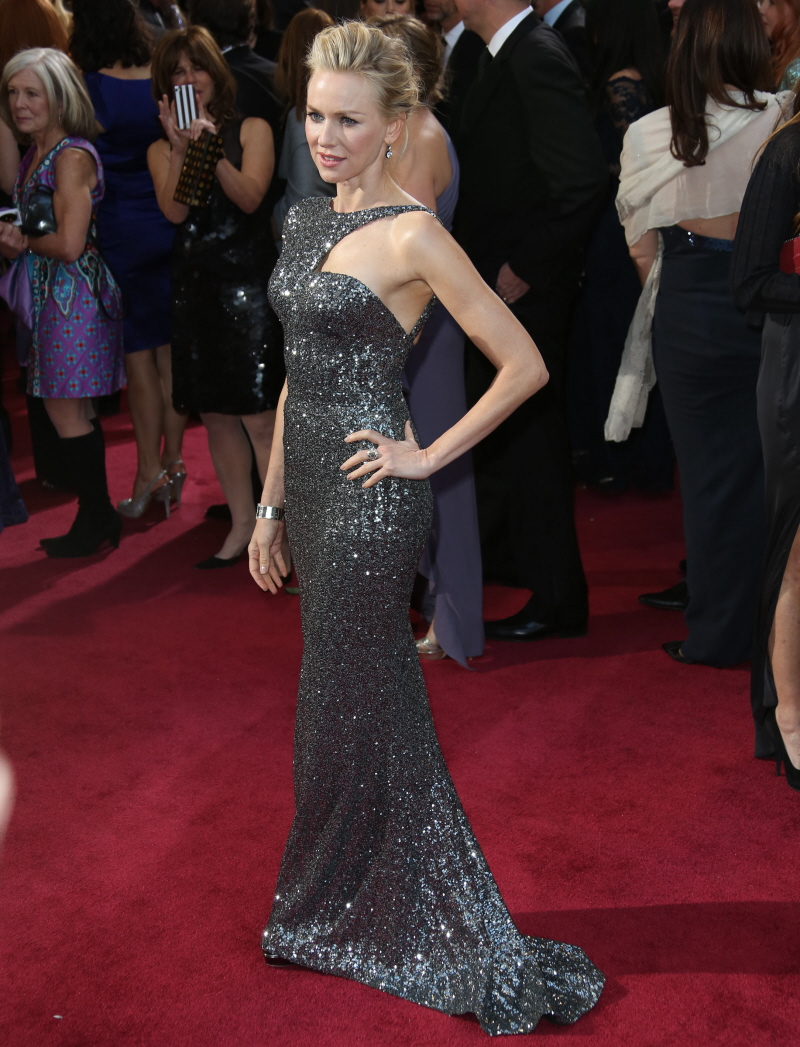 Metallics were a big trend at last night's Oscars, and I'm including some of the best examples of the darker metallics in this post. I see a lot of people loved Best Actress nominee Naomi Watts' asymmetrical Armani Prive gown, but I just wasn't into it. Her body looked beautiful, I liked her hair, jewelry and makeup and I love that she seems to be aging naturally. I also loved the color – like a pewter-blue metallic. But I just didn't love the design of the dress. It feels like the kind of gown that Cate Blanchett – and ONLY La Blanchett – could really rock. On Naomi, it just seemed… "off". I would have liked it better (on her) if it had a symmetrical design on top.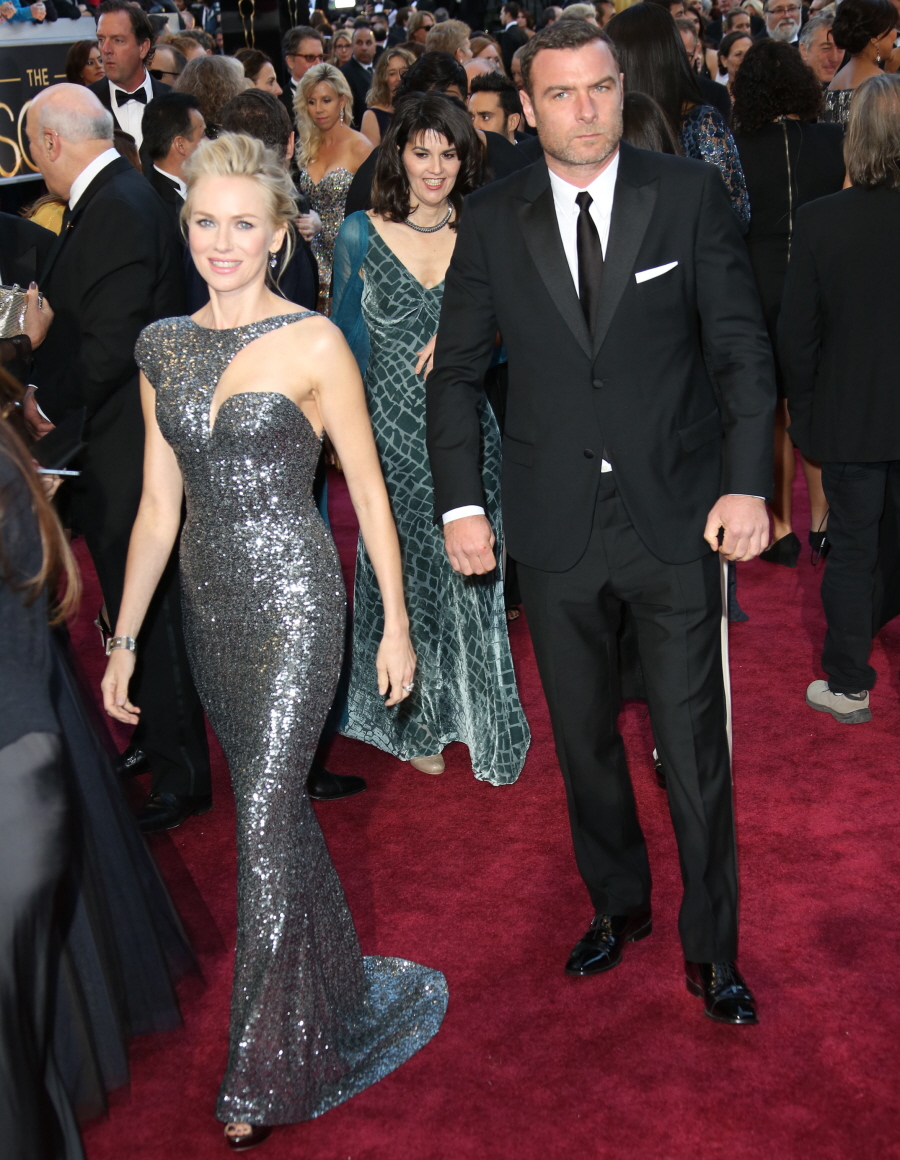 Nicole Kidman wore L'Wren Scott, a designer which Nicole has been wearing a lot of lately. I'll admit it – I really liked this gown when I saw it in motion on the red carpet, but the still photos are leaving me cold. The gold swirls at the bottom are amazing, but now that I'm really looking at it… the gown is too small. Nicole stuffed her bolt-ons into it. And while I love that Nicole seemed "looser" on the red carpet, her hair was WAY too loose. She had some of the worst hair on the red carpet (along with Aniston).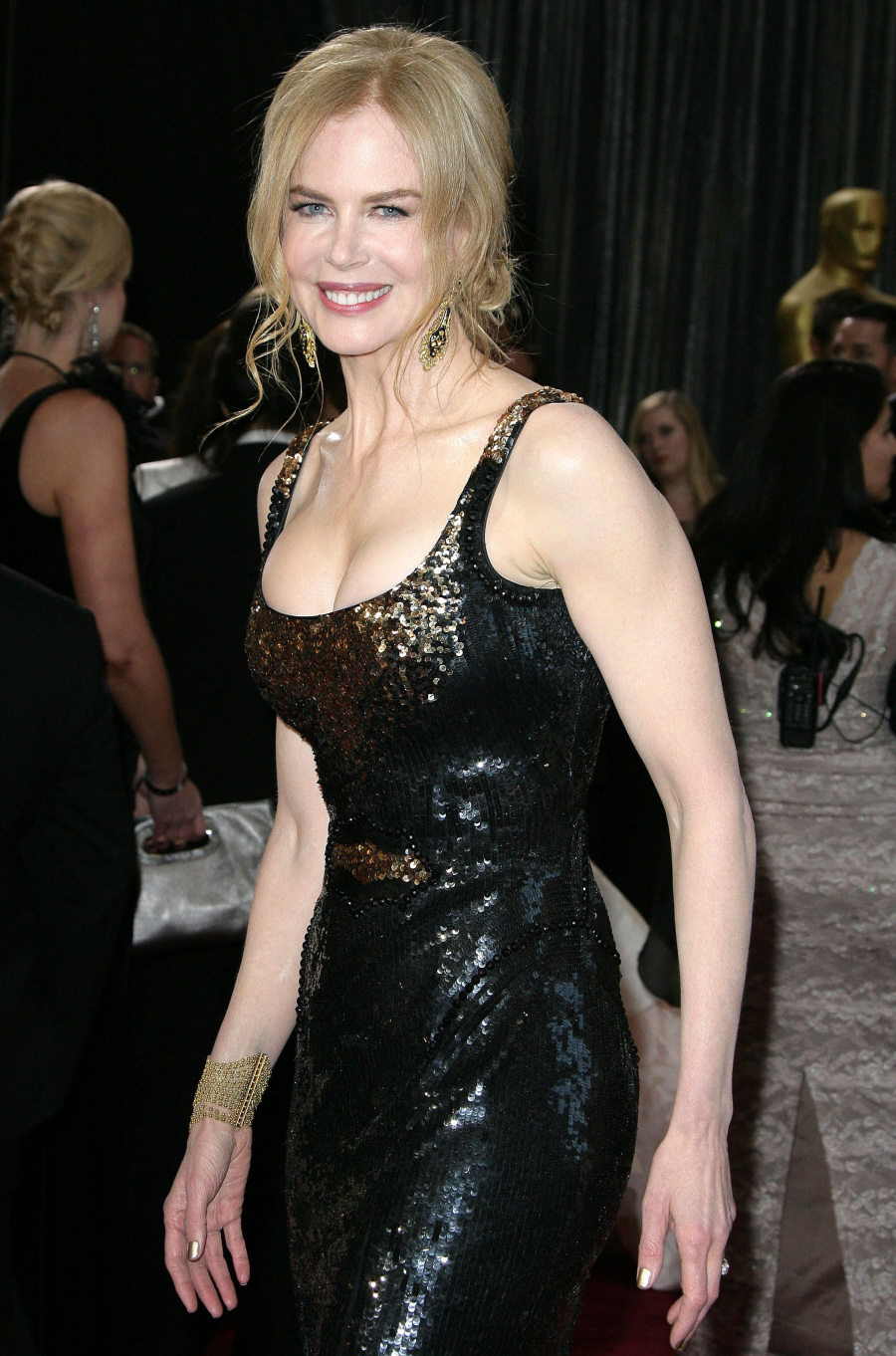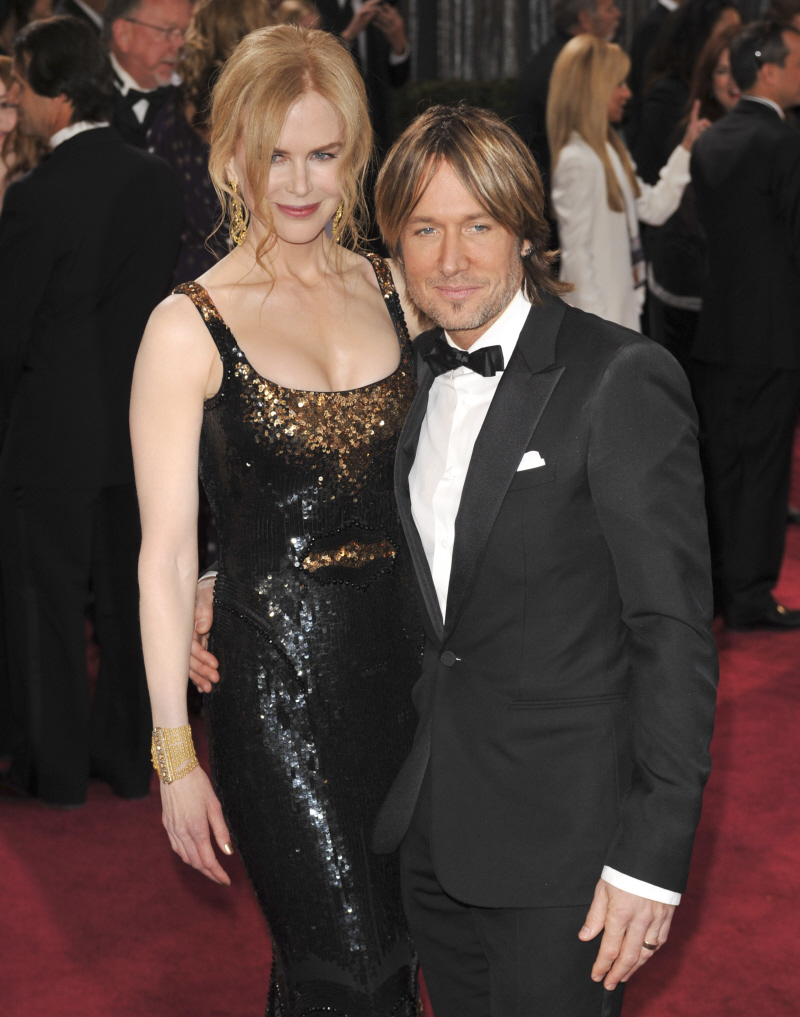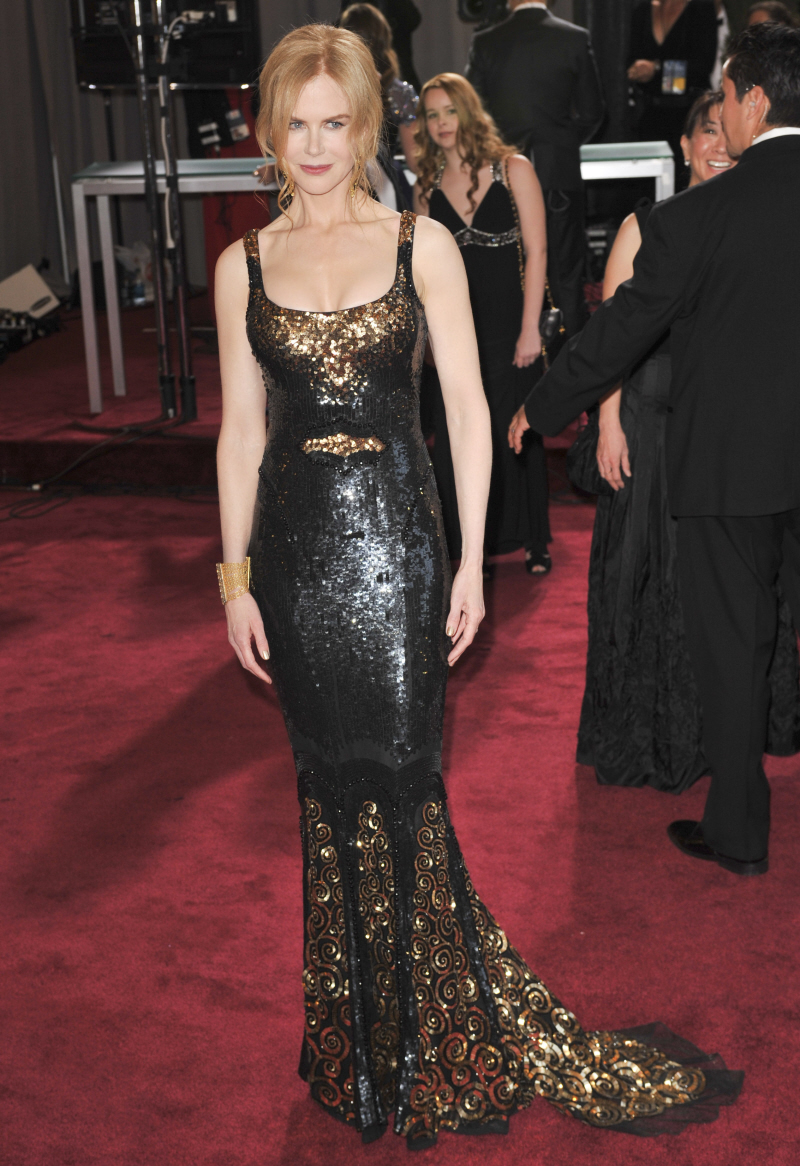 And here's poor Stacy Keibler in Naeem Khan, with her Oscar date George Clooney. They did not rule over the red carpet or the ceremony, which was nice. It was like George was making the effort to not overshadow Ben Affleck. I didn't really get Stacy's whole "flapper" styling though. Did the dress really call for it? Not really. So, while I kind of liked the dress, I thought the styling ruined it. PS… Does anyone else think she looks like Giuliana Rancic?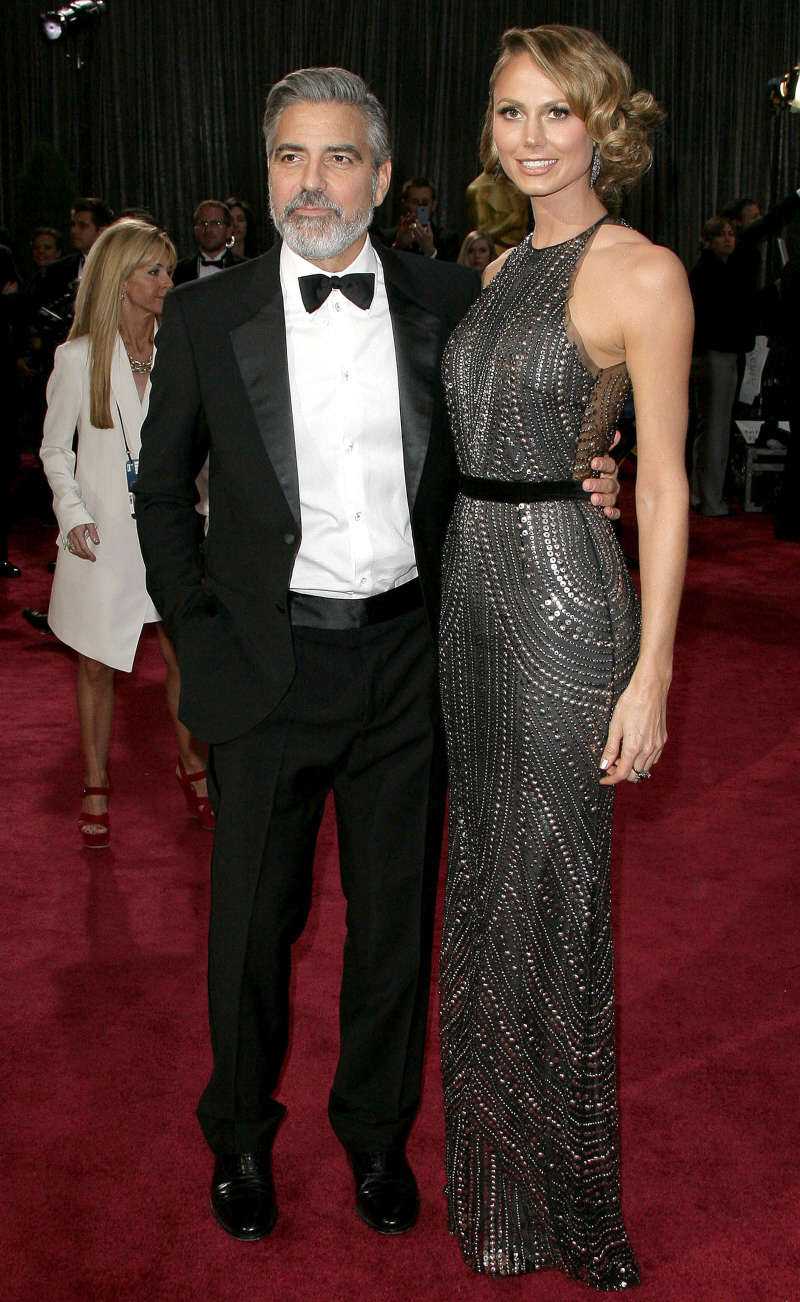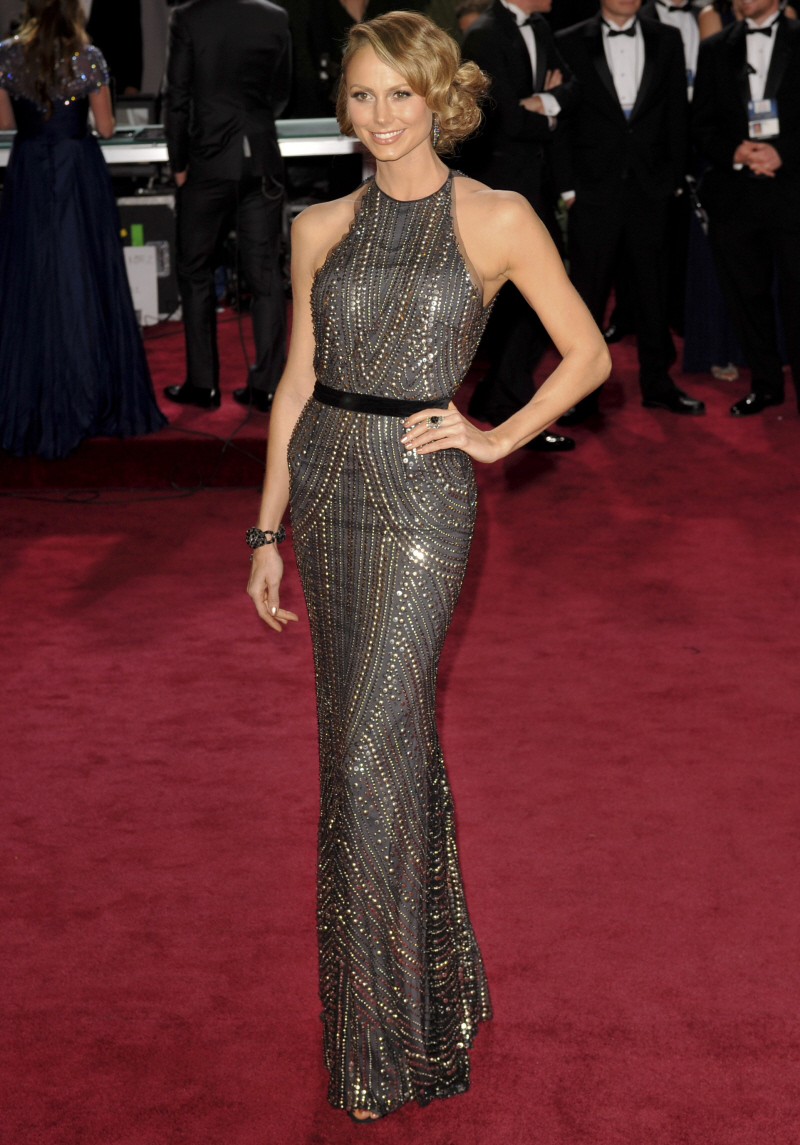 Photos courtesy of Fame/Flynet and WENN.