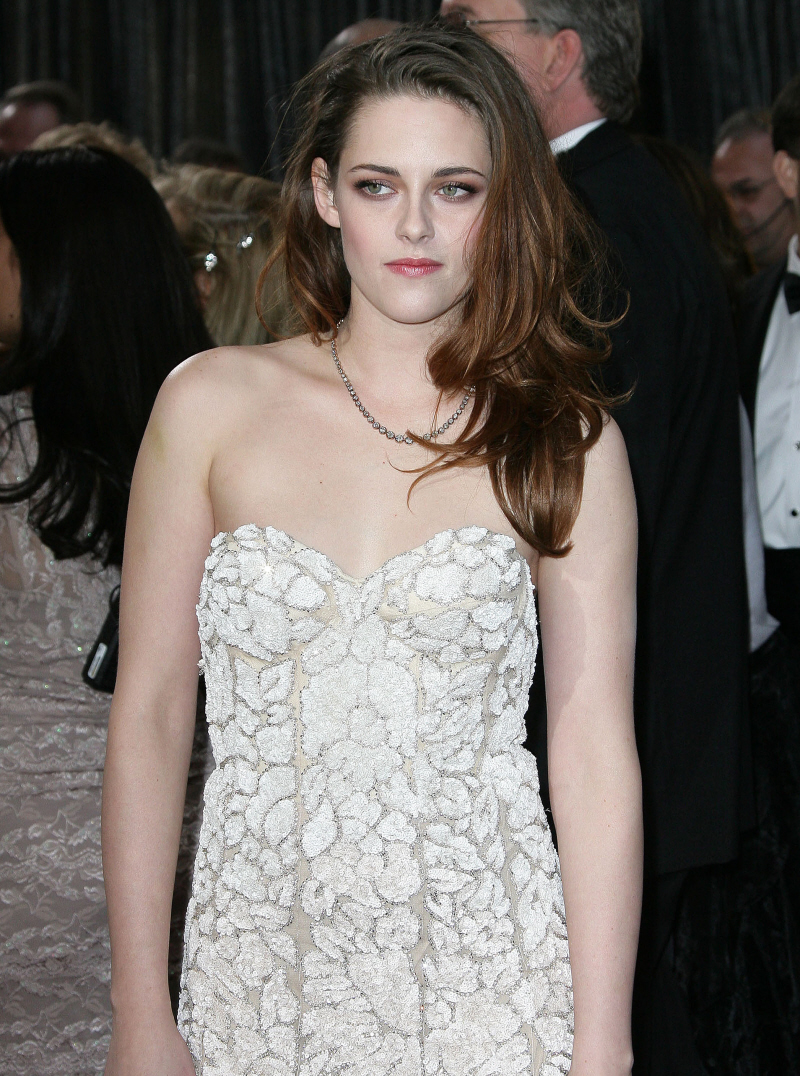 For the past year, the tabloids have been trying to make a girl-fight between Jennifer Lawrence and Kristen Stewart happen. They're the same age, they audition for the same parts, they've made cryptic comments in the press, seemingly about each other. The tabloid narrative is this: K-Stew was the big cheese for years, and now Hollywood has a new bright young thing who isn't so grumpy and lip-bite-y, and Kristen is totally jealous now that everyone is like "Wow, we like Jennifer so much better." But… does that narrative have any bearing on real life? Jennifer and Kristen allegedly hung out together in Toronto last year, and they seem to like each other – in a "professional friends" sort of way. And now this suspicious piece from Us Weekly:
Bella is Katniss' biggest fan. When Jennifer Lawrence won the Best Actress Oscar (for Silver Linings Playbook) on Sunday, Feb. 24, an eyewitness inside L.A.'s Dolby Theatre tells Us Weekly that no one was more excited for her than Kristen Stewart.

"When they announced Jen's name, Kristen was so happy and cheering for her!" an audience member tells Us. "She was going crazy in her seat."

Indeed, a mutual pal of the Twilight and Hunger Games stars, both 22, tells Us they're "very friendly."

"They've hung out a bunch and text," the friend adds. "They're funny together."

In addition to being stars of big movie franchises, the two share another thing in common: they're both accident prone. Earlier in the evening, Lawrence saw Stewart using crutches and was photographed helping her on the red carpet. Later that night, the Oscar winner suffered her own mishap when she took a tumble — as a billion TV watchers looked on! — while ascending the stage to accept her award.

Back in November 2012, Stewart raved about hanging out with Lawrence and Harry Potter actress Emma Watson.

"She's so cool," Stewart told MTV News of Lawrence. "I was a lot younger than her when I first sort of entered this world of franchise land, and I don't know, I guess we sort of both went, 'Wow, this is so weird.' We were actually sat in a corner with Emma Watson as well, the three of us. We were like, 'Wow, this is strange. This is really cool.'"

"I think people assume that actresses don't want to [be friends]," she added. "It was kind of a great feeling, to be honest. I was like, 'This is kind of just awesome.'"
I think it's perfectly possible that Kristen is genuinely happy for Jennifer AND Kristen is jealous of Jennifer's success. People aren't robots – they can feel a mix of emotions, and I'm just saying, if I was in Kristen's shoes, I would be jealous too. I like that she's not making it into a thing publicly though. Hopefully the Twihards and Kristen-loonies will go easy on Jennifer now that they know Kristen has given J-Law her blessing.
Here are some photos of newly-brunette Jennifer just after the Oscars: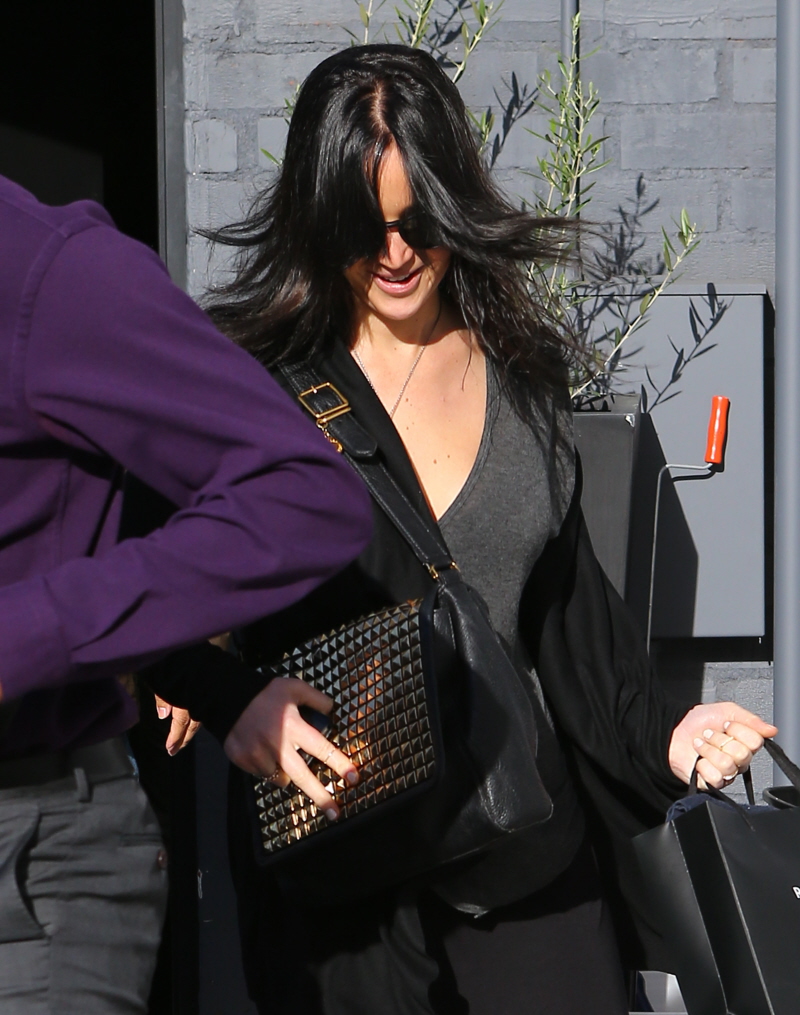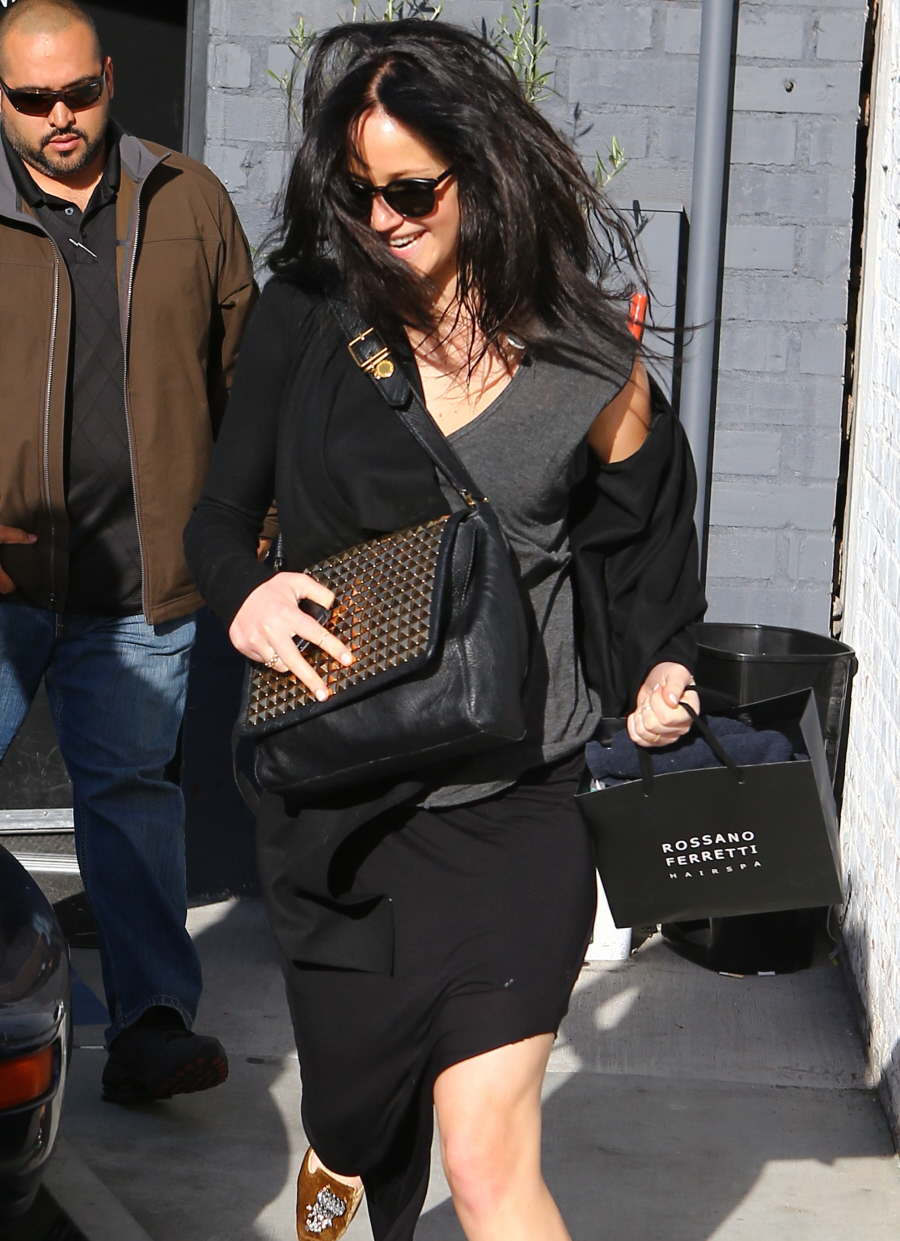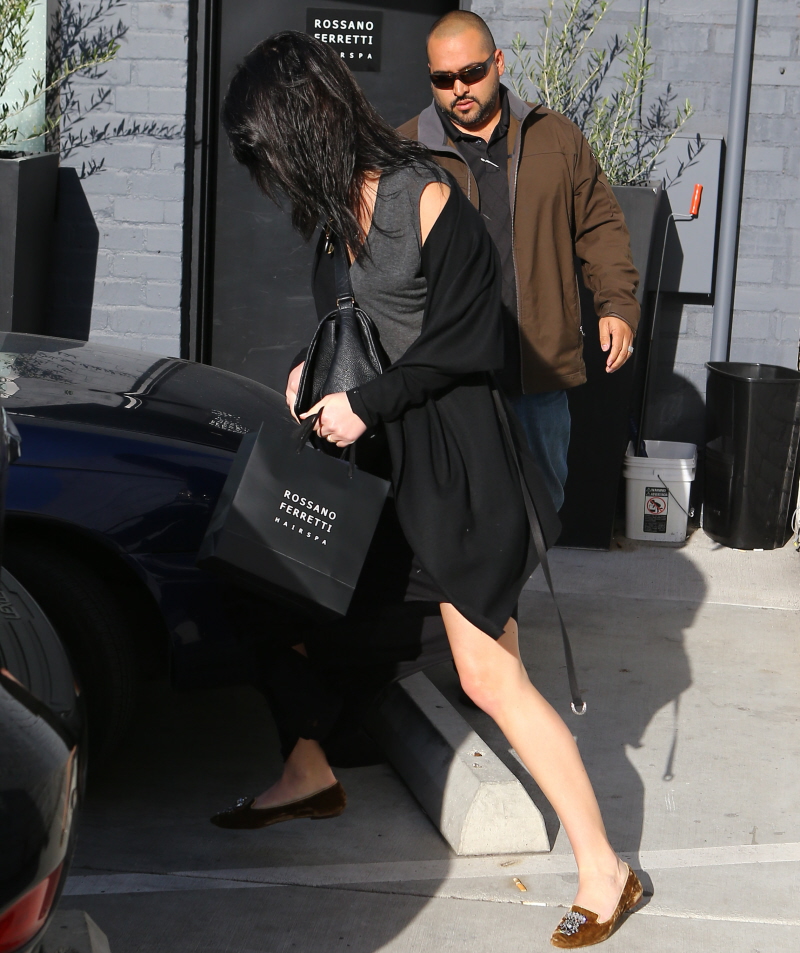 Photos courtesy of WENN, Fame/Flynet.