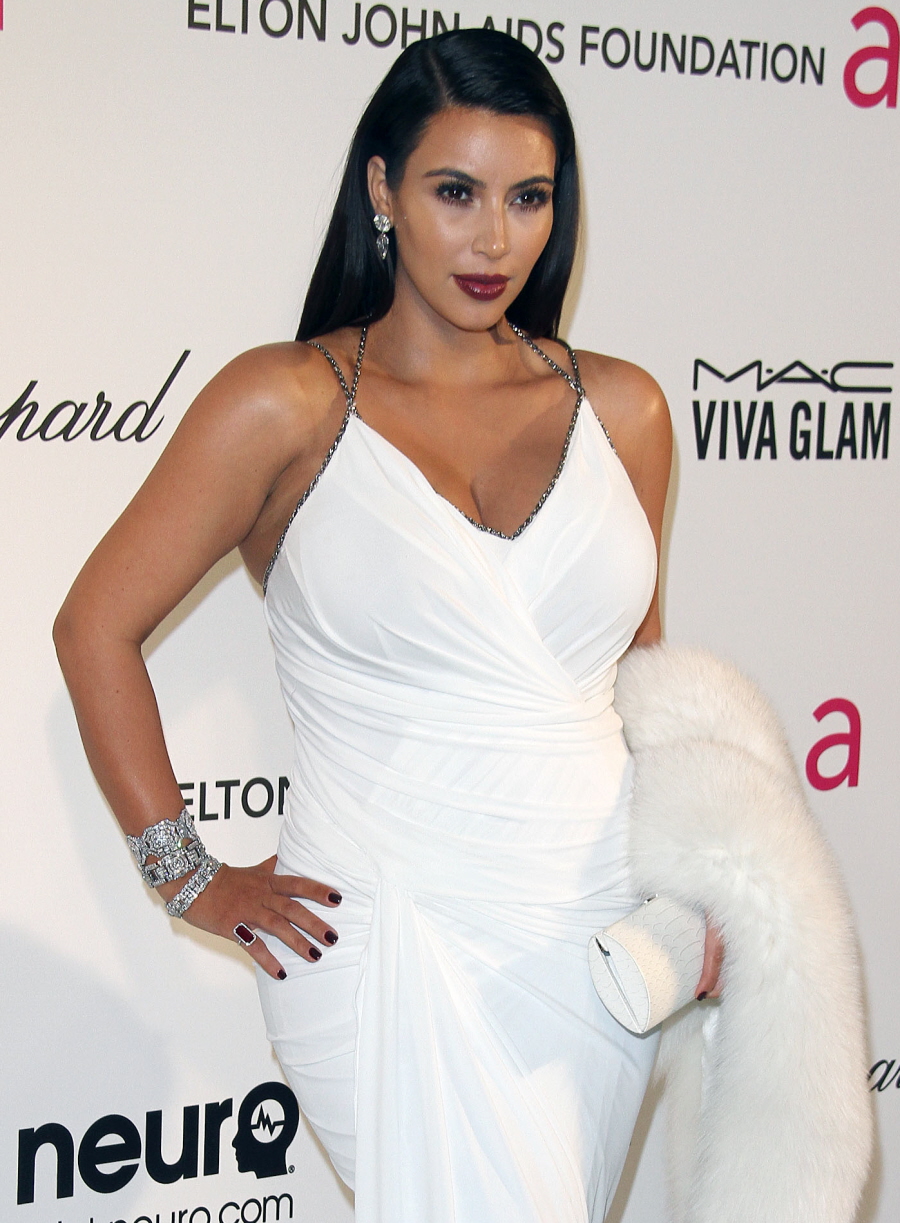 I've been accused of being pro-Kardashian before, but really… I just consider it "being a human being". Having a normal amount of empathy for another person. Yes, Kim is a dumb, vapid famewhore and there's no reason for her to be everywhere, but still… I'm starting to feel bad about laughing at her pregnancy weight gain. Kim is only about five months along and her body is already full-on Jessica Simpson. That's how we should think of it too – Jessica and Kim are built similarly, and no matter what, they are always going to "carry large". Well, Kim is now admitting as much in her new Cosmo interview (we had excerpts a few days ago too):
Kim Kardashian has already added a whole lot of swerve to her attention-grabbing curves, just halfway into her pregnancy – and she expects to get huge! The 32-year-old reality star, who is pregnant with her first child with Kanye West and expecting a baby girl in July, admits that she is going to be a large pregnant woman in the April 2013 issue of Cosmopolitan – and RadarOnline.com has the details.

"I feel good. Nothing's slowed me down," Kim says about her pregnancy so far, adding happily that when it comes to packing on the pregnancy pounds, that she expects "I'll definitely be up there."

Kim, who conceived the "happy surprise" baby in October during her birthday trip to Italy with West and is still married to NBA star Kris Humphries, believes that the timing of her pregnancy couldn't be better.

"I've always said that I wanted kids, but I don't think I ever would have been ready until now."

One thing Kim isn't looking forward to when it comes to the final months of her pregnancy, is giving up her beloved sky-high heels.

"I'm trying to prep myself for when I'm extremely pregnant, so I wore a wedge sneaker," she explains. "I didn't feel it; I'm not gonna lie. I can't. But I'm trying."
Jessica Simpson also refused to give up her high heels during her first pregnancy – until the very final months, when she finally gave in to flats. Beyonce wore heels throughout her pregnancy too (cough). So… on that, Kim is not alone. As for Kim's admission that she's "definitely [going to] be up there," it's going to get interesting. Especially because we can do side-by-side comparisons of Jessica Simpson and Duchess Kate, both of whom are due around the same time as Kim.
Also: Hollywood Life's sources claim that Kim has made up her mind to definitely give birth in LA. As was reported over the weekend, Kim is apparently expecting a baby girl.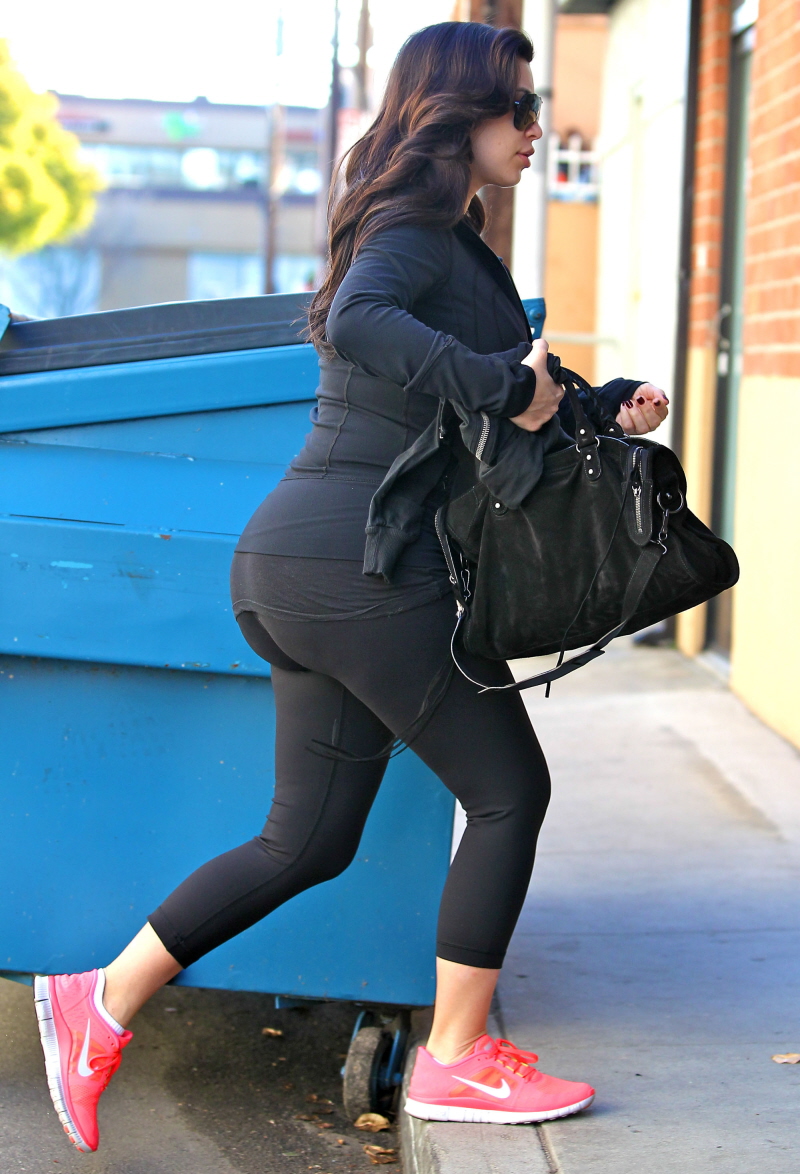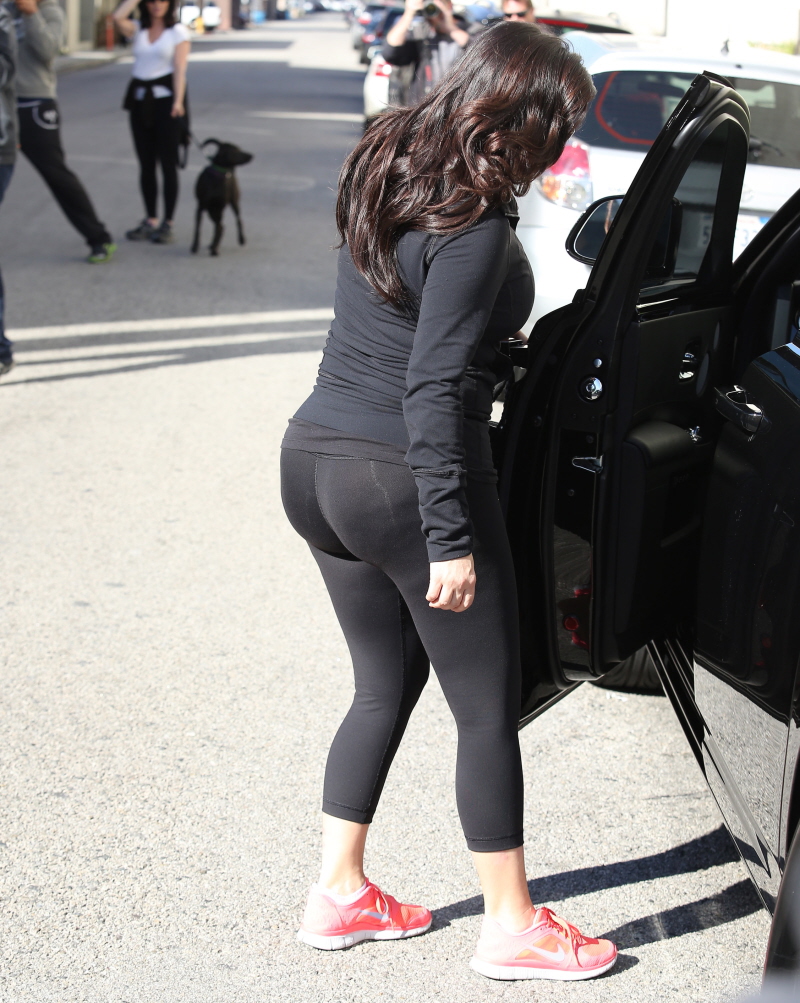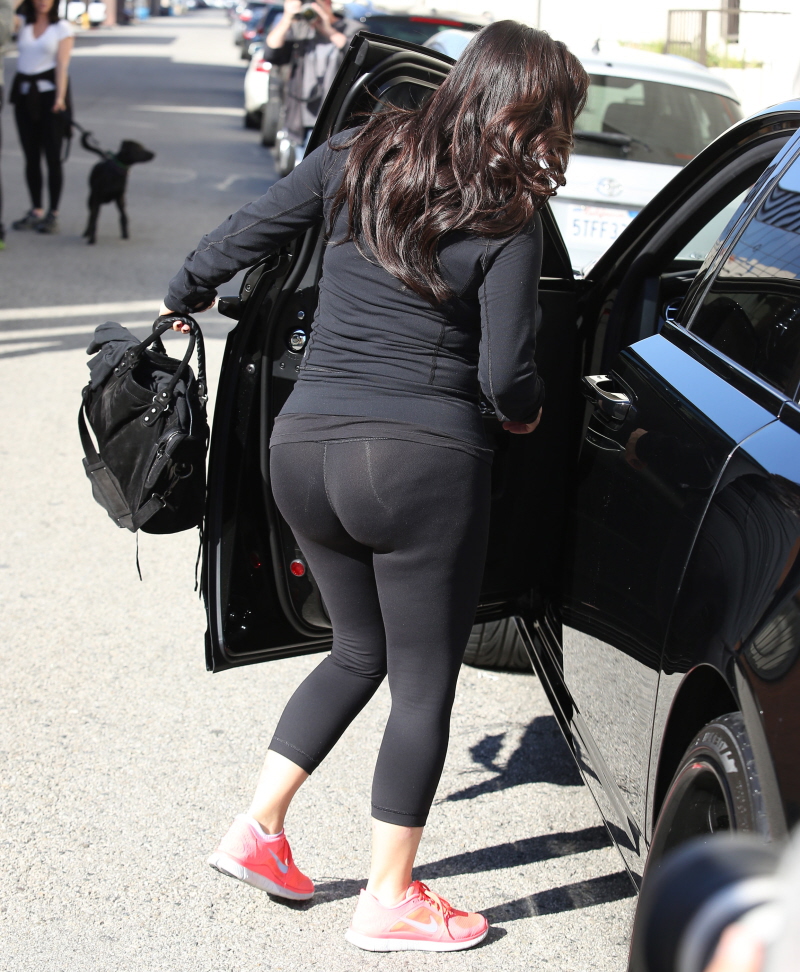 Photos courtesy of Fame/Flynet.