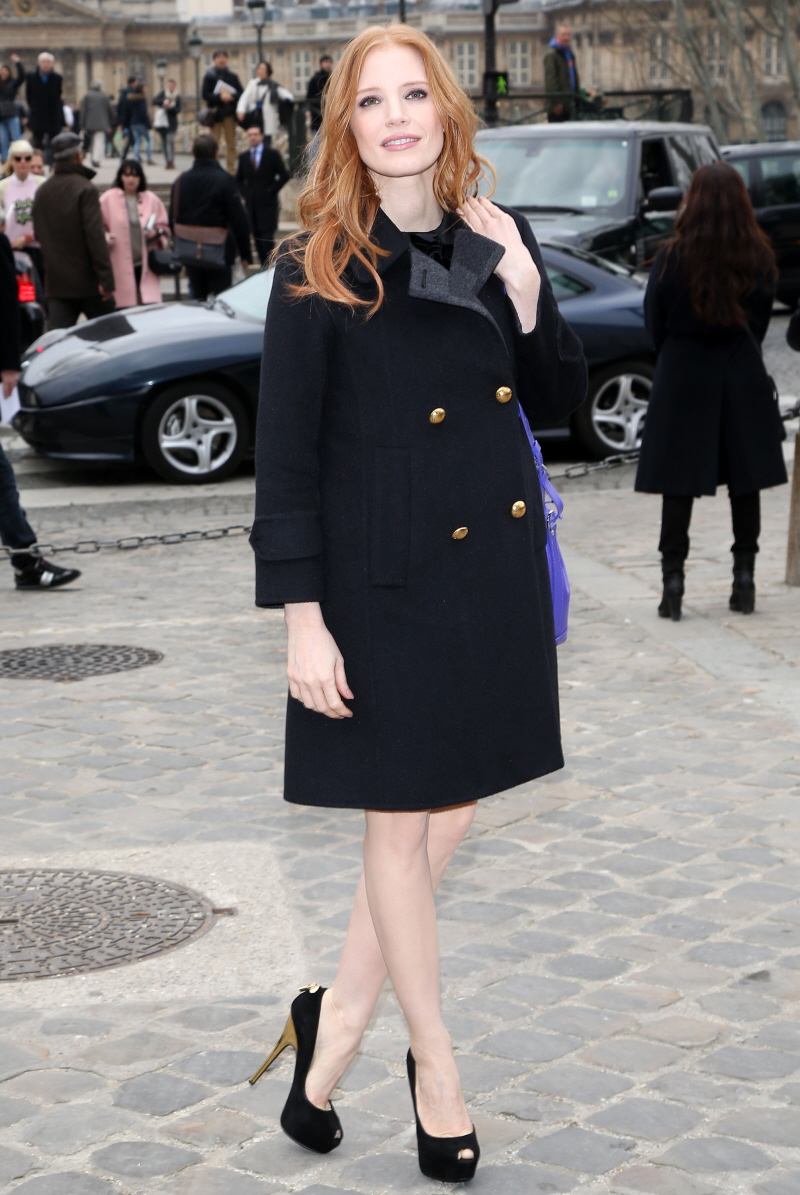 Jessica Chastain has been camped out in Paris all week for Fashion Week. When did she become the It Fashion Girl? That's very interesting, isn't it? I'm including photos of Jessica from the Louis Vuitton show, the Chanel show, at the Carine Roitfeld party and outside of the Meurice Hotel (where I assume she's staying). Jessica must have gotten invites to ALL of the Paris fashion shows, which is something that usually happens to only Salma Hayek (and even then, Salma is married to the boss). I think her best look is the black-and-white Chanel look. She just looks comfortable and professional there, I like it.
In other news, the ubiquitous Chastain is rumored to be "the first choice" to play Jane in a live-action version of Tarzan. You know who is probably going to play Tarzan, right? Alexander Skarsgard!! Can you see Chastain as the Victorian lady Jane to Skarsgard's rugged beast of a Tarzan? Hmm…
Jessica Chastain, Queen of the Jungle? The overworked actress and recent Oscar nominee is said to be the first choice to play Jane in a new version of "Tarzan," reports The Post's Richard Johnson.

Alexander Skarsgard is reportedly in the running to play the title character in the Warner Bros. reboot. In this story, the jungle boy is fully assimilated to life in London when Queen Victoria asks him to investigate troubles in the Congo.

Samuel L. Jackson is rumored to play an ex-mercenary who helps Tarzan save the Congo from a vicious warlord. David Yates, who helmed four "Harry Potter" movies, will direct.
Chastain, Skarsgard AND Jackson? Damn. I would watch that. I forget… in the original Tarzan story, does Jane bang Tarzan? I know there's a lot of sexual tension between the characters, but I forget if they were doing lustful things amongst the jungle and Victorian England. Let me look it up… in the original stories, Tarzan and Jane do get married (but that's in the sequel book). So, chances are pretty good that if this casting goes down, we'll see Alex and Jessica get hot and heavy. *takes a shot of tequila, rips off blouse* Let's do this. I'm down with this pairing. I think Jessica and Alex would be hot together.
Also: Jessica stepped out with her boyfriend Gian Luca Passi yesterday. My reading of their body language? They have one major thing in common: they're both in love with Gian!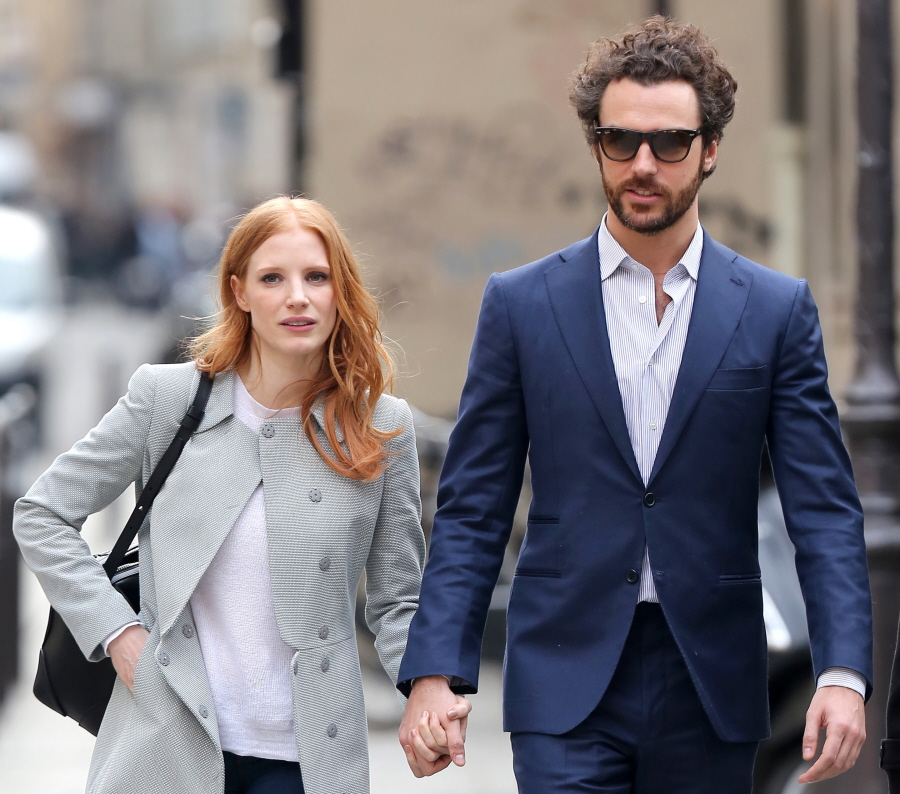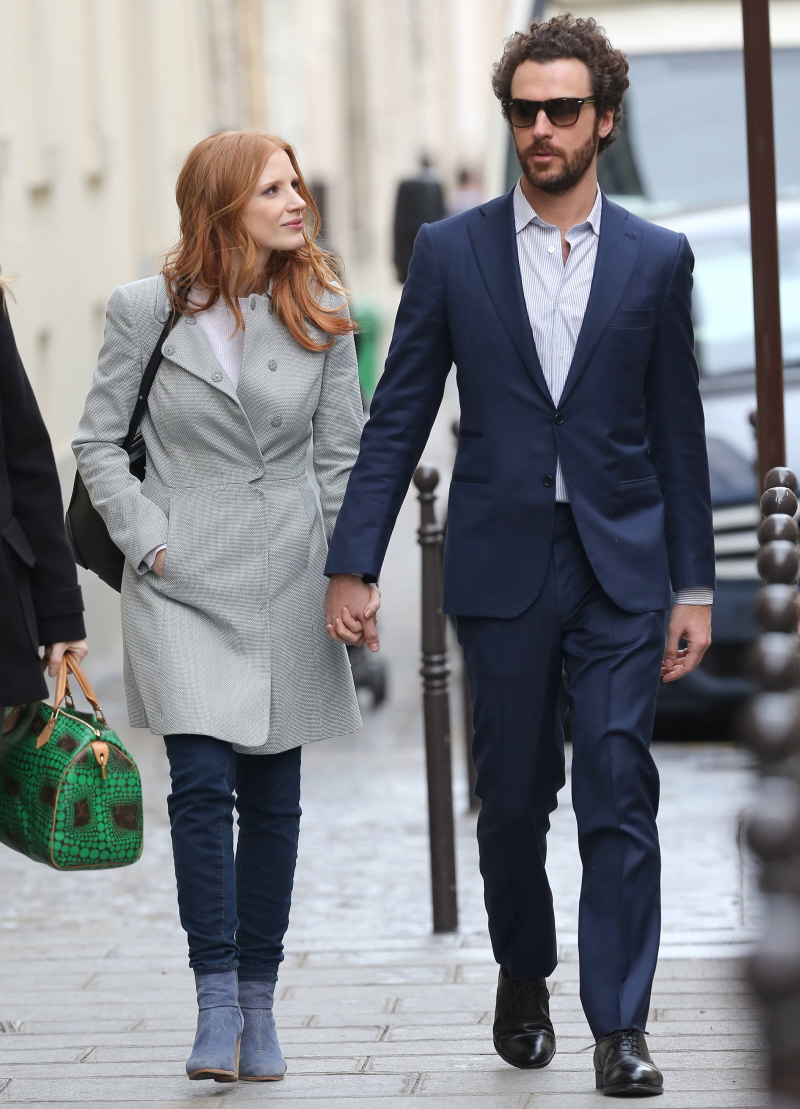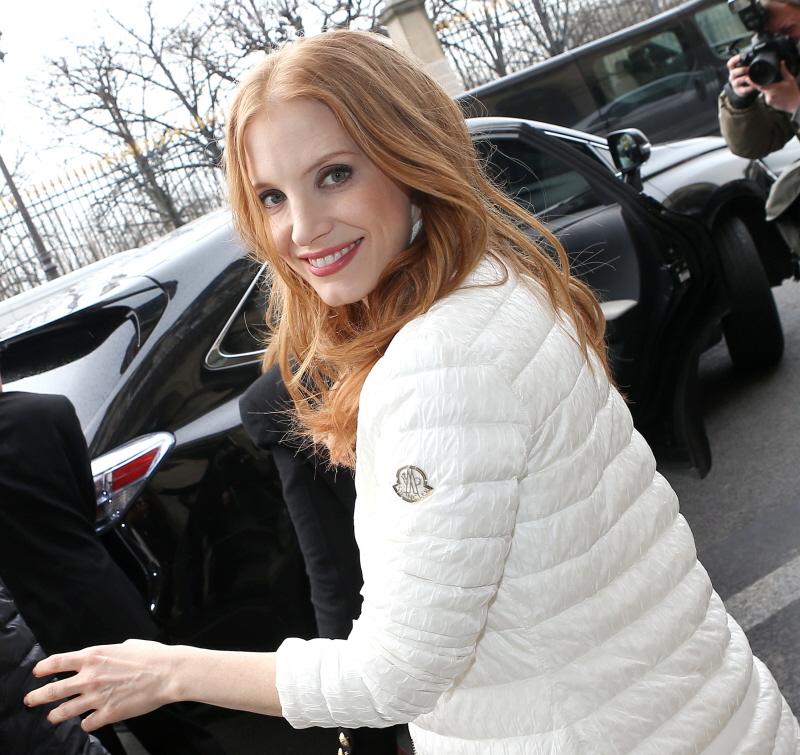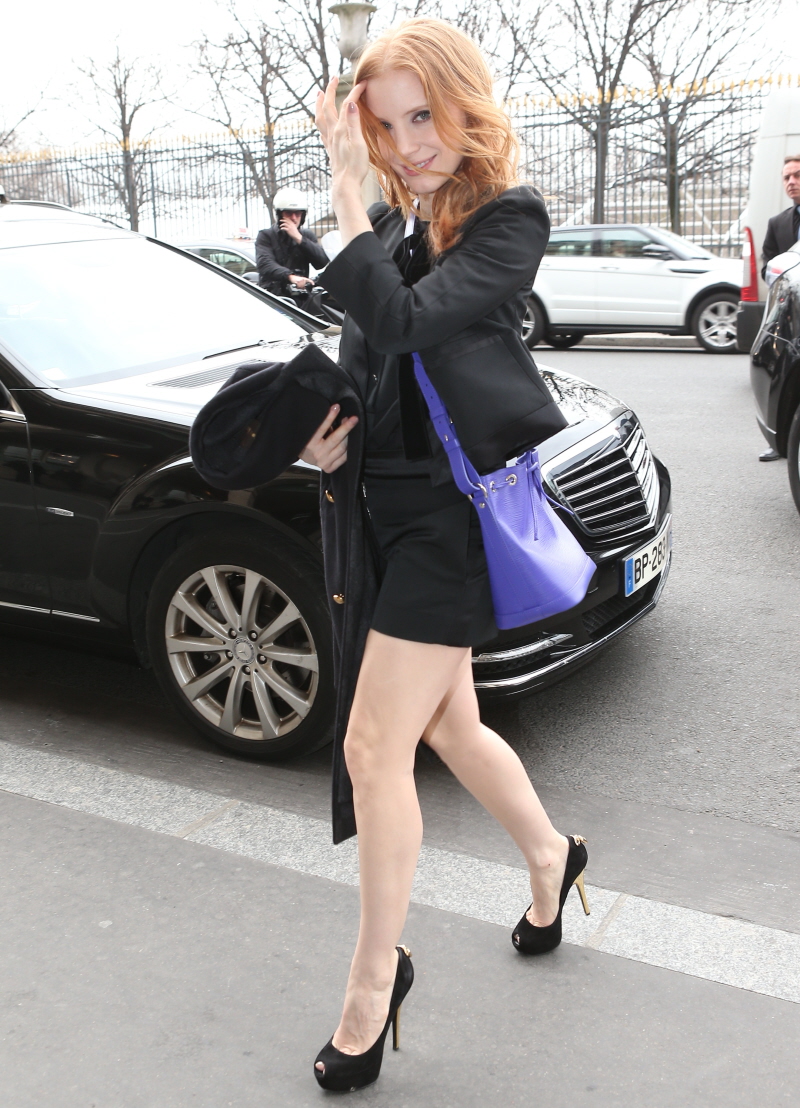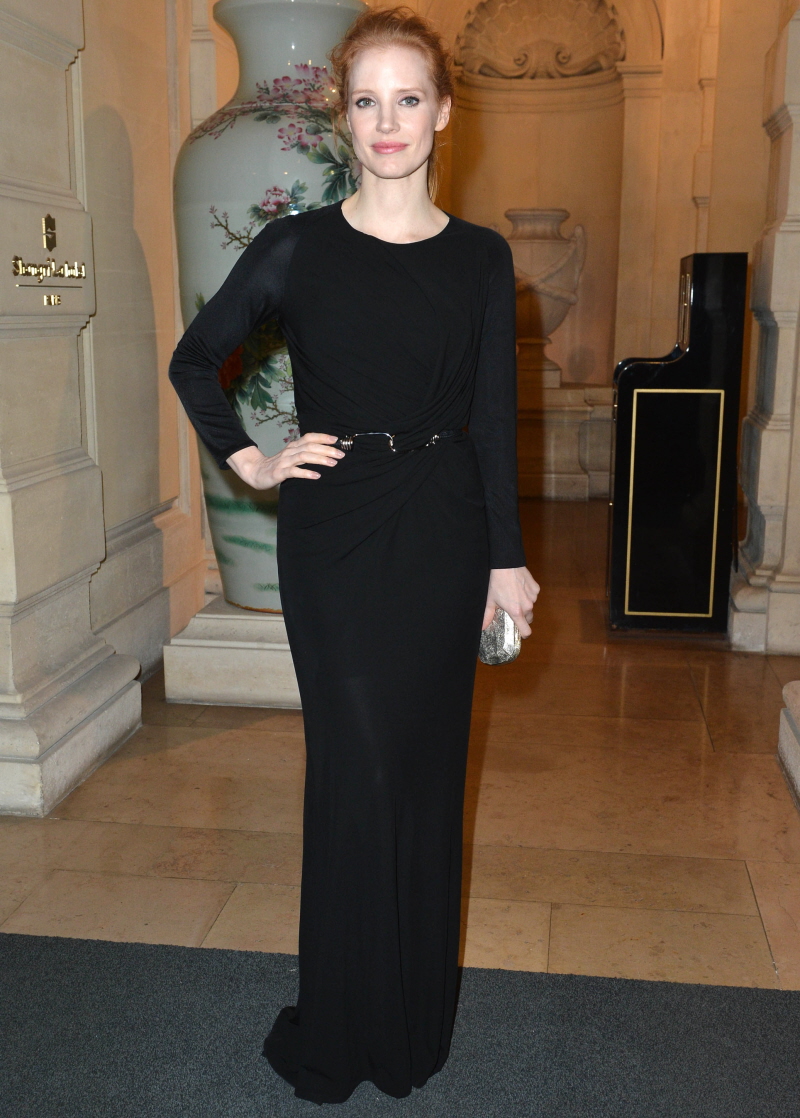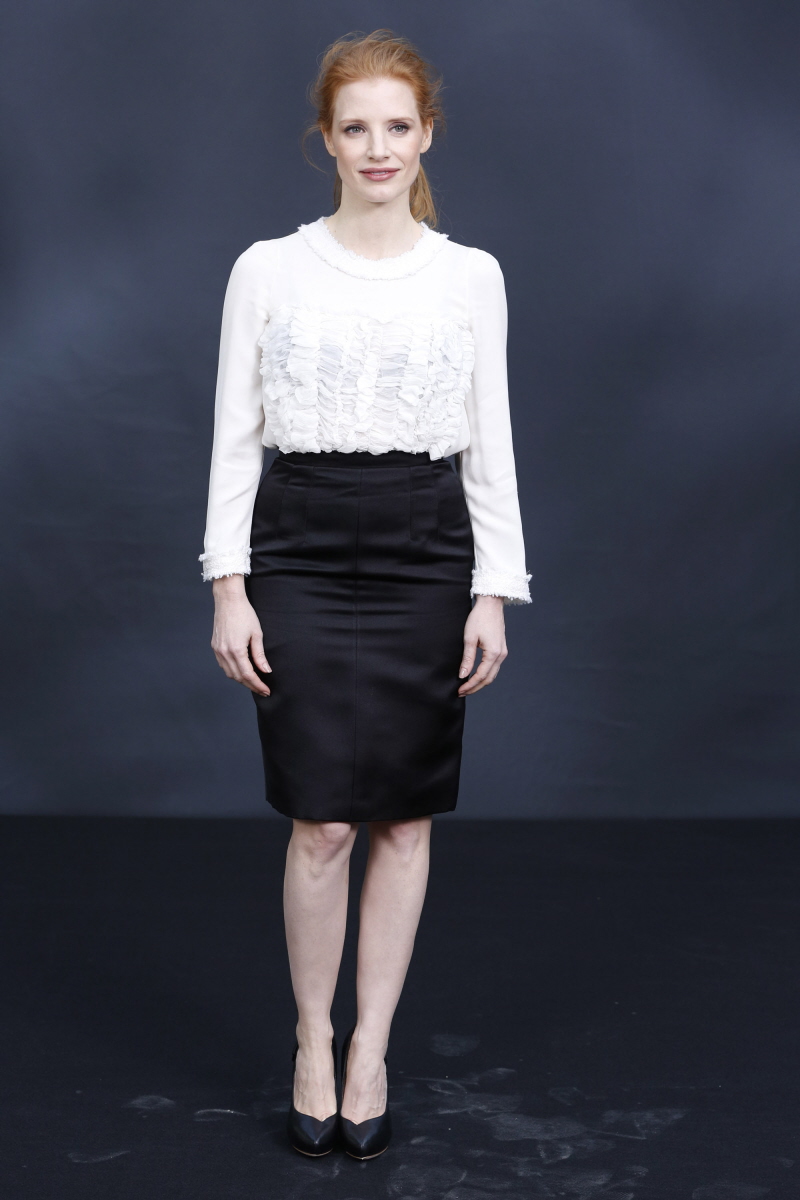 Photos courtesy of Fame/Flynet.