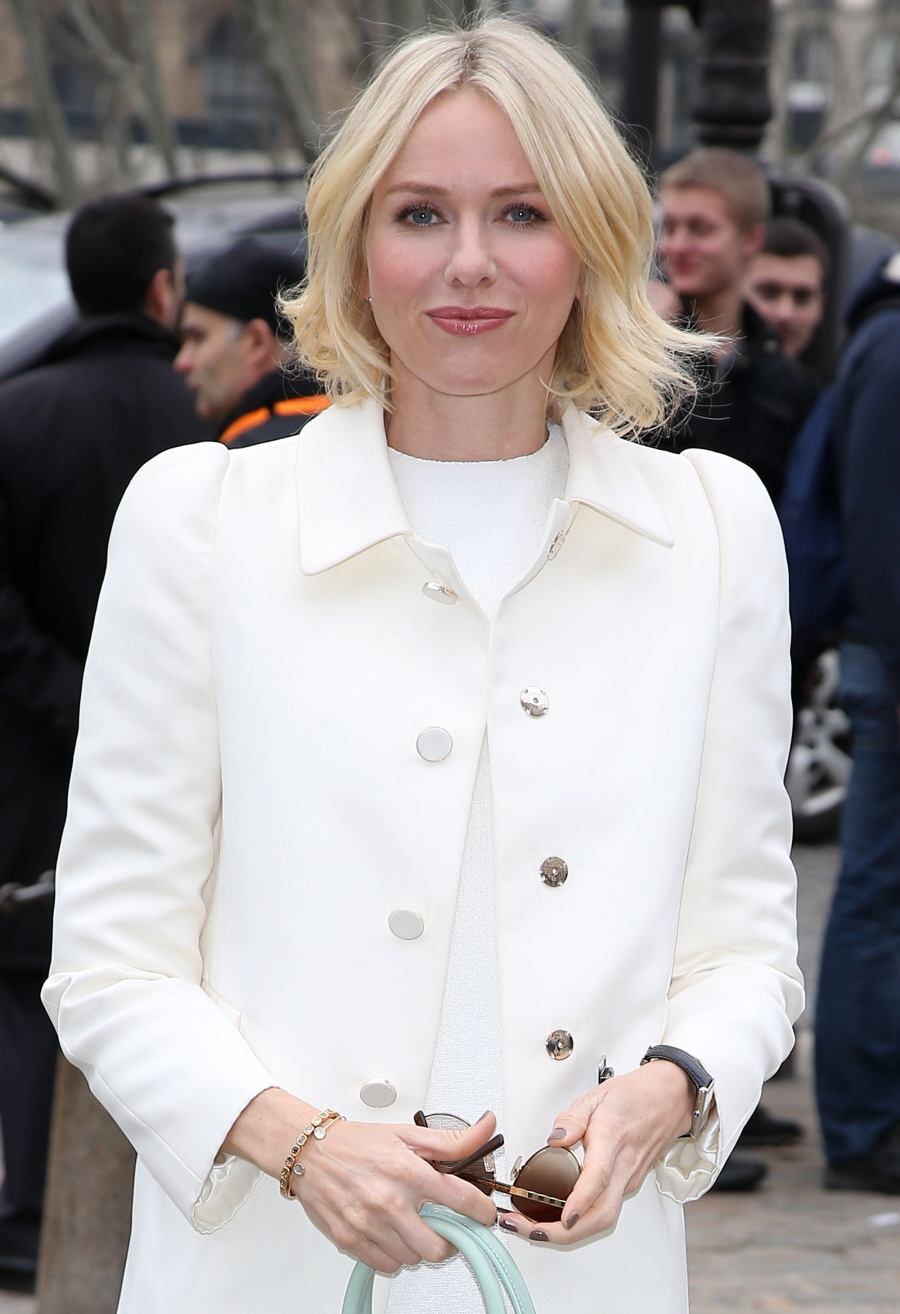 Does anyone else feel bad for Naomi Watts? Reportedly, she gave one of the best performances of her career in The Impossible, and she garnered nominations in every major award show, and it conceivably could have been her year… and then nothing. She didn't win anything. She got shoved to the side by Jennifer Lawrence and Jessica Chastain. So maybe it was time, Naomi thought, to change up her look. Nothing too dramatic, but something fresh to shake off a slightly bad run. These are photos of Naomi in Paris for the Louis Vuitton show yesterday – she's showing off a new bob! Just FYI, this is how she looked during the awards season: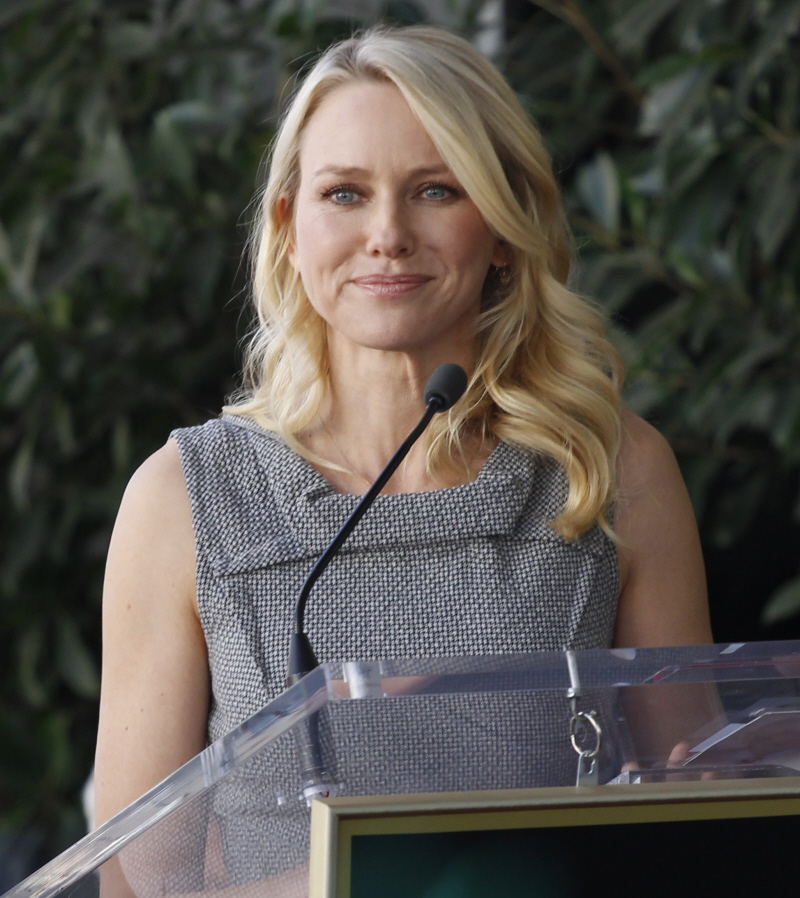 See? It's not a super-dramatic cut, but it's still notable. I think her bob is really cute! Compared to her old hairstyle, this seems so fresh and clean and youthful-yet-adult. SO much better than midlife crisis (or breakup) bangs. I would be all for it if this was the new trend: ladies taking out their extensions and/or cutting off their overprocessed lengthy hair to something fresh and clean.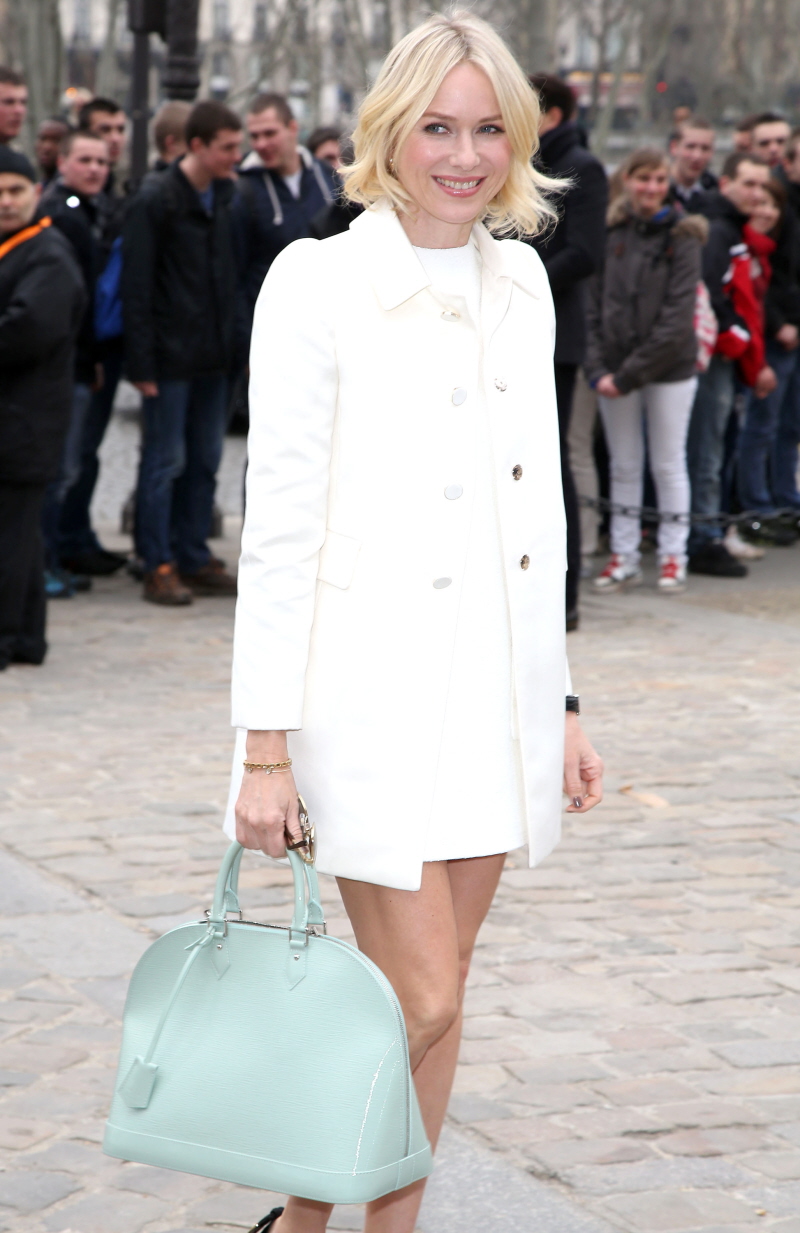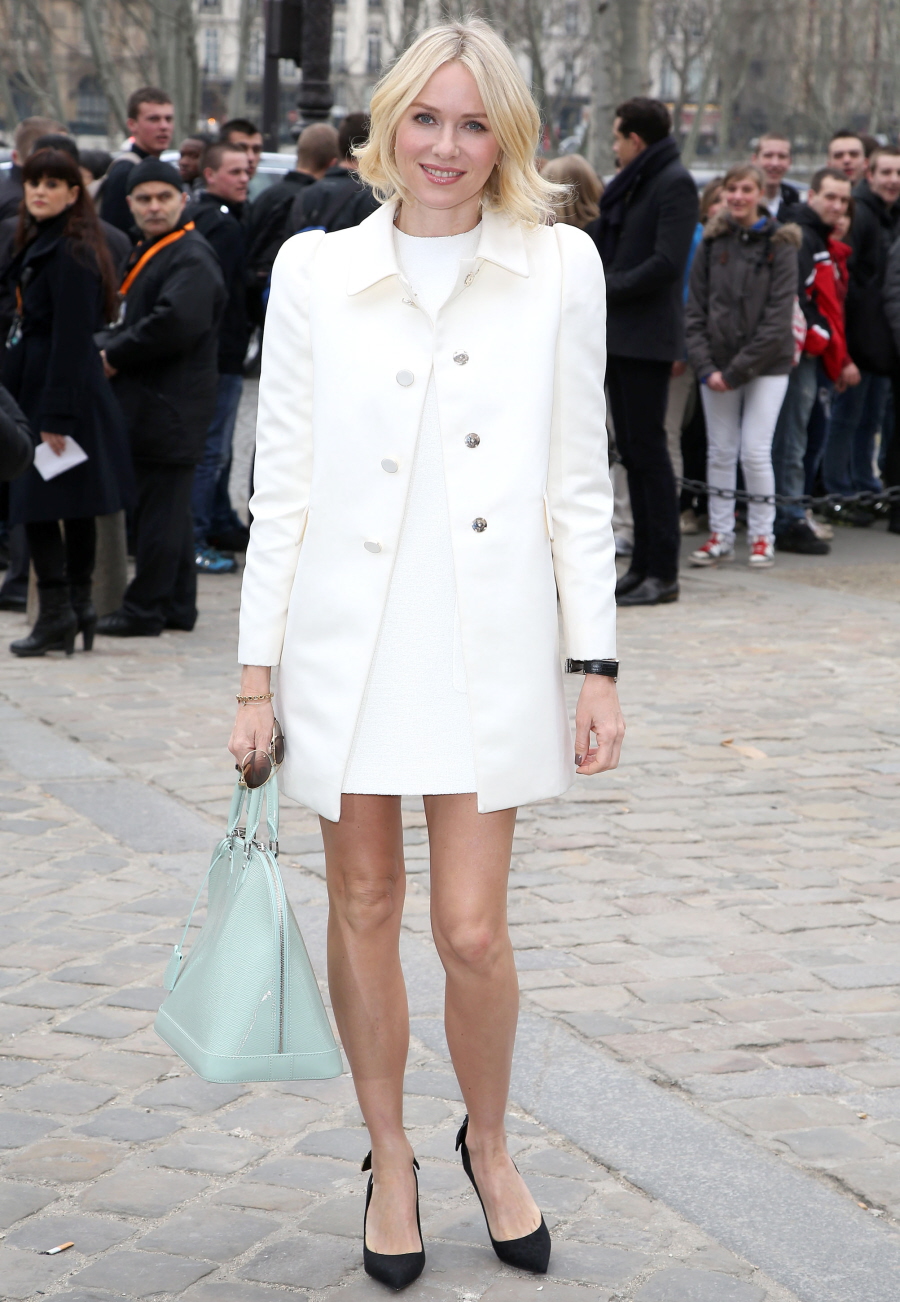 When I was looking through the photos of the Louis Vuitton show, I came across these pics of Lily Collins, who was also at the show. I think she came into Paris just for this show, actually. Um… I know Lainey has talked about how thin Lily has gotten, but her weight loss seems especially dramatic in these photos. It's like half of her face is gone! All I see are bones and brows. Not a good look! Why do all of these young girls think that this super-skinny look is the ideal? It's like a generation of girls aspire to be Kate Bosworth, and I'm sorry, but that's ridiculous. Look at Bosworth's career! Who wants THAT?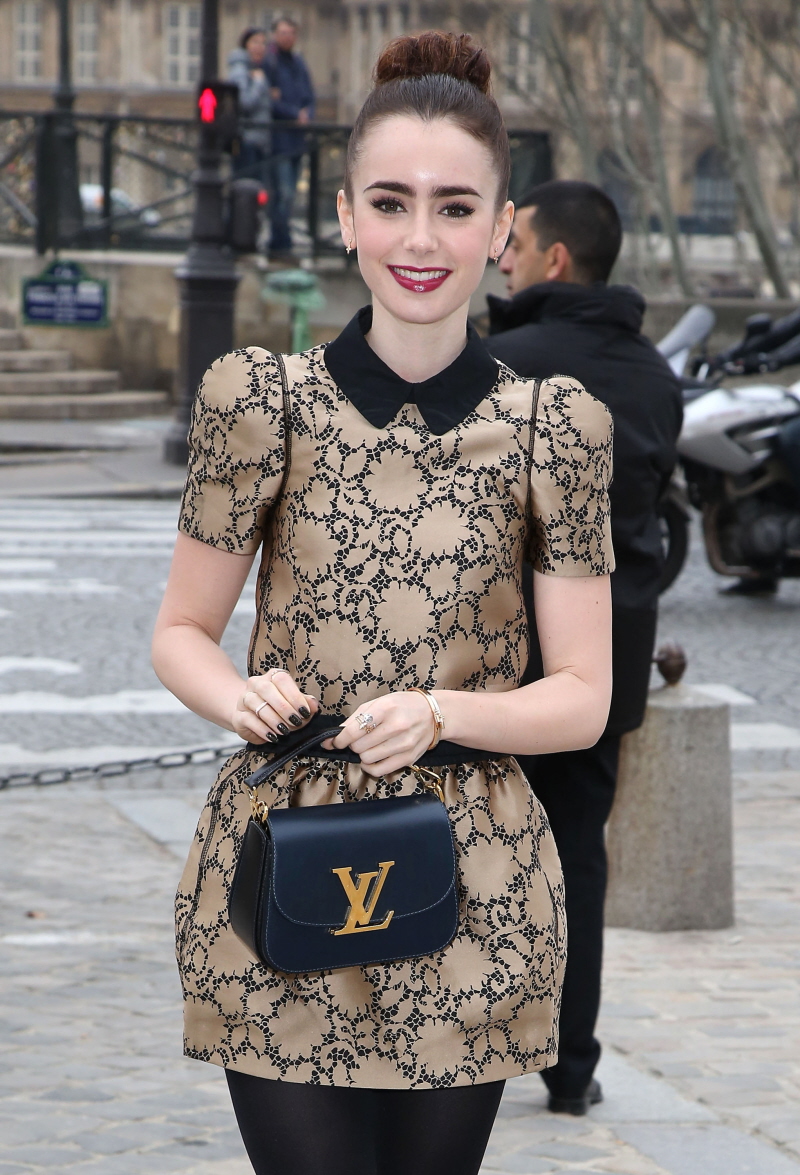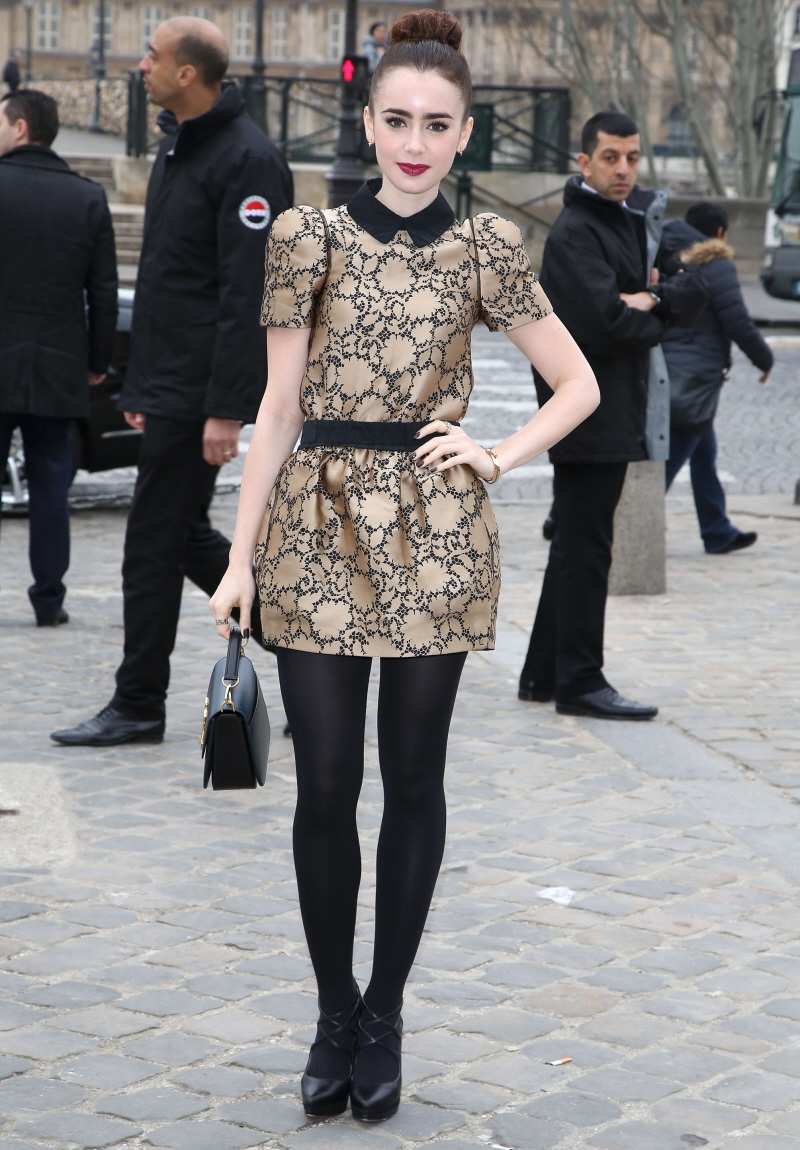 Photos courtesy of Fame/Flynet.