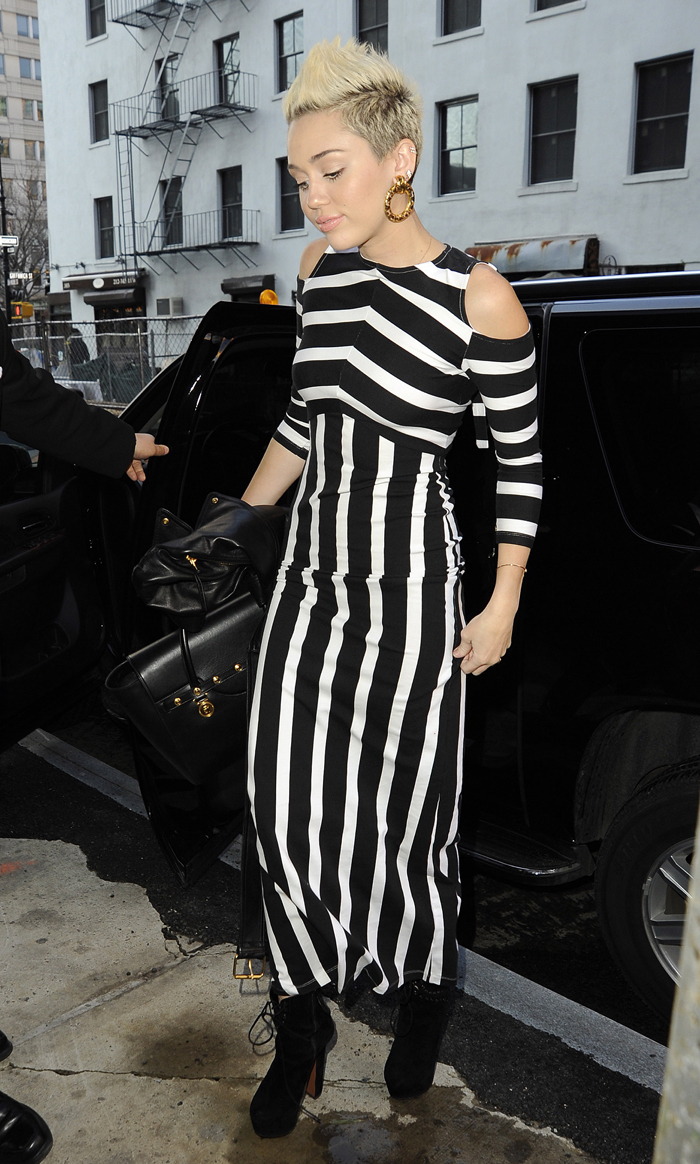 The past few weeks have been rather bumpy for Miley Cyrus and Liam Hemsworth as a supposedly engaged couple. First, Liam was photographed hopping into a shared car with January Jones after they reportedly kissed at a pre-Oscar party. Then Miley was acting "single" at Elton John's bash, and she subsequently attempted to divert attention from the rumors with blue-tinted hair. Yesterday, Kaiser brought us the Life & Style story that alleges Miley and Liam are over but still love each other, and the wedding is now off.
Meanwhile, the newest issue of Us Weekly also says that Miley and Liam "might be headed for a split." According to the story, Miley hit the dance floor (to Beyonce's "Single Ladies," no less) on Saturday at Victoria Justice's 20th birthday party, while an alleged pal claimed, "Liam and Miley are done." Well, Miley claims that she and Liam are not kaput, and a Miley source (Tish?) tells People, "The wedding is still on. Miley and Liam have had some problems that they are working through. Miley doesn't think it's a big deal. She loves Liam and can't wait to marry him." That's a statement left open to a lot of interpretation, but via via Twitter, Miley now says she's tired of Los Angeles, and she didn't call off her wedding. She's also claiming that she'll take a massive social media break except to talk about her music. Yes, now Miley is all about the music, and her "new music is gonna shut everyone up."



You know, I like this girl a lot, but she's making it difficult here because she's willingly shared so much on Twitter, and now she's pretending that the problem is with gossip instead of that her fiance is probably stepping out on her. Of course, the problem with Miley's sudden self censorship is that when you willingly share the good, there's also the implicit promise that the bad will be shared by some source (if not oneself). Remember all of the endless games where Miley started rumors of her and Liam already being married by posting photos where he was wearing a ring and also calling him her "hubby" in interviews? This fallout is a good reason to never publicly brag about a relationship. Everyone I've ever personally known who has bragged about their wonderful boyfriend/girlfriend/wife/husband has been headed to splitsville less than a year later. It seems celebrities are not immune from this phenomenon as well.
In other Miley-related news, E! Online reports that she has signed with Larry Rudolph, who also manages Britney Spears' ongoing career. That sounds like good news at least.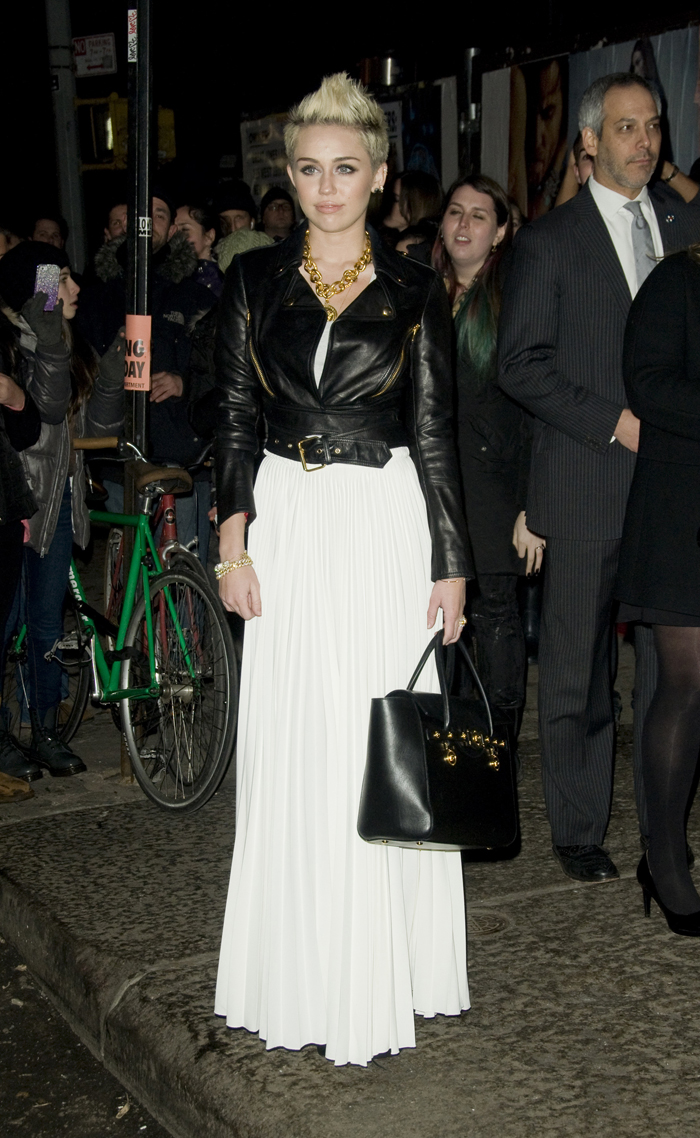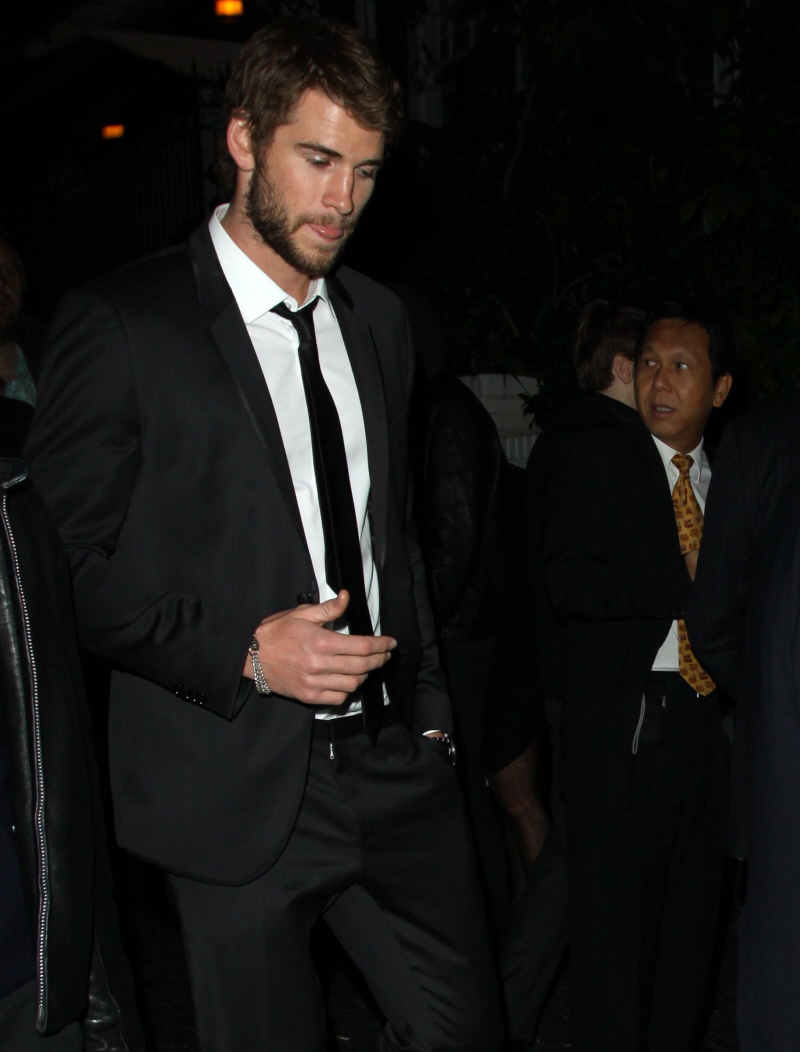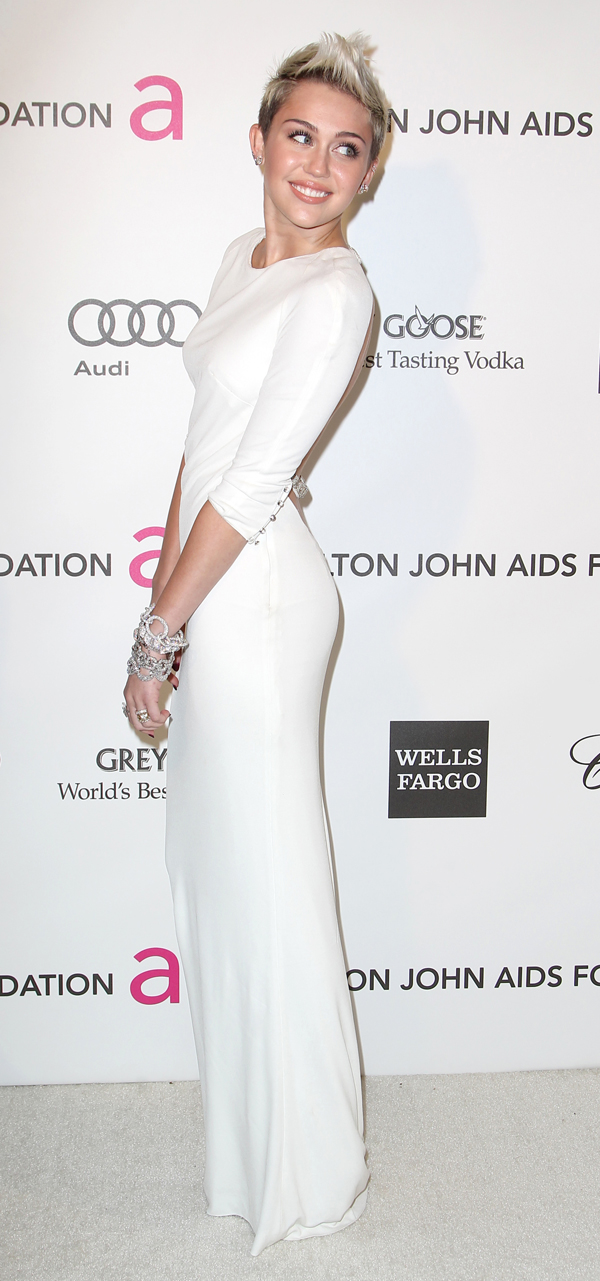 Photos courtesy of Fame/Flynet and WENN