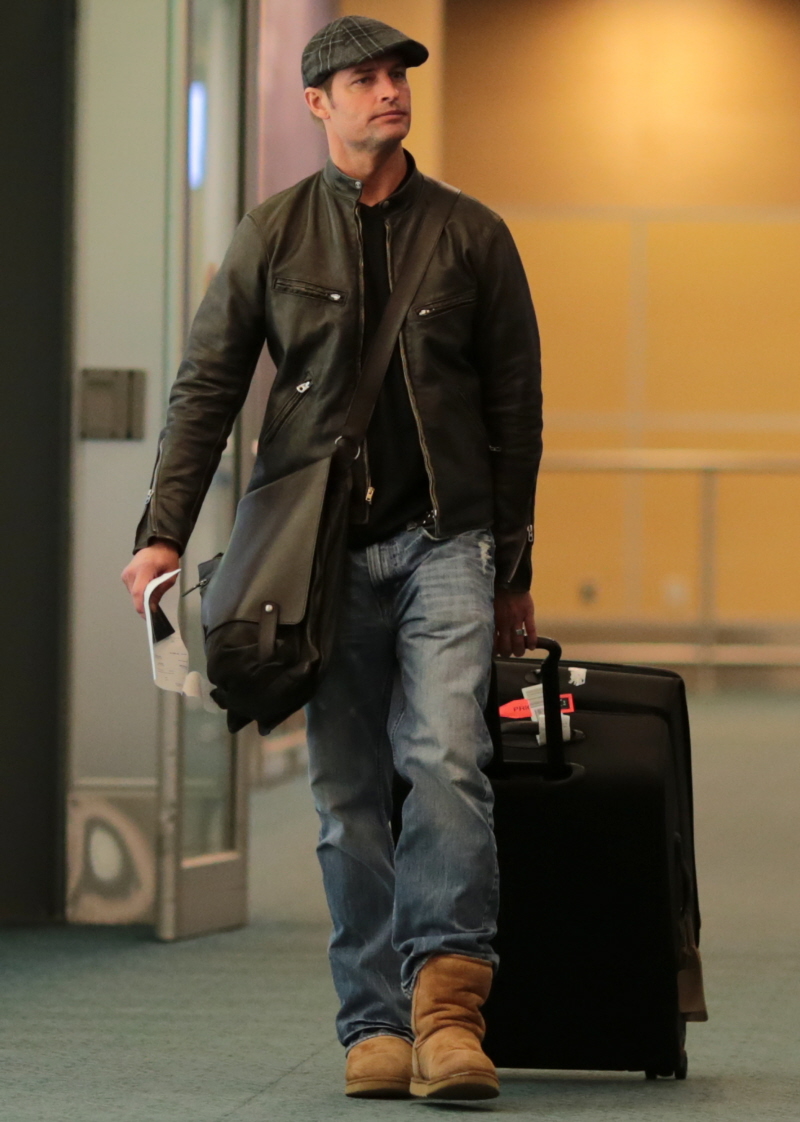 Sigh… I still love Josh Holloway. I still love his dimples. I still love his Southern accent. I still love his blue eyes. I still love his whole vibe of "slow and steady wins the race, y'all." These are some new photos of Josh arriving at Vancouver International Airport on Friday. Um, is he wearing Uggs? Why do I find that charming? Just because it's him? I like that he's secure enough in his manhood to wear Uggs. I also like that he flashed those dimples for the camera (as opposed to acting all pissy that a paparazzo snapped him). He's so handsome, with or without the Uggs.
We rarely cover Josh because, quite honestly, there are rarely any new photos of him. I guess he's not a big name – the only thing he's known for is Lost, although he has signed on for a new TV project that looks interesting. With the amazing success of Homeland, several networks have greenlighted hour-long dramas about the CIA or intelligence work, and Josh is the star of one of the new ones. It's called Intelligence, and I think it will probably premiere on ABC in the fall. Marg Helgenberger is in it too.
Fun fact: did you know Josh is 43 years old? I thought he was a lot younger than that. I think Josh is something of a late bloomer, at least as far as Hollywood goes. Thank God he's still pretty!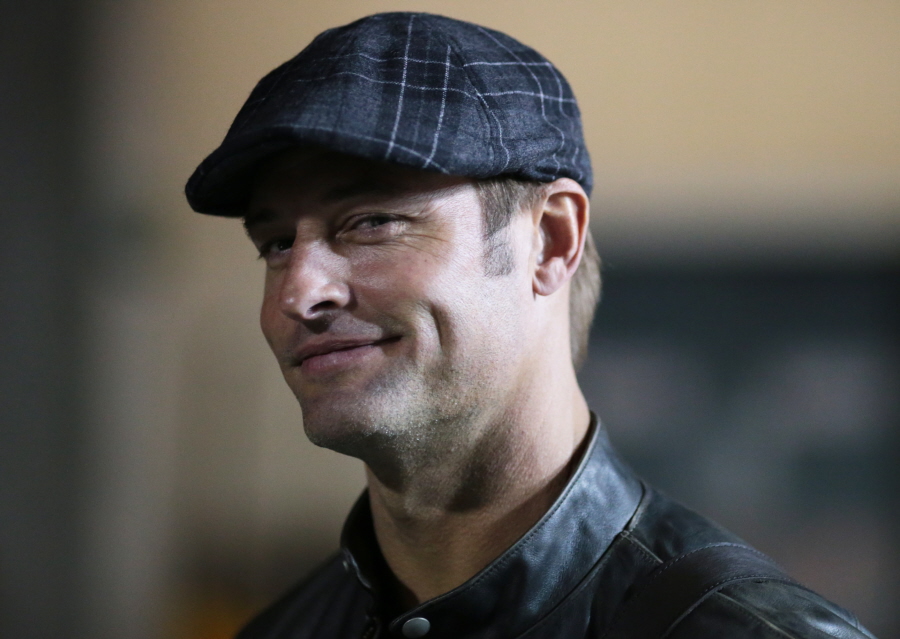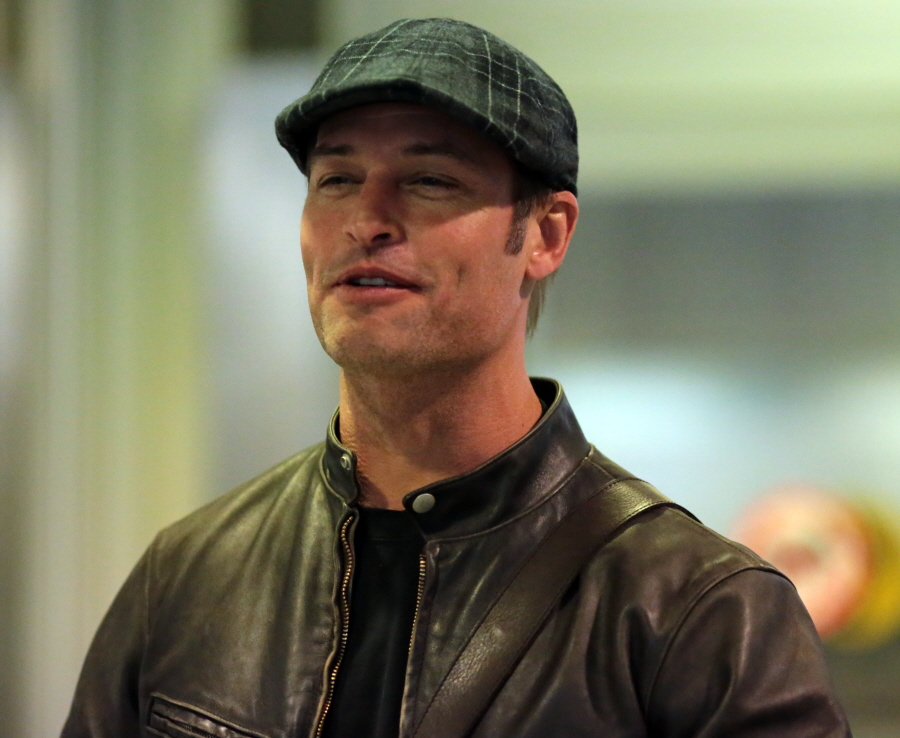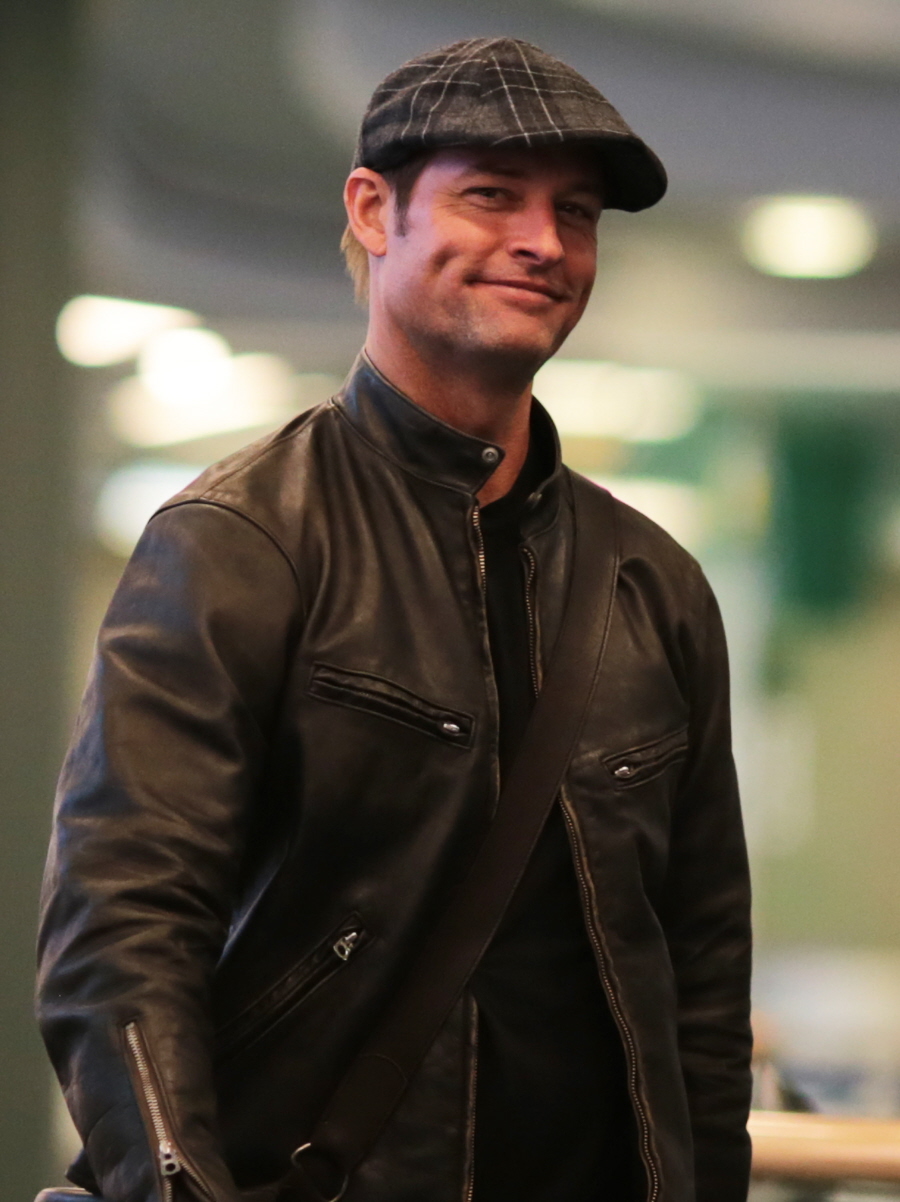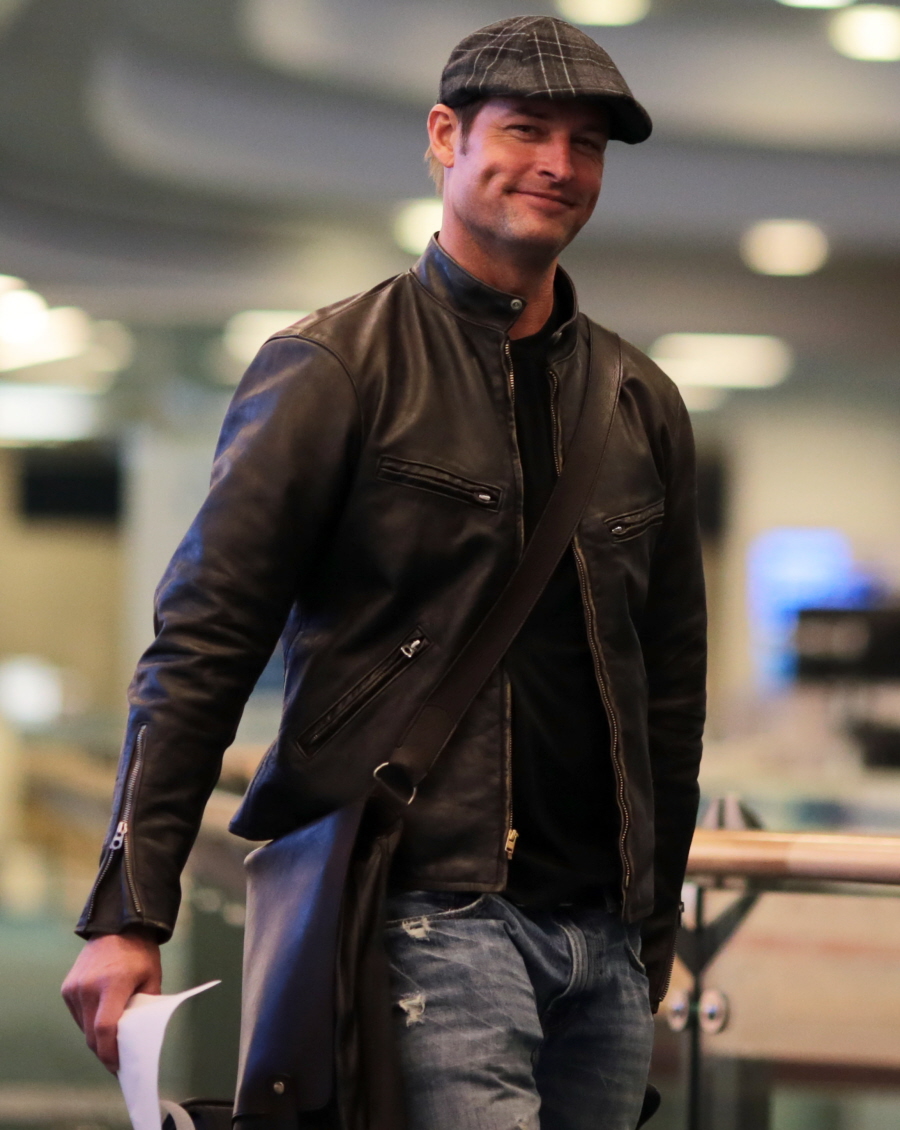 Photos courtesy of Fame/Flynet.