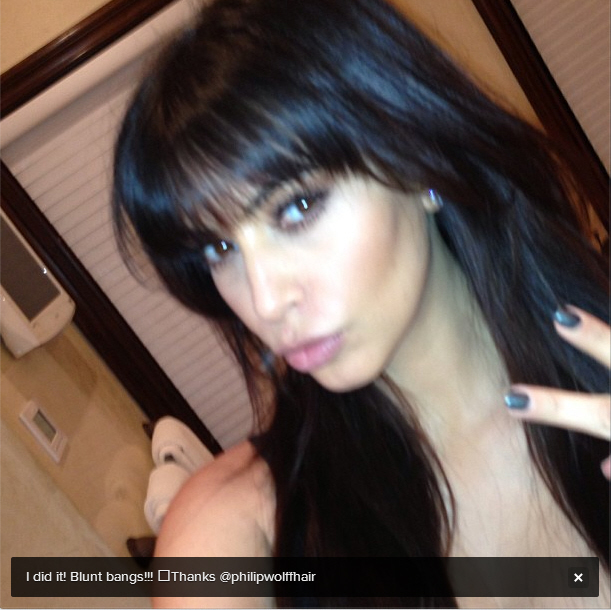 Ugh, I don't know why media outlets keep falling for "Kim Kardashian gets bangs" stories, but here we go again. At some point, we just have to acknowledge that Kim is just getting those clip-on bangs and she's not really cutting her hair. I guess this time she might have actually done it though? Or so she would have us believe. Not to be a conspiracy theorist (I'm adjusting my tin foil Kardashian asshat right now), but Kourtney got bangs a few days ago. And Kim is such a famewhore that she could even let her sister have a brief moment where people were like, "Huh, one of the other Kardashians got bangs." Kim had to steal her sister's bangs thunder. But it just goes to what I always say – pregnant women always change their hair. That was one of the biggest harbingers of Duchess Kate's pregnancy too – she changed her hair too. As for Kim's bangs… I hate them. They don't suit her face.
Speaking of pregnancy, you know Kim continues to "mommy blog" on her Celebuzz page, right? She's written about maternity clothes, she's shilled for certain brands, and now she's "mommy blogging" about eating for two.
Keeping a healthy lifestyle has always been important to me and now it's even more important because I am looking out for someone else's well being other than just my own. I've been researching recipes and healthy eating tricks to make sure that I get the right nutrition now that I'm eating for two! For me it's about maintaining a well-balanced eating and fitness plan. My friend Harley Pasternak sent me this book and I am so excited to read it! The Body Reset Diet will give you the tools you need to restart the way you are eating and boost your metabolism. I love his recipes and I know you guys will too! Xo
Meh. She's just shilling for some product – this is most likely a paid endorsement and Kim is getting some kind of crazy kickback.
Last Kardashian story – Life & Style has dug up some depositions in Kim and Kris Humphries' divorce trial in which various people acknowledge that (SHOCK) Kim and Kris and members of her family re-shot various scenes of the reality show in the wake of Kim's divorce filing. Didn't we already know that? Didn't we hear about that in January 2012?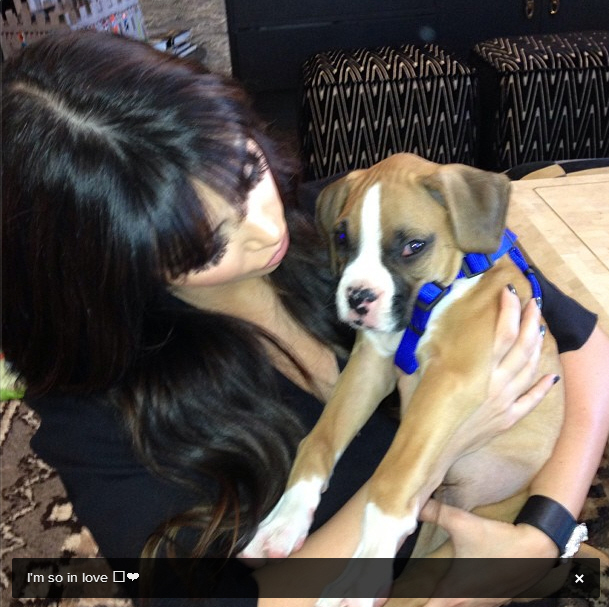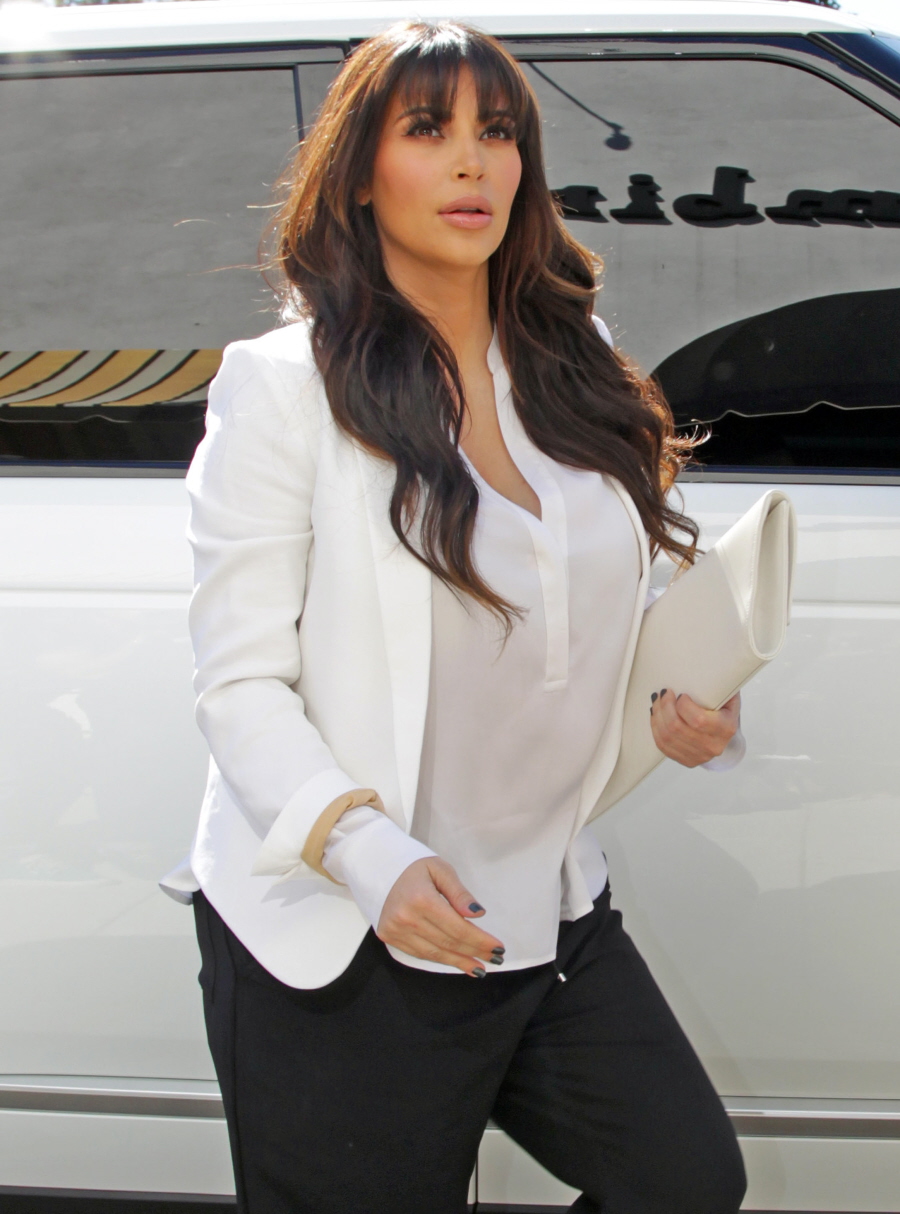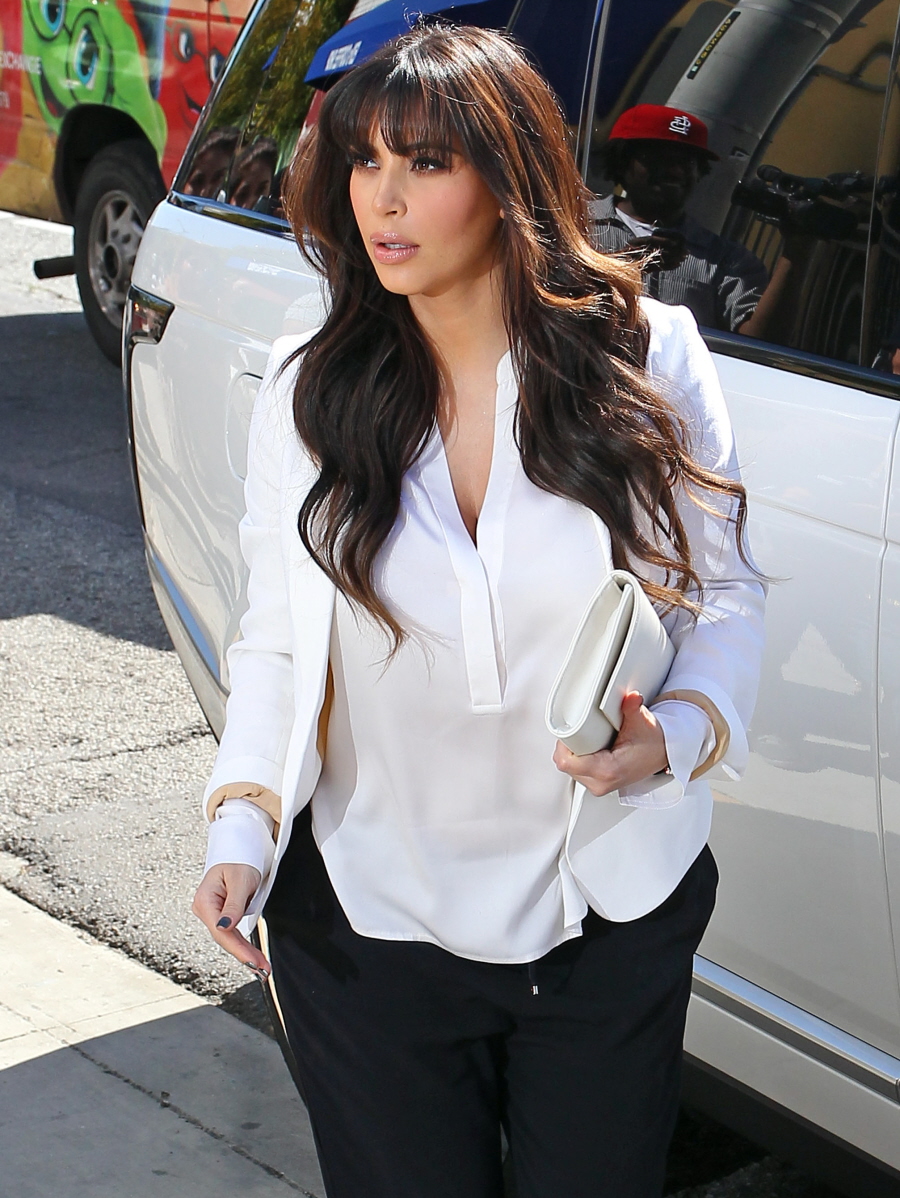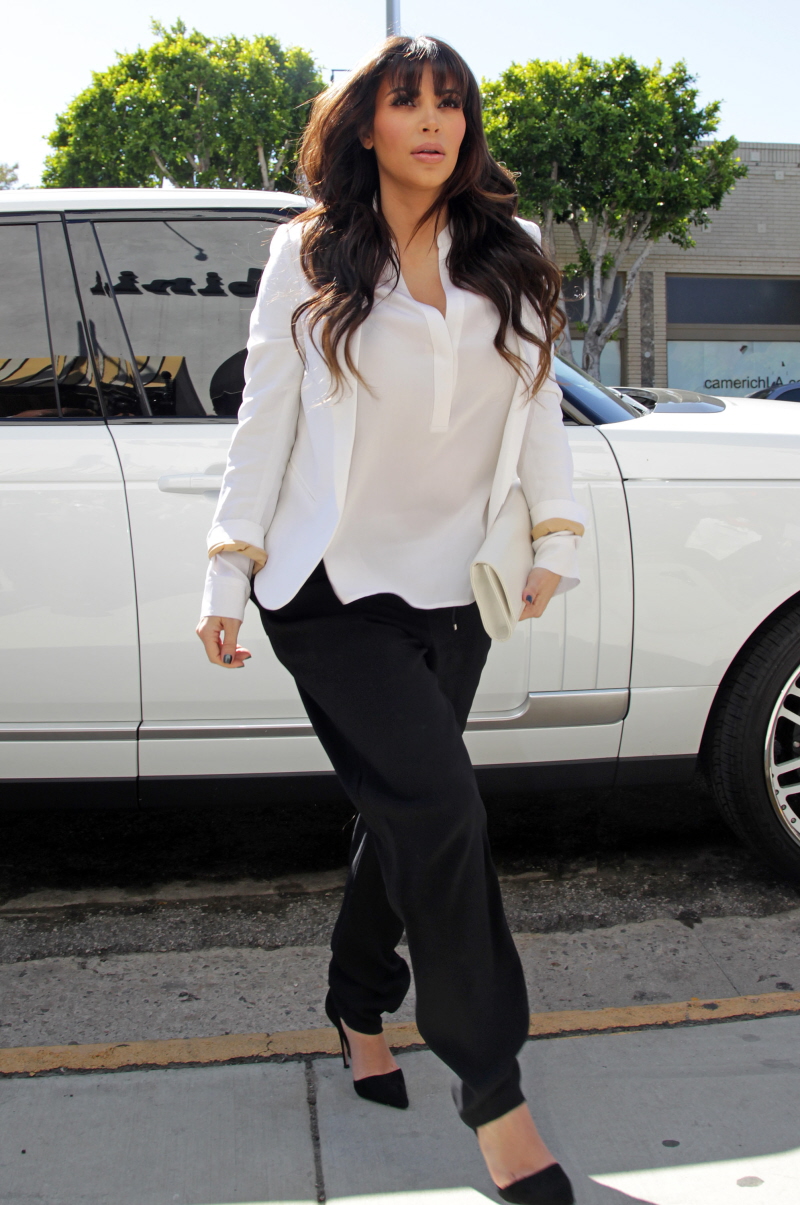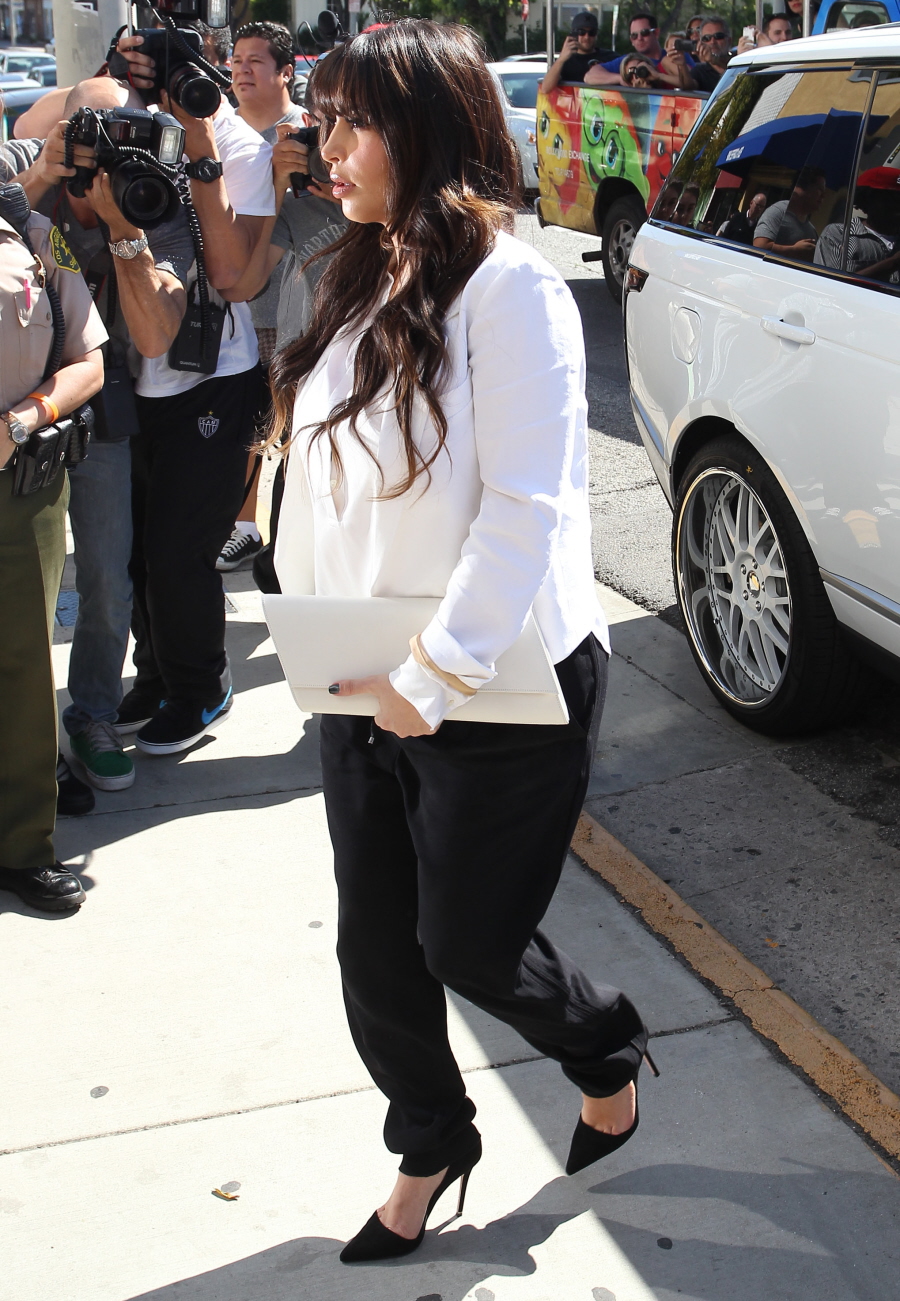 Photos courtesy of Fame/Flynet and Instagram.