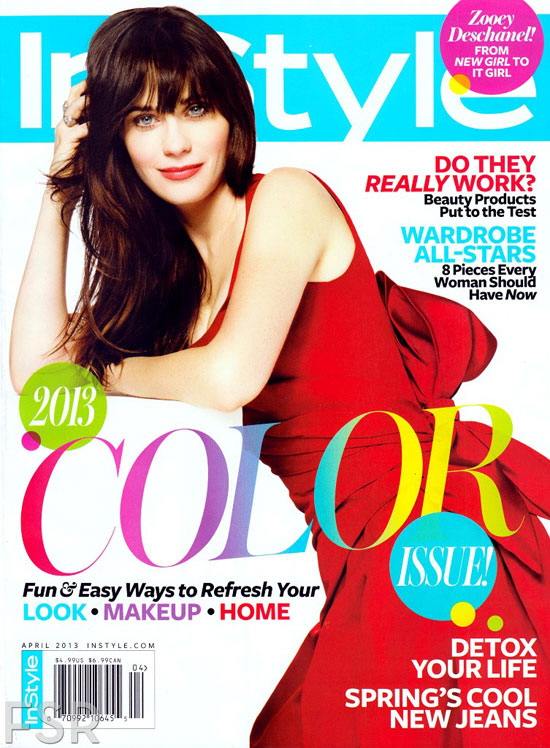 Zooey Deschanel covers the April issue of InStyle! I'm not crazy about the cover shot, but I like that she's the cover girl. I like that Zooey has become – and she's owning it – a really awesome television star. New Girl hasn't been on for the past two weeks (damn American Idol) and I'm going through withdrawals. Something about the character of Jess Day… it makes me accept bangs. Briefly. Before I get to the interview excerpts from InStyle, I did want to mention this – Zooey just adopted two puppies! They're rescues from the Bill Foundation (in LA) and she named them Zelda and Dot. LOOK AT THE PUPPIES.
I want to eat them! OMG. So sleepy and sweet. After Zooey posted this photo on her Twitter/Instagram, she asked her Twitter followers to send in photos of their rescue puppies, and it was a really cute thread. Anyway, on to the InStyle excerpts:
Her personal style: "People are more affected by how I look and dress myself than I think anyone would care to admit. I guess I'll just have to start wearing power suits."

Style isn't about luxe branding: "Style isn't when you buy yourself the most expensive things," she says. "It's being creative and able to put together what you've collected."

Growing up, she learned how to be a savvy shopper: "I didn't have a lot of money, so I got things for, like $2, $3, and made myself look as good as I could. Limitations make you more creative."

On how she's changed since high school: "There were people who were fully participating in high school. Not me. I felt a little bit isolated, like I was observing. I was a very cautious person. I always think my natural state is to feel like an outsider, and I don't quite relate to anybody. I used to be easily scared; I'm much more fearless now."
I like that Zooey said that about her style not being about the most expensive things. I know Zooey gets a lot crap for being the archetype of the Manic Pixie Dream Girl, but I've gotten to the point where I appreciate Zooey's vintage-y hipsterism more than materialism just for materialism's sake (cough… Beyonce). Here's a little video of Zooey behind the scenes at the InStyle shoot – she talks about Saturday Night Live mocking her: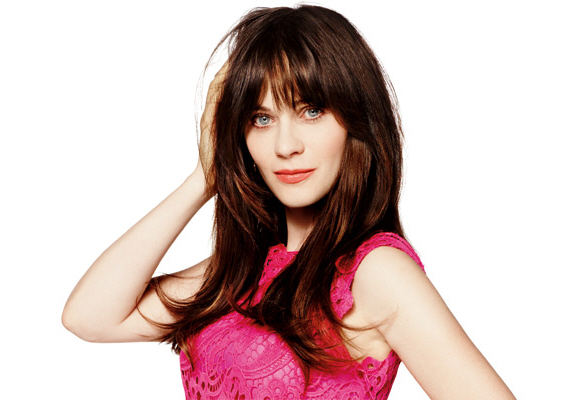 Photos courtesy of InStyle, Zooey's Twitter.