Lindsay Lohan Open Post: Hosted by a crackie who can't fly commercial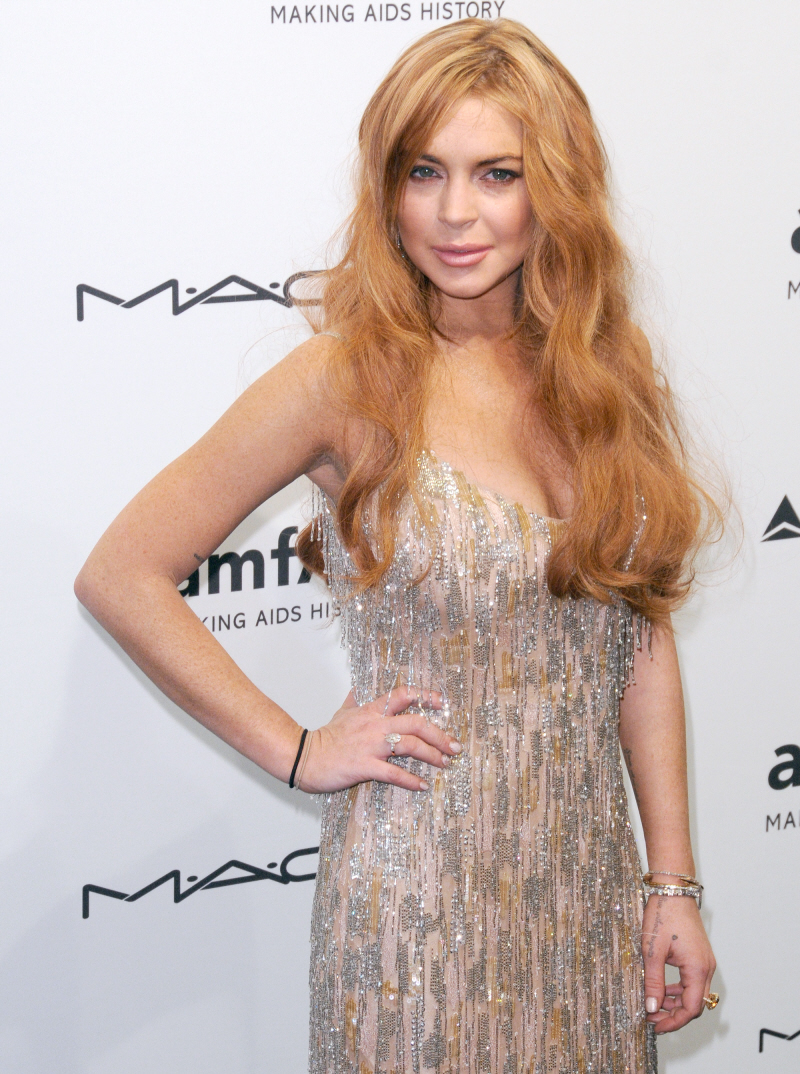 Hahahaha. Lindsay Lohan is due in court today to begin The Great Crack Trial of 2013, but it's looking more and more like she's not going to make it, or she won't make it on time. Here is a rundown of everything that's happened in the past 24 hours:
*Yesterday, Lindsay was in New York and she boarded a private plane because OMG how does she afford a private plane?!!? She was originally planning to fly back to LA on Saturday, but those plans were scrapped.
*And then after boarding the private plane, "she decided to get off and she left her bags behind." "Sources close to Lindsay" (re: Lindsay) told TMZ that she believed "there was a problem with the plane" like a fuel leak or something. The 35 other people on the plane also de-boarded too. Sources claimed Lindsay just sat in the airport lounge, calling and texting all of her johns, asking if anyone had a private plane she could borrow because heaven forbid she travel commercial, right?
*But TMZ notes that the plane did fly after an hour delay, and the plane stopped in Vegas to refuel before continuing to LA.
*Eventually, Lindsay managed to blow her way onto another private plane, this one funded by Mr. Pink energy drink (which LL crack-promotes). TMZ says that the plane is scheduled to land in Van Nuys at 8:11 PST, and the courthouse is 20 minutes away. And she's due in court at 8:30 PST. Basically, she's definitely going to be late and the judge could issue a bench warrant.
*Her assistance Gavin is on the flight with her. Gavin was one of the people who "rolled" on her to the cops, and by that we mean that the cops asked him what happened and Gavin answered honestly.
*The prosecution is not amused by all of Lindsay's crack shenanigans. They will be asking the judge to "throw the book" at LL and sentence her to 240 days in jail for lying to the cops (when she gave her statement after her PCH accident). If and when she's found guilty, the City Attorney is also going to get involved and ask for a jail sentence because she's violated her probation. And if she's convicted, her probation will be extended another two years, so… yeah. She really needs to be found guilty.
*The court proceedings should begin around 11:30 EST/8:30 PST. This is your Open Post for the Crack Festivities and we'll be updating or doing new posts later (or tomorrow) depending on what's happening.
UPDATE: Lohan finally arrived at court 48 minutes late. But TMZ says her lawyer might have already left?
UPDATE #2: Radar says Mark Heller is currently speaking to the judge while Lindsay sits in the courtroom and the prosecutor sits there fuming. LOL, jail? Also, Lindsay had an escort of 6 sheriff's deputies to go to the bathroom.
UPDATE #3: Apparently, Heller and the judge have been working out some kind of plea deal all this time? TMZ says Heller's co-counsel just grabbed some plea deal forms.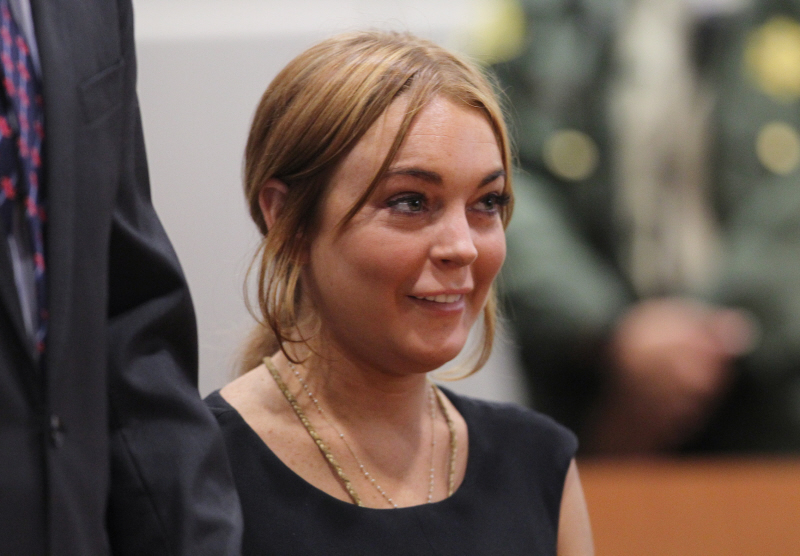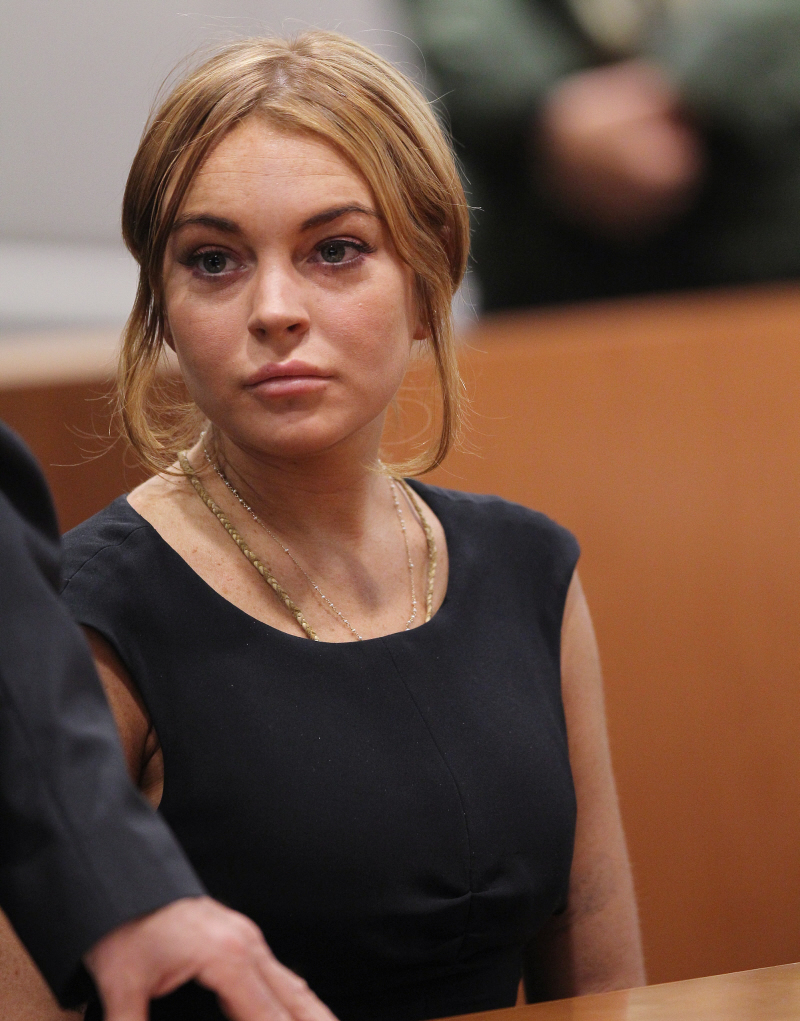 Photos courtesy of WENN, Fame/Flynet.

Written by Kaiser

Posted in Court Appearances, Lindsay Lohan, Open Post

- Mariah Carey lip synced on American Idol [CDAN]
- Colin Firth is looking good [Lainey Gossip]
- Internet celebrity charged with murder! [D-Listed]
- What is Paz Vega wearing? [Go Fug Yourself]
- New bachelors on The Bachelorette [Reality Tea]
- Goodbye to The Office [Pajiba]
- Bachelor Sean's fiance cheats on him [Evil Beet]
- Britney Spears out with her man [Popsugar]
- Nina Dobrev works it [Popoholic]
- Cindy Crawford needs to lay off the 'tox [Celebslam]
- Who said it: Carrie Bradshaw or The Dalai Lama? [Buzzfeed]
362 Responses to "Lindsay Lohan Open Post: Hosted by a crackie who can't fly commercial"