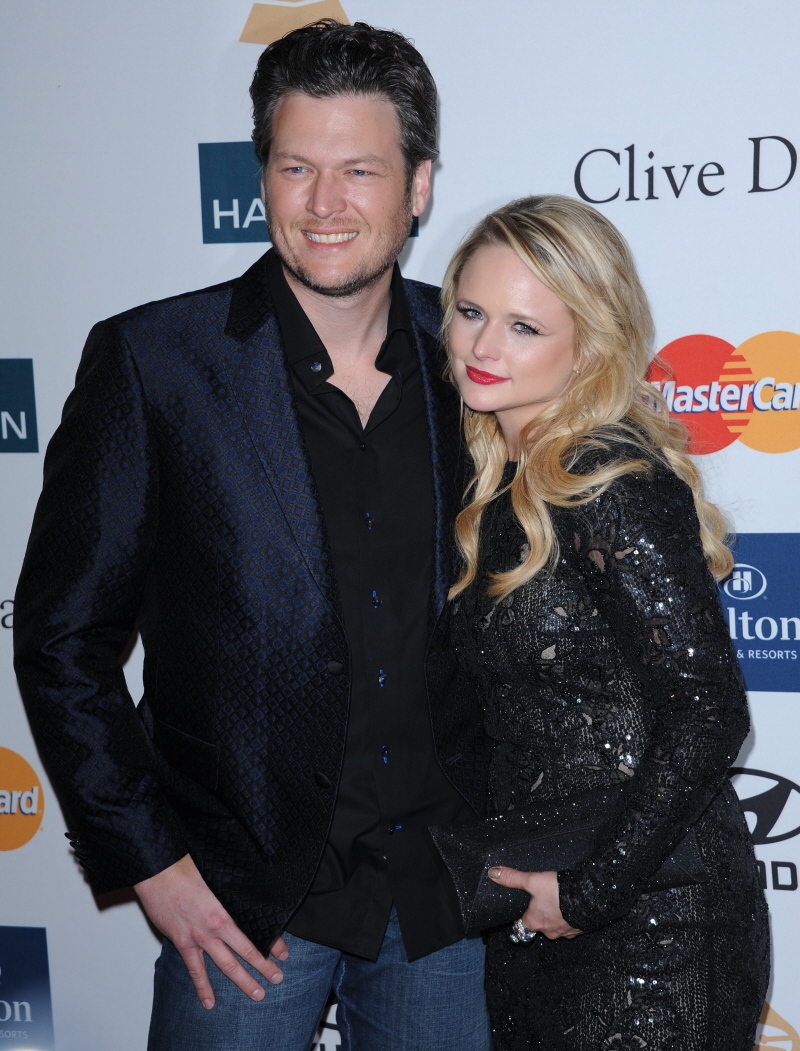 For the past year, the tabloids have been trying to make something out of the idea that Blake Shelton (still?) has a wandering eye after marrying Miranda Lambert. Last year, the tabloids were all pearl-clutchy about Blake tweeting encouragement and jokes to then-21-year-old Cady Groves, a contestant on The Voice. Long story short, Blake is still tweeting her and they might have met up a few times to talk and drink (because Blake loves to drink), and the tabloids are still "OMG Blake is cheating!" For the record, it's possible, I guess. I don't have strong feelings about Blake or Miranda, but I do know there's always a lot of drama about them and how they got together (he left his wife for Miranda, there was overlap). Anyway, Life & Style has run two cover stories on this "scandal" and Miranda and Blake decided to comment. Via Twitter.
The latest "it" couple to make headlines over an alleged cheating scandal is none other than country music royalty Blake Shelton and wife Miranda Lambert. But the country crooners aren't taking the reports to heart — or even seriously, for that matter.

The pair are the focus of a new tabloid magazine cover, which reports that Shelton's alleged affair with a 23-year-old artist has shaken up their "perfect marriage." Shelton, 36, took to Twitter on Sunday, March 17, to address the rumors head-on.

"Hey @mirandalambert… I just read in a tabloid that our marriage is falling apart! FOCK!" he wrote jokingly.

Lambert, 29, was just as flippant in her reply.

"Oh no! Can't wait to read if we make it or not," she shot back, to which Shelton heartily wrote: "Ba! Ha! Ha! You see y'all! I'm making her funnier!"

This isn't the first time that the pair has taken to Twitter to address rumors about their private lives. Last November, the duo similarly shot down reports that they were expecting a baby.

"Wow! I just read the headline! 'We are having a baby' yay! Blake Shelton, we're getting a new puppy?" she tweeted at her husband of just under two years.

"Either [Miranda is pregnant] or Reese had my baby…I'm confused too!" Shelton, referring to the cover, which featured a split of Reese Witherspoon and her new baby boy with Shelton and Lambert.

"I think it's gonna take the Witherspoon name," he added. "Look, I know I've gained some weight but the test was negative!"
Eh. At least they can laugh it off, I guess. Considering the long-standing drama with these two… I do worry that they'll burn out on their crazy-love and when the spark is gone, it will be a huge mess. Of course, that was my concern with Brangelina too, and they're still going strong. Maybe Blake and Miranda will stand the test of time and weather every storm. Or maybe he'll end up in bed with some young thang and Miranda will find out and it will be chaos.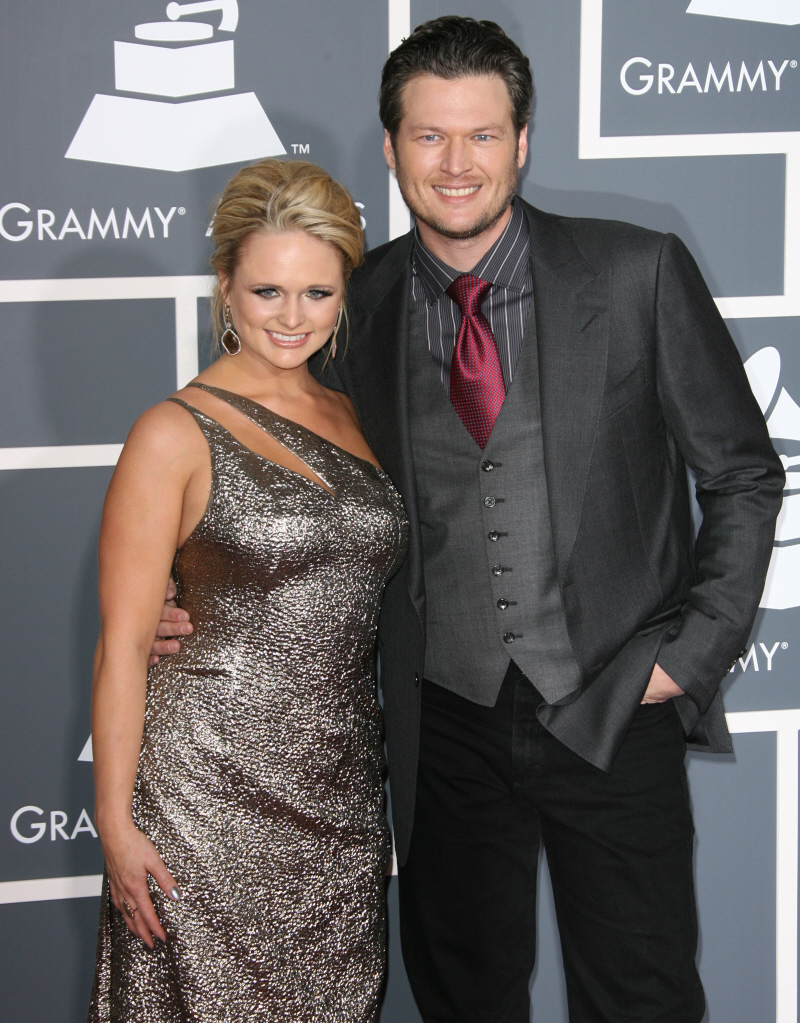 Photos courtesy of WENN, Fame/Flynet.