Lindsay Lohan's lawyer Mark Heller truly being investigated for witness tampering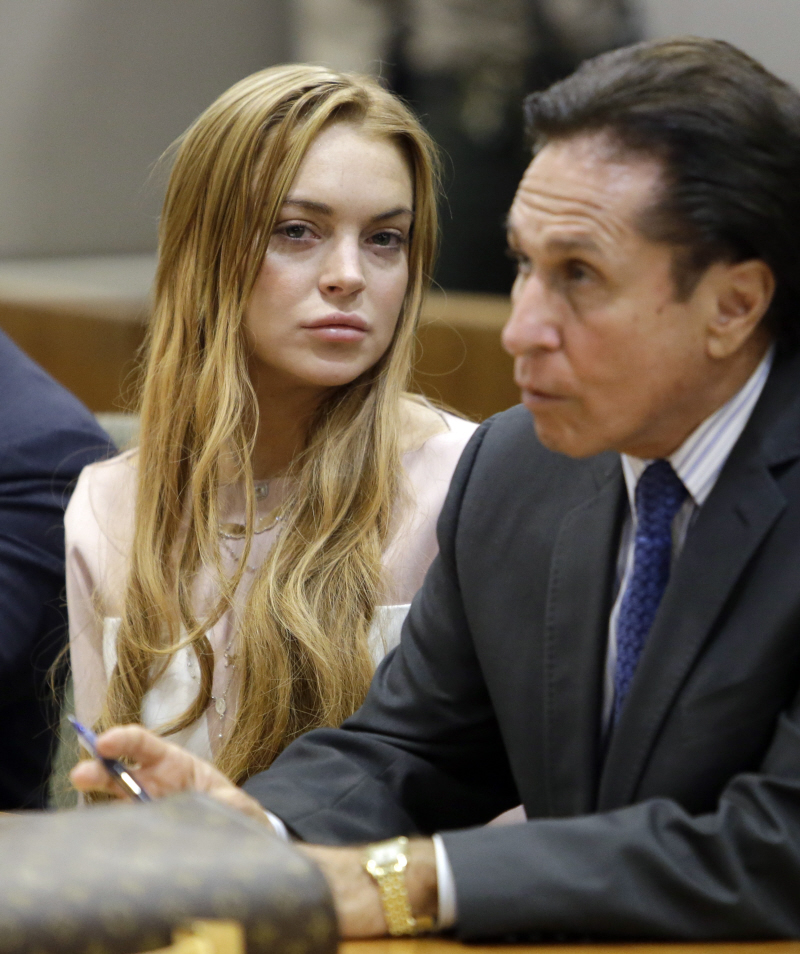 I'm really just writing up these stories because we finally got some decent photos of Lindsay Lohan inside the courtroom and good God, it's even worse in still photos!!! I was watching the live hearing/plea arrangement thing yesterday, and I was actually startled by how awful LL looked in motion – she looked so washed out, strung out, and exhausted. And these still photos have just captured it completely. What is the world was she doing for the 48 hours preceding this court appearance? Was just doing line after line after shot after shot? She seriously looks like she's coming down from something HARD.
Did you know there was a lot of confusion about what plea deals LL was offered before her court appearance yesterday? I've heard that the prosecutor insists that the deal she got was always the deal on the table, but Radar claims LL rejected a somewhat more lenient deal, with a source claiming, "Judge Dabney offered the possibility of a 30 day house arrest sentence but insisted that as part of the deal Lindsay would have to wear a SCRAM bracelet which detects any consumption of alcohol or drugs… Prosecutors were absolutely stunned Lohan turned down the offer, and chose instead to go to a lock down rehab for 90 days!" I can only imagine that LL thinks it will be easier to smuggle vodka and crack into "rehab" as opposed to having her body monitored for drugs and alcohol all the time.
Speaking of what Lindsay is and is not "on," TMZ reports yet again that Lohan was totally drinking during her crash on the Pacific Coast Highway last year:
Now we know why prosecutors wanted Lindsay Lohan in lockdown rehab — she was driving with alcohol in the car at the time of the June crash.

TMZ has obtained a copy of the police report, in which the officer says after the crash a plastic water bottle was lying a few feet from the driver's door. The officer picked up the bottle and noticed the water was amber colored. He smelled the liquid and says "it was an alcoholic beverage, possibly wine."

The cop says, "It was my opinion that one of the occupants … was possibly in possession of the open container and discarded it shortly after the collision."

Law enforcement sources tell TMZ … they believe the bottle was Lindsay's.

On top of that, the cop says when Lindsay arrived at the hospital, there was an odor of alcohol on her breath.
But… but… Mark Heller said that LL's plea deal was a "validation" of her sobriety!!!! Why would a crackhead lie about being sober while pleading "no contest" to lying to the police about (drunk) driving down a major interstate? The mind is boggled. Quite honestly, I think we should just permanently tag her with an alcohol-monitoring anklet. Forever. At least then we'll know for sure.
Speaking of Heller's delusions, as I described in yesterday's summary post, Heller almost got into a fist-fight with Michael Lohan outside of the courthouse. Heller gave a little press conference where he claimed the "validation" of Lohan's sobriety (ha) and how she's definitely not a crackhead (haha), and then Michael came at Heller like an attack dog, shouting threats and recriminations until Heller ran off. Then Michael thoughtfully stayed behind to do his own press conference, of course. He claimed Heller owes him $160,000 (I think?) and that Heller is an awful lawyer who kept his poor crackie client in the dark about the plea negotiations and then, the pièce de résistance, Michael claimed that Heller is now being investigated for witness tampering. My first thought was "Gavin" – LL's former assistant who "rolled" on her, the same dude who flew to LA with Lindsay on the private plane. Turns out, my instincts were dead-on.
Lindsay Lohan's attorney Mark Heller is in the crosshairs of a possible witness tampering investigation … after allegations surfaced that he tried to manipulate Lindsay's former assistant into lying on the stand … TMZ has learned.

Law enforcement sources tell TMZ … the Santa Monica City Attorney will be launching an investigation and will interview Lohan's ex-assistant Gavin Doyle tomorrow in the presence of police.

We're told … prosecutors believe Heller may have approached Gavin and tried to get him to admit that he was the one driving the vehicle when Lohan's Porsche crashed into a big rig on Pacific Coast Highway last summer.

TMZ has learned Gavin has told multiple people about the alleged witness tampering … including an officer of the court.

As for Heller, he has strongly stated that any accusation of witness tampering on his part is "crazy."
Eh. There's a fine line between witness prep and witness tampering, and I'm sure that line is crossed all the time when you're talking about a lawyer as incompetent as Mark Heller. Surely they could find something more interesting to charge him with? Like, suborning perjury? That's WAY sexier.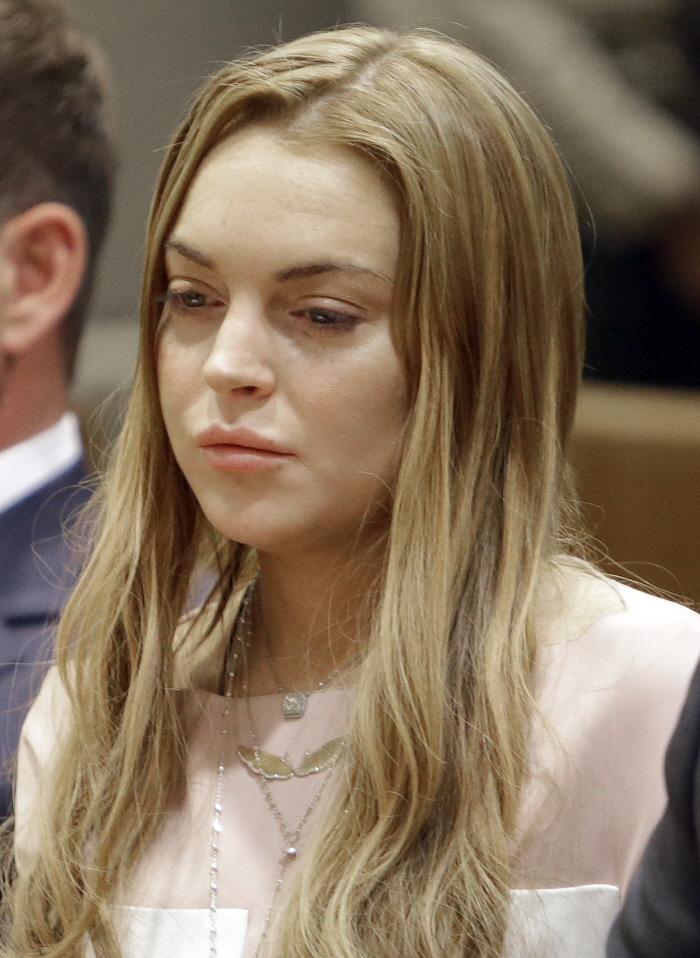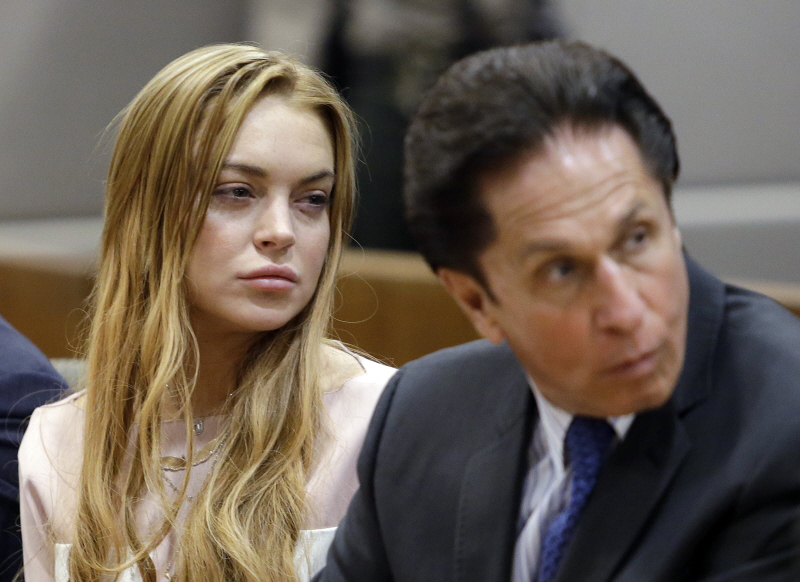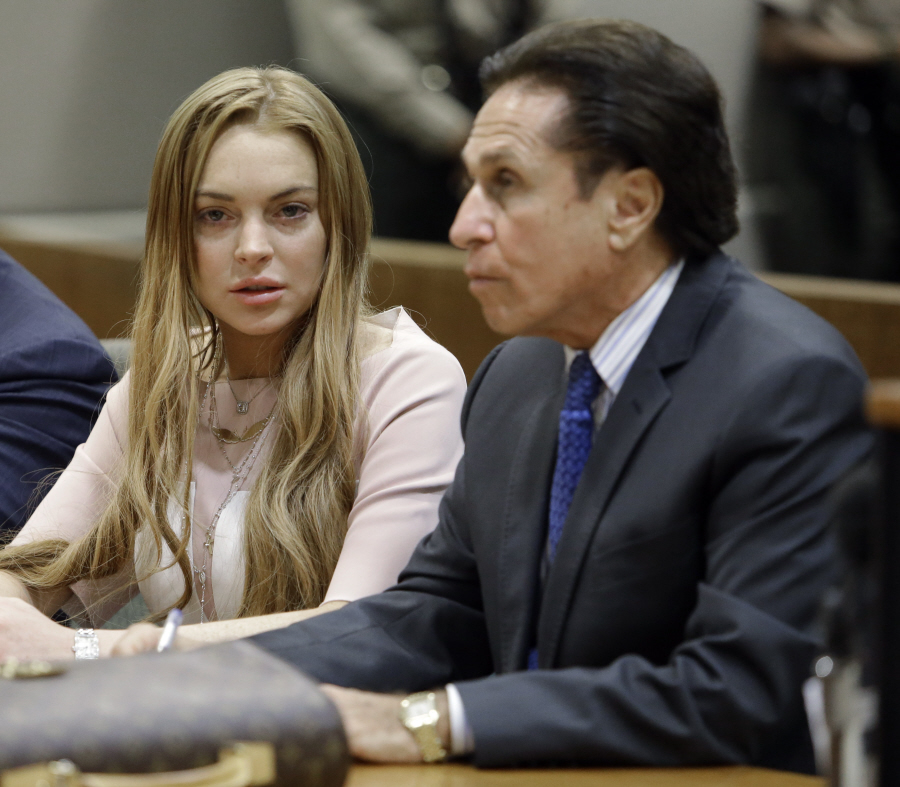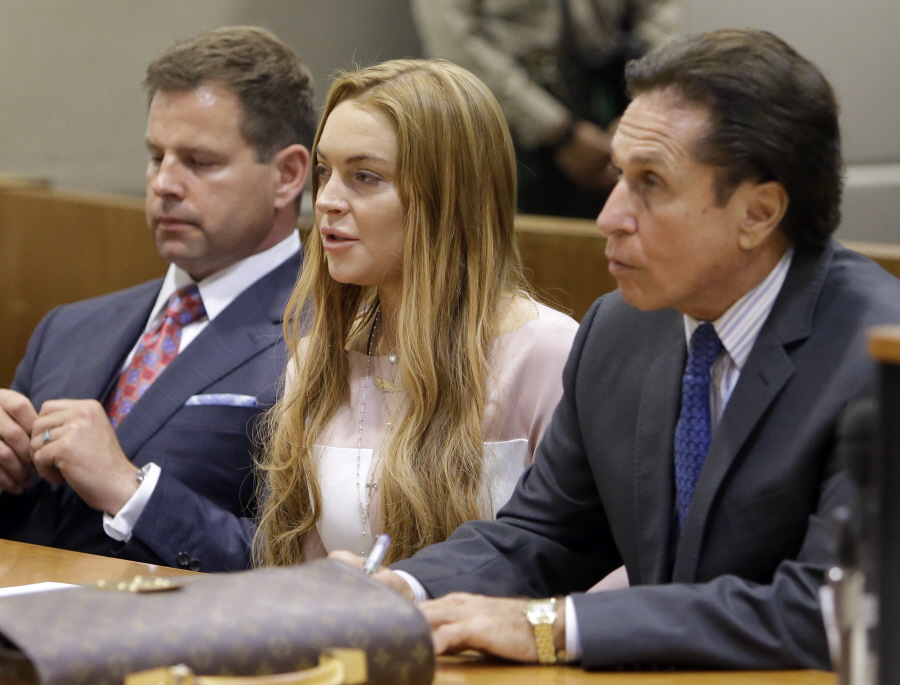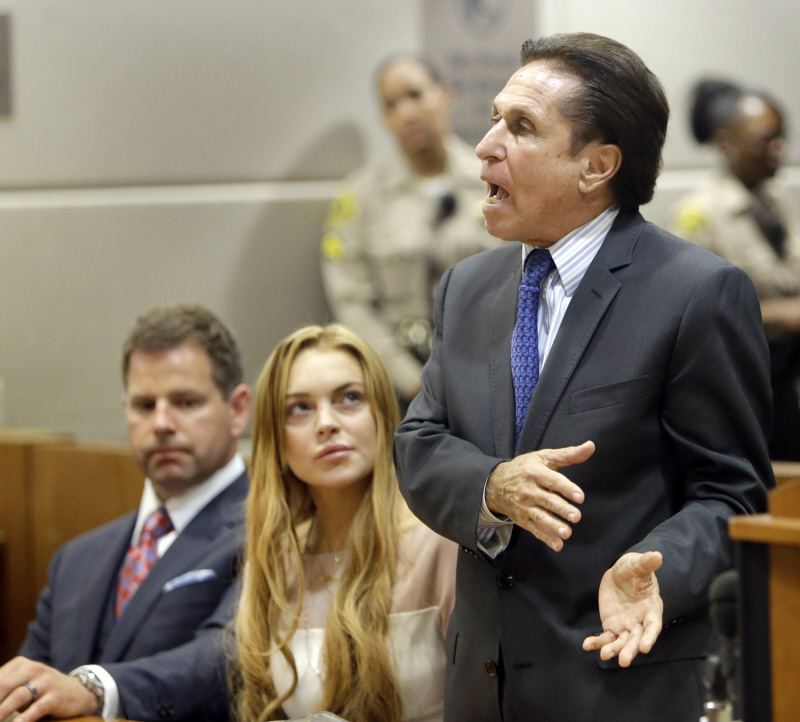 Photos courtesy of WENN.

Written by Kaiser

Posted in Lindsay Lohan, Mark Heller

- Mariah Carey lip synced on American Idol [CDAN]
- Colin Firth is looking good [Lainey Gossip]
- Internet celebrity charged with murder! [D-Listed]
- What is Paz Vega wearing? [Go Fug Yourself]
- New bachelors on The Bachelorette [Reality Tea]
- Goodbye to The Office [Pajiba]
- Bachelor Sean's fiance cheats on him [Evil Beet]
- Britney Spears out with her man [Popsugar]
- Nina Dobrev works it [Popoholic]
- Cindy Crawford needs to lay off the 'tox [Celebslam]
- Who said it: Carrie Bradshaw or The Dalai Lama? [Buzzfeed]
149 Responses to "Lindsay Lohan's lawyer Mark Heller truly being investigated for witness tampering"