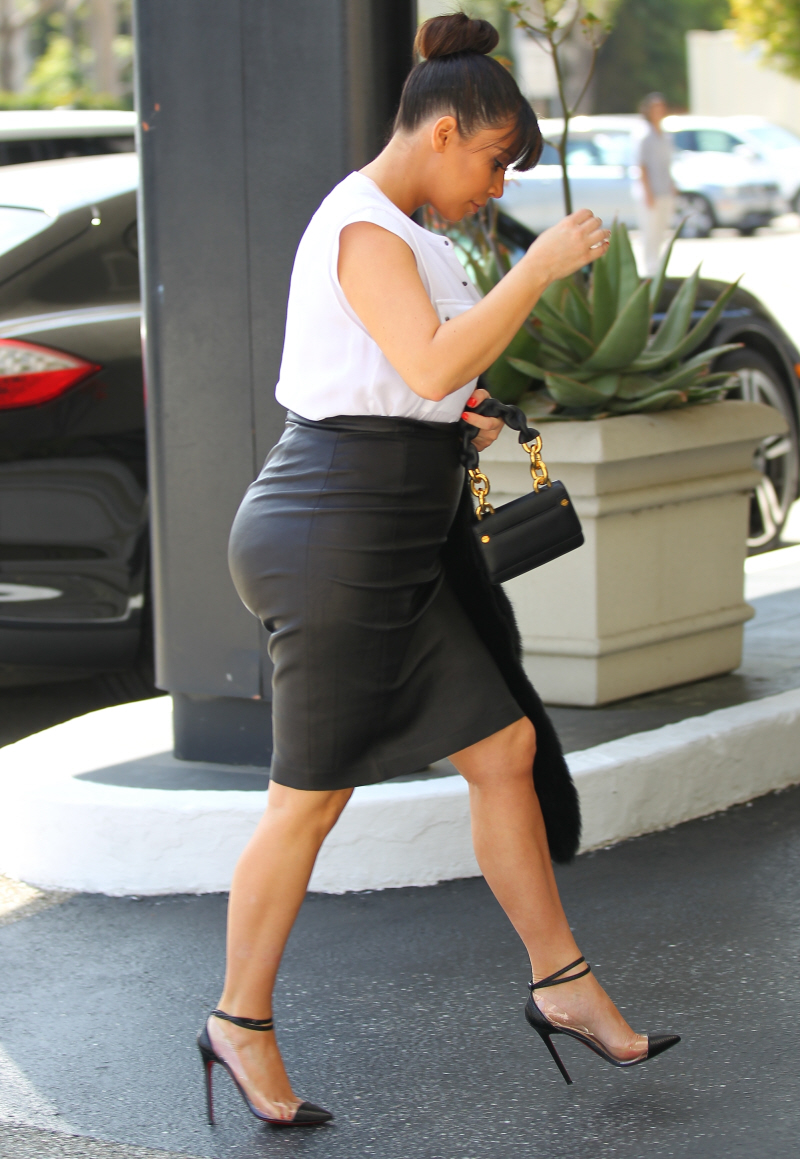 Here are some photos of Kim Kardashian out to lunch with Khloe Kardashian and some friends yesterday in Beverly Hills. Yes, Kim is still obsessed with wearing maternity leather, which bugs. Granted, I've never been pregnant, but it seems like most women would prefer maternity wear with some "give" and some stretch, right? Instead, Kim is pouring her size-4 (pregnant!) ass into leather pencil skirts. I included some butt shots because I know you love them.
As for yesterday's story about Kim's divorce case deposition and the subsequent rants directed at me… I give up. Seriously. All of you Kim-haters are right, Kris Humphries is a genius and his plan to take down the Kardashians is working SO WELL and Kim sucks at everything and she planned everything, forever, always. Seriously? Ugh. Anyway, some of you questioned why Kris wasn't at Kim's deposition considering Kris and his lawyer made such a huge fuss about it during one of the pre-trial hearings. Apparently, Kris had "practice and travel obligations" on Tuesday, the day Kim was deposed. But Kris still plans to attend the May divorce trial of course. Some of you wanted Radar's versions of events too, so here you go:
Kim Kardashian's much anticipated divorce deposition took place on Tuesday at her lawyer Laura Wasser's office, and RadarOnline.com has exclusively learned that the proceedings grew rather contentious when the reality starlet absolutely refused to answer questions about what media outlets she talks to, off the record.

"The deposition was long and grueling, and Kris Humphries' attorney, Lee Hutton, was extremely thorough. Kim was asked what media outlets she talks to, off the record, because Kris believes she has planted negative stories about him in the press," a source close to the situation tells RadarOnline.com exclusively.

"It's very well known that Kim talks to a tabloid gossip website on almost a daily basis, with no attribution to her. Kim refused to answer that line of questioning, on the instruction of her lawyer. Kim's refusal to answer could force her to take the witness stand at the divorce trial, which is scheduled to take place in May," the insider added.

Team Humphries also grilled Kardashian about recent media reports that she had a miscarriage scare, and that all of the divorce drama played a role in it.

"Lee peppered Kim with questions about her relentless travel schedule, including flying to Nigeria and remaining in the African country for less than 24 hours. Kim hopped a twelve hour plus flight back to Los Angeles. Lee wanted to know specifically what Kim's doctor had told her about pregnancy troubles. Kim admitted that it wasn't just the divorce that caused the scare, but rather her very active lifestyle, which has included numerous promotional appearances that require travel," the insider revealed.

As RadarOnline.com previously reported, Humphries was livid that some reports seemingly blamed him for her recent miscarriage scare – and he believes people close to Kim planted those reports.

"Kris feels this is yet another ploy by Kim's camp to make him look bad, our source said.

"The only stress Kim is experiencing is temper tantrums because Kris isn't just going to give her a divorce because it's convenient for her. Perhaps Kim should also stop filming Keeping Up With The Kardashians, and stop the jet setting lifestyle," an insider previously told us.

The NBA player is committed to proving his marriage to Kim was a sham and wants an annulment, not a divorce.
Yes, Kris has it all figured out! A famewhore reality star speaks off-the-record to media outlets!!!! THIS IS SCANDALOUS. This will completely win the case for Kris! Or at least that's what his lawyer is leaking to Radar. I mean… really? We're going to play that game of "she leaks to the media, and I'm telling you this because I'm leaking to the media!!!" I'm glad Gabriel Aubry and Halle Berry never got to that point, because it would have been a complete mess.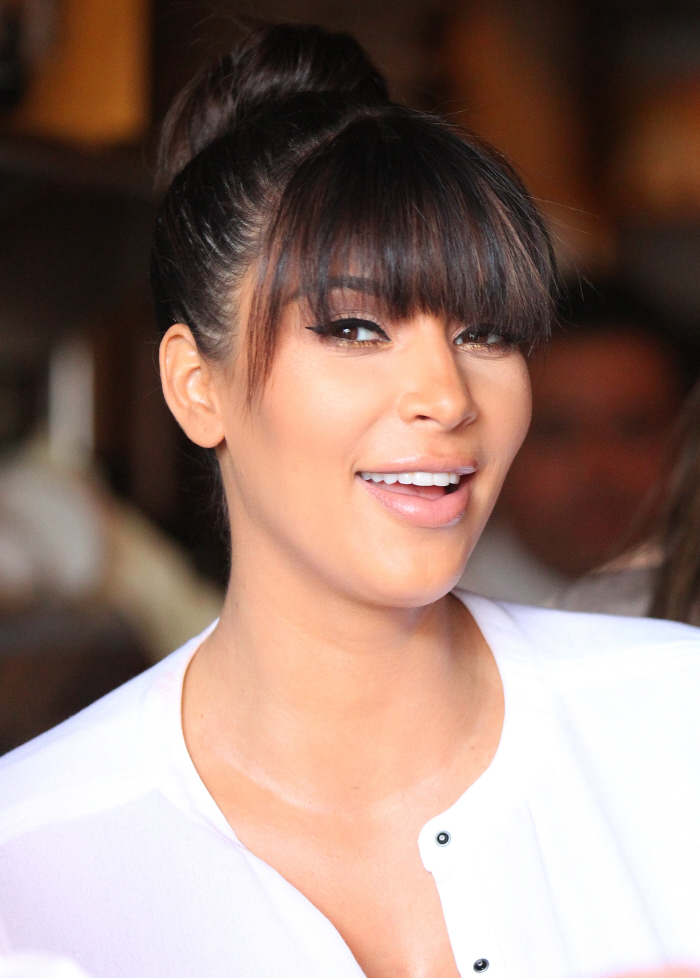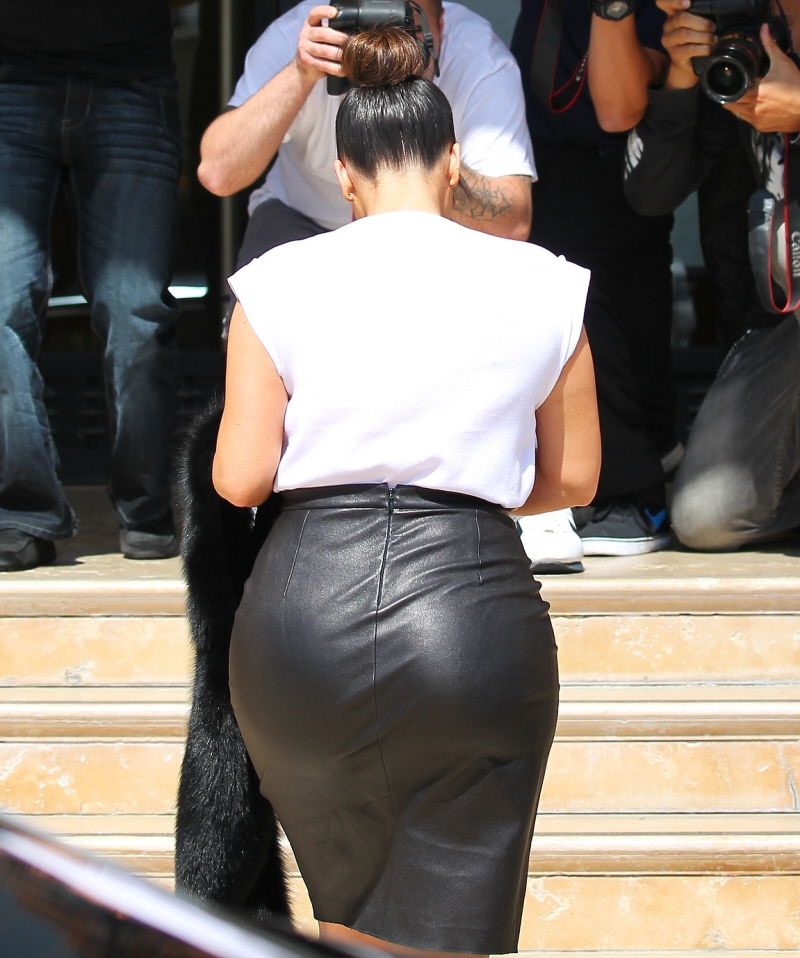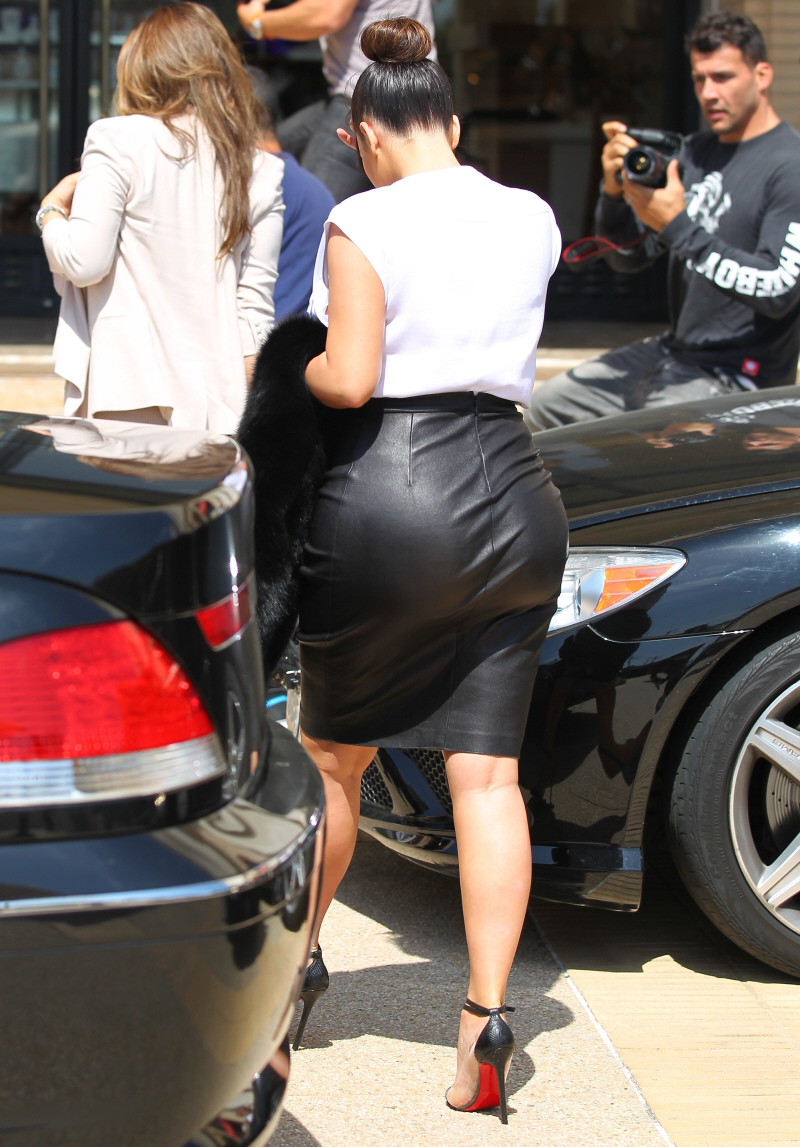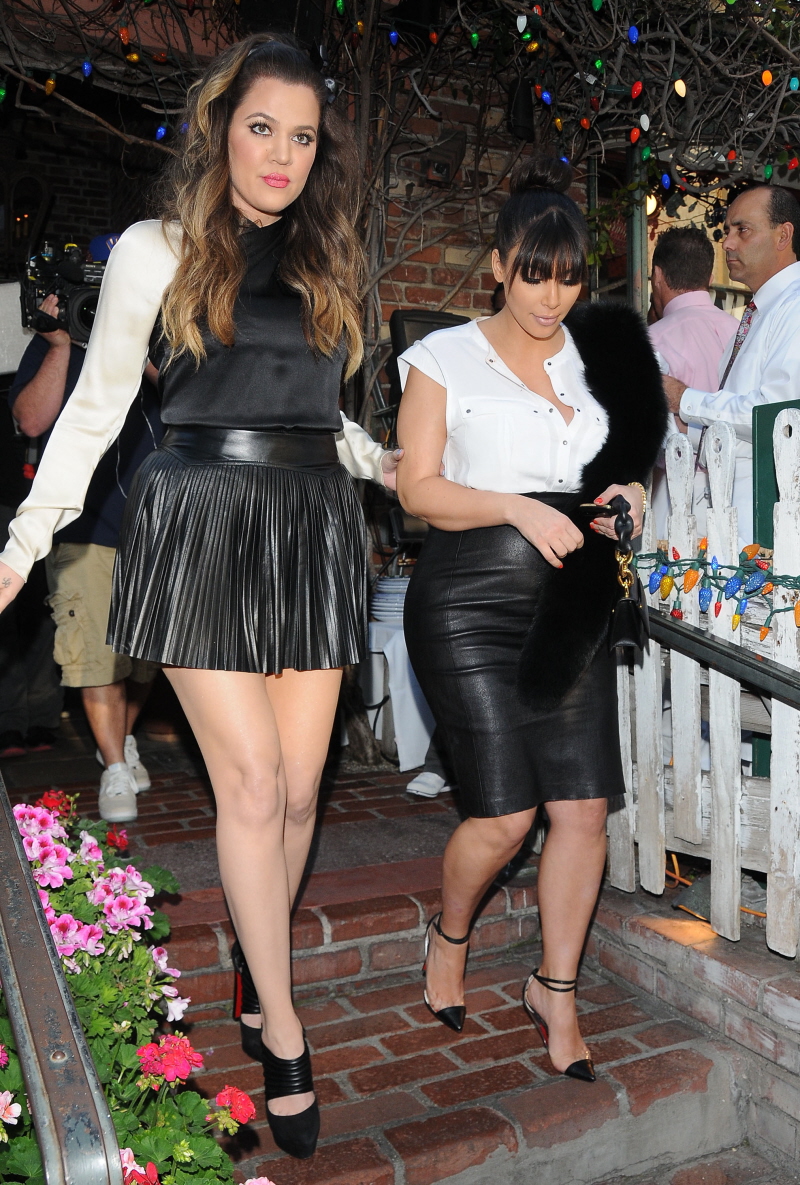 Photos courtesy of WENN, Fame/Flynet.