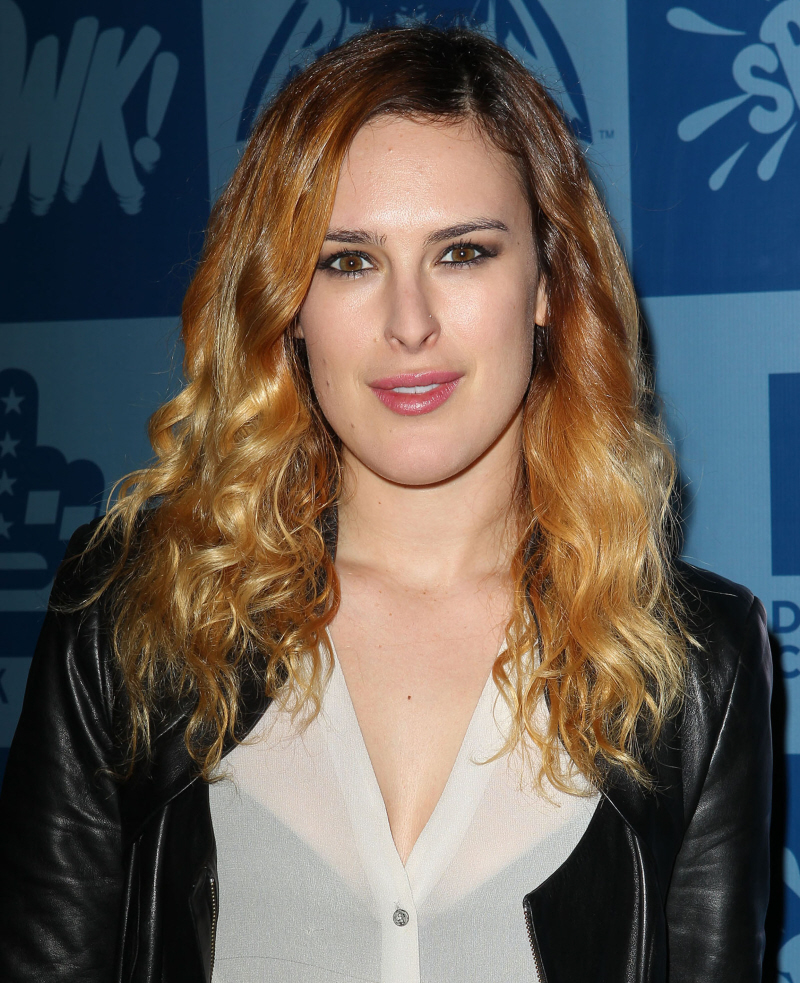 I was looking through our photos of Rumer Willis, and I guess she's been in the process of going blonde-ish for a few months, but these are the first red carpet photos we've had of Rumer in a while, so let's just say that she's "newly blonde". The last time I paid attention to Rumer, she had very dark hair with kind of a reddish tint: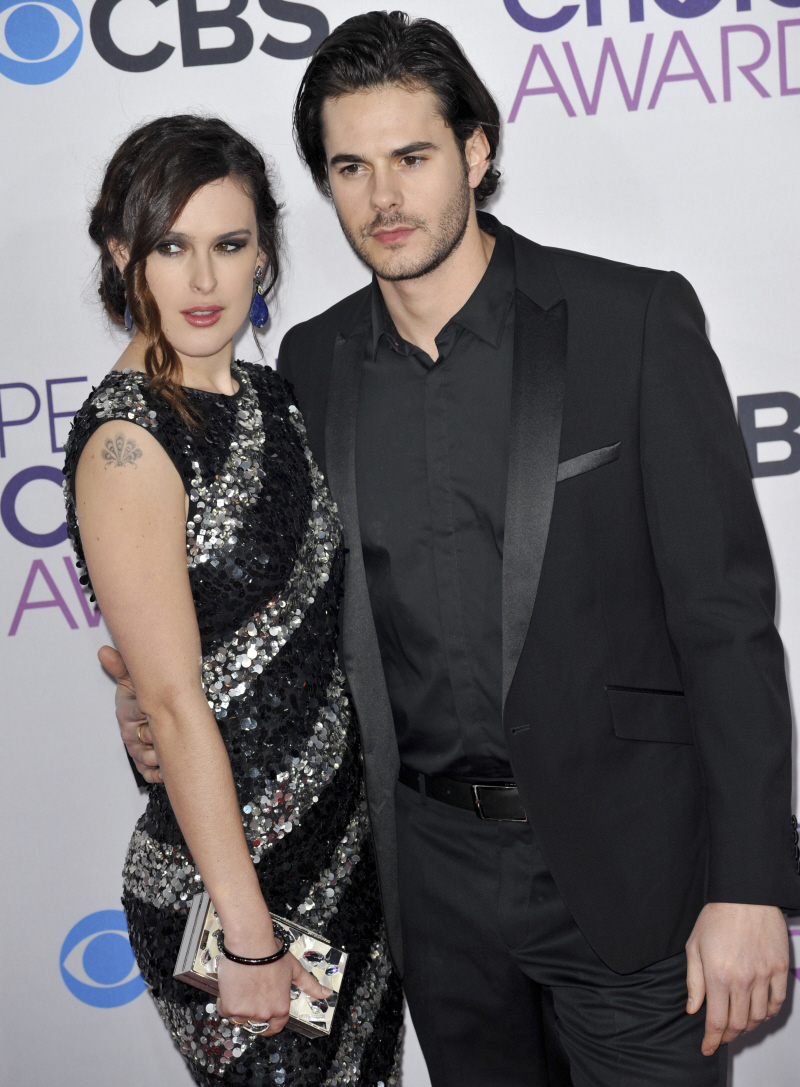 I actually thought that color suited her. I'm a big fan of ladies going darker than their natural hair color, although most women go lighter. Rumer changes her hair often enough – for a few years she even had some Manic Panic red-pink shade that looked completely awful on her. The dark hair was an improvement, and I'm surprising myself by not hating this blonde shade either. I guess it's sort of ombre? Is she intending to have such prominent roots or what?
But here's my real question, beyond the hair change – is Rumer getting lip injections? I'm looking through old photos to see if her upper lip always looked so swollen, and… yeah, I think she's getting her lips plumped. If it's good enough for Lindsay Lohan and Kim Kardashian, eh? I asked CB to look and she doesn't think the lip-plumpers are new, she thinks Rumer has been getting lip injections for a few months, and that Rumer got new (bigger) veneers in 2011. I guess the real question is: with a mother like Demi Moore, how could you avoid thinking that a little tweak here and there will hurt? Here's Rumer in March 2011: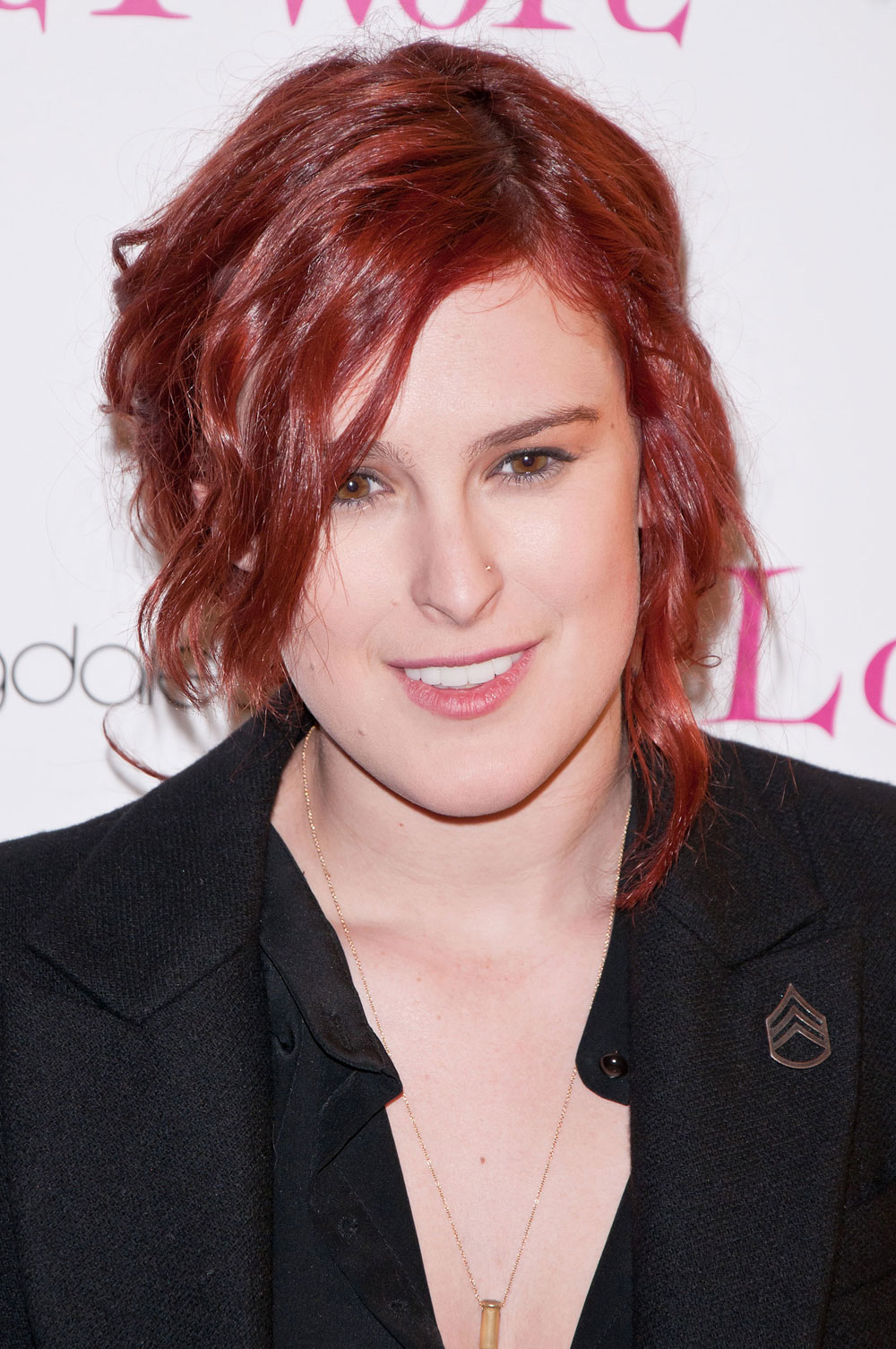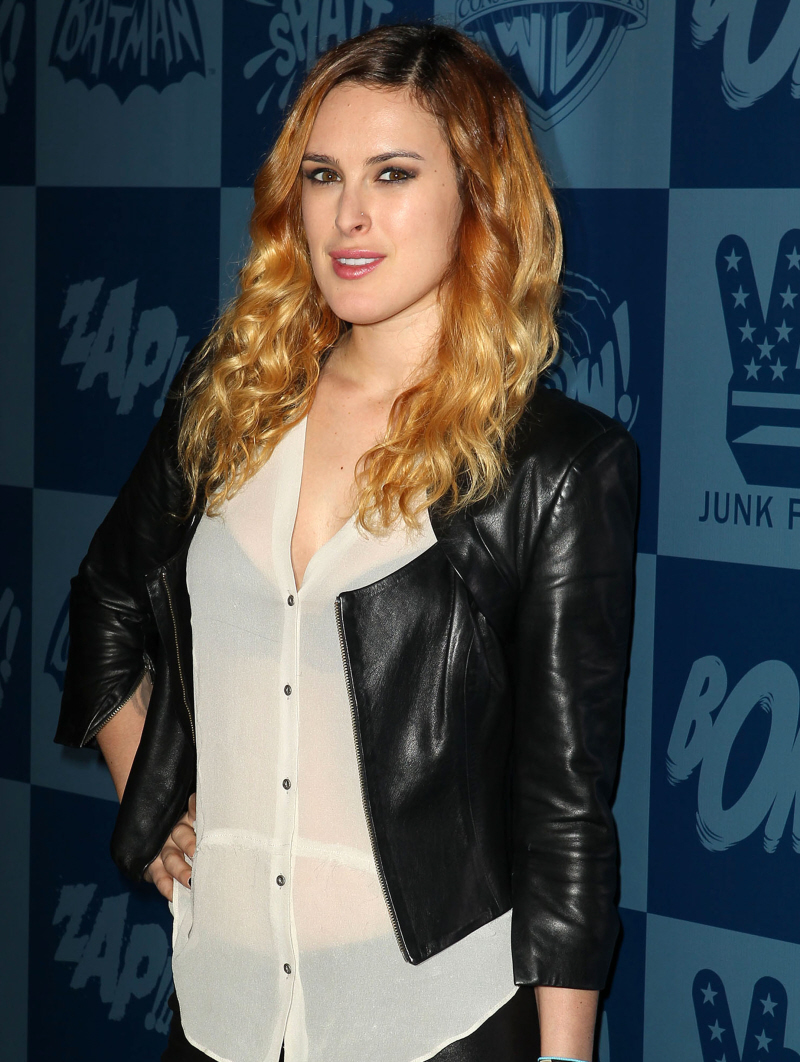 Also: CB wanted me to point out Adam West is checking out Rumer's rack.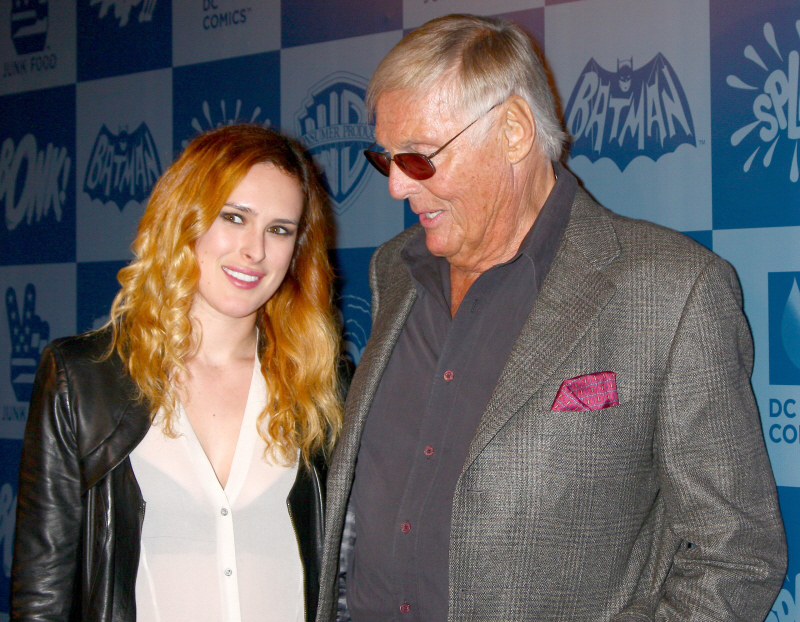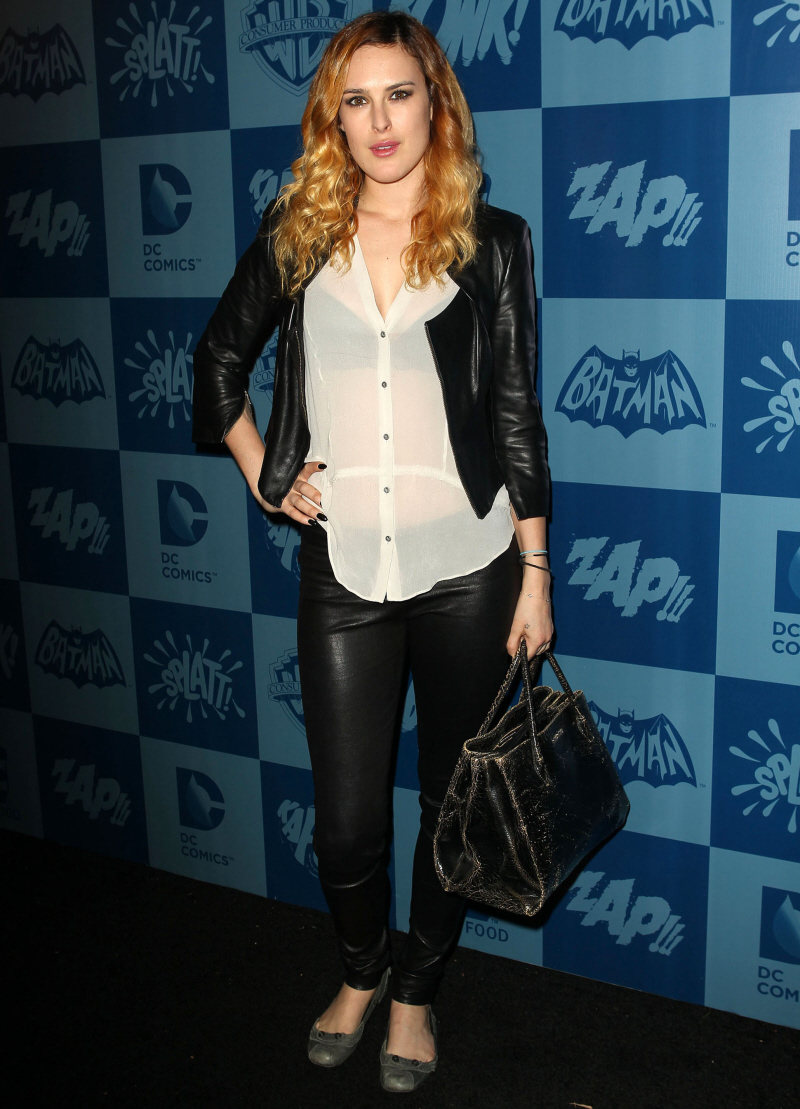 Photos courtesy of WENN. Rumer is shown at the launch of a "1960s Batman Classic TV series product line" sponsored by Junk Food Clothing and Warner Bros.