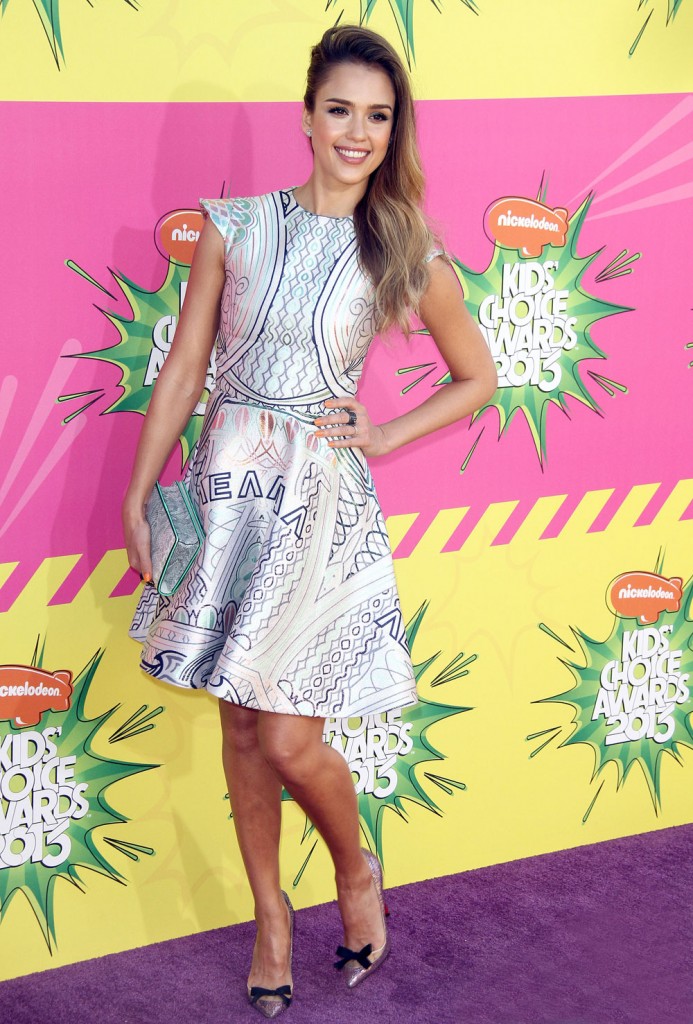 Here are some final fashion photos from the Kids Choice Awards Saturday night. (Kaiser and Bedhead have some earlier coverage.) It's a very fun end to a protracted awards season, and included a heavy-duty sliming of Sandra Bullock and Neil Patrick Harris. A list of winners is here.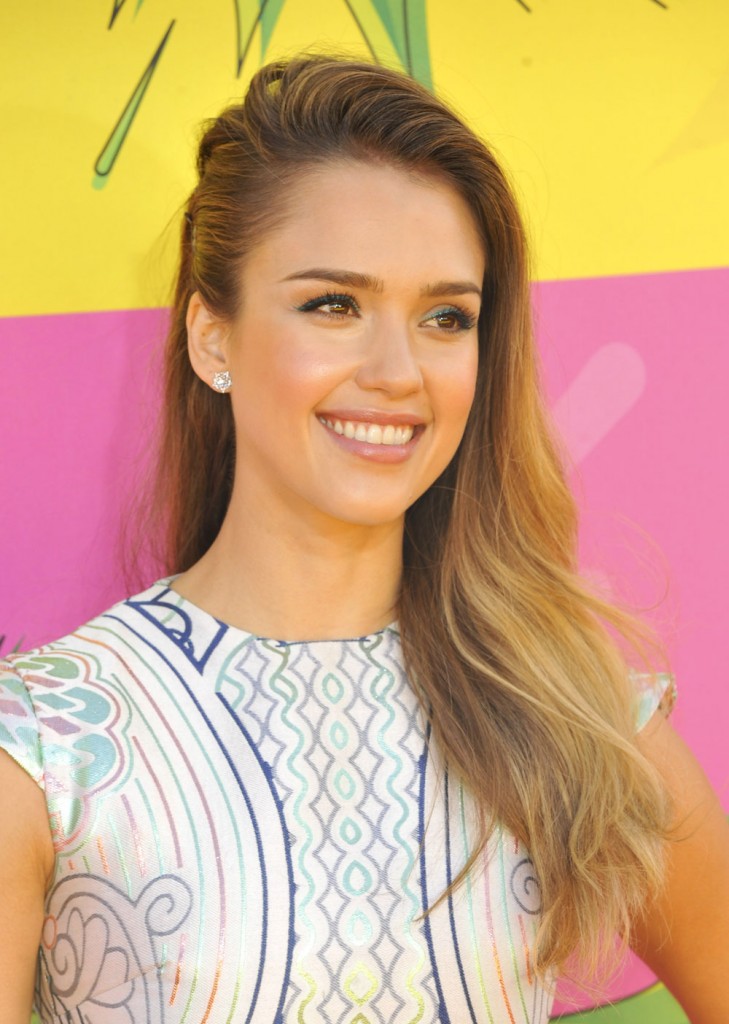 First off we have Jessica Alba in a Mary Katrantzou A-line white cap sleeve dress with a blue, teal and pink line design. (Our friends at Red Carpet Fashion Awards have the link to the dress on Net-a-Porter. It's $4k! It's doubtful Alba paid a dime for it of course.) It's a very event-appropriate, cute look for her. Some may think that the curlicue design is too precious, but I love this look. Her hair and makeup are so well done too. One complaint: her shoes are too cutesy. (I have an aversion to bows on shoes, it doesn't matter if they're Louboutins.) Some plain pumps or strappy heels would have looked more elegant.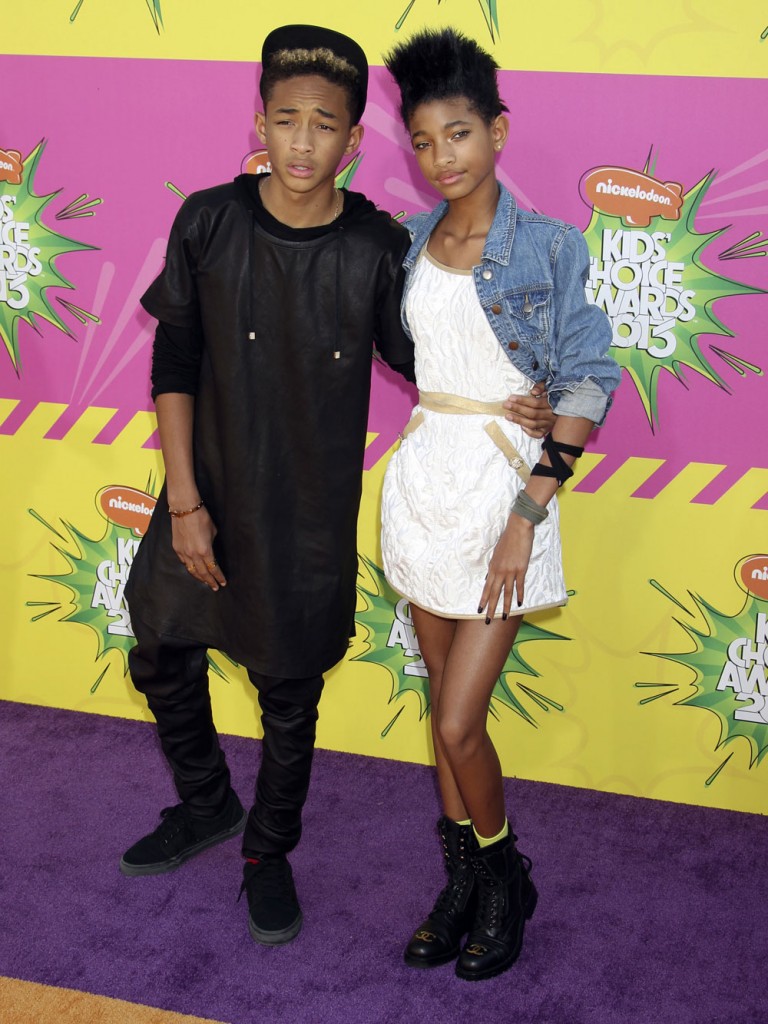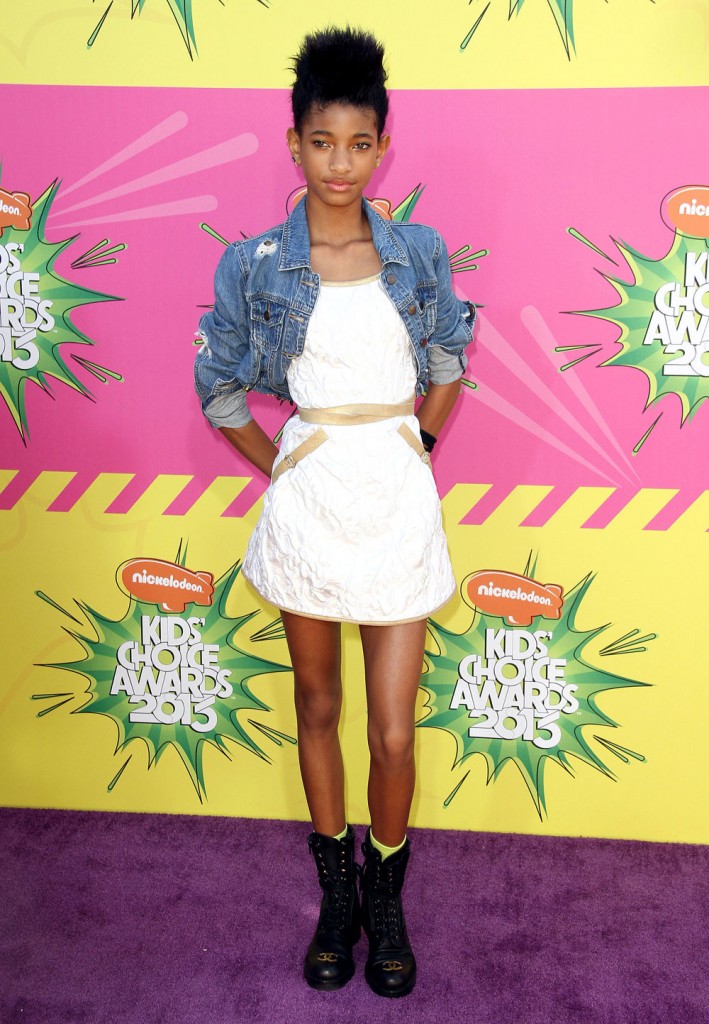 Here are Jaden and Willow Smith looking cute but serious. Can you believe they're just 14 and 12? They're both stars now and they're used to red carpets. I love Willow's little crop jean jacket, and I like how she paired combat boots with a dress! I used to do that in the late 80s, but my combat boots were from the military supply store, not Chanel. Jaden is dressing like Justin Bieber and I'll leave it at that.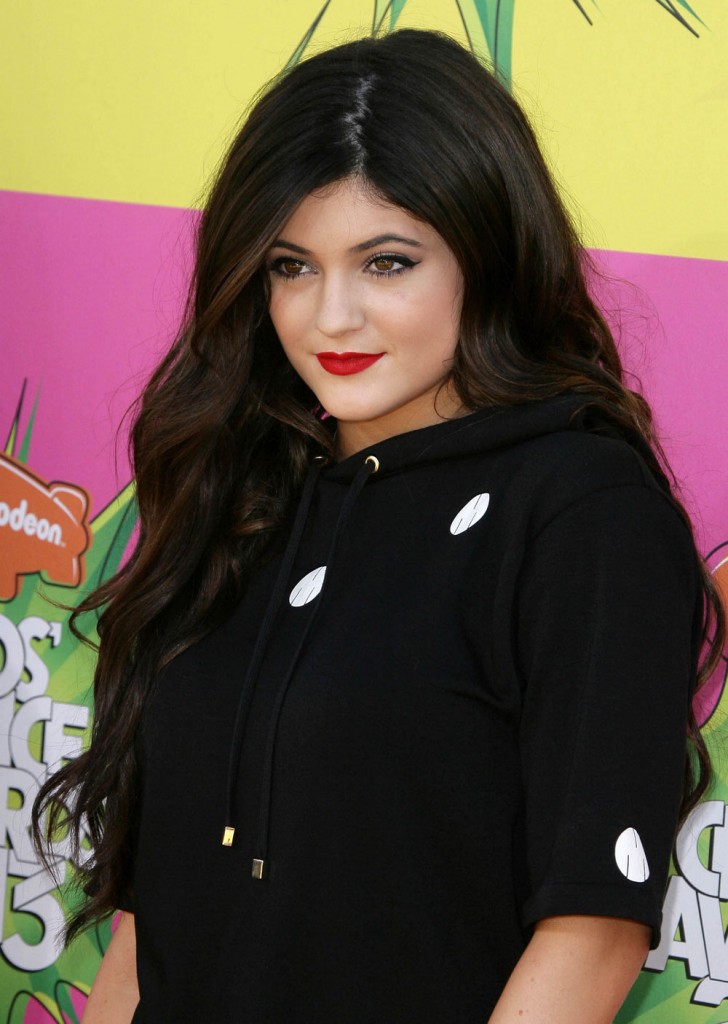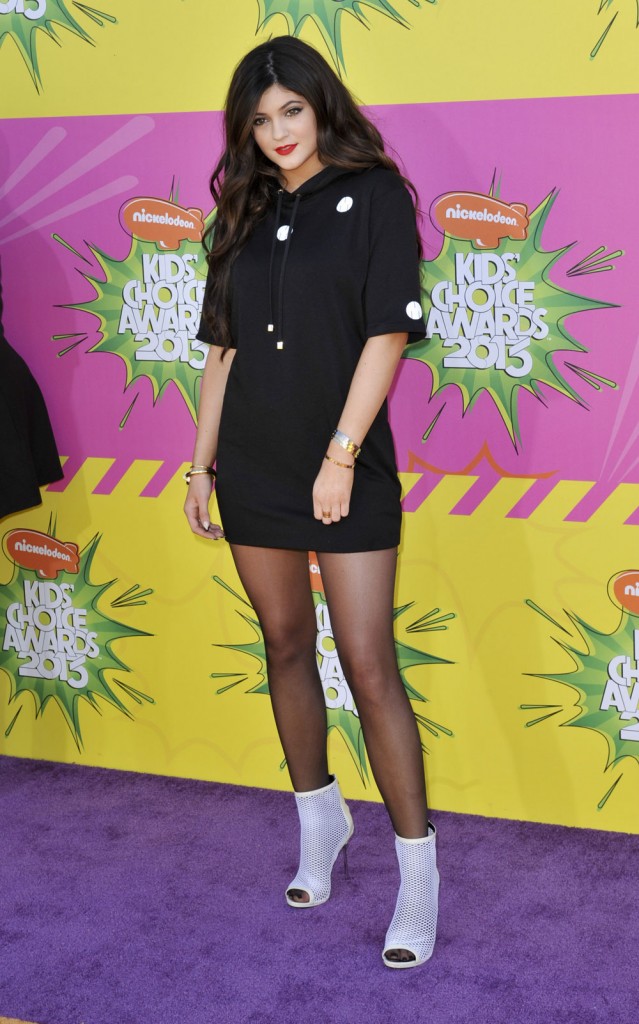 Here's Kylie Jenner, whom Jaden was seen out with in London earlier this month. Her sister Kendall didn't show up, (or least wasn't on the red carpet that I can find) which makes me wonder if she had another engagement or if she just didn't want to come. She's said she's not as into fame so she may be avoiding these things. Kylie, 15, is wearing a lot of makeup, but she's covered up well and she's even wearing hose. Her hoodie dress is adorable.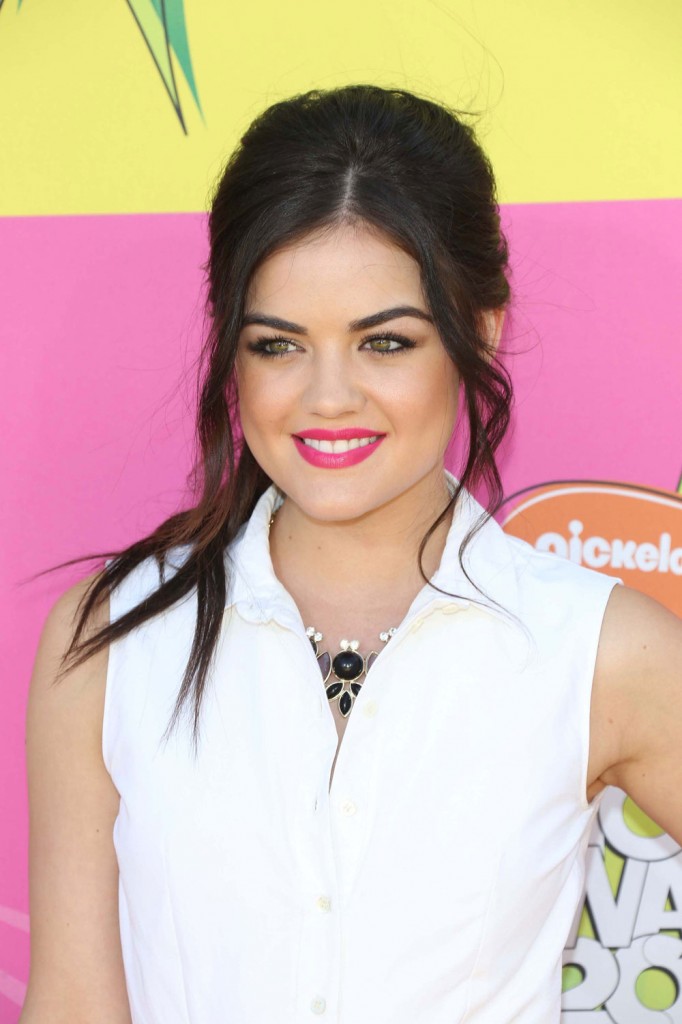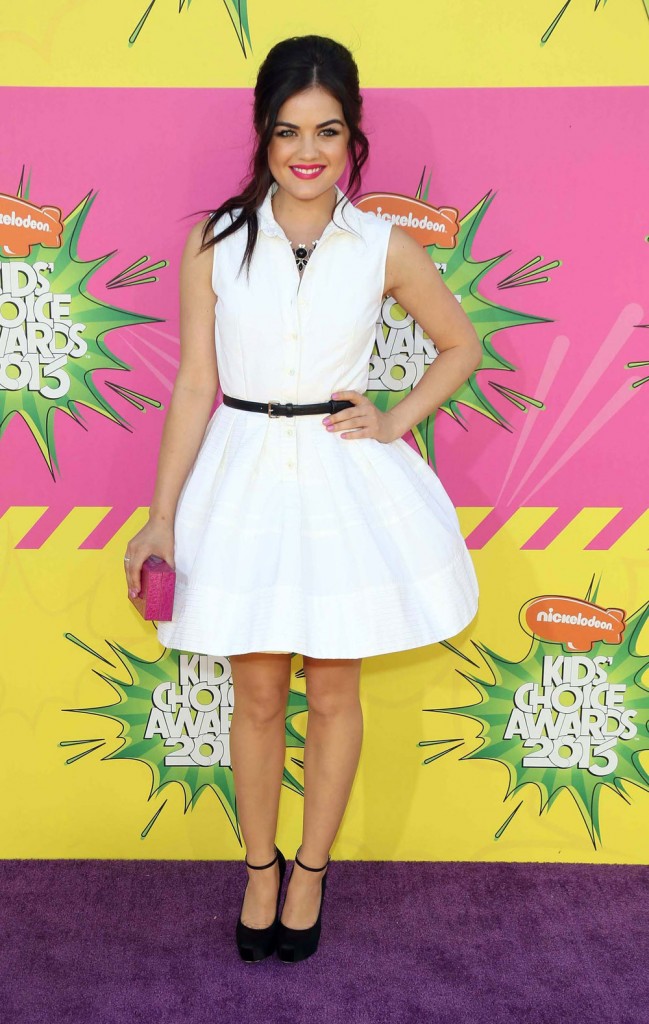 Finally Lucy Hale of Pretty Little Liars is looking super cute in white Christian Dior. I love this retro look!
Photo credit: Fameflynet and WENN.com