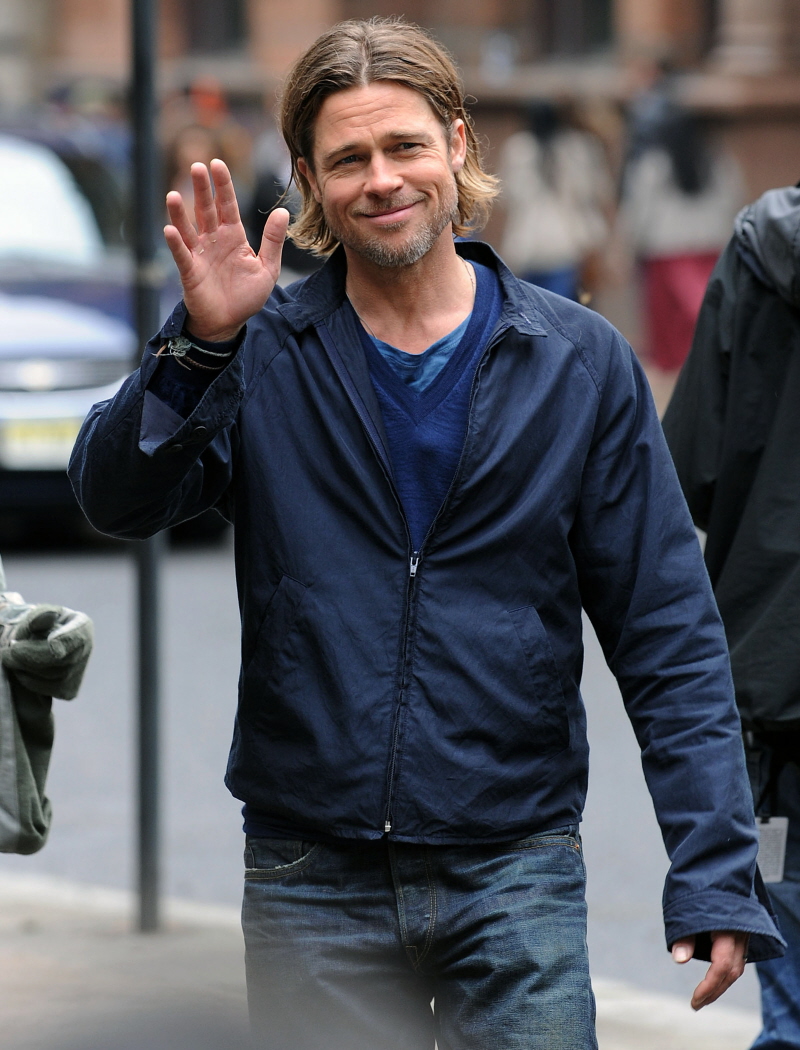 A few months ago, we saw the first full trailer for Brad Pitt's neverending trainwreck-production World War Z, and I was surprised by how good it looked. Granted, I didn't read the book that it's loosely based on, and I would probably feel differently if I had read the book. I hear the book was slower and more meditative, and the film has completely rearranged the way the story (of the zombie apocalypse) has been told. But considering this film cost something like $200-300 million to make and considering it's being released in June, the expectations for this to deliver on a popcorn-blockbuster level are pretty high. And now that I've seen the second trailer… I think the film might actually deliver…?
Yeah. I would see this, and I'm not even into zombie stories. There's an element (I think) of 28 Days Later to this, only instead of telling a smaller, personal story of the zombie apocalypse in England, WWZ is all about the global pandemic and how a super-power deals with the disaster. Call me crazy, but I think Brad's crazy gamble might pay off and this movie is going to be HUGE. Men of all ages will want to see it because it's about zombies and ladies will agree to see it because it stars Brad Pitt.
Here's the new poster for the film too – it's striking but they could do better.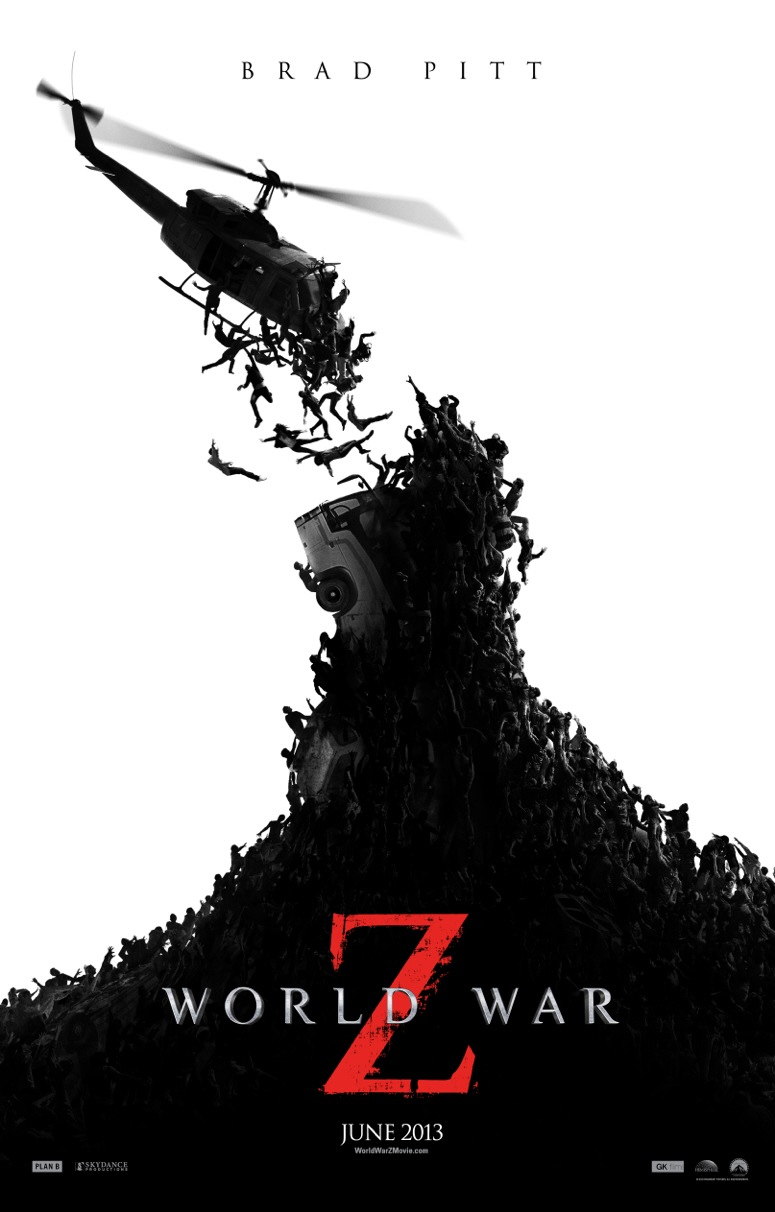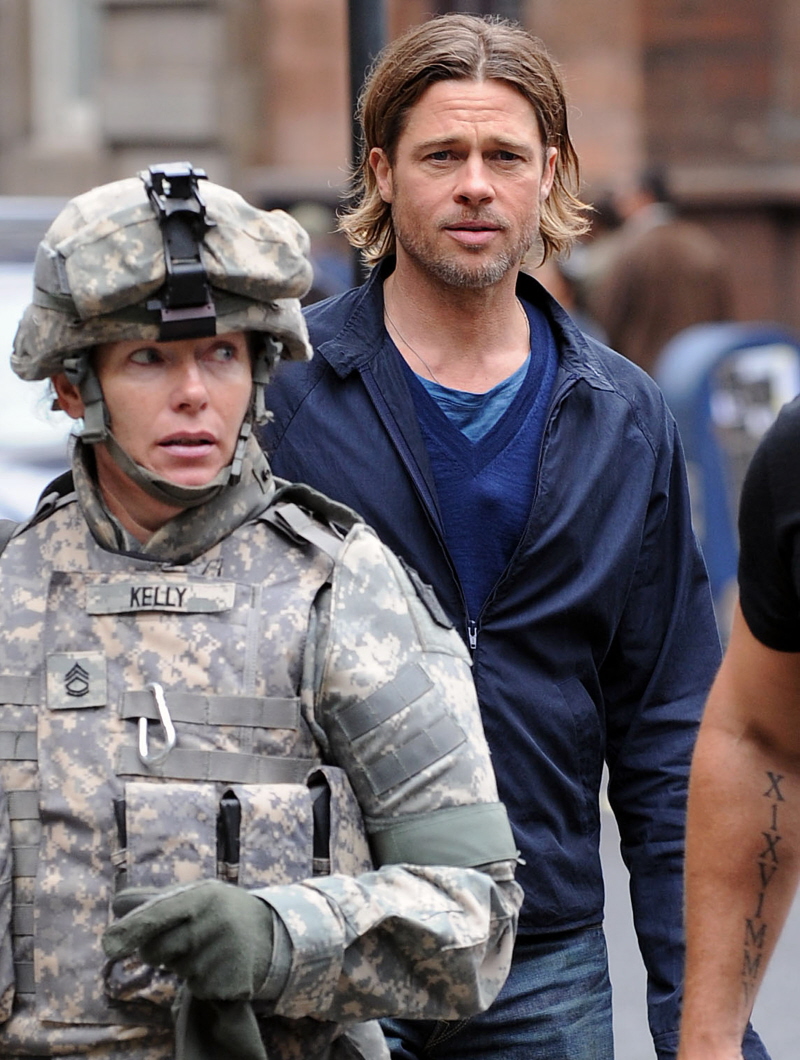 Poster courtesy of Collider, additional images courtesy of Fame/Flynet.