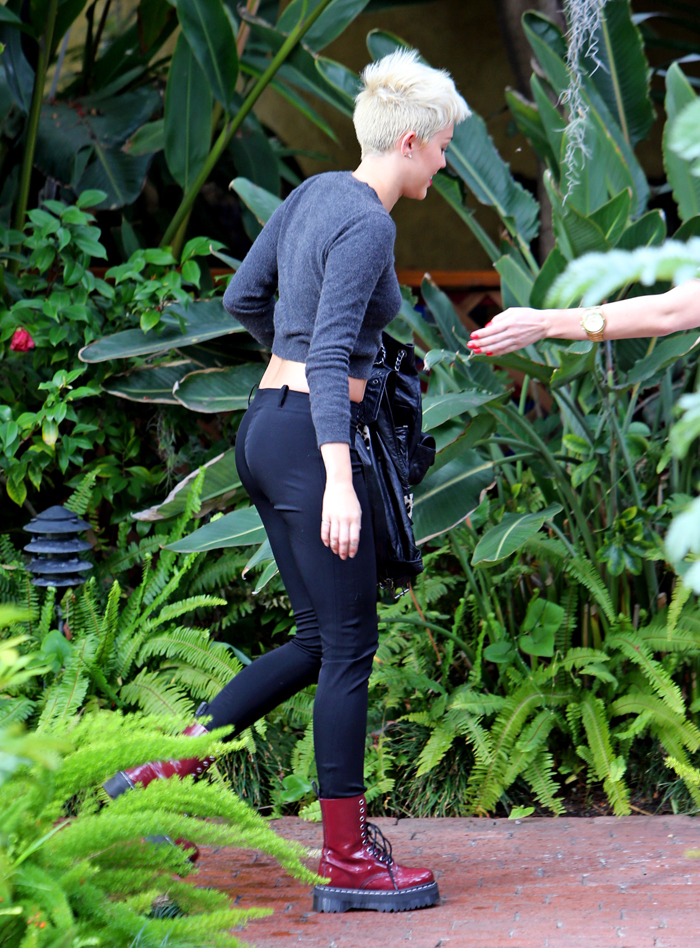 These are photos of Miley Cyrus heading to the recording studio for her new album. Late last week, Kaiser covered the story that Liam Hemsworth was back in Los Angeles, and apparently he and Miley were together all along or something to that effect. While Liam was at the airport, TMZ hilariously dared to ask him exactly what he was doing with January Jones in the back of that car, and Liam said nothing but only remained stonily silent in unity with January's own stone cold stare in response to the same question. Now TMZ has a photo of Liam with a golf club outside Miley's house, so I guess it doesn't matter anymore.
As soon as Liam was back on U.S. soil, a Miley source spoke to people about how "very happy" she was that Liam was back in town, and how "inseparable" they have been over the course of a few days. And of course the wedding was still on! Now Radar Online has published a similar story with additional details of how Miley and Liam are making it work. Because she promised to grow up, and he promised to be more mushy and romantic, and he can't live without her. Uh-oh:
Miley Cyrus and Liam Hemsworth's wedding Is back on!

The couple saved their relationship with last-minute talks during the weekend at the 20-year-old singer's Los Angeles home, RadarOnline.com has learned exclusively.

The two were desperate to iron out their differences as soon as Liam, 23, returned from his overseas trip, a source revealed. And their differences were drastic! Liam wants Miley to grow up and be more responsible and Miley wants more romance – but in the end they figured it all out.

"After a four-week break, Liam went back to Miley to talk about their problems," the insider tells RadarOnline. "He had a chance to clear his head in Australia and Manila, realized he couldn't be without Miley and wanted to make their relationship work.

"They sat down and talked it all through. Miley told Liam she wants more romance in the relationship, while Liam said he wanted to her be more responsible and act her age.

"Liam and Miley both have dominant personalities and can be quite stubborn. In the end, they knew that it would be better if they just listened to one another."

And whatever was said between Liam and Miley seems to have worked. On Sunday evening, the Can't Be Tamed star changed her Twitter profile picture to a close up image of her huge engagement ring.

The 3.5 carat diamond ring has been off – and then on – Miley's finger a few times lately.
[From Radar Online]
I have no idea what Radar is referring to about Miley's Twitter profile picture — if she did change it to a close-up of her engagement ring, she's already changed it to a picture of her face. Meh. All the same, does anyone else get the feeling that we've possibly been played here? Like, did Miley plan this all and Liam's just going along with it to create buzz for her "all about the music" new album?
At this point, it wouldn't surprise me if this was the plan all along — let Liam pretend to get with January Jones and have someone plant the "kissing" story (because everyone would believe it where January is concerned) and also talk about how Miley was "acting single" at an Oscar party. Then Liam dramatically flies off all alone to Australia while Miley gets papped without her ring. Then Miley gave half-hearted ring denials, and then Liam and Miley magically reunite after weeks apart. Would they really do that? I feel like a conspiracy theorist even suggesting as much, but I don't see how Miley would otherwise so easily forgive Liam for getting with January … especially in such a public manner. Or maybe Miley and Liam are both just dumb when it comes to each other.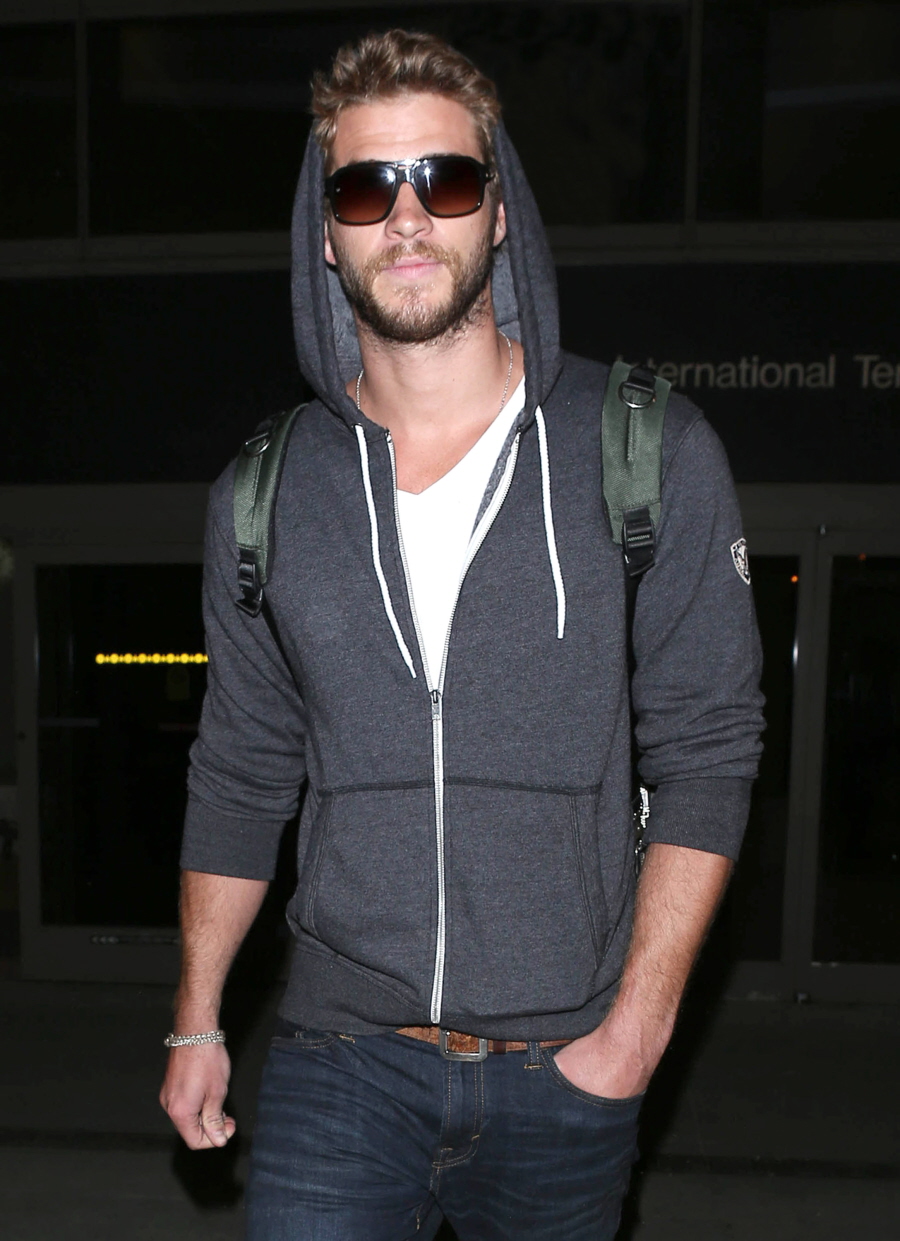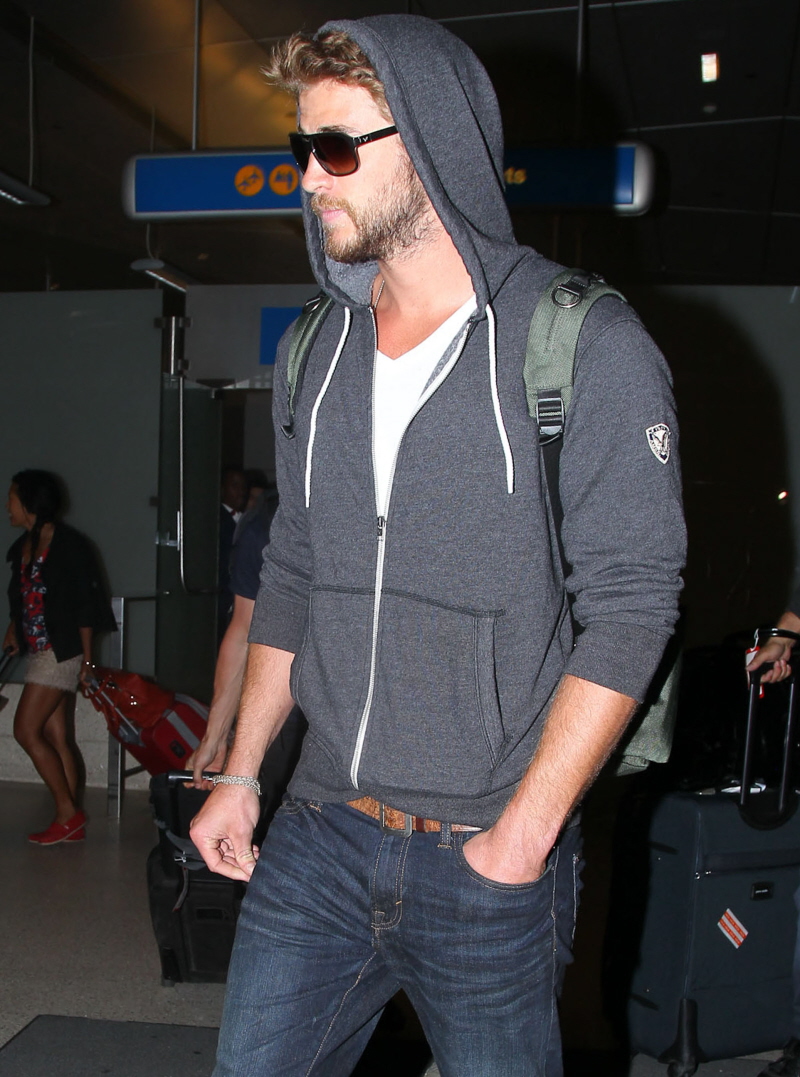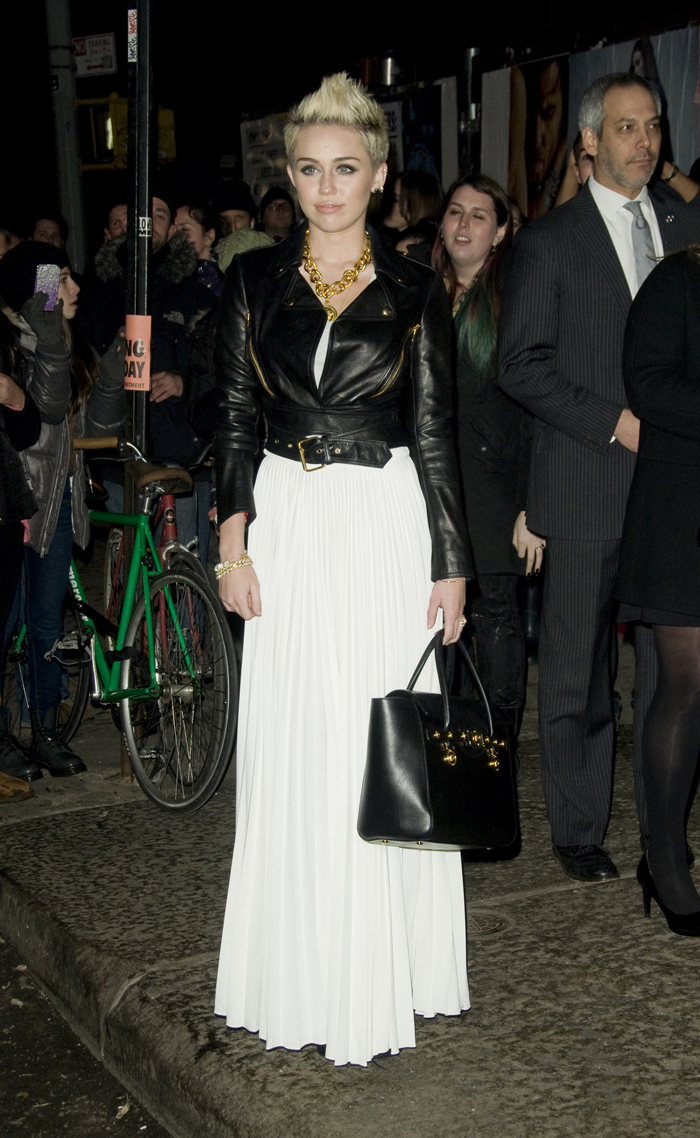 Photos courtesy of Fame/Flynet and WENN