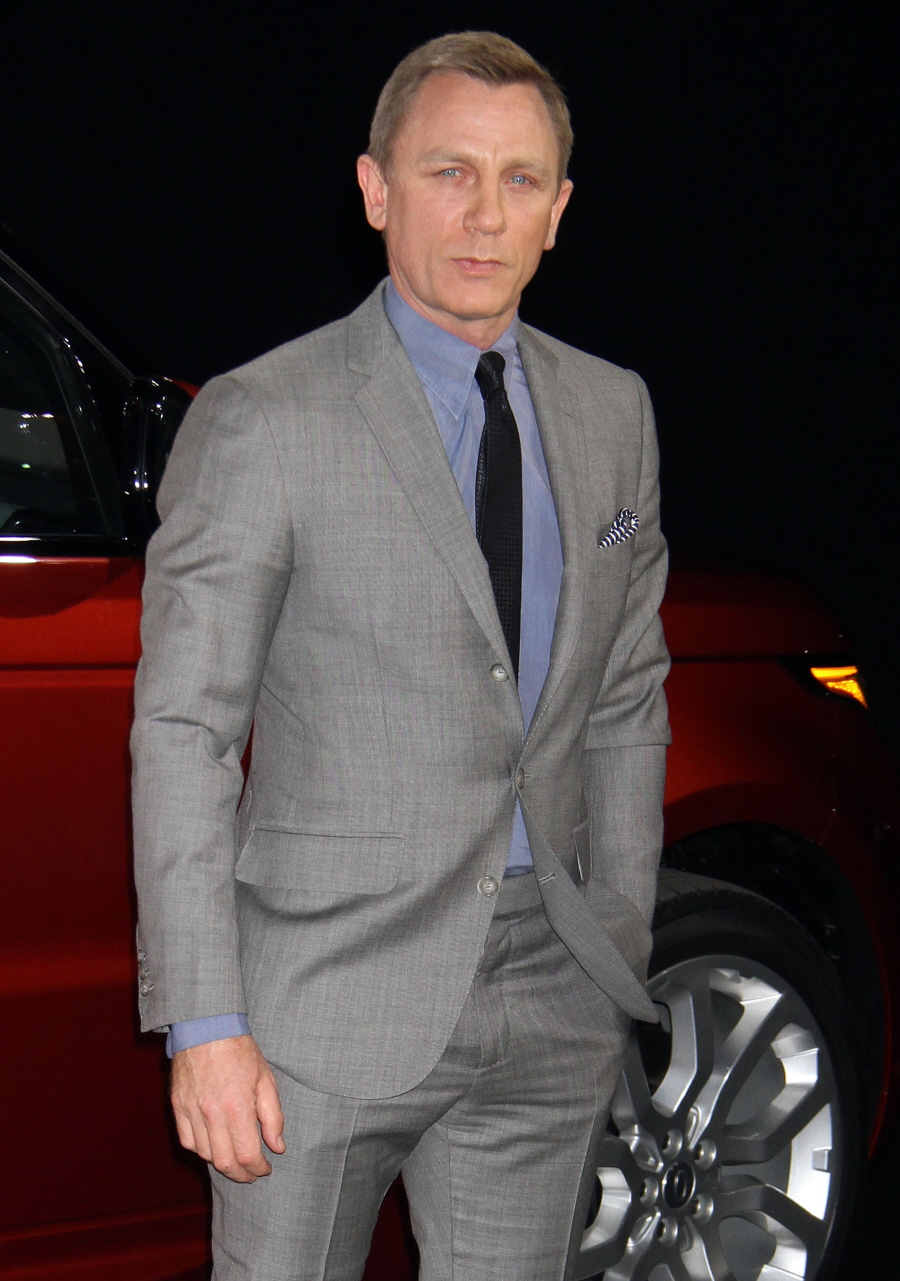 These are some photos of Daniel Craig at the 2013 New York Auto Show earlier this week. Daniel showed up, looked grumpy as the Range Rover Sport was revealed, and then… nothing. From what I can see, very few blogs even ran these photos because they were super-boring. When I glanced through them when they were new, my thought was: "Huh, Daniel Craig is doing car shows now? SELLOUT. Literally, he must be getting paid." Turns out I was right, but it's even weirder than you think:
Seven must be a lucky number for James Bond star Daniel Craig. According to reports, the actor who plays 007, was paid a massive $1 million to appear at a Range Rover event and stuck around for barely seven minutes!

Fans were left fuming after the 45-year-old Brit dashed in and out of the New York Auto Show event, the NY Post is reporting.

One guest told the newspaper: "He didn't even give a speech." Another said: "I couldn't even tell if he was actually here!"

During the event Daniel appeared in a video driving the $70,000-plus 2014 Range Rover Sport.

In footage reminiscent of his appearance during the opening ceremony of the 2012 London Olympics last year, the footage shows the car being driven from the company's UK manufacturing plant into New York, crossing the Manhattan Bridge and ending up on the red carpet.

Daniel then reportedly appeared live, walked along a line of photographers and guests and posed for a quick photo session. Then in a flash the Skyfall secret agent was apparently gone!

A rep for Land Rover told the NY Post: "We won't comment on our relationship with Mr. Craig beyond confirming that Land Rover supports the charity S.A.F.E of which the actor is a patron and will continue its charitable efforts with a vehicle donation later this year."

S.A.F.E is a Kenyan and UK charity that fights a number of social issues in the African country including HIV/AIDS and female circumcision.
I think the subtext is that Range Rover paid Daniel Craig $1 million to do seven minutes of work at a car show AND Range Rover promised to donate a car to the charity of Daniel's choice. Do you know what I would do for $1 million? A lot more than look grumpy on a red carpet for seven minutes. There would at least be a sloppy beej involved, and I don't mind admitting that whatsoever. Which is what I don't understand about A-list actors – if you're going to take a gig like this just for the money, own it. Shill like you're determined to EARN that $1 million. But I guess that's pocket change for someone like Daniel.
Speaking of, a few weeks ago, Daniel threw a hissy fit – complete with screaming – at a fan who dared to take his photo while he was out with Rachel Weisz. Apparently, Rachel had to get in-between Daniel and the fan and calm him down. You can read more about that incident here.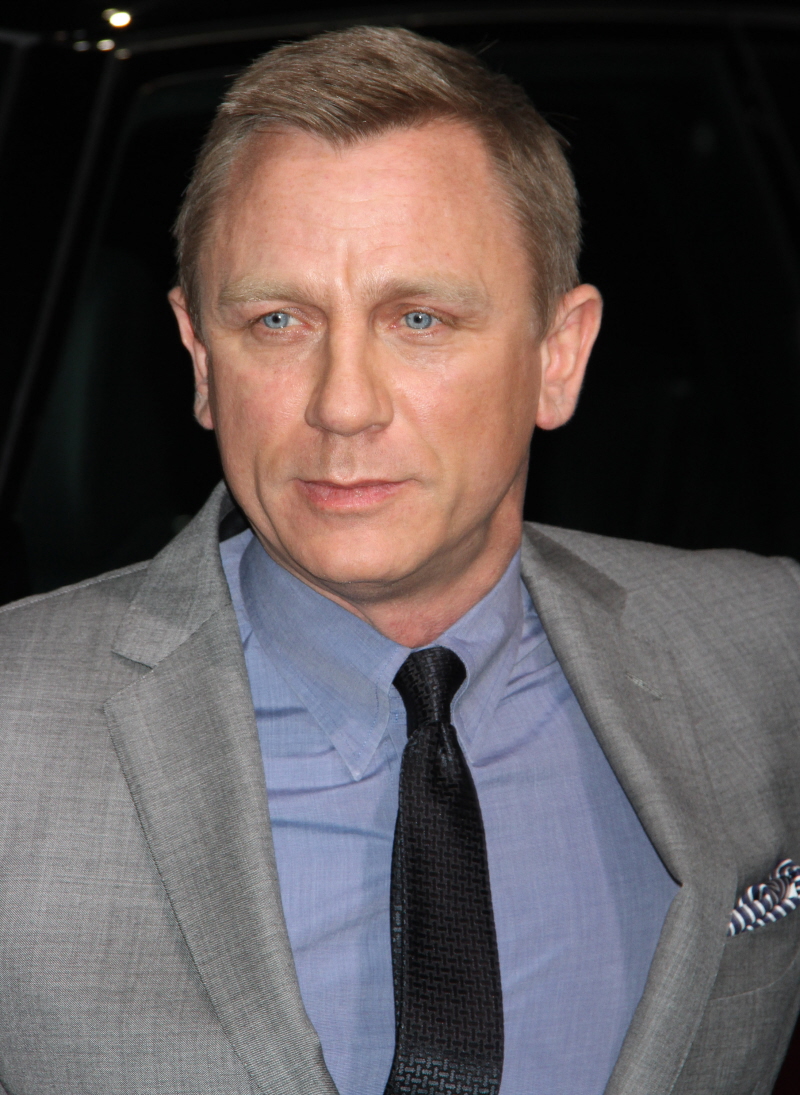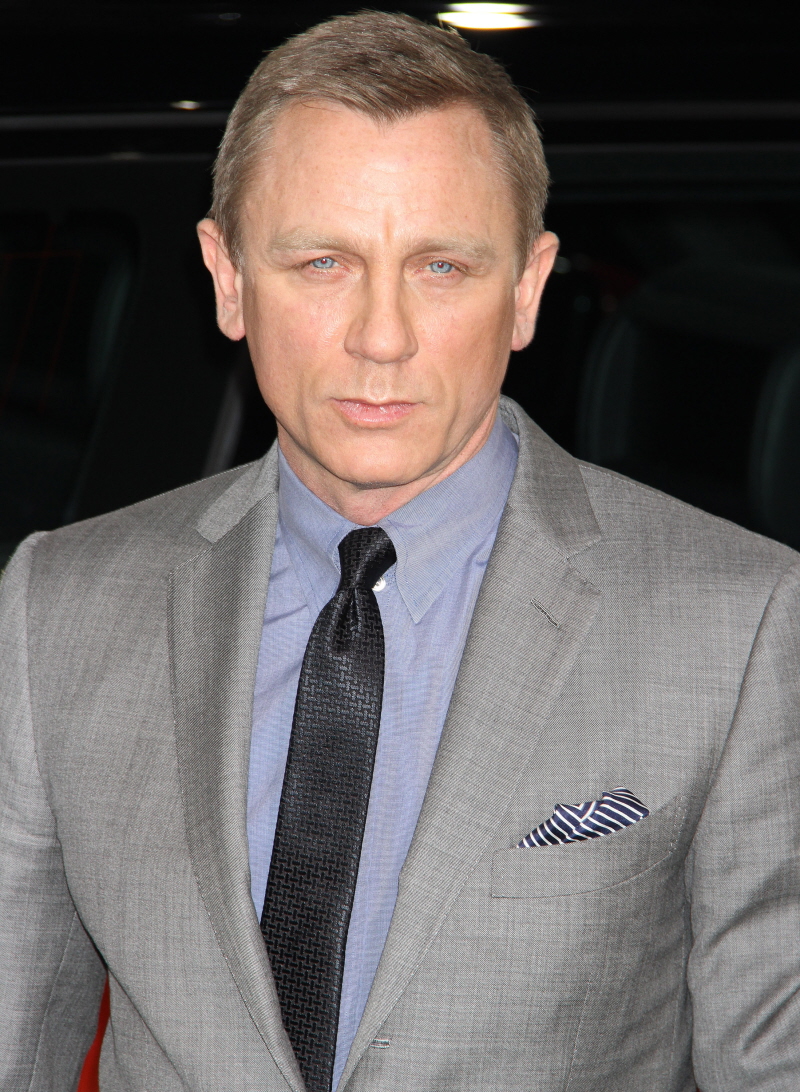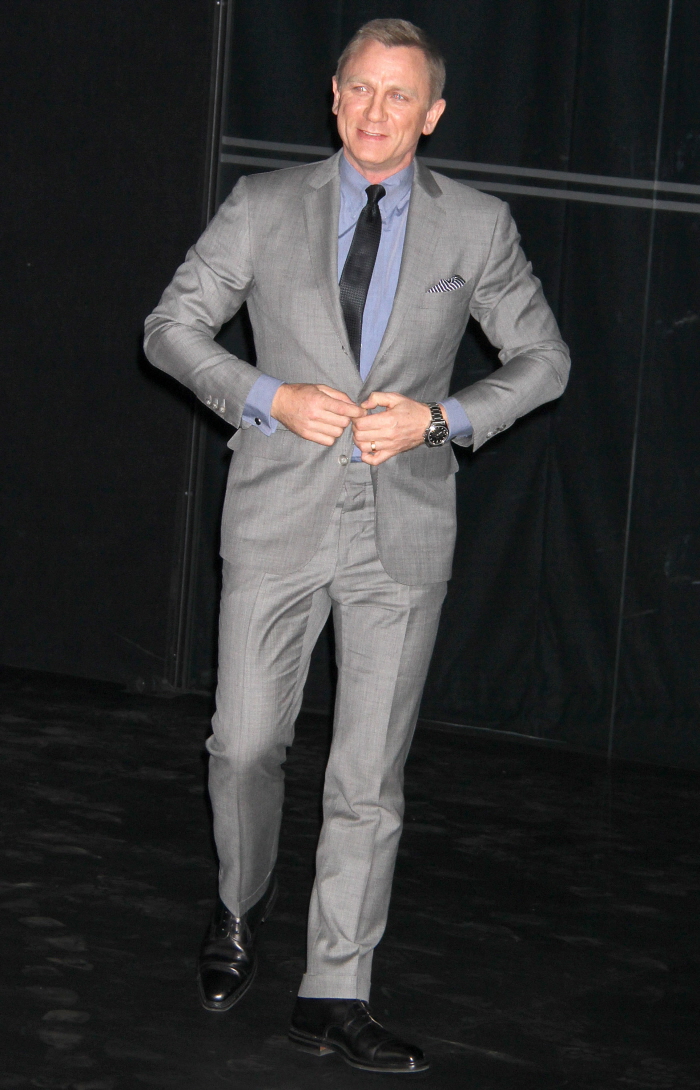 Photos courtesy of Fame/Flynet.