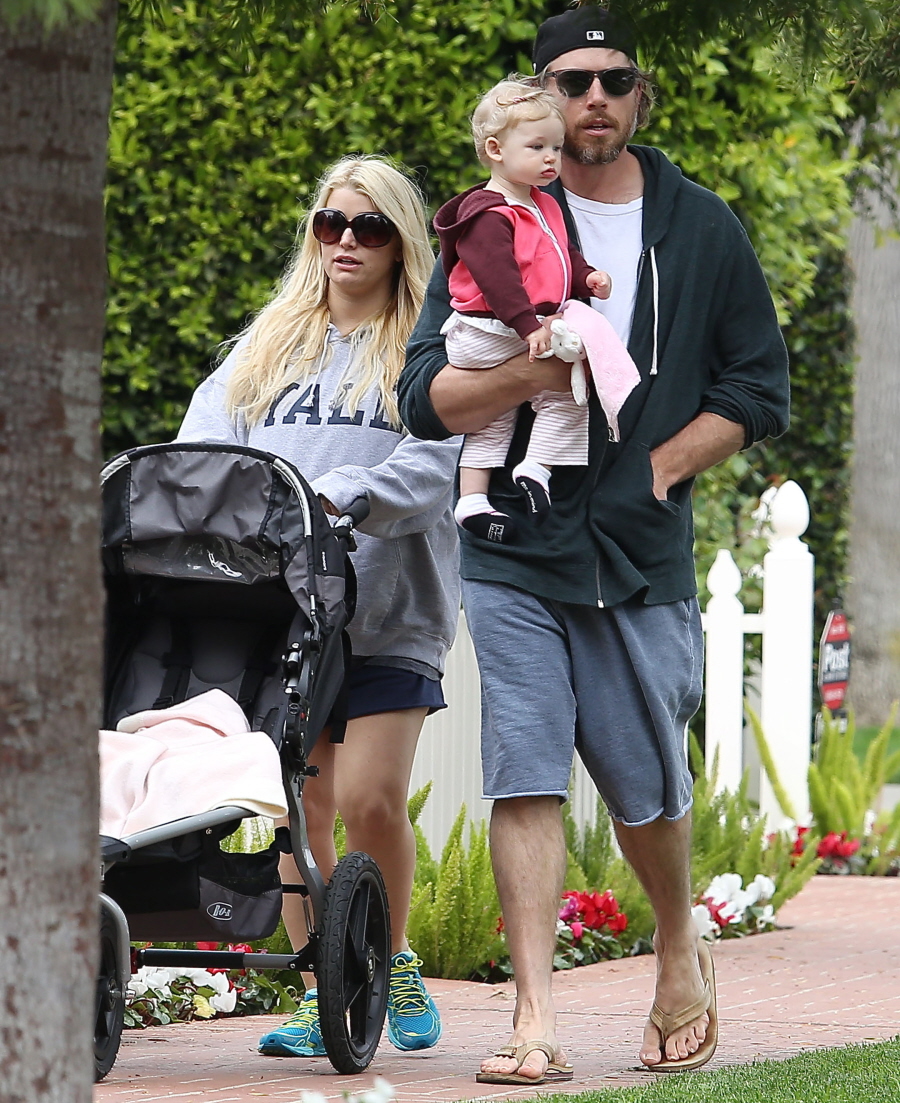 I love Maxwell Drew Johnson's little duckface. She has a natural duckface! Such a pouty little girl. Hopefully in 18 years, she'll get with Samuel Affleck, who also has a natural duckface. Anyway, these are just some nice photos of Jessica Simpson, Eric and Maxi out for a walk on Easter morning in Toluca Lake. Jessica is covering her bump in Eric's Yale sweatshirt, a pair of shorts and a pretty nice-looking pair of kicks. Are those Nikes? I've had a recent bad run on quality sneakers – even when I buy Nike or Reebok, the heels keep falling apart in, like, two months. Any recommendations would be welcome!
Speaking of heels, did you know that Jessica has had to give up her beloved high heels again? At this point in her first pregnancy, Jessica was still traipsing around LA in sky-high heels, but not with this pregnancy. A source told Us Weekly, "Jessica is no longer wearing heels. Her feet are swollen and hurt, and high heels hurt her back." And Jessica was tweeting last week about "practicing walking in flats around my house." Because apparently that's something you have to practice now?
Jessica and her family were together for Easter at her mom's home in Toluca Lake. Tina Simpson is renting the house from Jennifer Love Hewitt for $12,500 a month, which sounds like a really crazy rental, right? Maybe Jessica is paying for all of her mom's stuff now because Joe Simpson can't have any access to the finances because he'll just blow it all on hair product and 20-something gay hustlers.
You know Jessica is due around the same time as Duchess Kate and Kim Kardashian, right? I bet it will be like a row of dominos, they'll all give birth within like 10 days of each other. Who will be first? Jessica or Kim? I feel like Kate will be last of the triad – she'll cross her legs and make sure that the baby doesn't come out until Kim's baby is a few days old.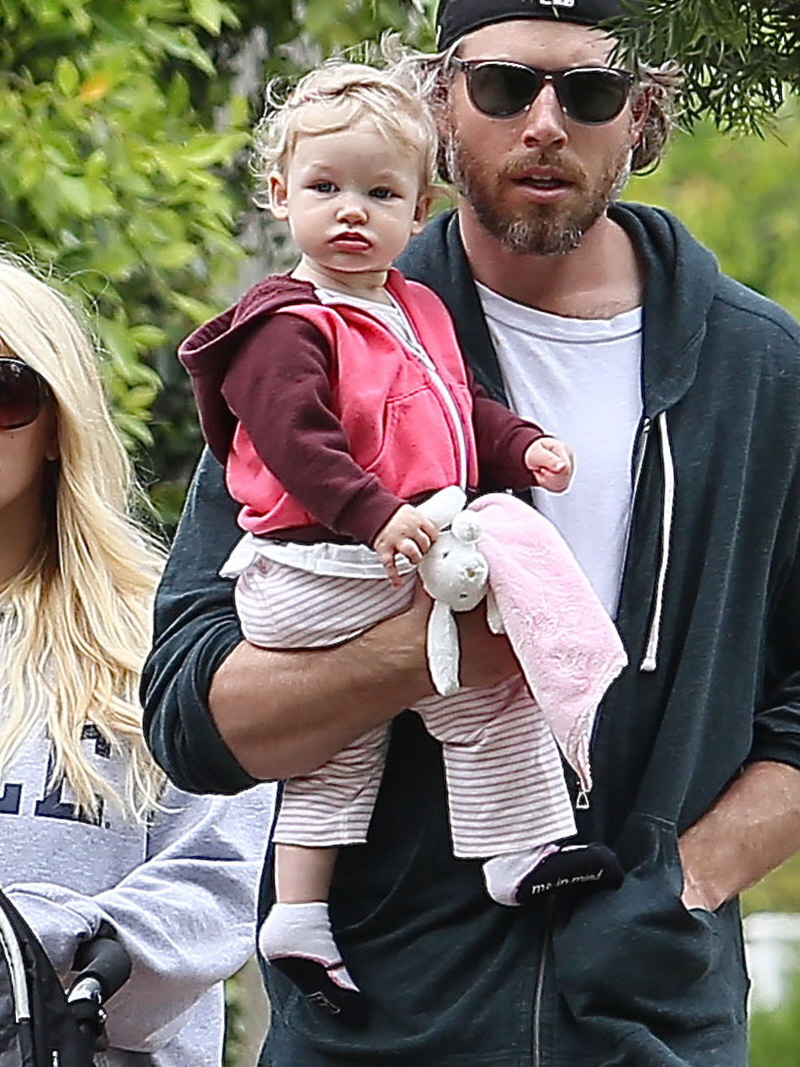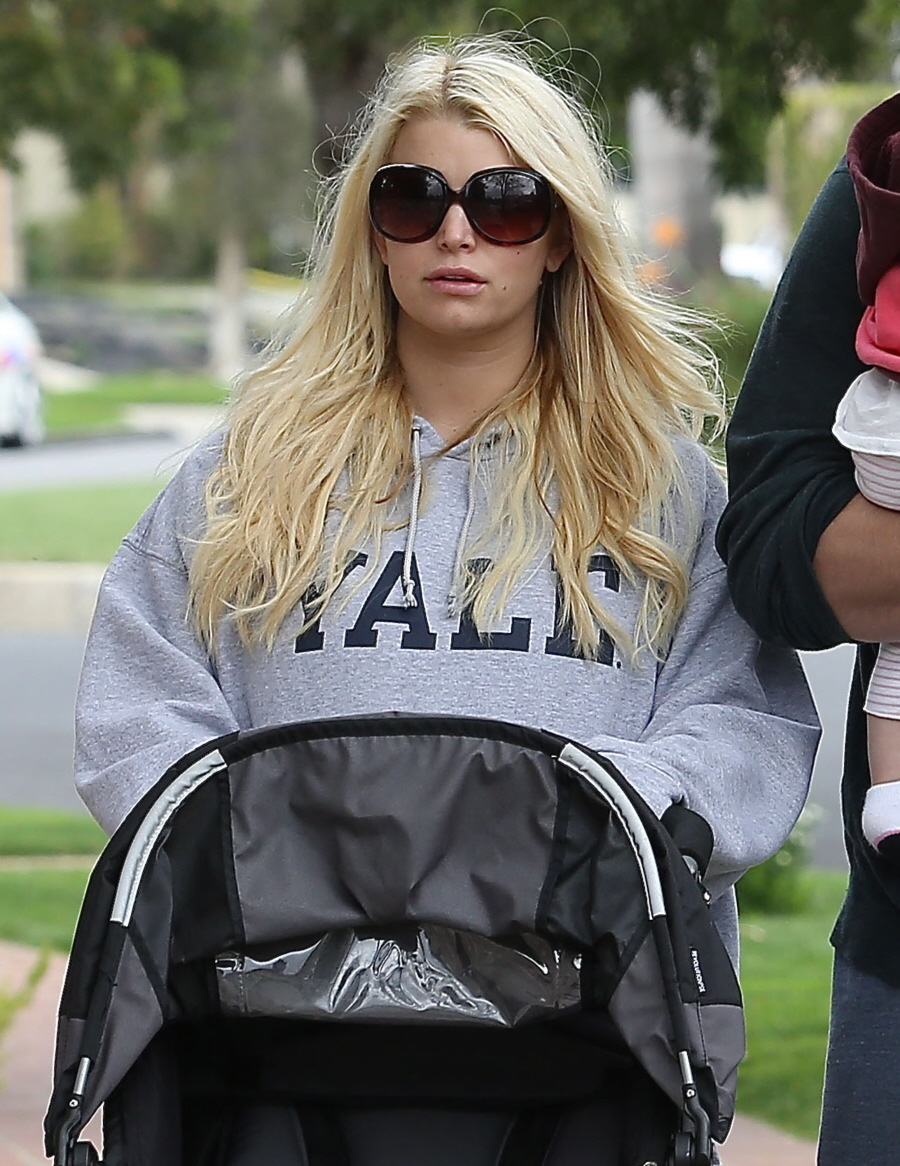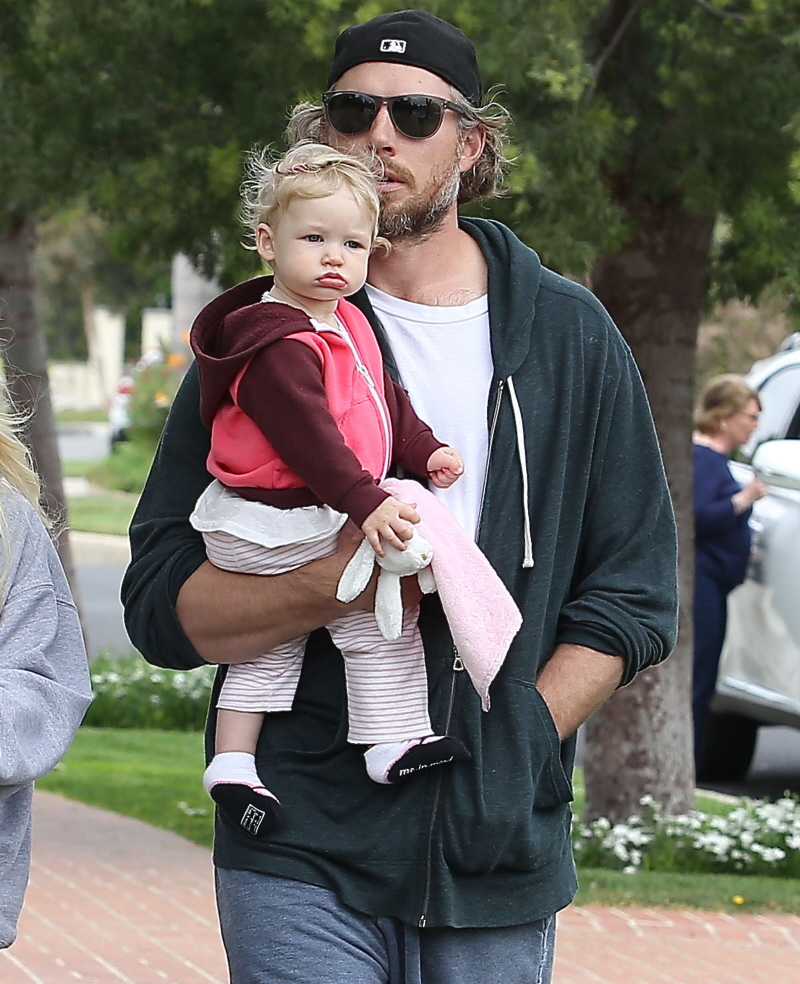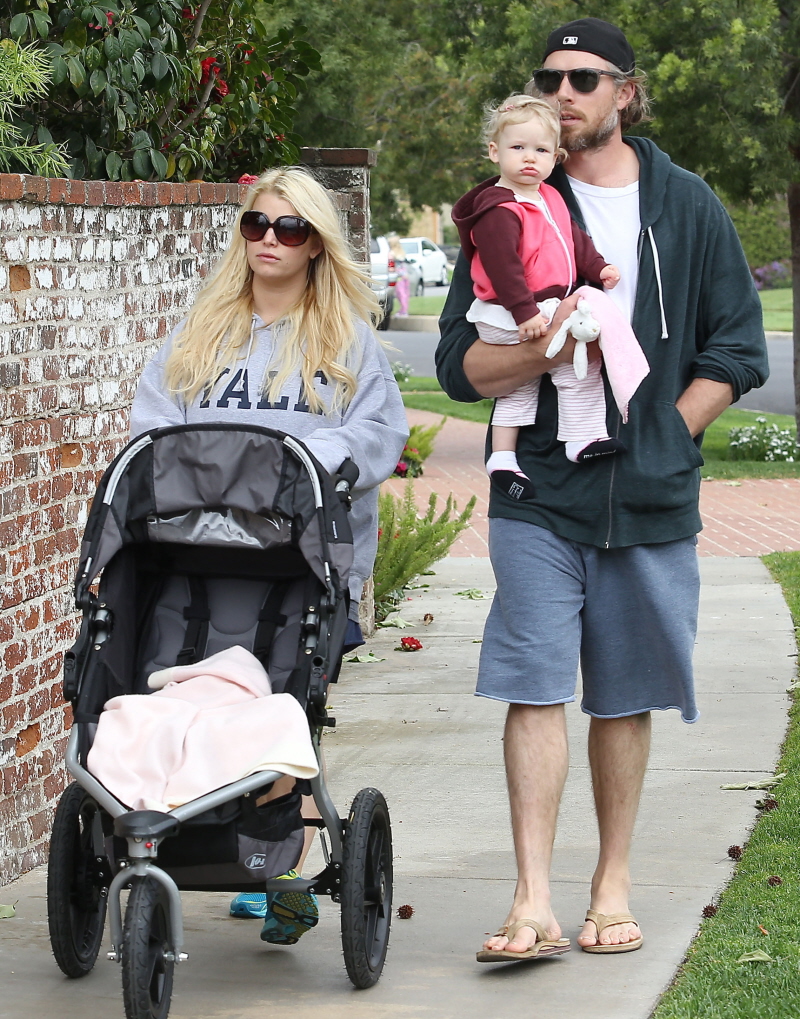 Photos courtesy of Fame/Flynet.