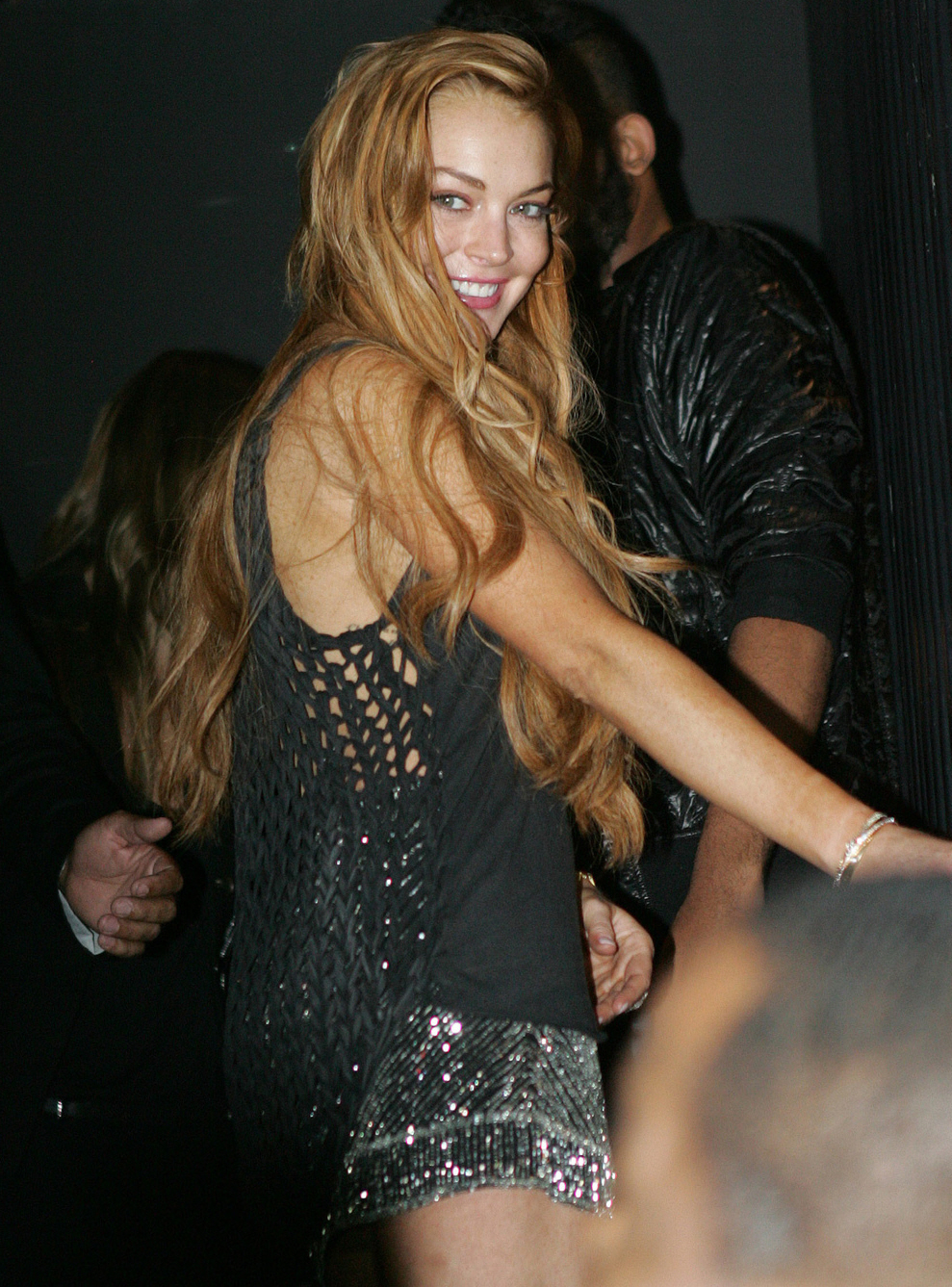 GO HERE to see Lindsay's latest photo shoot. Just go to the link, you'll thank me. Lindsay Lohan is still in Brazil, and I guess she needed some extra cash for mysterious reasons (*sniff*), so she arranged for a photo agency to do a bikini photo shoot on some Brazilian beach. We don't have access to the photos, which isn't that terrible considering Lindsay looks cracked-out, bruised, strung-out, jaundiced and really gross. I wonder how much the photo agency paid her? An easy $20,000 maybe?
You might be asking yourself, "Why is Lindsay still in Brazil?" The Answer: because she's the Cracken! Her "promotional gig" is over, she got paid to party and go clubbing or whatever, and now she's just staying in Brazil because she doesn't want to go back home.
Lindsay Lohan is extending her Brazilian vacation. The troubled 26-year-old star, who's been in South America since Thursday for a promotional gig with John John Denim, isn't returning home to the U.S. just yet, a source confirms to E! News.

We're told that Lohan made her way to the São Paulo airport tonight only to decline to get on the plane back to New York City.

"She's staying on her own dime," a source says of LiLo, who tried to get someone else to foot the bill for her extended stay in Brazil.

Lindsay has since left the airport with her friend Patty and checked into the Emiliano Hotel. Her manager left the country without her.

"She is staying against everyone's advice," a source says.

LiLo was scheduled to leave Brazil today for New York before heading back to L.A. for this month's Coachella music festival. But as we told you exclusively earlier today, the Liz & Dick star wanted to stay longer to hang out and have "fun."

Lohan has had a whirlwind few days partying (and working) in São Paulo and Florianópolis. Her festivities have included hiding under tables, deejaying at John John's bash at the Café de lá Musique nightclub and dodging pesky photographers.
Can Lindsay be extradited from Brazil? I think she probably could be, but she wouldn't be for the smaller crimes she's accused of. So, in theory, she could just stay in Brazil for the rest of her cracked-out life and not have to deal with the "rehab" or the jail or the probation or whatever. But if she doesn't come back to do her time (eyeroll), a bench warrant will probably be issued and if she ever steps foot on American soil again, she'll be arrested. But right now… she still has time. She doesn't have to turn herself in for another month and a half I think. She'll probably come back for Coachella.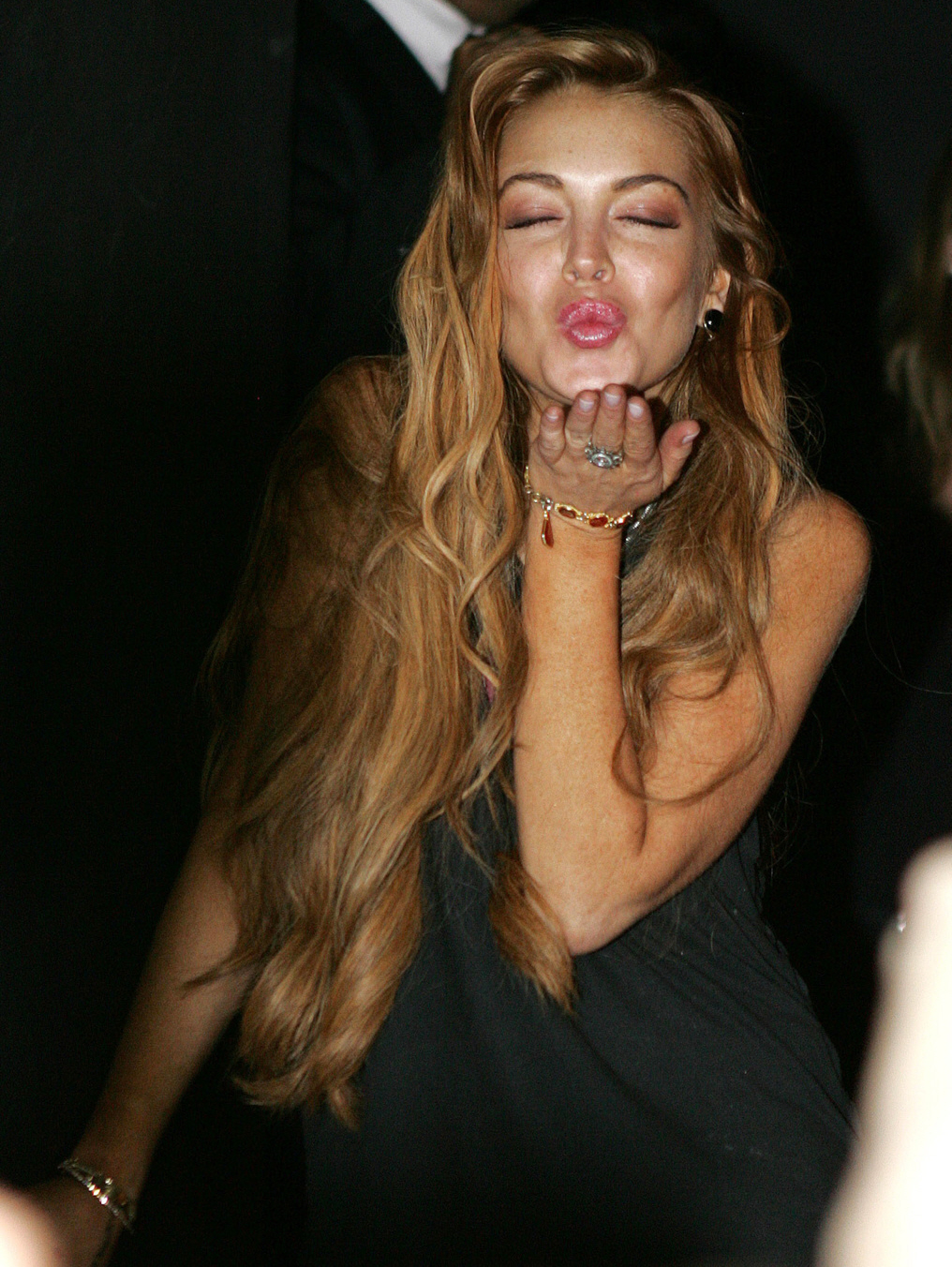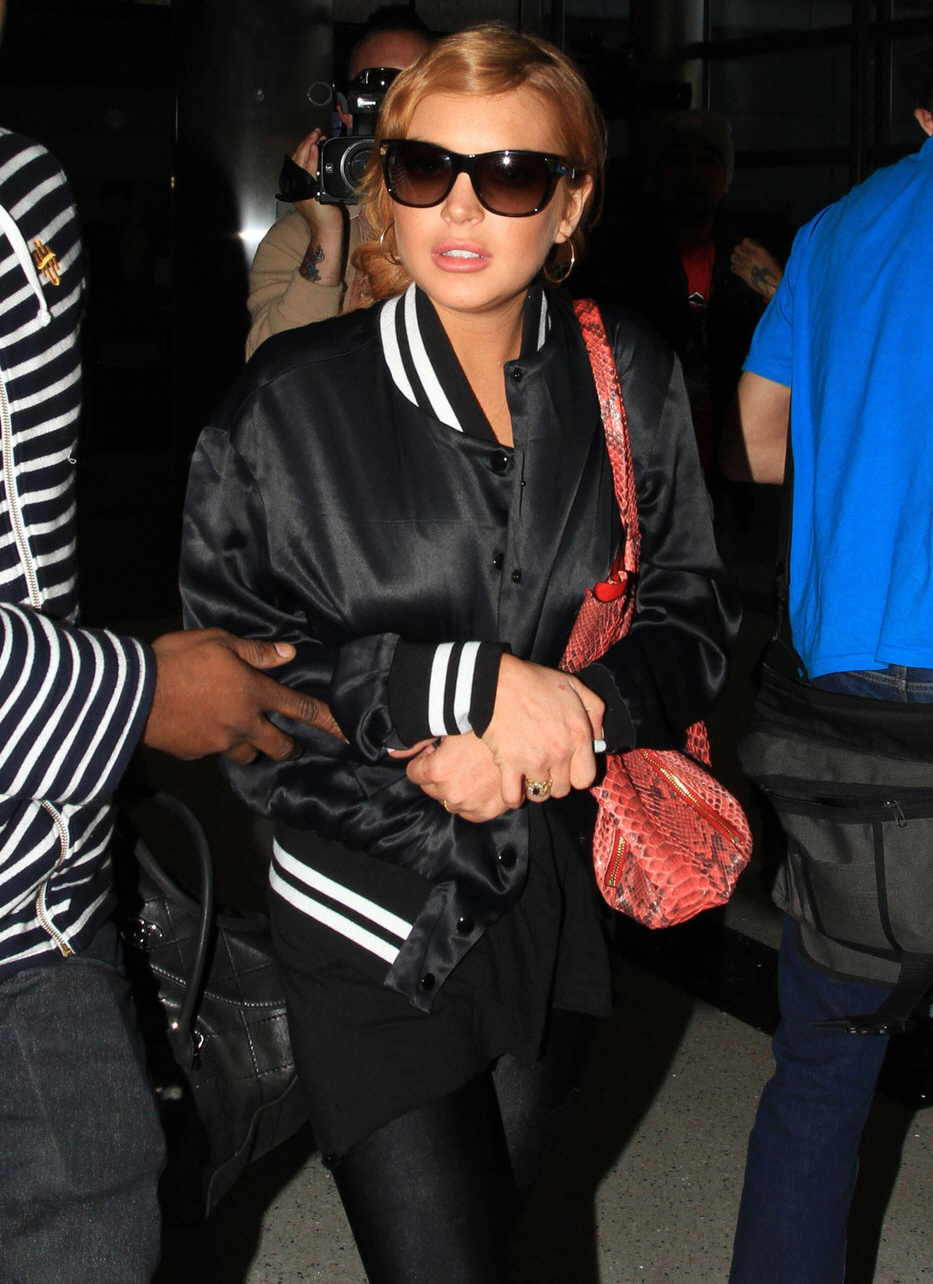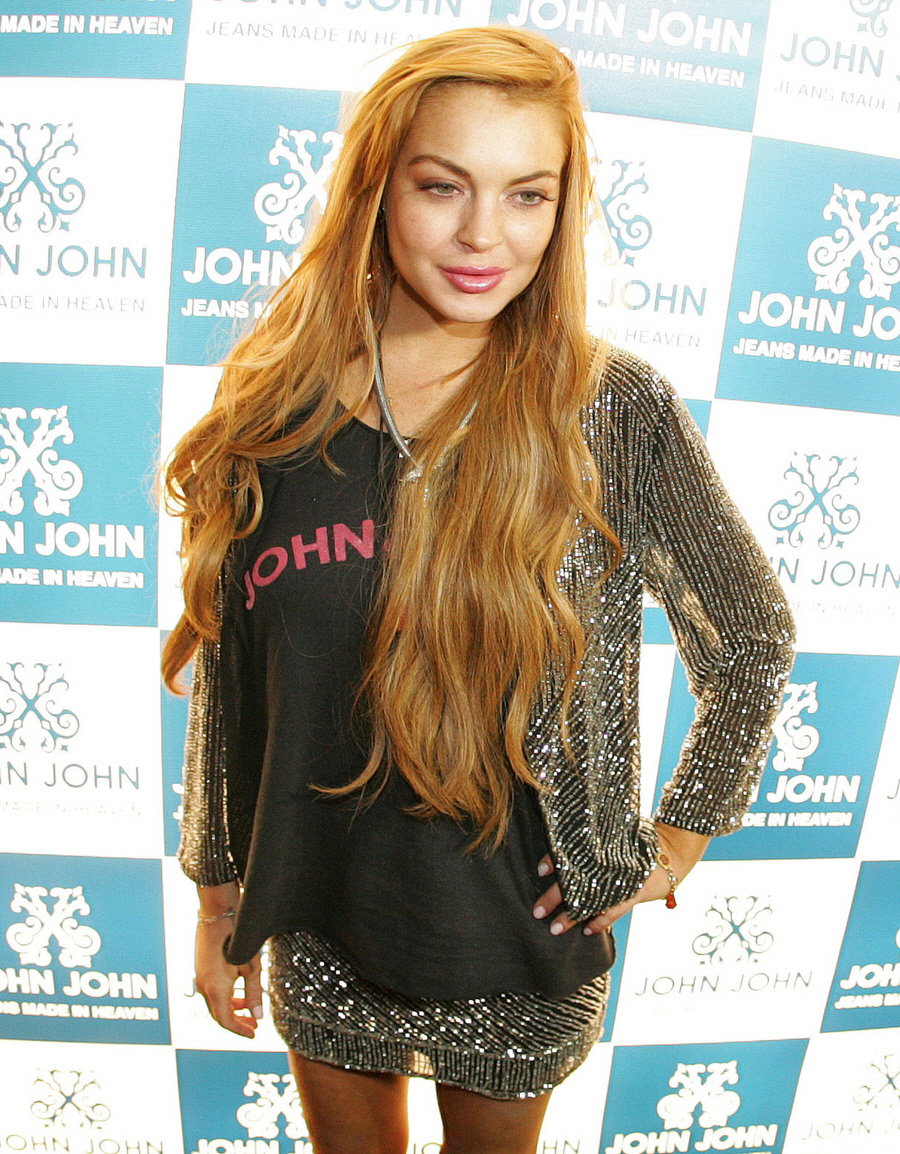 Photos courtesy of Pacific Coast News.