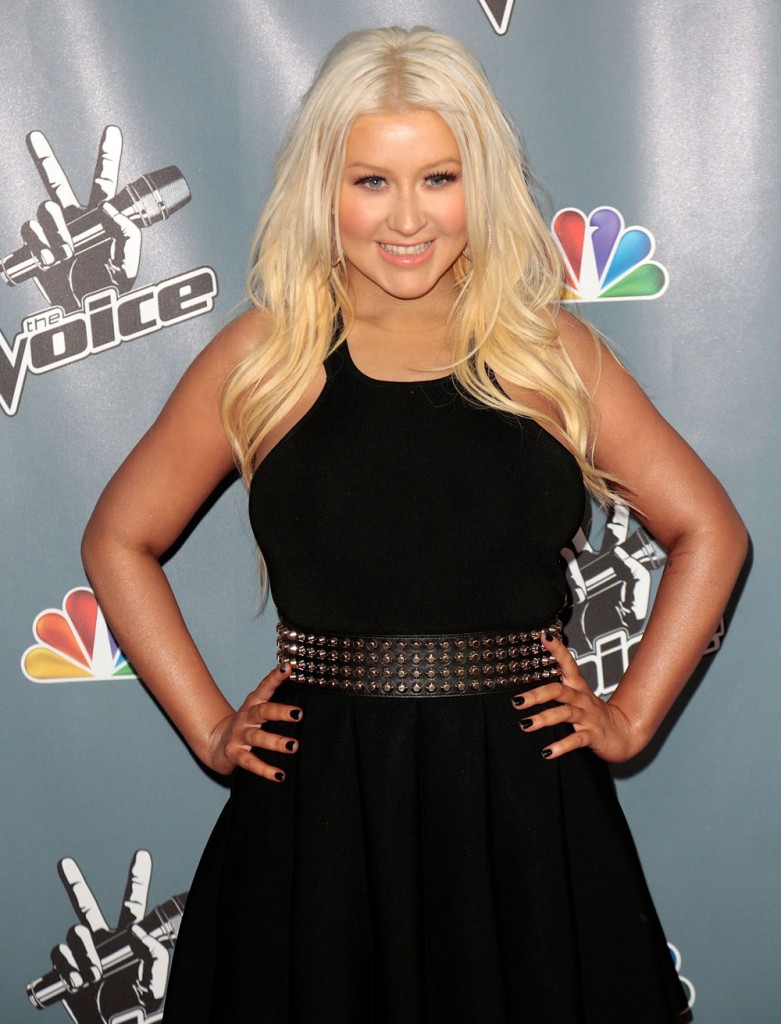 Christina Aguilera made an appearance at the premiere of season 4 of The Voice (for which she is not a judge), looking slimmed down, sober, and much healthier than we've seen her recently. She was wearing toned-down, neutral makeup and although she had on some obvious body glitter she hadn't spray tanned herself into a day glow orange creature. It was a massive improvement for Christina, and I wondered if it was some kind of breakup makeover. She's been dating a sycophantic hanger-on, a set assistant on her movie Burlesque named Matt Rutledge, basically since the end of her marriage in 2010 (and probably before). Christina continues to be spotted out with Matt, and The Enquirer claims that her new look is in preparation for a summer wedding. It's a good theory actually:
Love drove Christina Aguilera to lose a whopping 25 pounds!

The 5'2″ Grammy winner – who know tips the scales at a healthy 125 pounds – is getting in top shape for her wedding to boyfriend Matthew Rutler, sources told the Enquirer…

"Christina is sprucing up and losing weight because she and Matt are planning to tie the know this summer," revealed an insider.

"She wants a small, at-home affair without too much fuss.

"She decided to give herself a major slim-down as a pre-wedding present, and feels she looks great at 125 pounds."

To beat the bloat, the perky 32 year-old pop star has been working out five days a week and sticking to a largely fish-and-vegetable diet, revealed the source.

"Christina also dialed back her drinking to two days a week, usually the weekend. She just has a glass of wine with dinner…"

Initially, Christina feared that production assistant Matt, her boyfriend of more than two years, was after her $100 million fortune, but she's finally said yes to his repeated marriage proposals, revealed the insider.

"She's ready to embark on a new life with a new hot body."
[From The National Enquirer, print edition, April 15, 2013]
I don't care about Christina and find her to be an entitled brat, so basically I hope this is true. While it's technically not a good idea for her to get married to this guy, it would be good gossip, is what I'm saying. Plus I shouldn't disparage him, he's been around for over two years and has taken care of XTina during some of her most drunken diva moments (that's not just conjecture) so he put in his time. If she's smart she'll get a pre-nup, but she's not known for being anything but delusional. Plus we've heard rumors for years that Christina wants to marry this guy.
Maybe she did lose weight and sober up in preparation for her wedding. She does look great. If that's the case, and she's marrying the guy who enabled her for so many years, it might not last for her, but I could be wrong!
This photo is from 2011: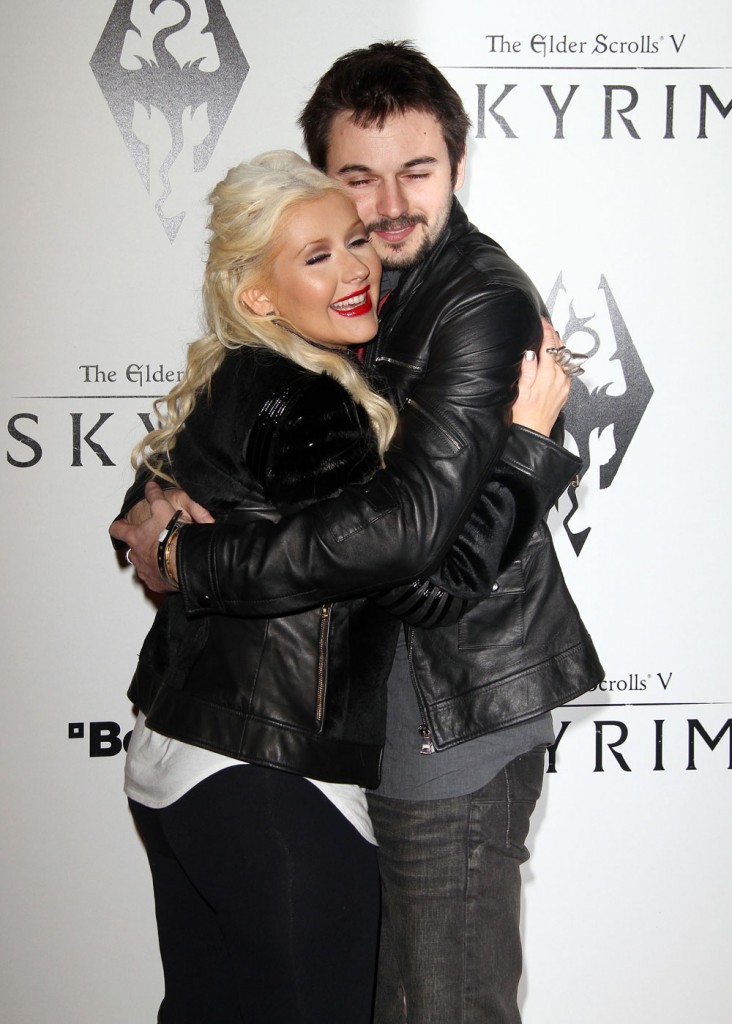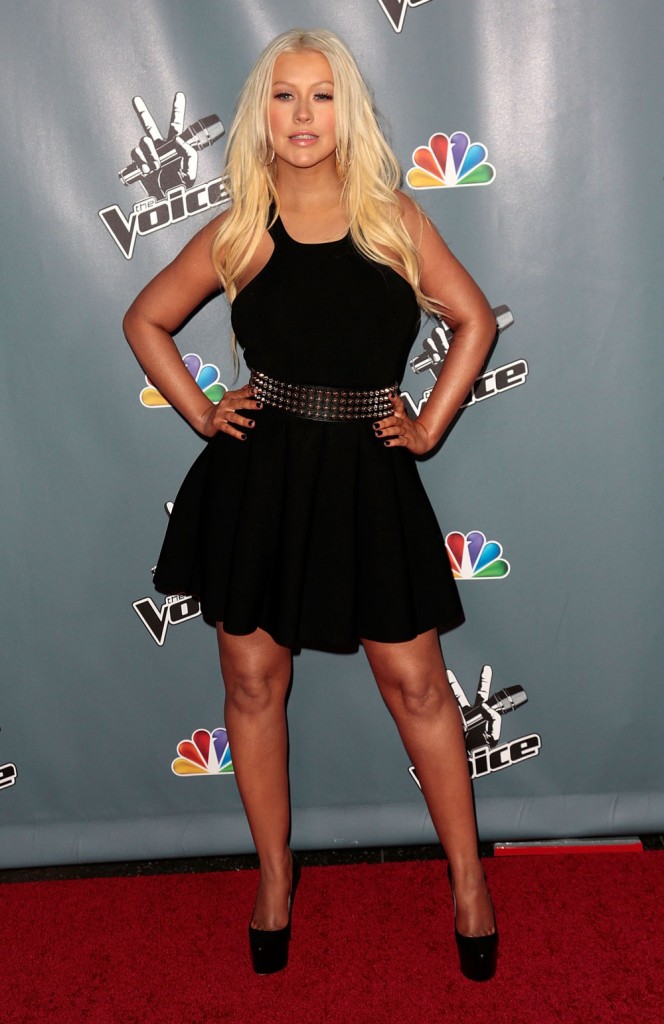 Photo credit: FameFlynet and WENN.com