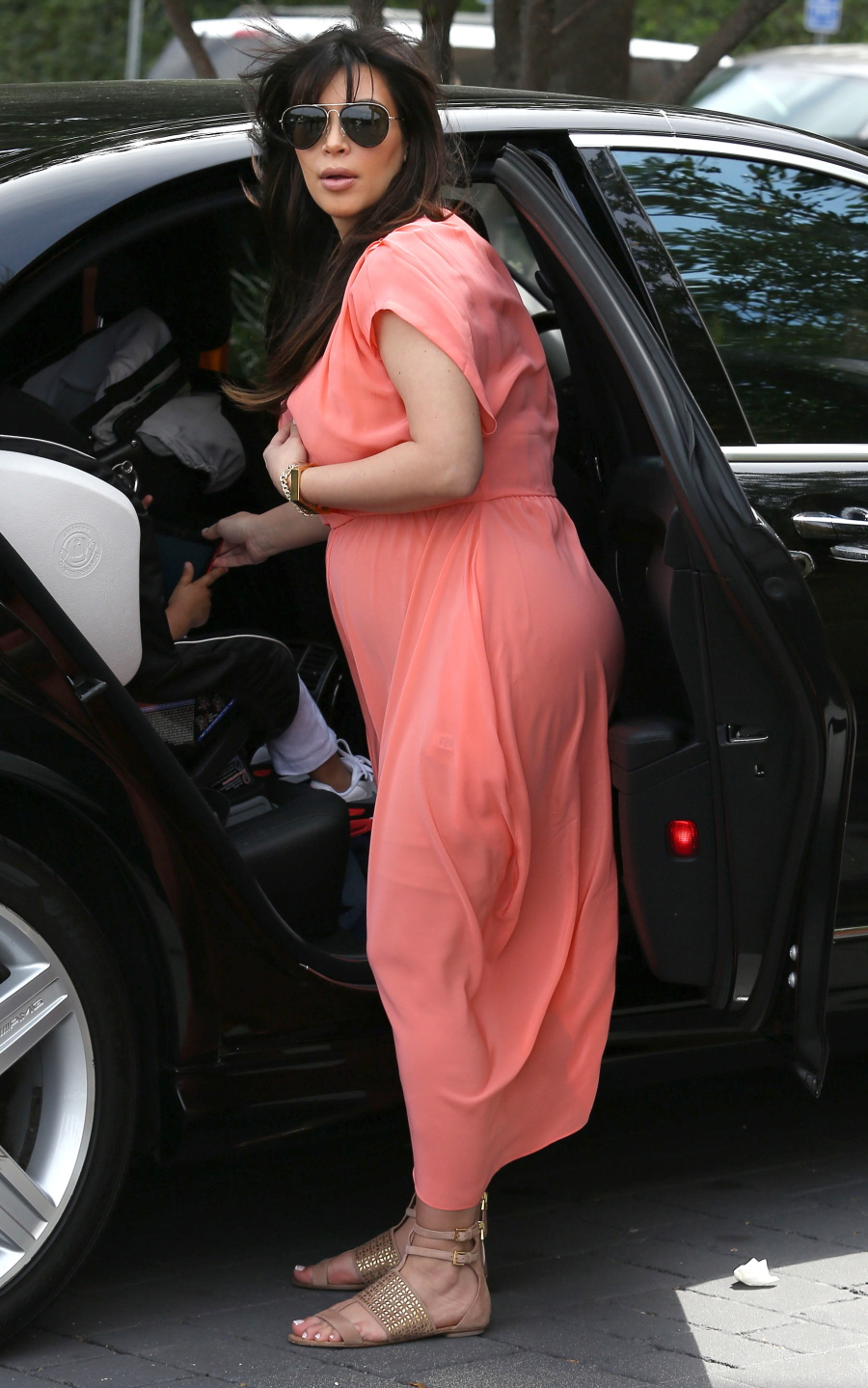 I've been staring at these photos for much too long trying to figure out if Kim Kardashian is wearing harem pants or if she's wearing FAUX harem pants. Like, are these actually pants or is it just a bizarrely cut skirt made to look – through the use of diaphanous layers – like pants? Why am I obsessed with this? Probably because OMG this is horrible. I just don't understand why she can't just wear a pair of maternity pants and a cute top. Why does she insist on tucking in blouses and making sure we see every butt bulge? Probably because she's kind of delusional. Following last week's doubling-down by the tabloids about her weight lies, Kim must have called up TMZ to set the record straight. And OMG.
Kim Kardashian's NOT a food-shoveling, 200-pound, fatso — and Kim is telling friends the proof isn't in the pudding … it's in the yogurt.

We're told Kim went to the doctor last week for a checkup, and she weighed in at 151 lbs … way less than the 200 lbs the tabloids claim.

And there's even less. We're told she's gained a grand total of 23 pounds from the time Kanye West impregnated her.

Although there's an epic headline from one of the tabs — "I Can't Stop Eating!" — we're told a lot of this is just plain made up. Por ejemplo … "In Touch" ran a cover pic showing Kim shoving ice cream in her mouth. Fact is … the pic was taken in Monaco in 2009, when she was relatively tiny.
And our Monegasque (Google it) spies tell us … the cone is not topped with the fat stuff … it's dairy free, sugar free yogurt with fresh strawberries. Sounds disgusting.
So because In Touch used an old photo of Kim making love to some yogurt, the whole story is crap? Ha. While I don't believe Star or In Touch or the Enquirer's claims that Kim is totally gorging on everything and that she's gained 60 or 70 pounds, and while I think it's really unfair to yell at her for gaining weight while pregnant, Kim really isn't making this easy by insisting that she's somewhere between 140 (which she claimed about 10 days ago) and 151 pounds (which she seems to be claiming now). Granted, this is just my opinion, and true, Kim is really short and that could be throwing everything off. But look at these photos. Seriously, 151 pounds? No.
PS… I can totally see her Spanx too. Damn, girl. Let the baby breathe!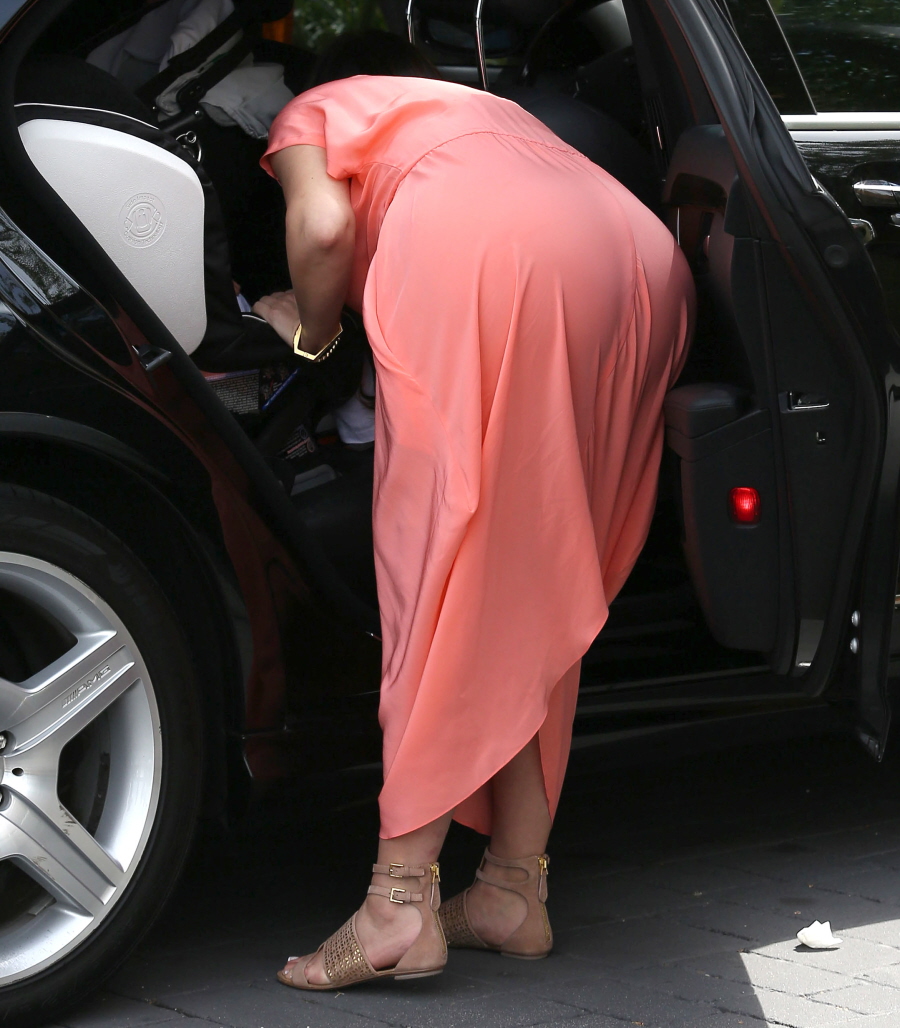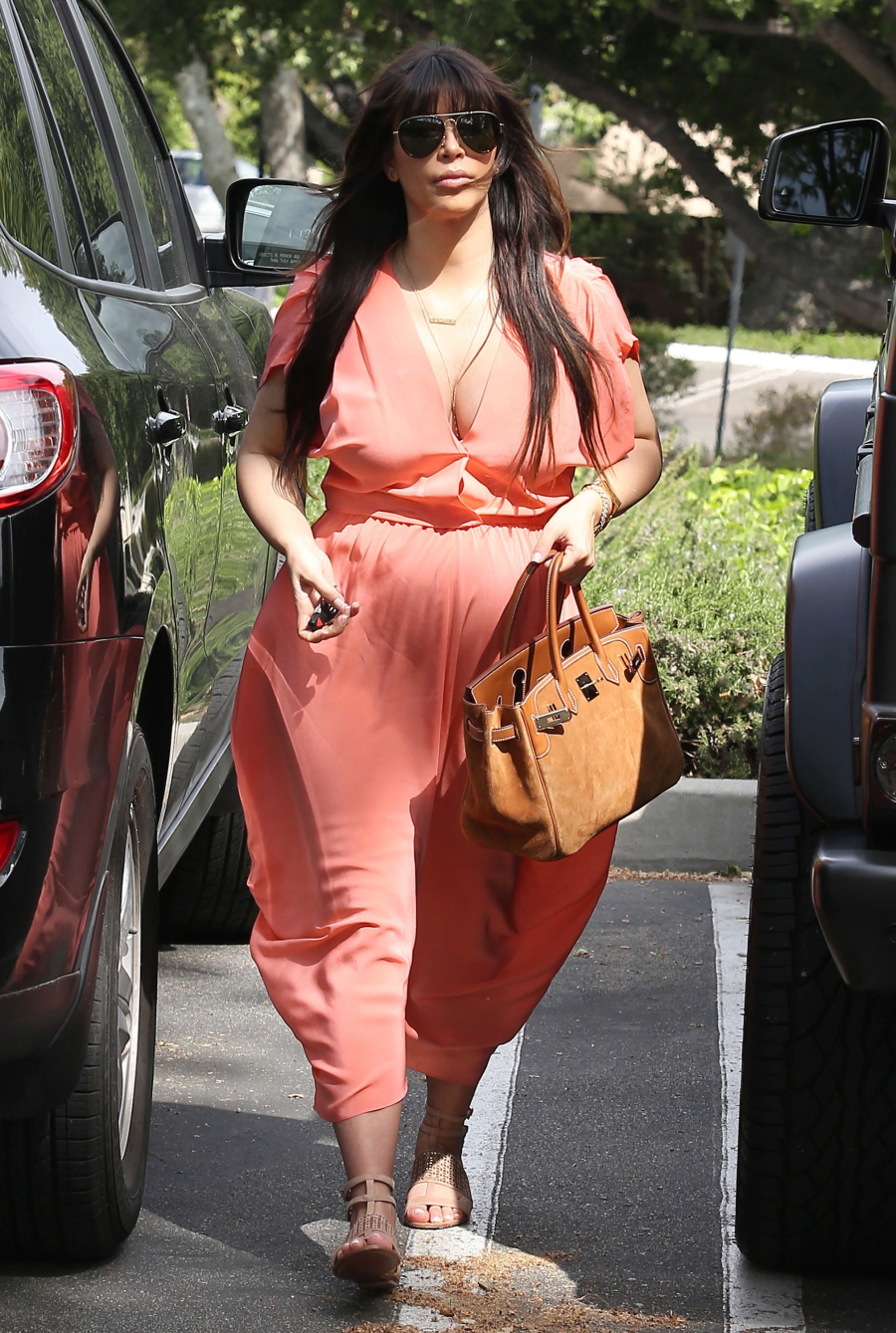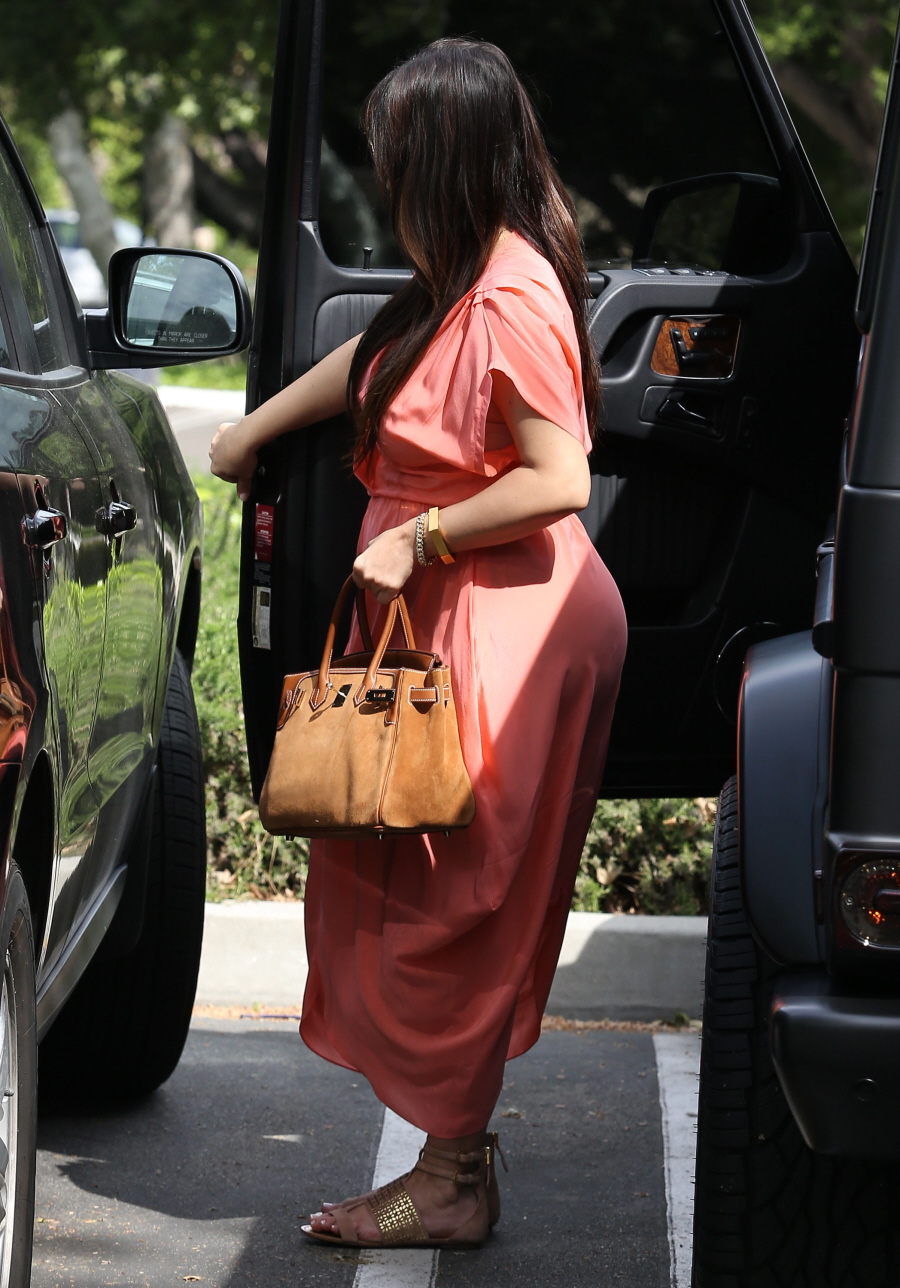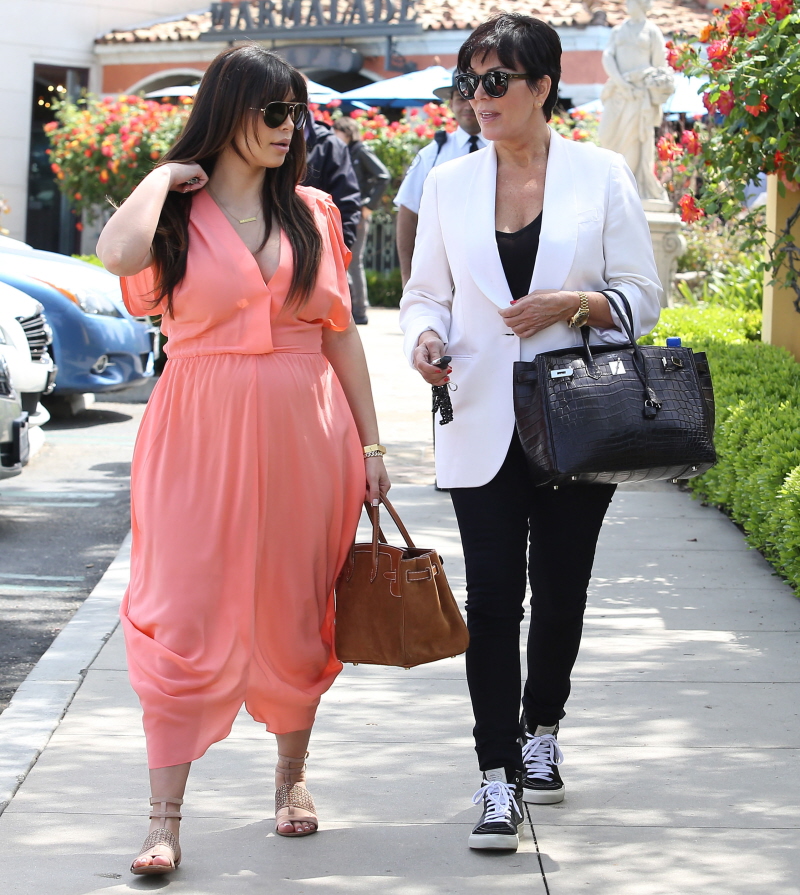 Photos courtesy of Fame/Flynet.