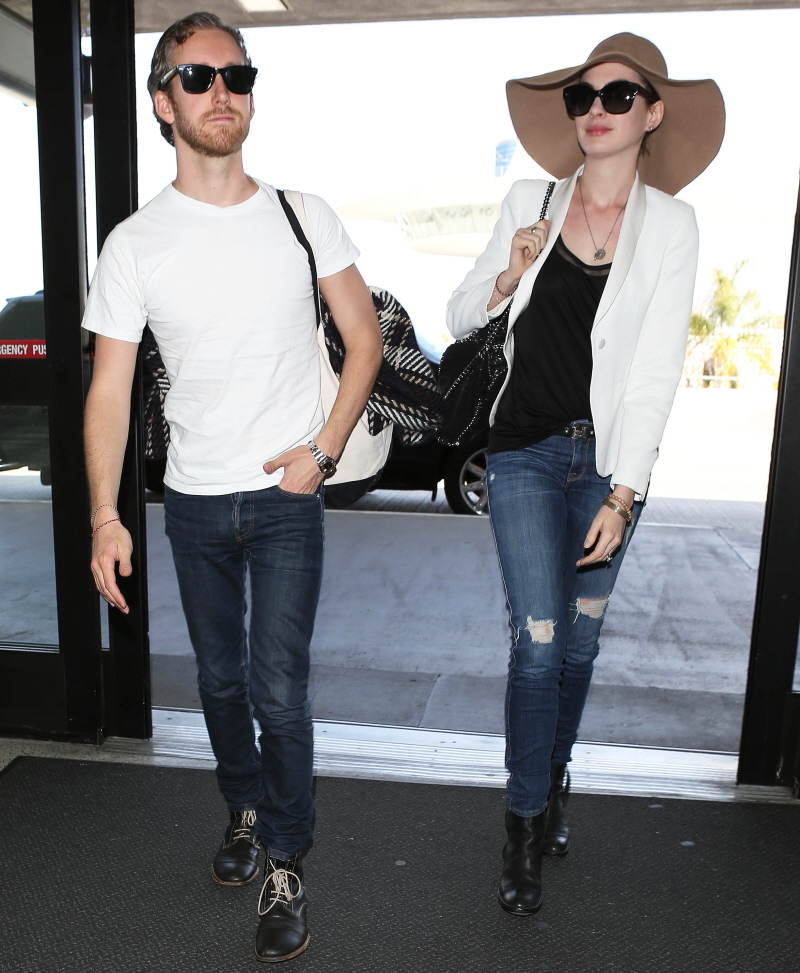 I'm glad at least one celebrity is taking my advice! Anne Hathaway is doing really well, post Oscar "debacle". She isn't giving interviews, she isn't crying woe-is-me all over the place. She isn't flashing her Oscar Nips nor her Oscar Beav. She steps out for happy couple photo-ops with her husband, and even some Brave Solo Annie photo-ops too when Adam isn't around. And most importantly, Anne is quietly signing on to films. She's already signed on to do voice work for Rio 2 (an animated sequel to the popular Rio), and she's apparently going to do a film with Sam Rockwell called "Laggies" or something. But this newly announced project is the gold standard of post-Oscar career moves: she's going to reunite with Christopher Nolan, who directed her in The Dark Knight Rises.
Anne Hathaway is in talks to star alongside Matthew McConaughey in Interstellar, Christopher Nolan's latest picture, THR has confirmed.

Nolan is making the movie for Paramount, although Warner Bros. is a co-producer on the project.
The top-secret story involves time travel and alternate dimensions and sees a group of explorers travel through a wormhole. The script, written by Nolan and his brother Jonathan Nolan, is based on scientific theories developed by Kip Thorne, a theoretical physicist, gravitational physicist and astrophysicist at Caltech.

A Nov. 7, 2014, start date has been scheduled.

If a deal makes, Hathaway will reteam with the man who directed her in last year's The Dark Knight Rises. This is the actress' first move since winning a supporting actress Oscar for her work in Les Miserables.
It sounds like one of those "deep" sci-fi movies, with a dash of The Butterfly Effect (right?!). "Deep" sci-fi movies can be hit or miss – I disliked Prometheus, but I think I'm the only person around here who enjoyed Steven Soderbergh's Solaris. Hopefully Interstellar won't be "attractive white people looking at a weird planetoid and discussing the meaning of life". Hopefully some stuff will blow up and there will be an actual plot. Since it's Nolan, I have faith. And this is such a smart career move for Anne.
Isn't it weird that Matthew McConaughey is now getting offered prestigious films these days? Four years ago, if you told me Annie and Matthew were going to work together, I would have said, "What, they couldn't get Kate Hudson for some stupid rom-com?"
Also – a November start date? I guess Anne isn't going to be following one piece of my advice: get pregnant right away! She's going to put that off for another year so she can work with Nolan again. Which is fine. But a pregnancy would have been even better for her image, I'm just sayin'.
These are some photos of Anne from earlier this week – I do NOT understand that outfit. That outfit is not helping you, girl.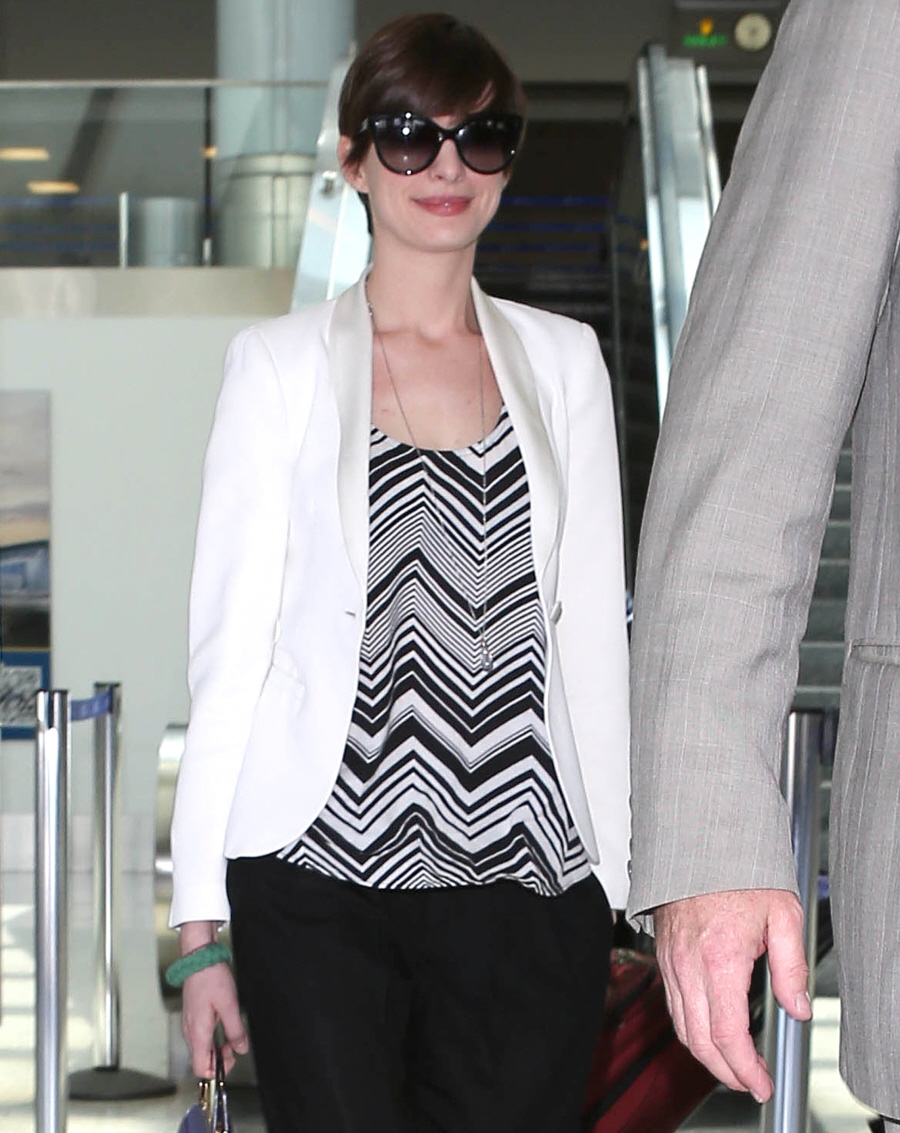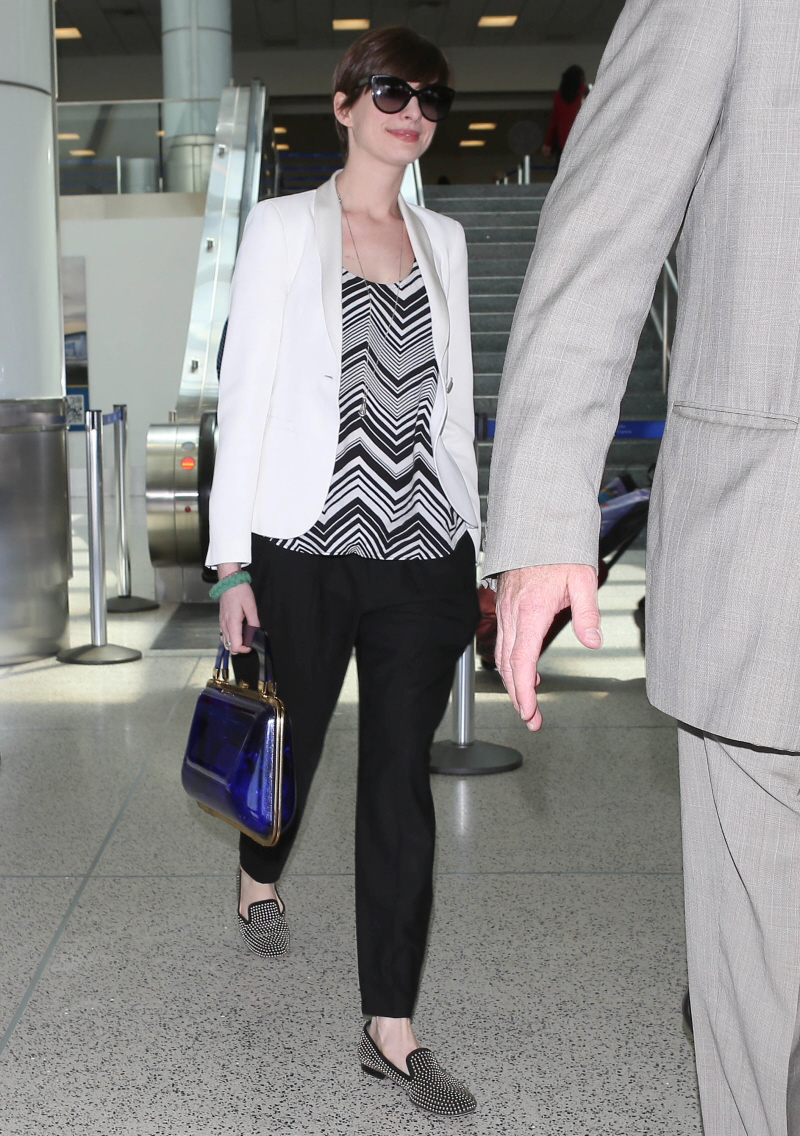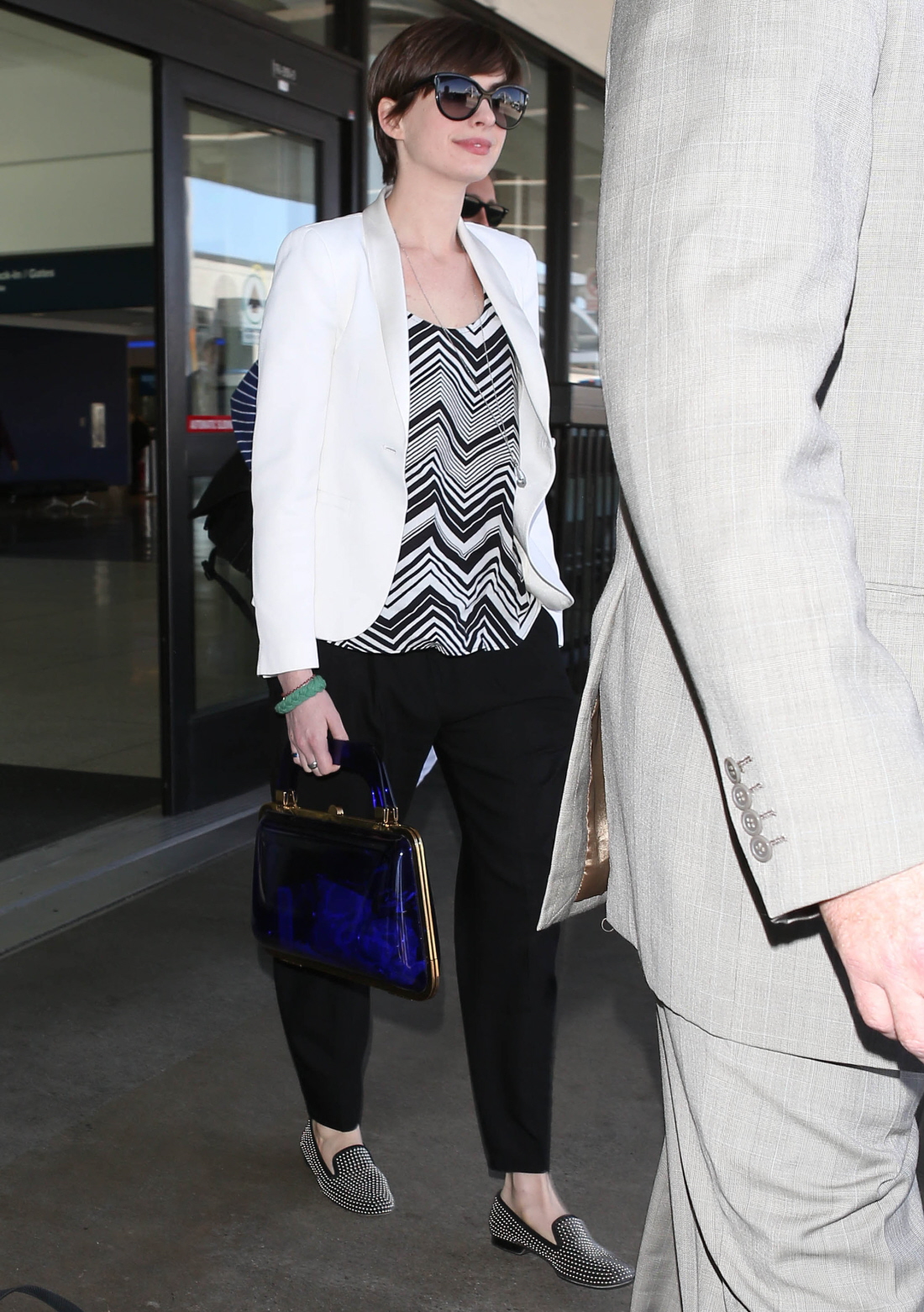 Photos courtesy of Fame/Flynet.