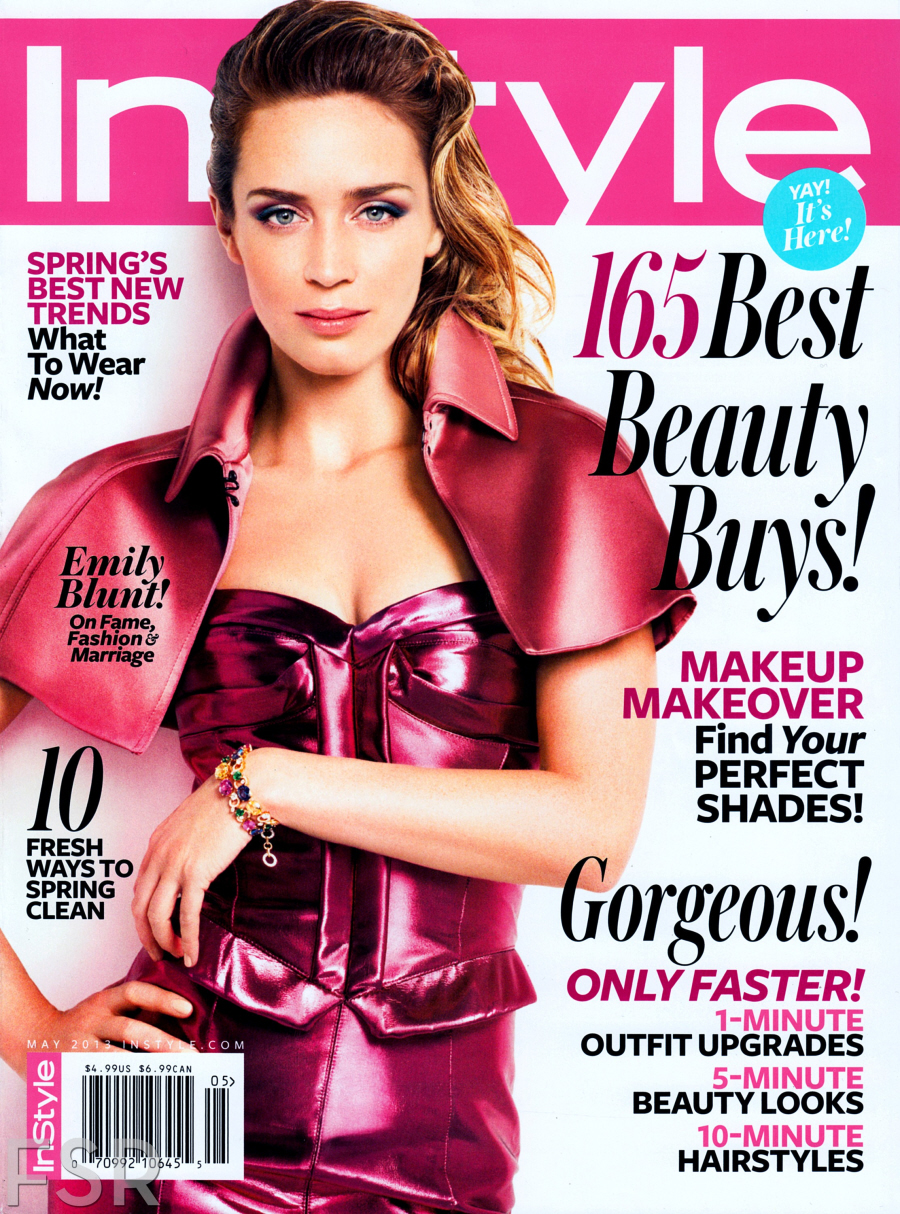 I'm not expecting many of you to be interested in this post, so work to prove me wrong! I enjoy covering Emily Blunt, and I'd like to spend more time talking about her, but whenever I do, I feel like she's met with a collective yawn. Why is that? She's married to another famous actor, John Krasinski. She's done good work in good movies, and decent work in bad and mediocre movies. She's also done something weird to her face, perhaps Botox or just some too-big veneers (or both). Plus, she goes on dozens of red carpets a year and her style is really hit-or-miss. What I'm saying is that there's stuff to discuss with Emily Blunt, so get on board the Blunt Train! Anyway, Emily covers the new issue of InStyle (she's wearing Burberry Prorsum on the cover), and here are some highlights from her interview:
On Hollywood: "I see Hollywood as a bubble that you pop your head into every now and again. I never get fully immersed in it."

Marrying Krasinski: "Meeting John really changed my life. When I feel the support that I have from him, I feel invincible. There's someone behind you on your good days, and someone in front of you on your bad days."

She's not glamorous: "I spend my life in sweatpants and covered in mud."

She has a big husband and a big dog: "I have an enormous husband – he's 6'3″! – and an enormous dog."

She looks forward to the future: "Whatever those good things are, I don't even know," she says. "But I am a hopeful person."
Oh, and the InStyle piece also says that she and John have an "oversized Lab" they call Finn. So cute. Emily got the InStyle cover because she's got Arthur Newman coming out, which is a "bittersweet odd-couple movie" costarring Colin Firth. I like both Firth and Blunt, but I'm not sure if I like the idea of the two of them playing romantic love interests. It seems… odd. Oh, I found the trailer! They're making good use out of Colin's inability to speak with an American accent. But this does not look all that great to me (but I'll still see it because I love Colin).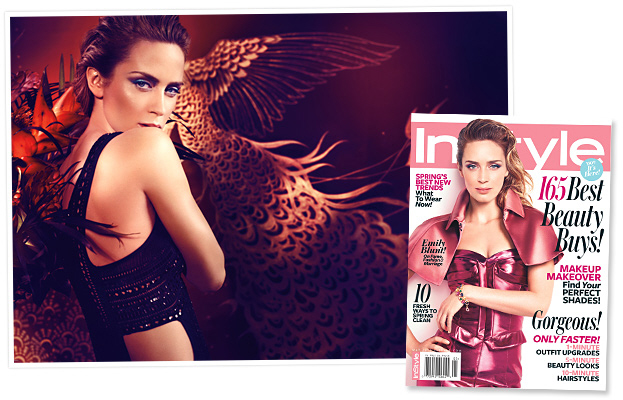 Photos courtesy of InStyle.