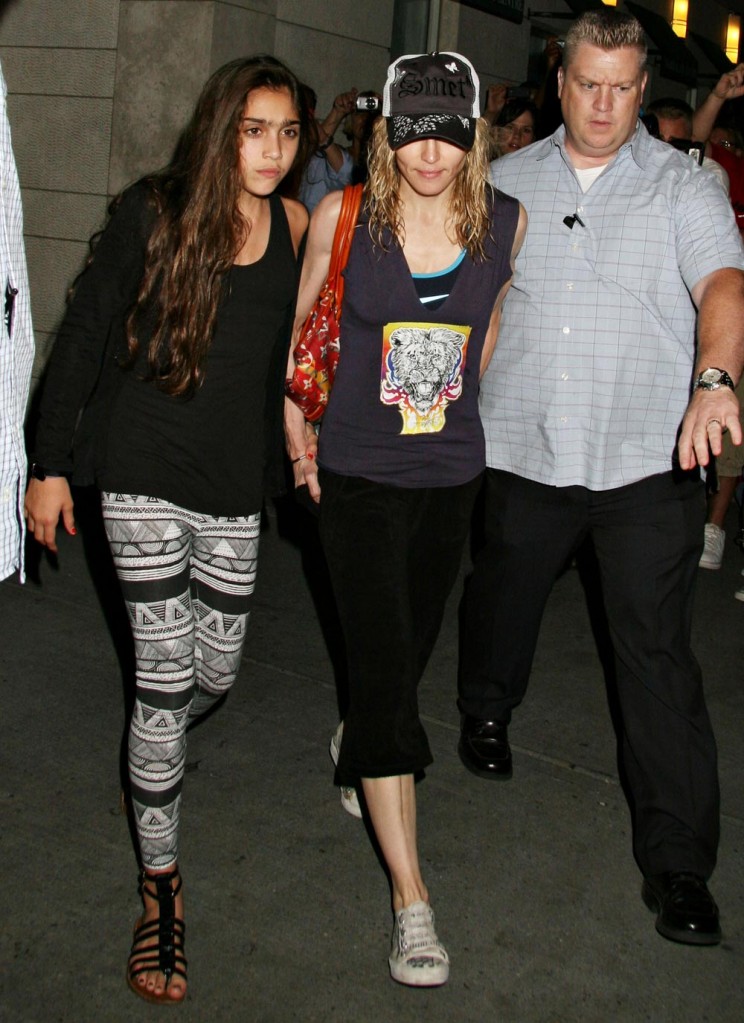 Madonna's eldest child Lourdes Maria Ciccone Leon has begun school at a New York acting college, previously known for training Sarah Jessica Parker, Scarlett Johansson and Christian Slater.
'Lourdes is desperate to become an actress and has joined Manhattan's Professional Children's School,' says my source.

'She is determined to prove herself and plans to throw herself into studying the technique.'

The young Kabbalahist was approached a year ago to appear in the movie The Secret Life Of Bees – but turned down the part because her mother didn't want her getting into the business so young.
Some people might think that Madonna is pushing her daughter into performing. I suspect that the move has more to do with the fact that Lourdes has just moved to a new city following her parents break up, and she could use a place to build confidence. As much as I believe Madonna to be a narcissistic bitch, I think her parenting skills are fine.
The school doesn't actually specialize in educating children in the performing arts sector, as the Daily Mail is suggesting, but is focused on children who are already involved in such endeavors, including sports or other pursuits that require them to have a flexible learning timetable. This school has possibly been chosen for the children because of their need to travel to London to visit their father/stepfather and this allows some flexibility for that.
Of course, little Lola will probably follow her mother into entertainment – look at her style, she's only 14 and already dressing for the spotlight. Some teenagers would dress down to avoid the attention, clearly Lourdes is not one of them.
Lourdes is shown outside the Kabbalah Center in NY on 8/1/08, 10/24/08, and 12/15/08. Credit: WENN. She is shown with her mom in the header on 8/1/08. Credit: Fame