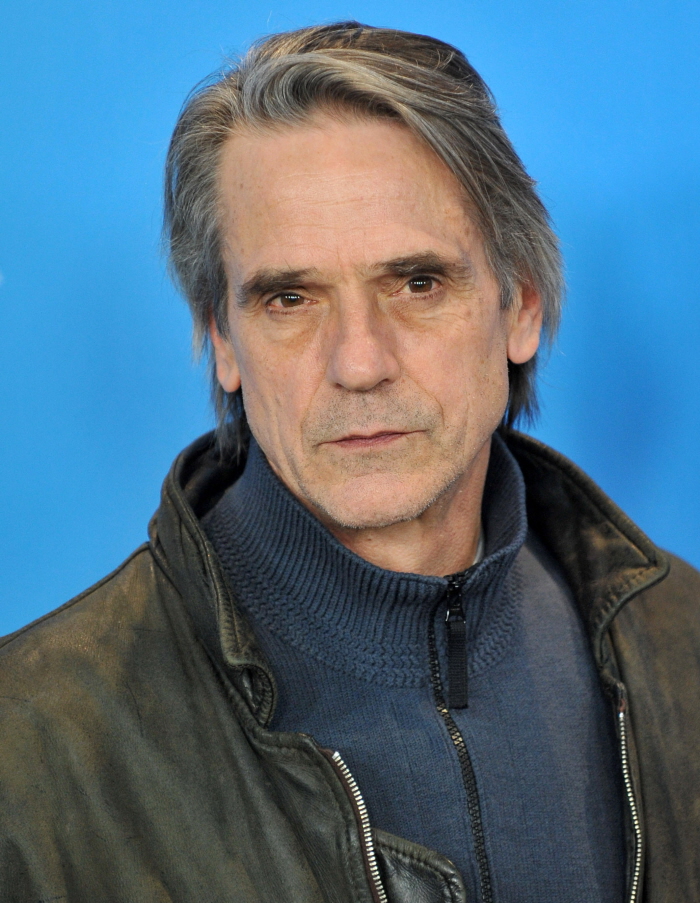 Several weeks ago, Jeremy Irons caused a major kerfuffle during an interview with HuffPo. He was asked about his thoughts on the gay marriage debate (which was being discussed a lot at the time because of the Supreme Court cases). Irons went off, mid-interview, on some insane tangent about property rights and incest, and when all was said and done he basically said that it's only incest if someone gets pregnant and if you allow gay marriage, fathers will marry their sons to protect their assets. So… it was weird. Jeremy later tried to clarify his statements in a blog post and he totally made it worse by continuing to insist that that it's only incest if someone gets pregnant.
So, Jeremy sat down for yet another interview, this time with the BBC. It was fascinating and creepy! I do think that in the original HuffPo interview, Jeremy was slightly off-guard and he really doesn't "get" many American laws and controversies and such. But on his home turf with a BBC reporter, he was only mildly less offensive. To be fair, Jeremy is trying to roll back some of the controversy, but he still manages to say some offensive stuff. Here's the video:
When they get to the gay marriage part, Jeremy is confronted by his own statements once again and he says:
"I didn't have an opinion on gay marriage… I don't actually have much of an opinion on heterosexual marriage except I think it sort of might possible protect children, make it easier. That's why I married my wife. Gay marriage is not something I have any feelings about at all. I'm quite interested in what it does to marriage, which is why were we having this very bizarre conversation."

When presented with his own quotes, Jeremy doubles-down again and says, "Well, it [gay marriage] changes it, doesn't it? Marriage is about procreation. That's how, historically, it's always been."

"But I'm very badly informed and I actually don't know the difference between a civil partnership, which we have in this country, and marriage, which is what the government just voted on. I don't know what the difference is. I know the Church has problems with historically and I don't know that those problems will go away. In America I think it's different because in some states you can marry… same-sex partners and some you can't… I was just rather amused by the idea that I put forward, it had nothing to do with my feelings. But… I think gay marriage is wonderful. I think any reason that holds anybody together in a relationship is great. If it works as glue, if it makes you feel better, if it makes you feel you love your partner more, then great. I felt I should've buttoned my lip. I was just flying a kite."
[Transcribed from the video]
This "marriage is about procreation" thing needs to stop. Some marriages are about procreation. Some aren't. And the ones that aren't about procreation aren't any less valid, gay or straight. And I bet Jeremy's wife is feeling pretty good about his "I only married my wife for our children" thing. Yikes. Such a charmer.
If you watch the whole video, you see the BBC interviewer ask Jeremy at the end about his statements – a few years ago – about how he loves to put his hands "on a woman's buttom" just to be all friendly like. Jeremy insists in this interview that if the women don't like it, they'll say so. The BBC guy is like, "Um, but shouldn't you just keep your hands to yourself in the first place and not expect the ladies to tell you to bugger off?" To which Jeremy disagrees, saying: "We need to touch, we need to love each other we need to communicate, it's all part of that." I just can't even start with Jeremy anymore.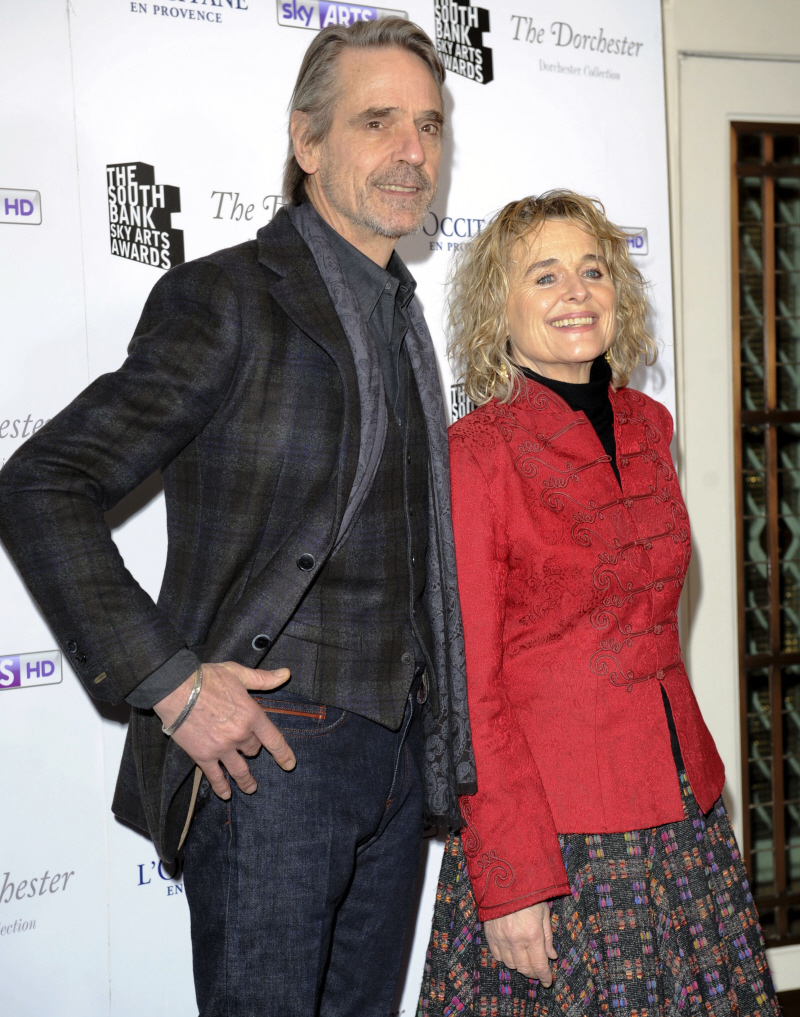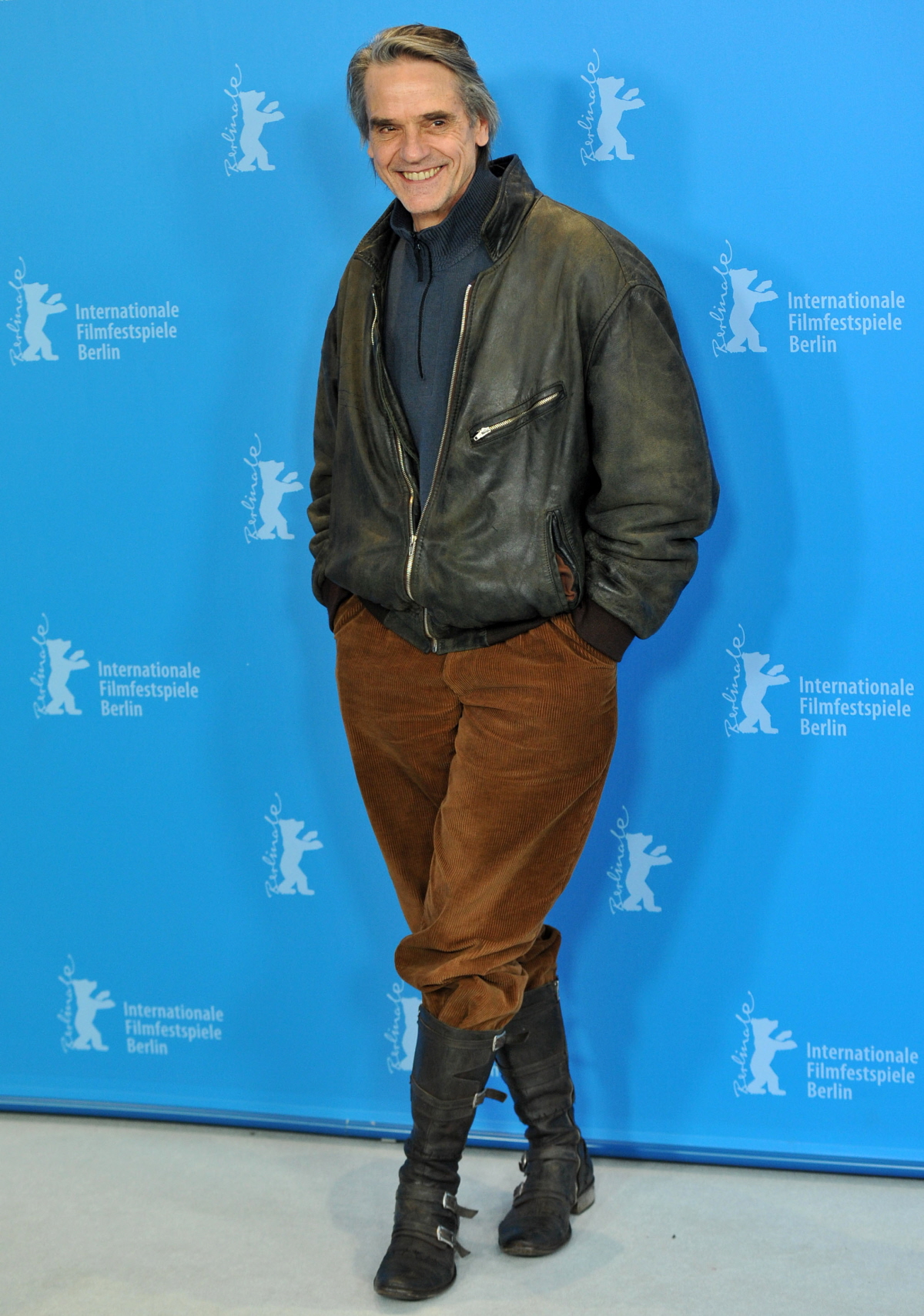 Photos courtesy of Fame/Flynet and WENN.