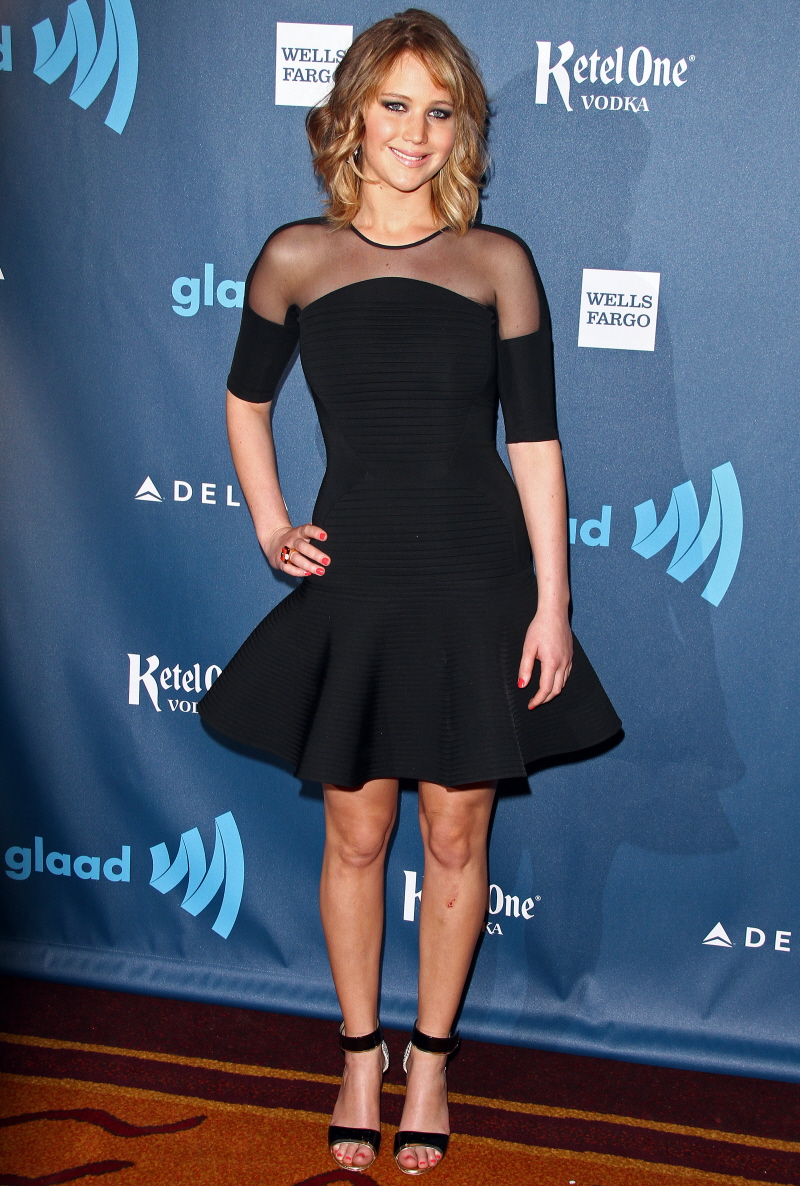 Here are some photos from last night's GLAAD Awards gala in LA. Bill Clinton was the big winner (he took home the Advocate for Change Award), but Jennifer Lawrence was the big star of the show. Jennifer showed off her new shorter haircut which… I think it looks cute? I have the feeling that she wanted something a bit more rock-and-roll, but in the end it just looks cute rather than hardcore. I really dislike her David Koma dress though – if the skirt was just a straight, fitted pencil skirt, I would like it, but that stiff-looking flair is terrible. From the waist up, she's totally fine. Her makeup is especially good here.
Hilariously, I'm starting to think that Jennifer is just one of those young ladies adored by (much) older men. Remember when Jack Nicholson hit on Jennifer after the Oscars? Well, the same think kind of happened at the GLAAD Awards with Bill Clinton. According to E! News, Jennifer and Harvey Weinstein did a presentation about Bubba and Jennifer flubbed Clinton's name on stage. Clinton reacted by mouthing the words "I love it" and then saying, "I don't know why Harvey made Jennifer do that. She really was like 2-years-old when I became president. I met her backstage and she looked like she was touring the Museum of Natural History." And then Bubba went in for the kill (okay, it doesn't say that but you know he did).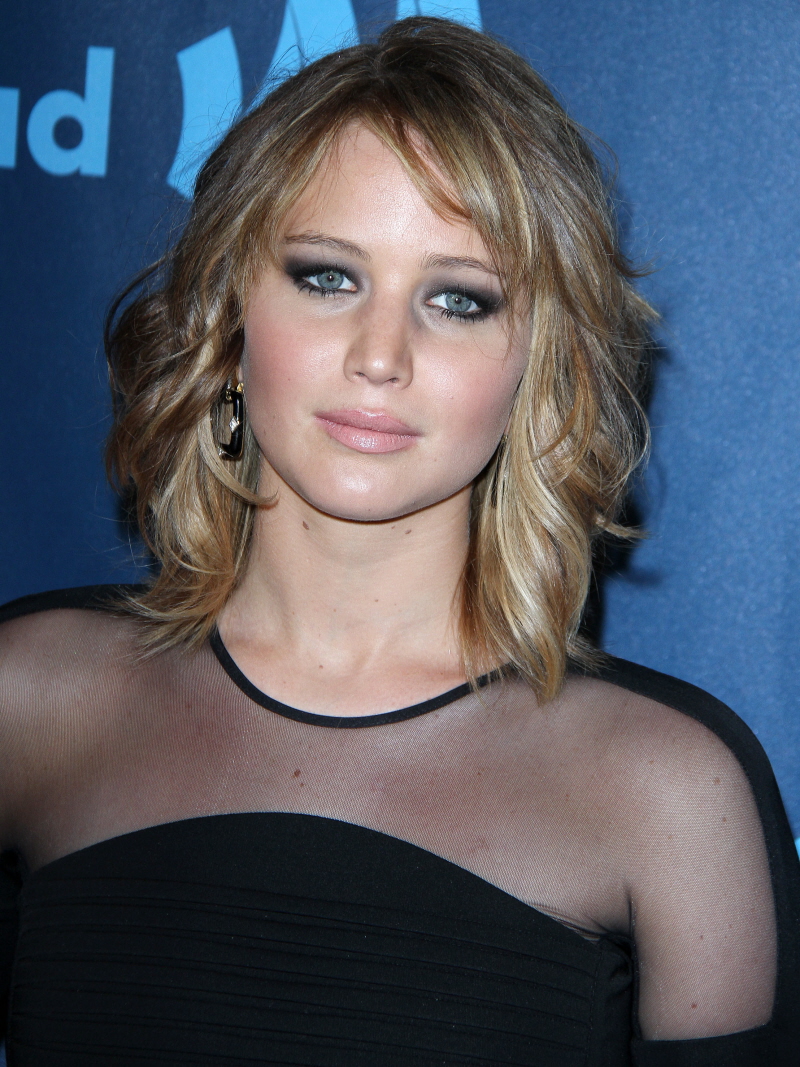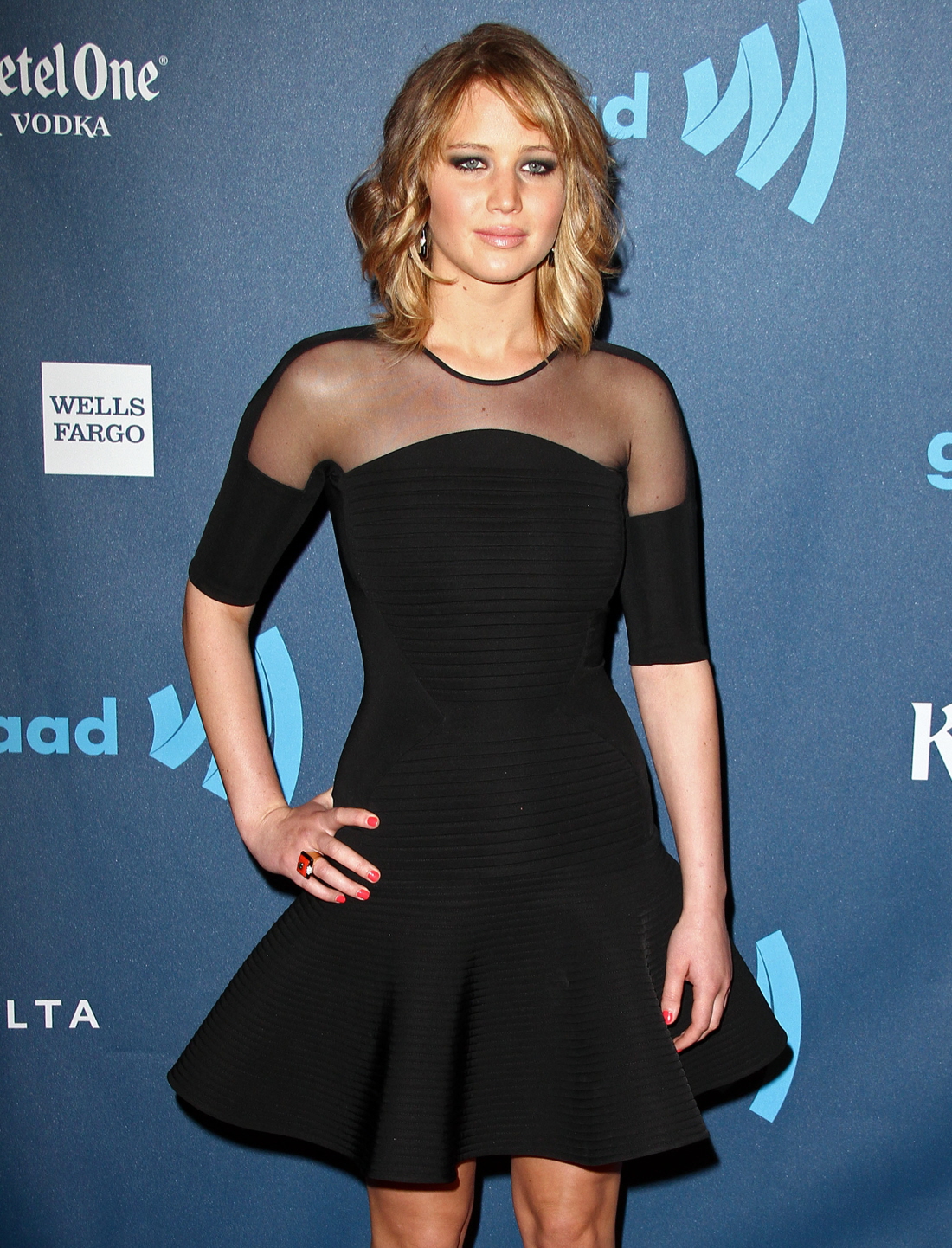 More photos from the GLAAD Awards…. Rumer Willis looks pretty here, right? For her.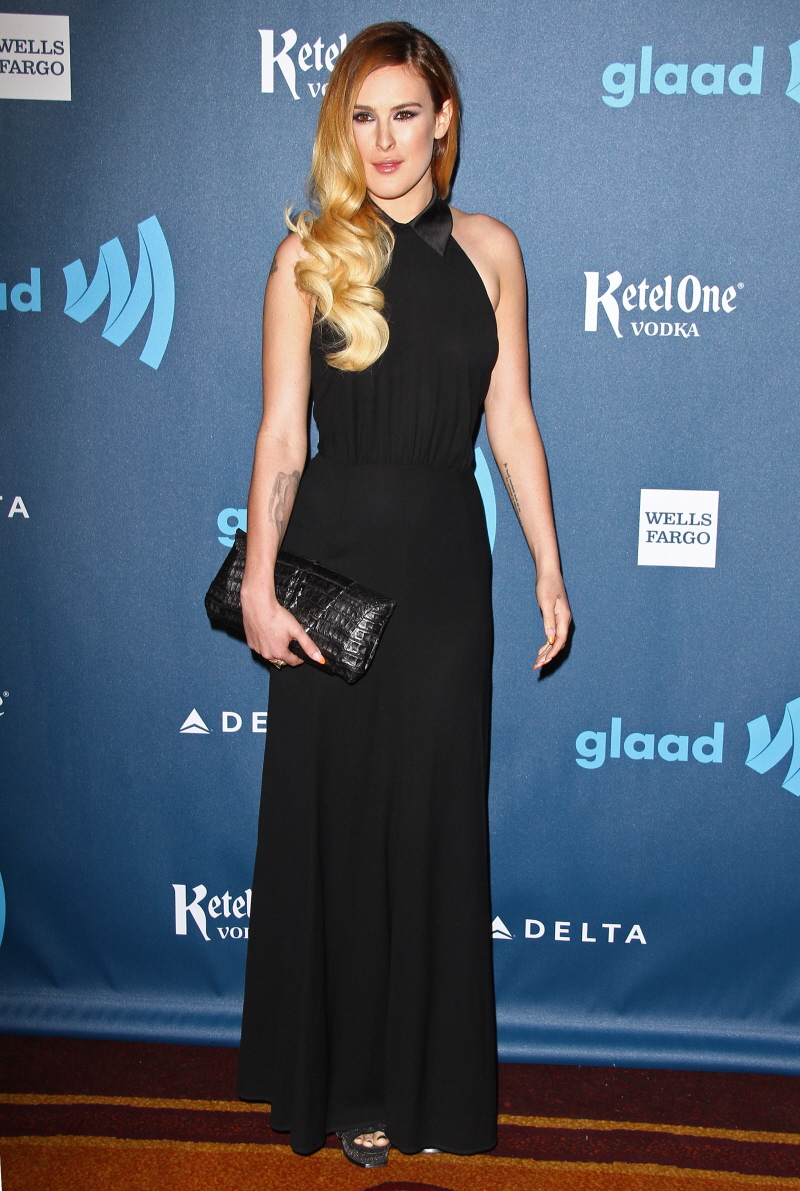 Chris Evans and a dude I'm assuming is Chris's gay brother. Chris has been a gay-rights advocate for years, and he's talked movingly about his gay brother many times.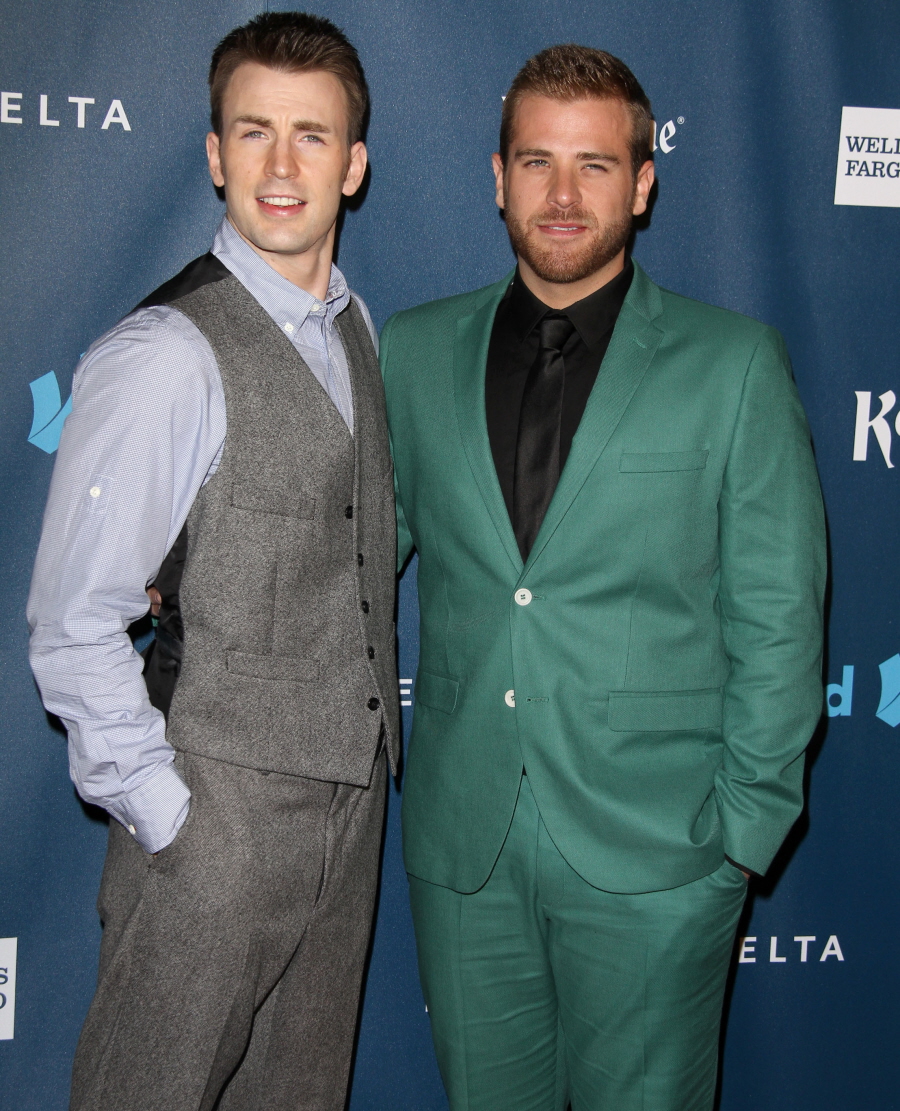 Elle Fanning in Lanvin. The dress is really pretty, but I think the color is wrong on someone so pale.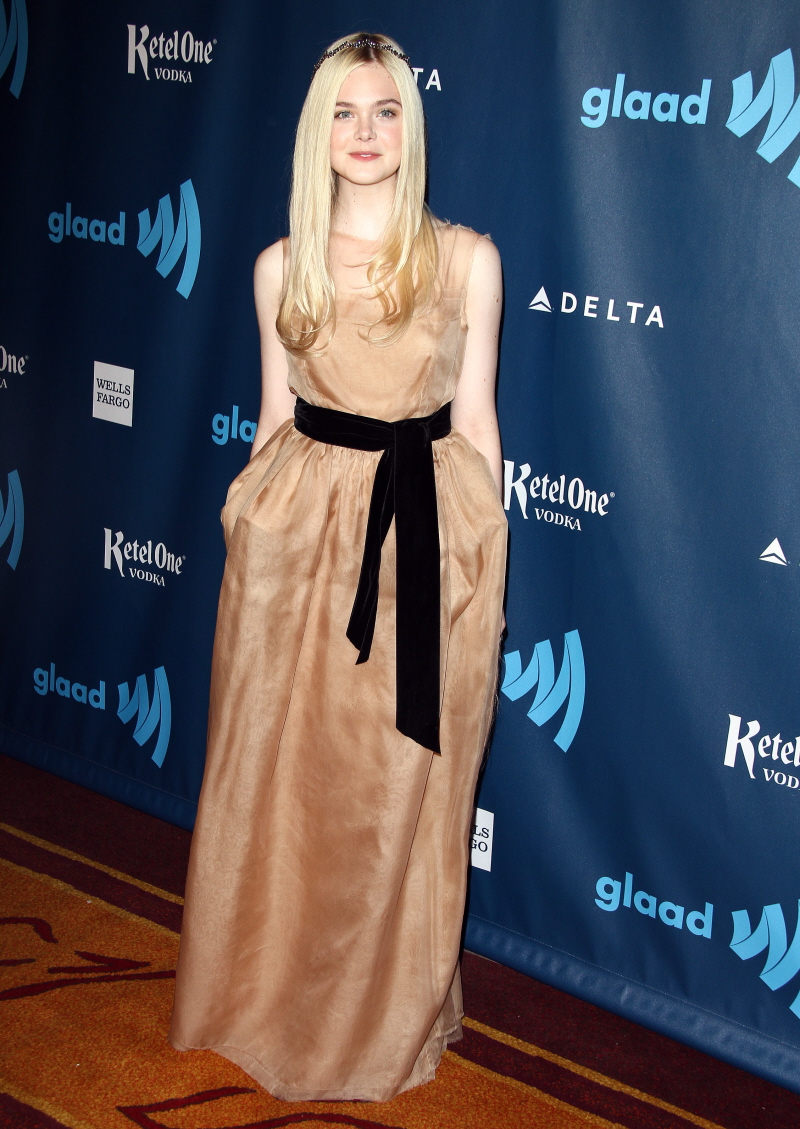 God, Naya Rivera has lost a lot of weight, right?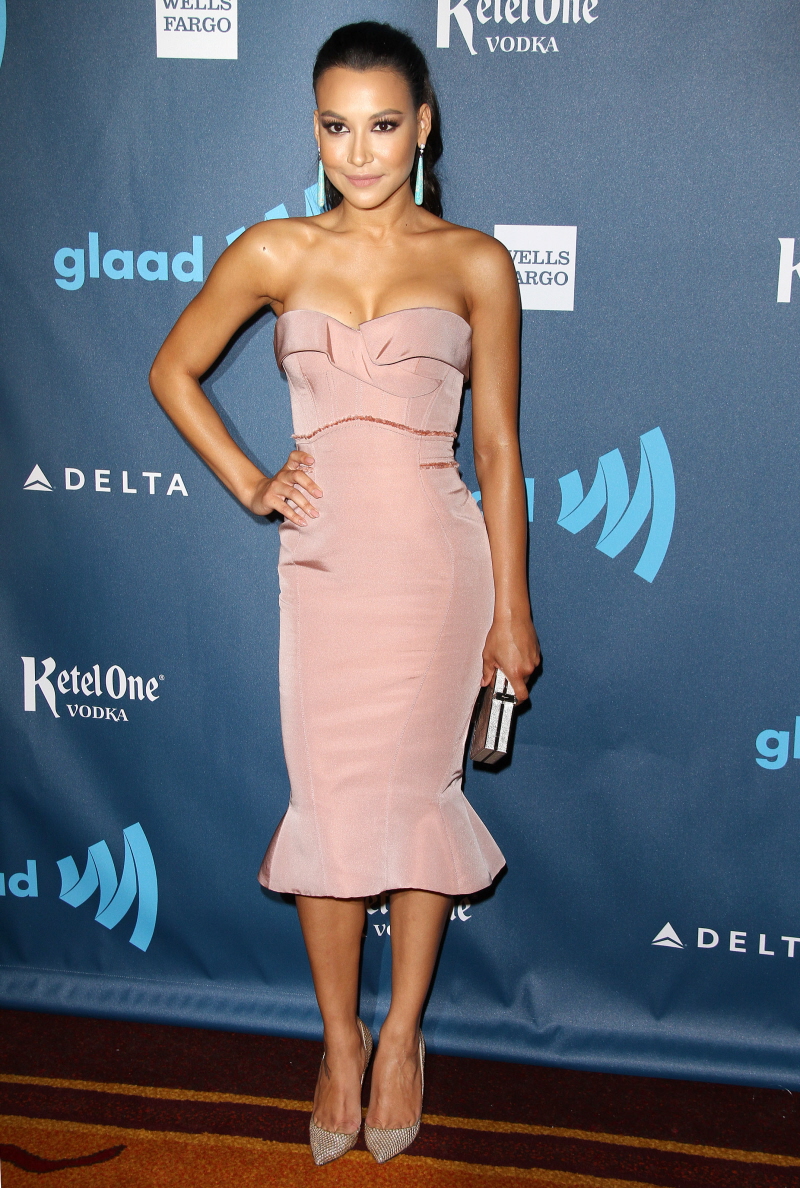 I'm positive that Kyle Richards has worn this same gown to like three events this year.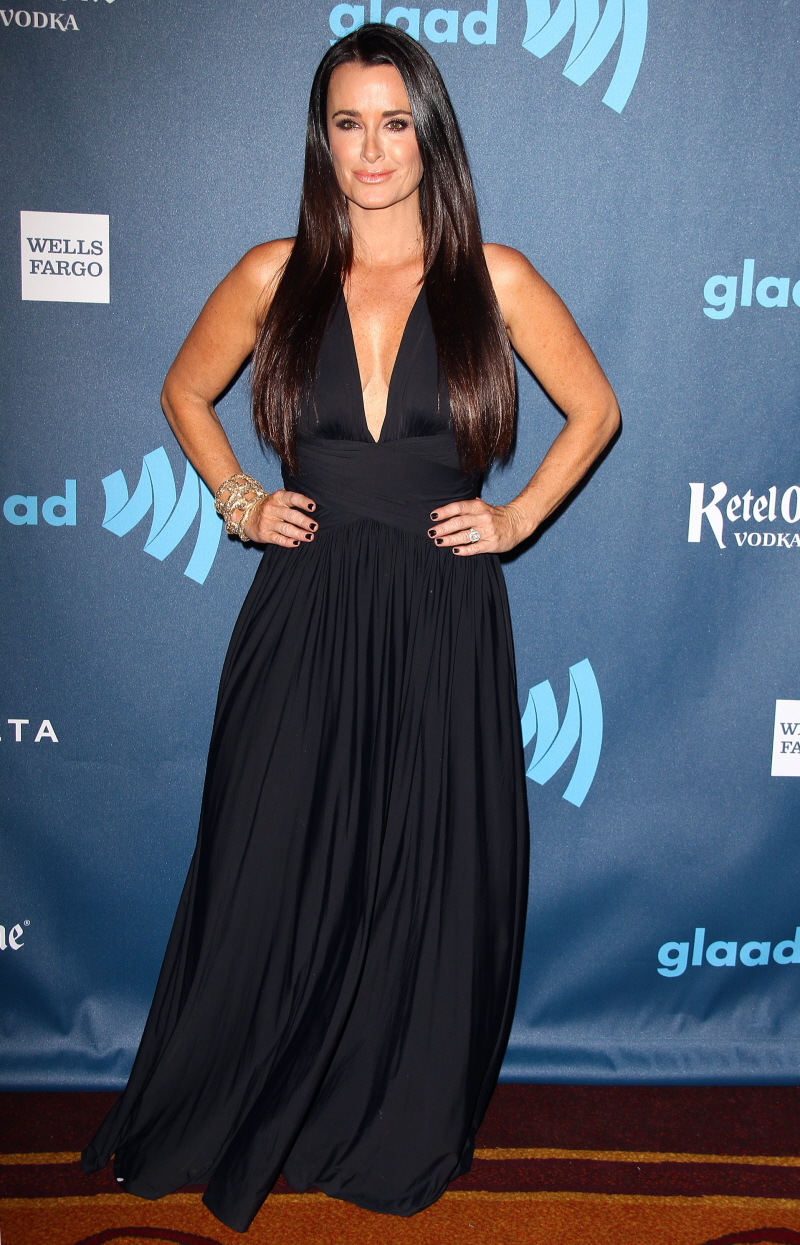 Oh, hello Matt Bomer!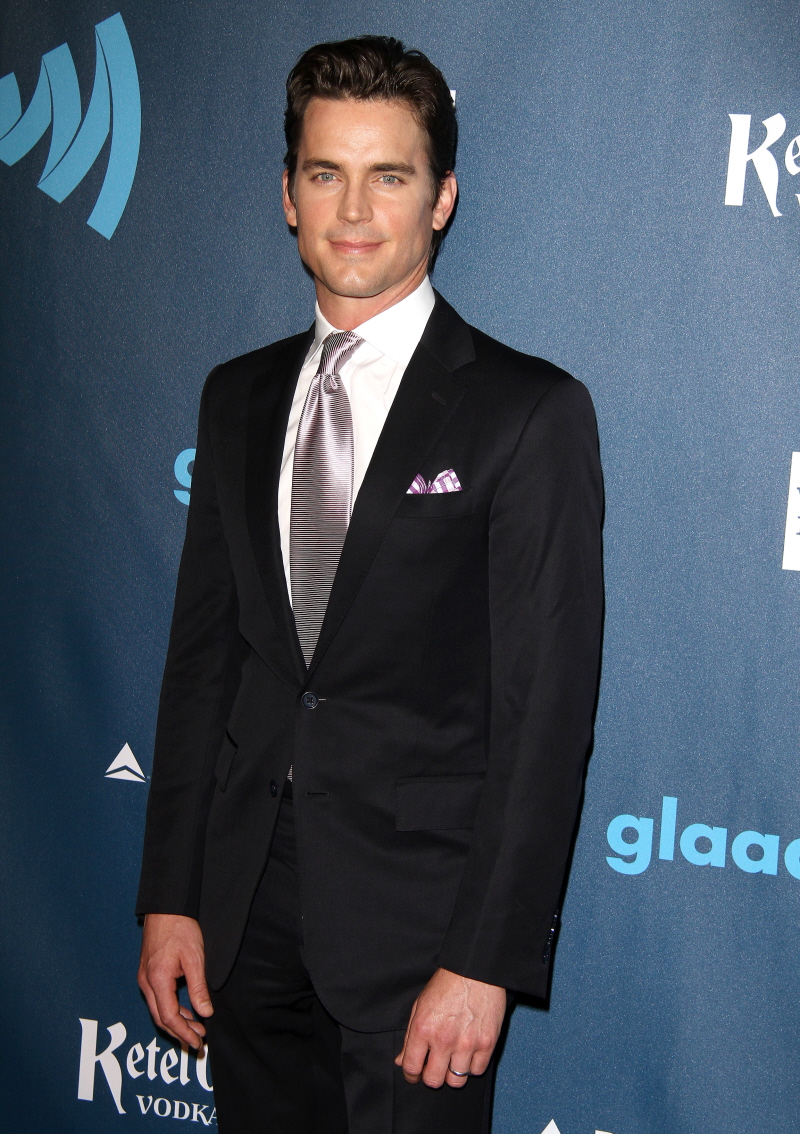 Kiki Dunst wore Emilio Pucci. It's pretty but unmemorable.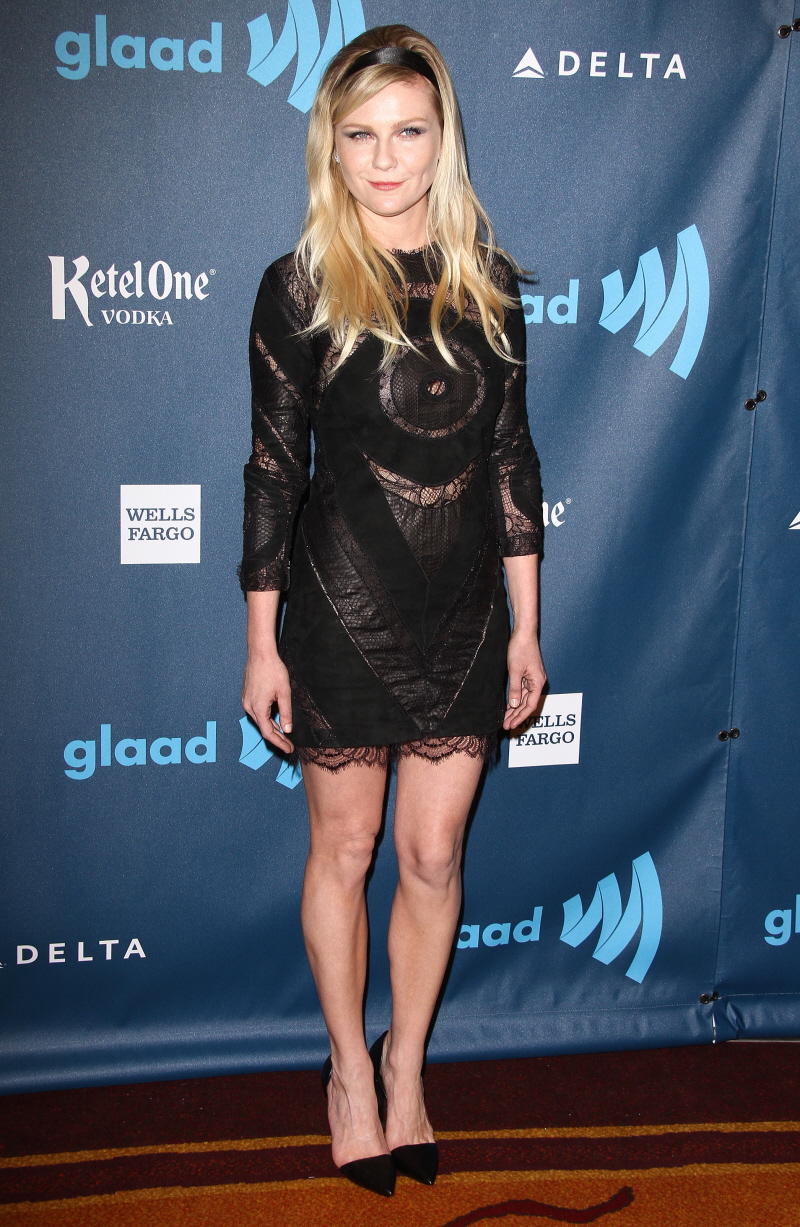 Kelly Rowland looks really good! She looks badass in this white outfit.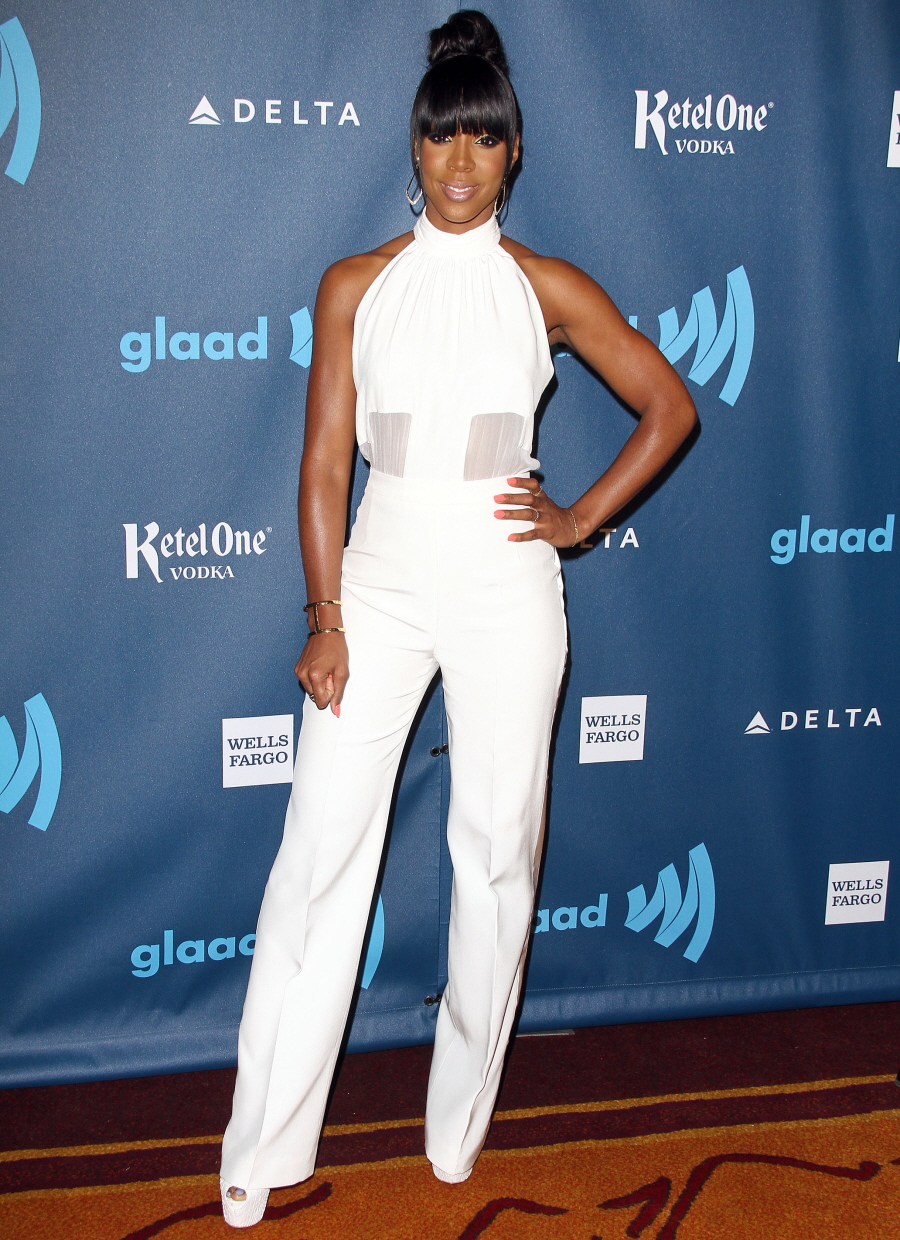 Photos courtesy of Fame/Flynet.