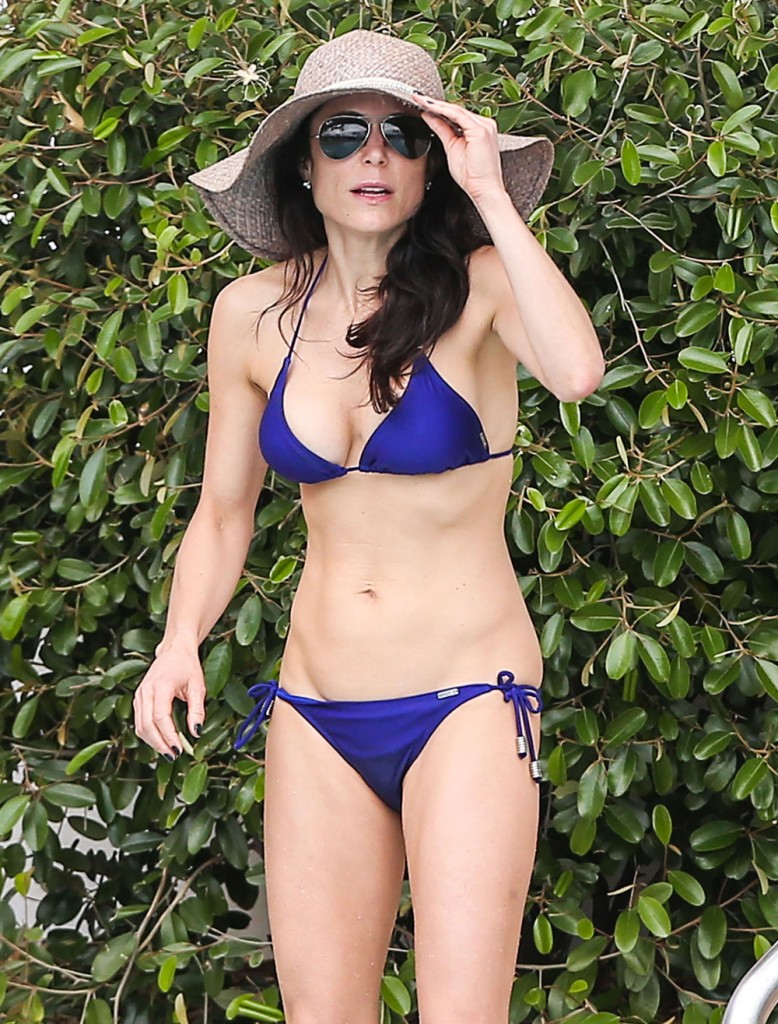 Here we have yet another set of photos of Bethenny Frankel, 42, posing in a bikini in Miami. The last time she invited the paps to a bikini photo op was two months ago in Australia so at least she's mixing it up a little, even if her MO is pretty obvious. Frankel just had a divorce hearing on Friday, in which she had to face off against her soon-to-be ex, Jason Hoppy. It was some kind of financial disclosure hearing.
The last we heard from Bethenny she was proclaiming that "divorce is the most difficult thing you could go through in your life." She didn't qualify it or reference any recent tragedies, but to be fair all the horrible earthquakes, terrorism, and stuff blowing up had yet to happen. (Last week was terrible.) Still, it went to show what a charmed, willfully ignorant life Bethenny lives. She goes on a lot of vacations to mitigate the awful things she has to face in divorce court. Bethenny posed for three sets of swimsuit pics over the weekend. The ones you see here are from Sunday, she had on a zebra print one piece at one point during the day and then changed into a purple string bikini. She wore a green bikini the day before. (Those pics are here.) Here's more on Bethenny's hearing and trip: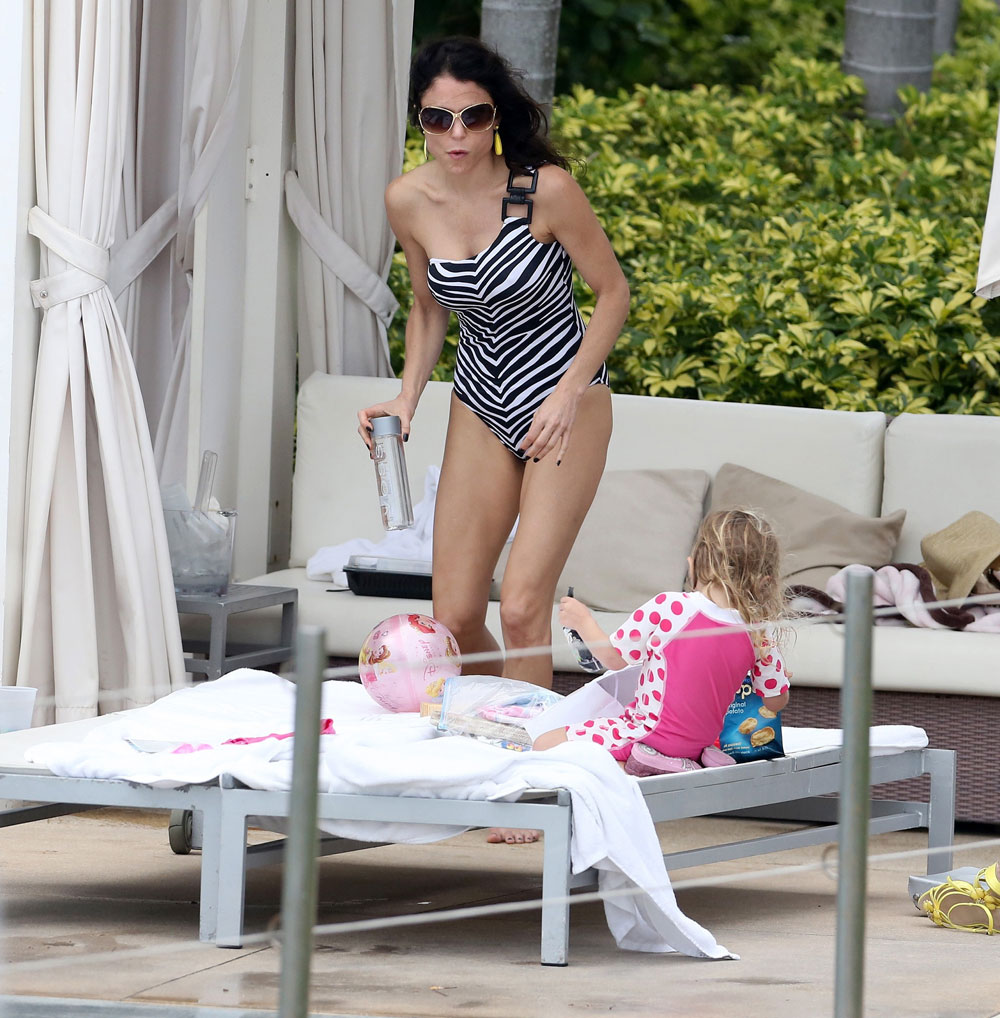 Sunnier days are ahead. After a chilly meeting with estranged husband Jason Hoppy in a New York City courthouse, Bethenny Frankel was in need of some serious downtime. So when the face-off ended, the Skinnygirl mogul packed a suitcase and took daughter Bryn, 2, down to Miami, Fla., for a little weekend getaway.

Lounging by the pool with her little girl on Sunday, April 21, the 42-year-old talk show host showed off her slim, toned bikini body in a bright purple halter-style top and matching side-tie bottoms. She kept the sun out of her eyes with a wide-brimmed floppy straw hat and aviator sunglasses.

As Us Weekly previously reported, Frankel and her pharmaceutical sales executive ex, 41, reunited in court on Friday, April 19, to discuss financial disclosure with their attorneys. According to E! News, the couple didn't even acknowledge each other during the meeting.
It must be nice to go to Miami for the weekend and to think the worst thing that can ever happen to someone is a divorce. How does someone reach that opinion? You would have to be seriously self centered to even pay a tiny bit of attention to the news and think that your problems, as a rich lady with incredible resources and options, are worse than everyone else's in the world.
In terms of how Bethenny looks, I think her figure is enviable, but I know a lot of you see a bag of bones with bolt-ons. You told me so in the last post. She looks pretty hot to me. We wouldn't be talking about her on a red carpet at some c-lister event and she knows that. That's why she either wears things that are see-through or goes on vacation and invites the paps. Rinse and repeat.
Oh and I googled "Bethenny Frankel see through" in order to provide some evidence for that, and I found these photos of her at an event for Skinnygirl on Thursday in NY, which I then realized were emailed to us. Of course she wore a dress that revealed her wonky cleavage. Of course.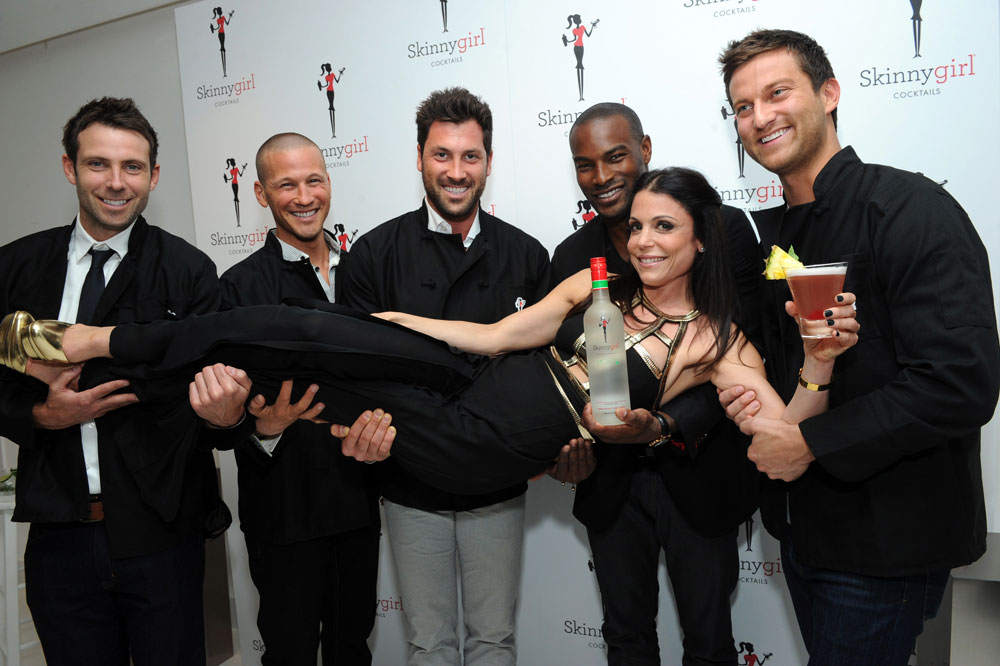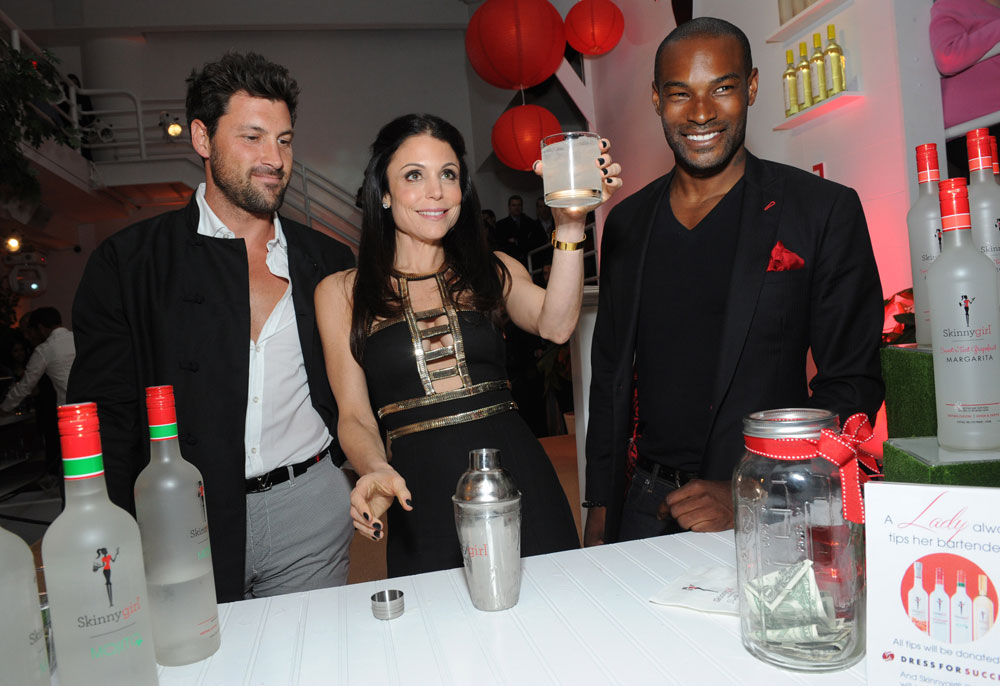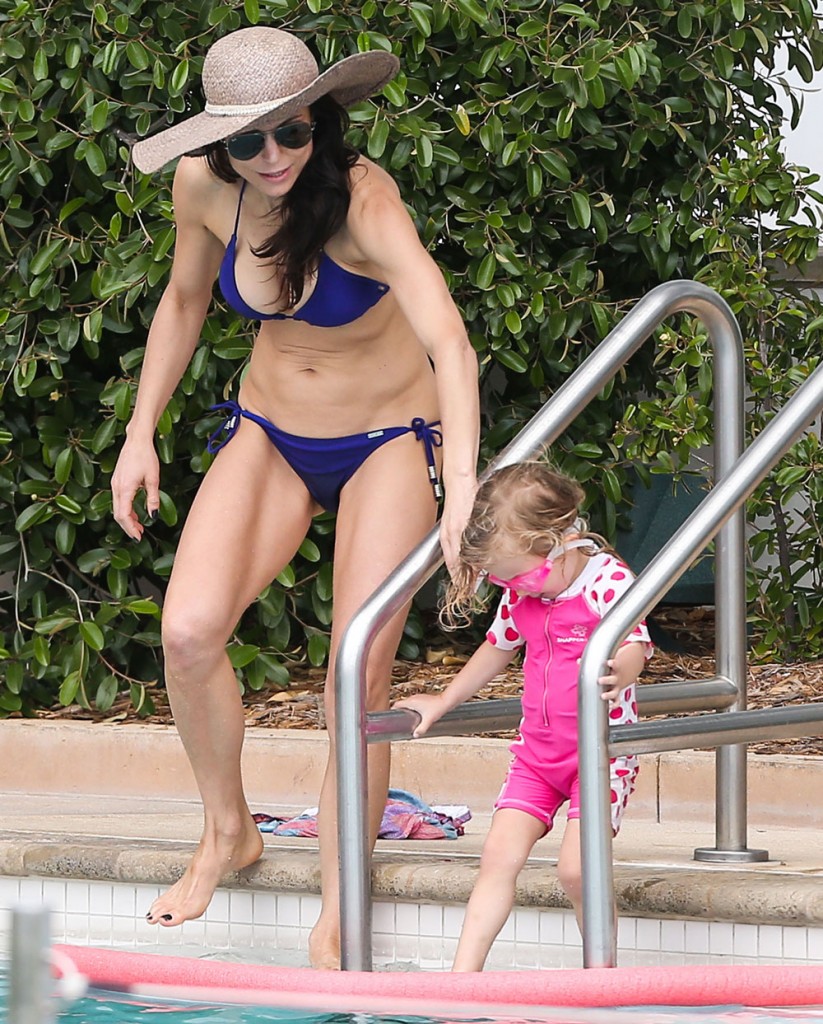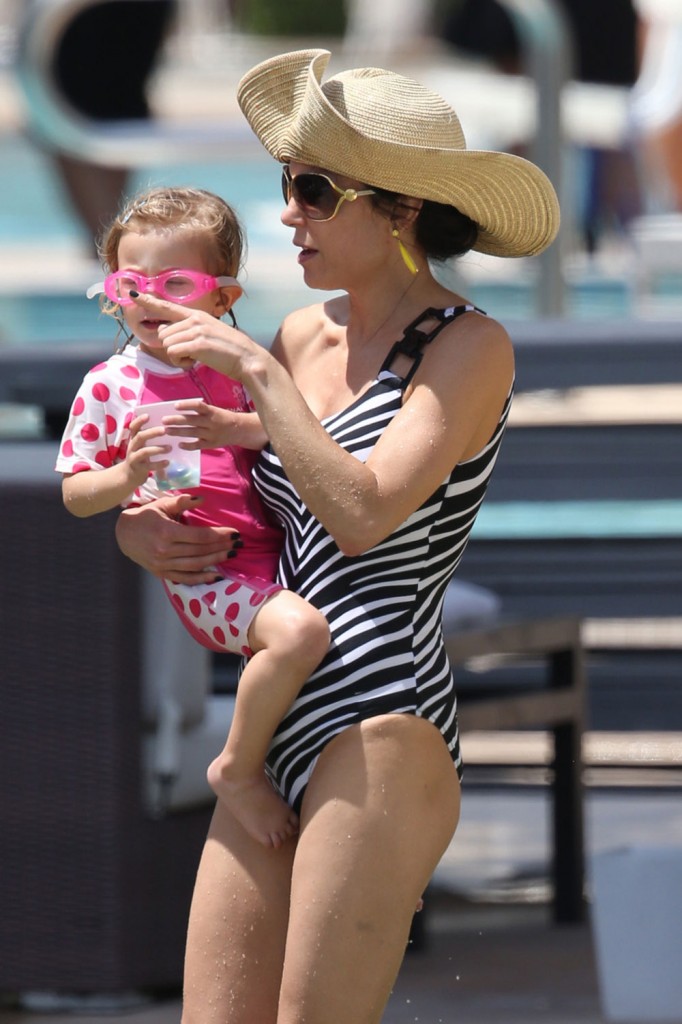 Photo credit: Diane Bondareff/Invision for Skinnygirl Cocktails/AP Image, WENN.com, FameFlynet, PCNPhotos