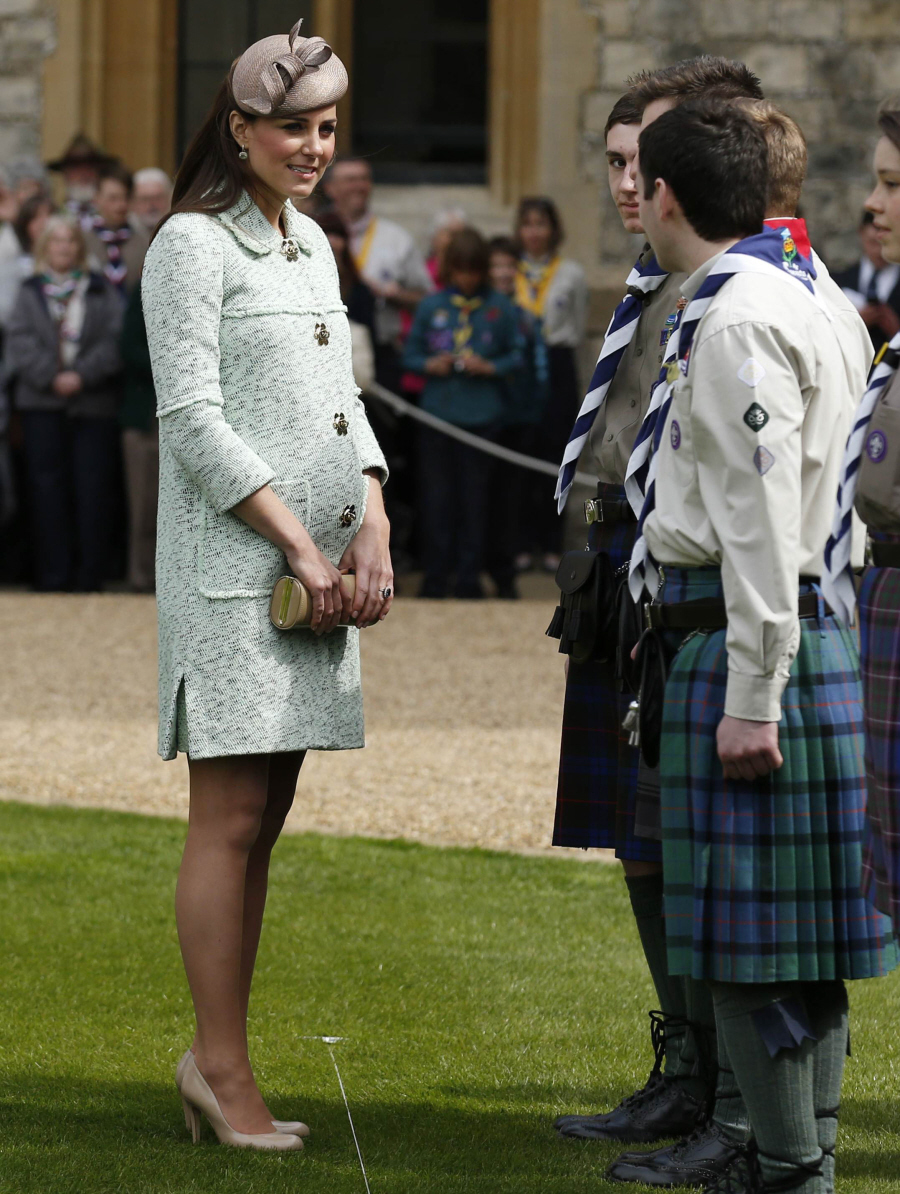 Yay, new Duchess Kate photos! Believe it or not, I really do get excited when we have new photos of Kate, especially when she's wearing a never-before-seen outfit! I always imagine that her closet is full of outfits that we've never seen, but she saves them for her vacations. These are photos of Kate yesterday at Windsor Castle, where she took over an event which the Queen was supposed to host – the Queen pulled out of the event, I guess because it was her birthday and she wanted to celebrate quietly (and without Kate!). Kate hosted a "national celebration for scouts who have achieved the Queen's Scout Award". Kate also got to mingle with a celebrity too, in the form of Chief Scout Bear Grylls, who is absolutely adorable in his scout's uniform.
Kate wore this Mulberry maternity dress. From the front, it looks like it's a two-piece suit, but it's not. It's all one-piece, and the "jacket" is just a weird styling design. Shall we discuss the buttons? Or should we just let Kate's Button Problem exist? I kind of give her a pass on the buttons for this outfit because I think it's probably difficult for her to find maternity suits and dresses that aren't too cutesy and buttony, you know? I do like the bright color on her, and we've seen the hat before (several times before).
Behold, the royal baby bump! Six months into her first pregnancy, Kate Middleton is finally really showing — and it suits her well. On Sunday, April 21, the expectant Duchess of Cambridge attended the annual National Review of Queen's Scouts at Windsor Castle, where she offered one of the best glimpses yet of her growing belly.

Stylish as usual in a mint-green Mulberry cotton-tweed coat, a Whiteley Cappuccino pill box hat, and her favorite LK Bennett "Sledge" heels, the 31-year-old first-time mom-to-be looked radiant and healthy. She smiled widely as she mingled with some of the nearly 3,000 guests who had gathered to watch the parade, which honors young Scouts for their outstanding personal achievements.

The Duchess — who volunteers with the Scout Association and recently took part in a training day at a Scout camp outside London — assisted in handing out the Queen's Scouts Awards, the highest possible honors for young Scouts. She also met with Chief Scout Bear Grylls, of the show Man vs. Wild, who became one of the U.K.'s youngest Chief Scouts in 2009 at the age of 34. Grylls said Middleton had been "an incredible role model" within the organization and credited her with showing people that "Scouting's not just for boys."

"She's also such a generous volunteer and everyone is so excited to have her in the Scouting family," he raved. "Many people have followed her lead and are getting involved and enjoying the adventure."

Prior to the event, Prince William's wife visited Queen Elizabeth, who turned 87 on Sunday. A Buckingham Palace rep tells Us Weekly that Her Majesty is "celebrating privately at Windsor Castle."
Kate probably does enjoy the Scouting stuff, even though she's yet to attend a red-carpet gala for the organization! Still, work with the Scouts provides for some very good photo-ops when one has been caught shopping every day in a given week. You know we've only got a month more of this stuff before she goes on "maternity leave" right?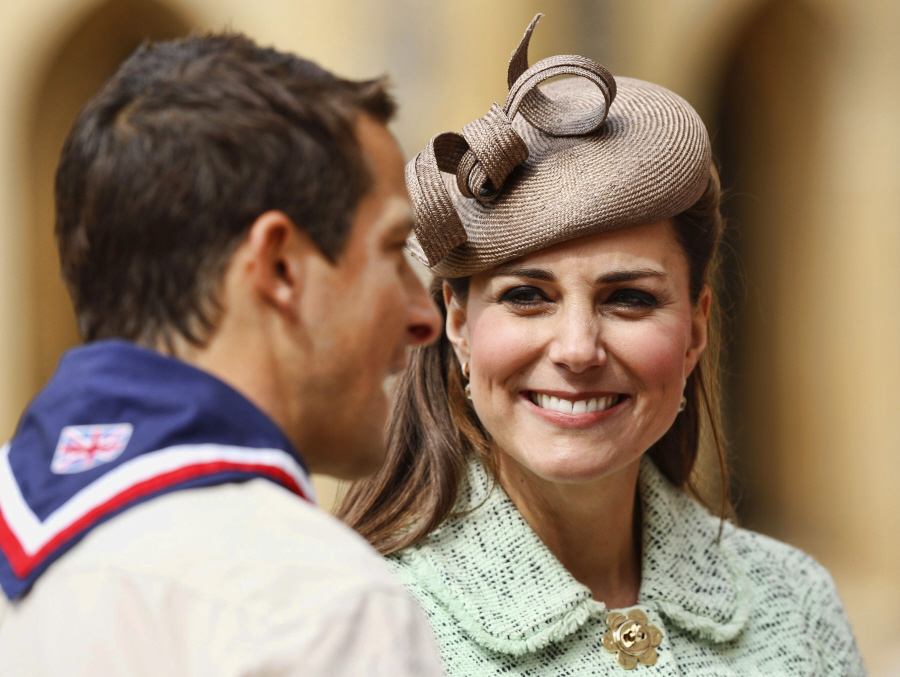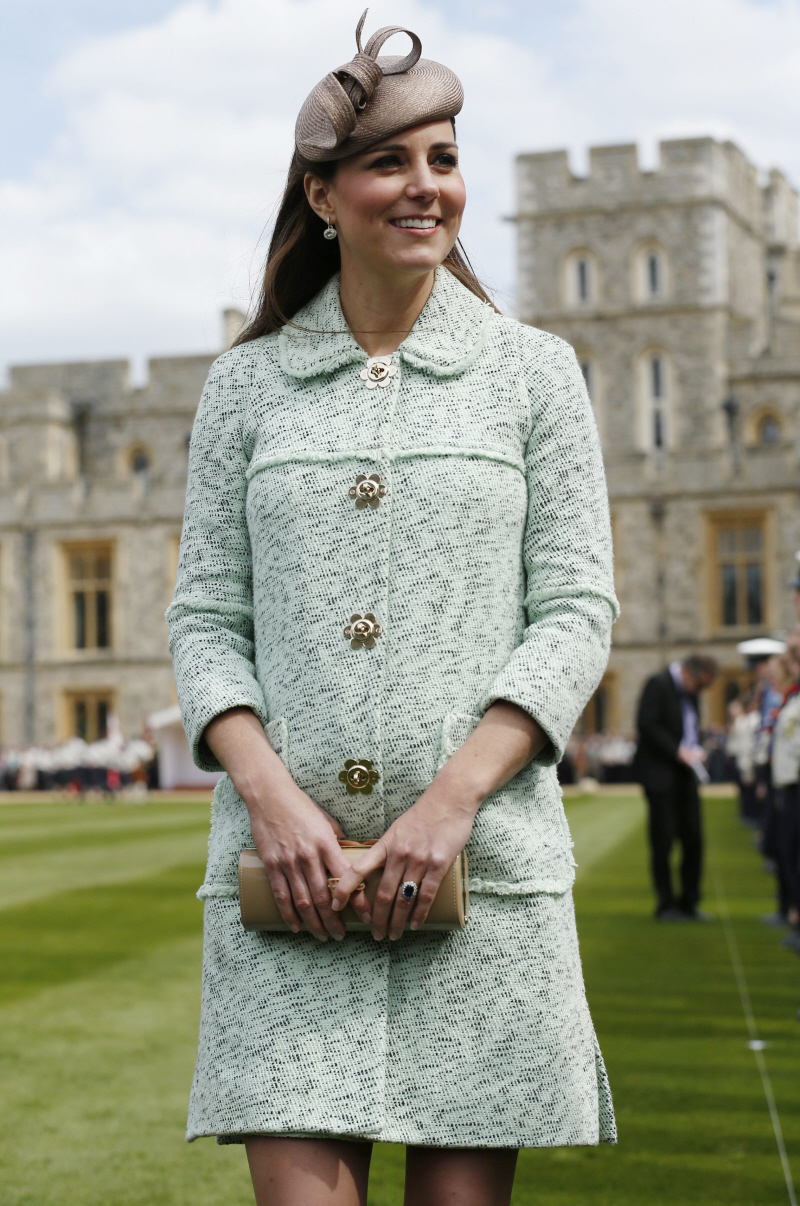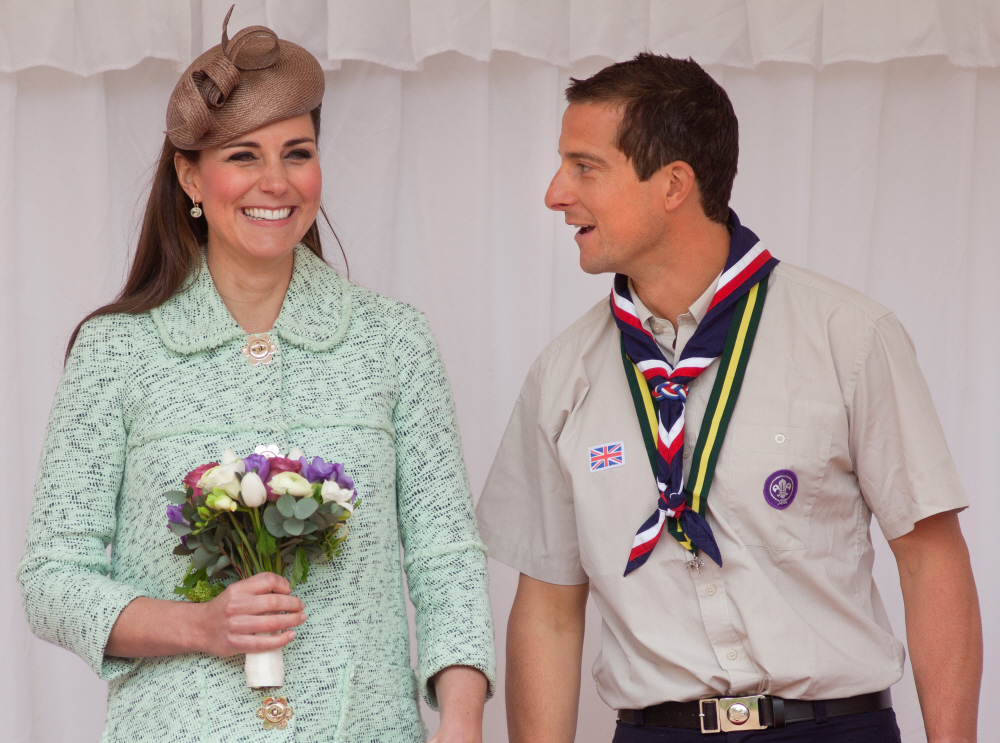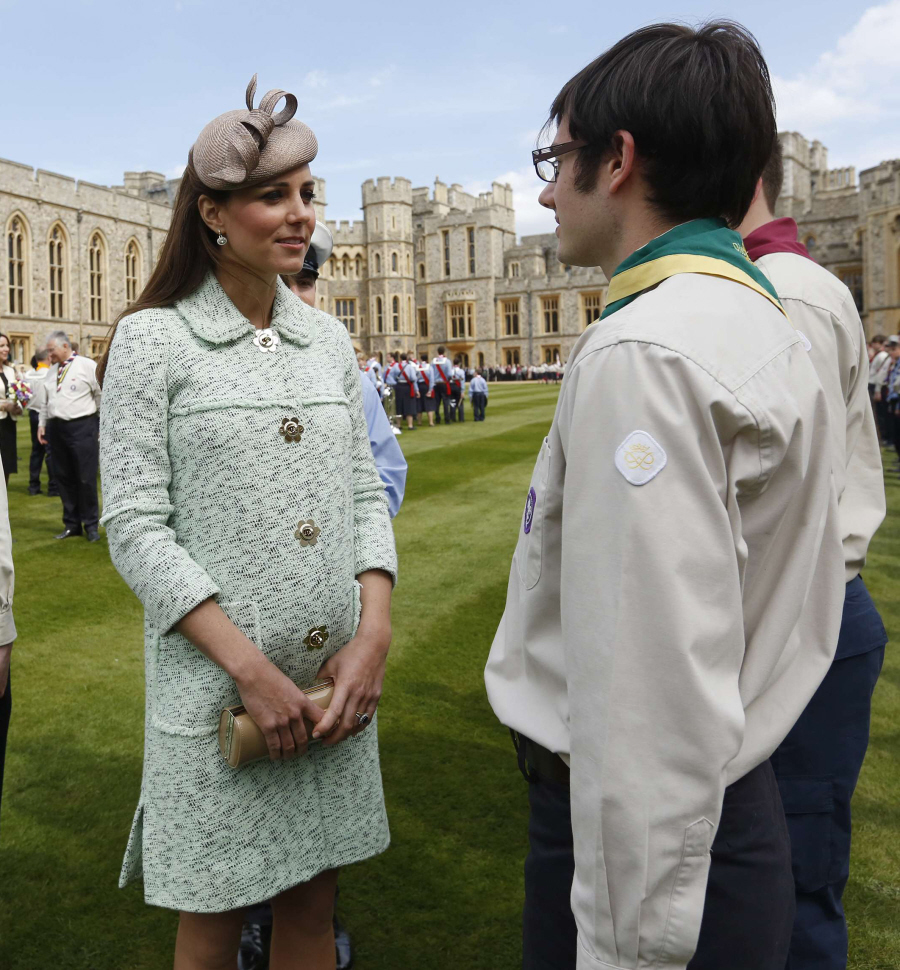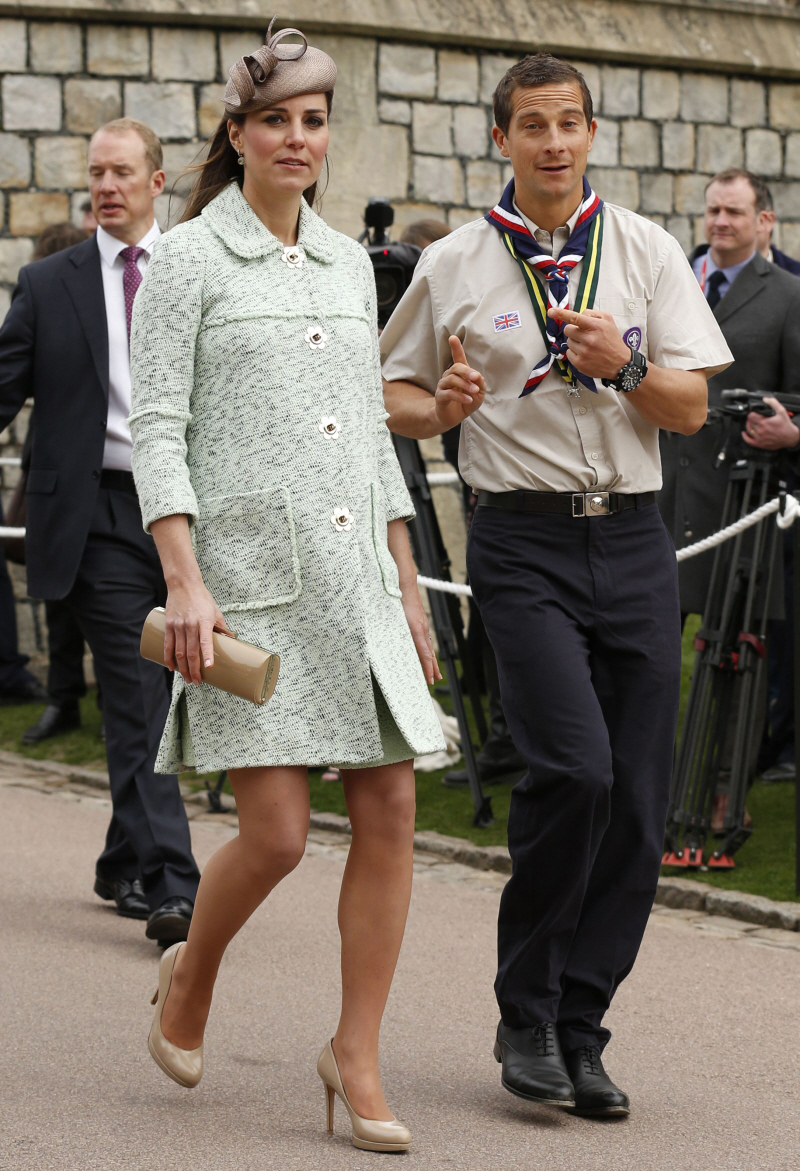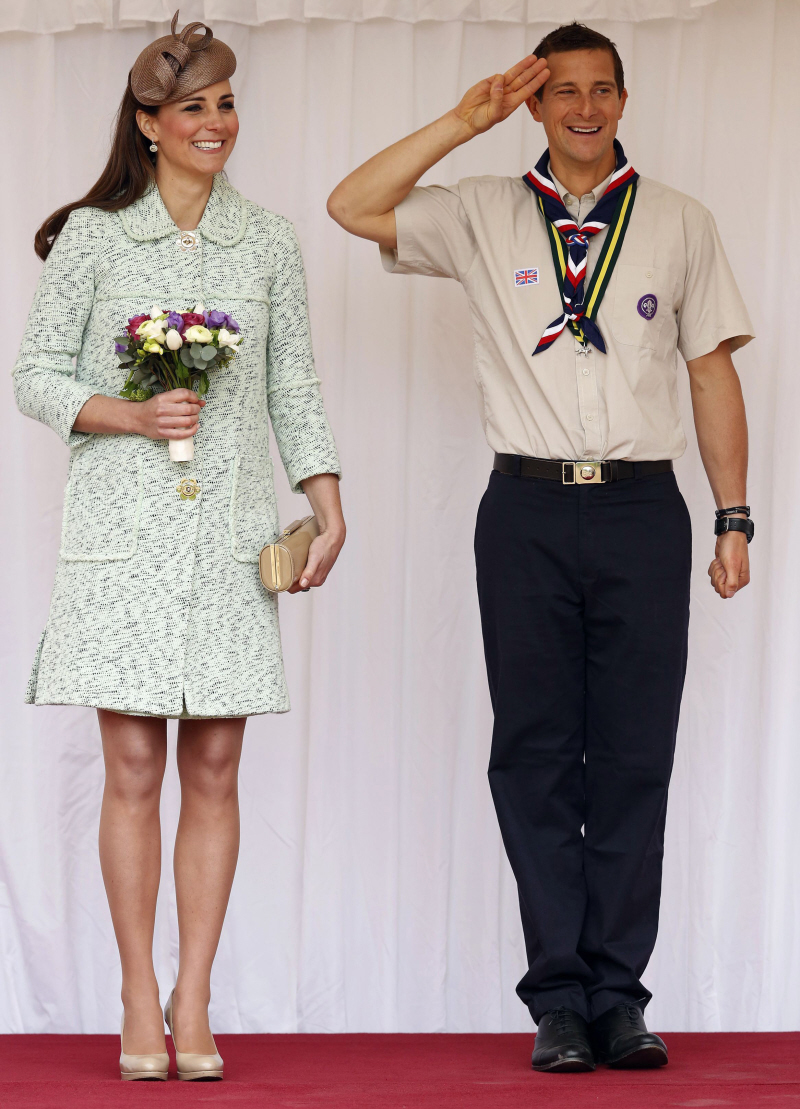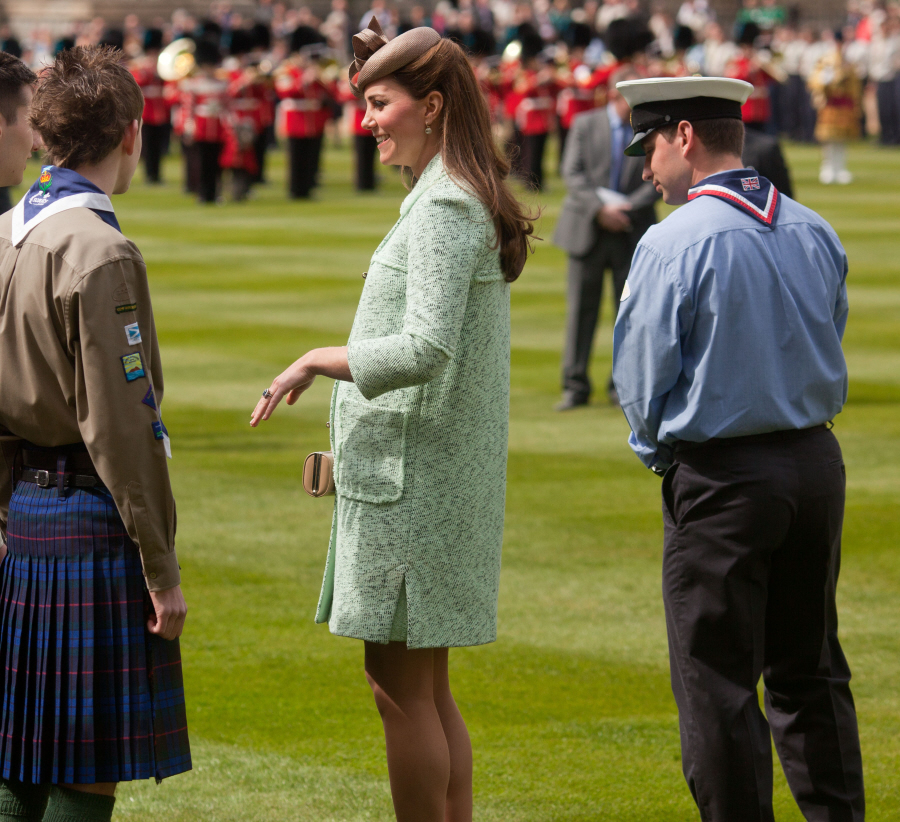 Photos courtesy of WENN.