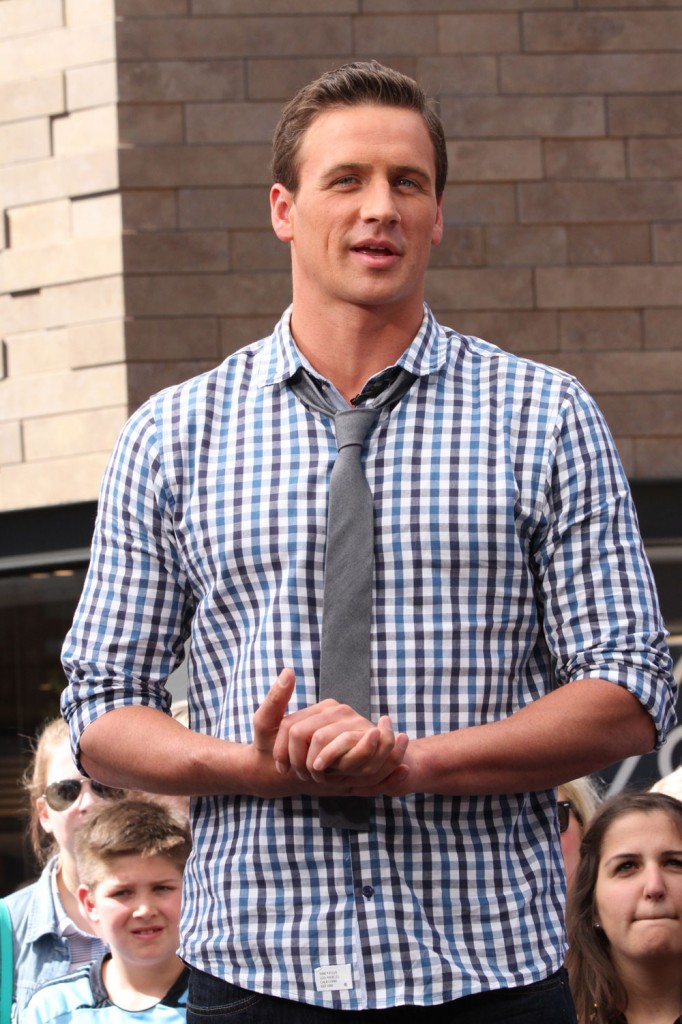 I know that title is harsh, but it's hard to come up with a more accurate one after sitting through E!'s premiere of "What Would Ryan Lochte Do." Lochte may be at home in the pool and showing off his gorgeous bod in photo shoots, but when he opens his mouth you wonder how he's able to function out in the world. Apparently he has a sports management bachelor's degree from the University of Florida, which was surprising for me to find.
Ryan Lochte's new half hour "reality" show premiered last night on E!. Ryan comes across as dumb, as only interested in women, partying and training, but we also see that he's tight with his family. He's a relatively harmless, inoffensive character, and it's hard to be interested in his life at all. E! wants to keep us watching, and they cut scenes at a dizzying pace.
At one point in the show, in a camera interview segment, Ryan addresses the fact that that the press calls him a douchebag. He asks, in all stunted seriousness "What is a douchebag?" The scene cuts to Ryan showing off a gaudy diamond encrusted watch and exclaiming "$200,000 on my wrist. Jeah!" Slow clap for E!, although this material kind of writes itself.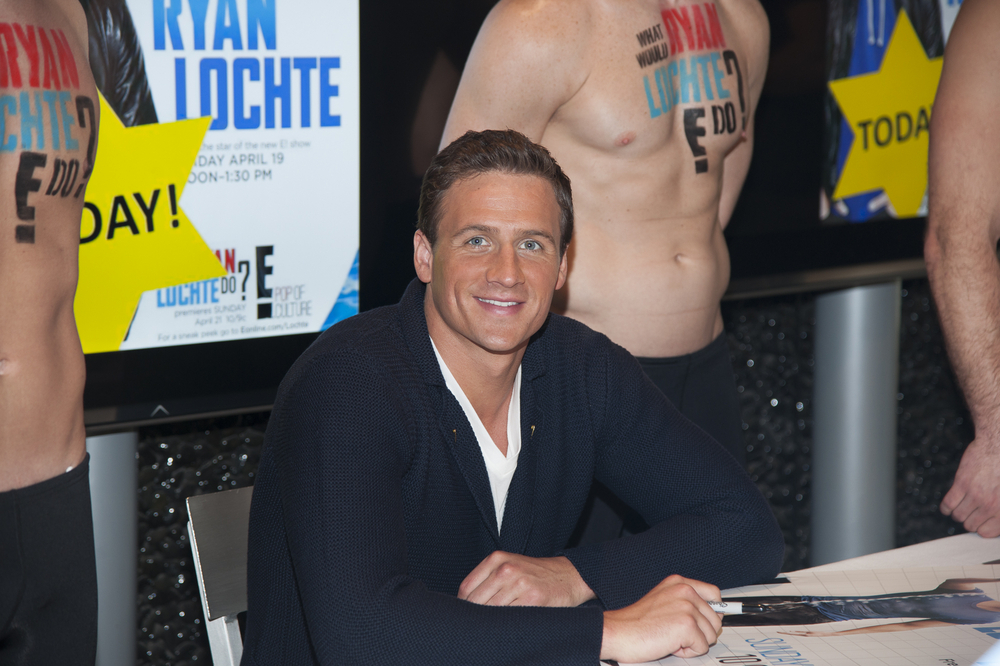 We're treated to scenes of Ryan playing flag football and partying with his friends and family, dubbed the "Lochterage." His buddies follow him around and party with him as he yells things like "Let's Turn it Up" while wearing a t-shirt that says "Turn it Up." He continually refers to himself in the third person and speaks at a level that would be below average for a fifth grader. "Being Ryan Lochte is fun."
We see Ryan hit on various women interested in his fame. The attraction quickly fades when they realize he doesn't have much to offer. He tells the camera "I don't where my love life is going. There's millions and millions out there. I don't want many I just want one. Why can't I find 'em?"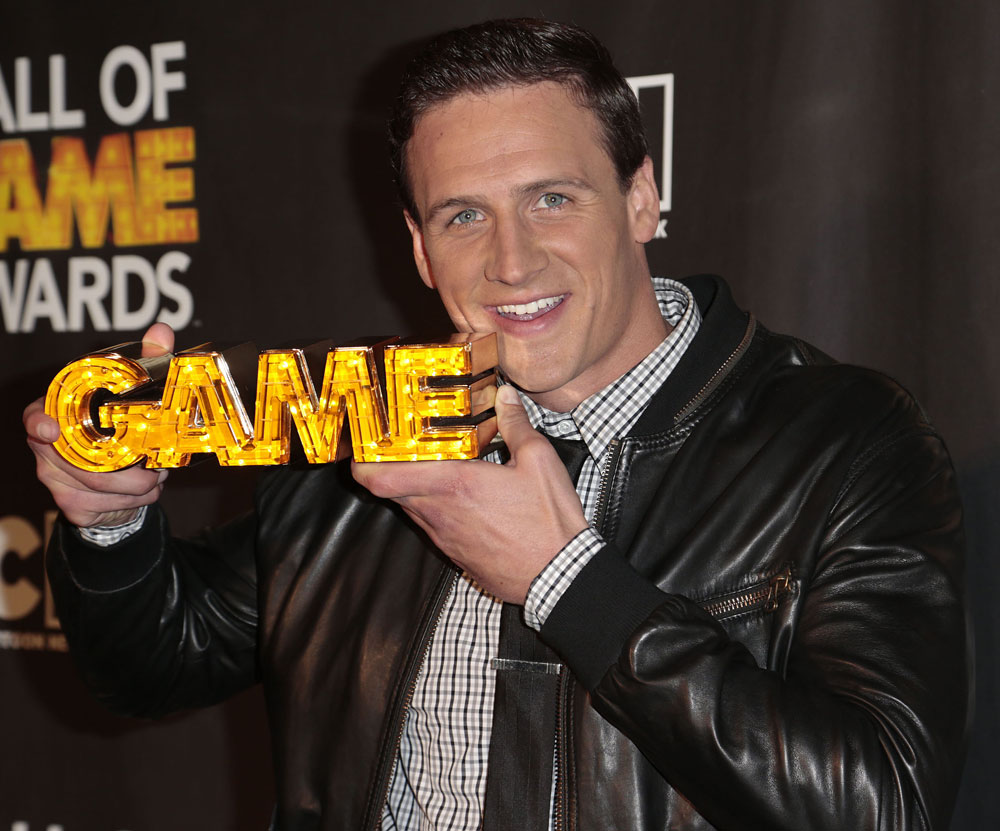 The real stars of the show are the Lochte family, including Ryan's olders sisters, a younger brother and his mom. They know their famous brother is stunted intellectually and they look out for him. In one notable scene, his sisters coach him about dating. They scold him for taking all his dates to the same sushi restaurant in Gainsville, Florida where he lives. Ryan's sisters tell him that women talk. He explains "It might be the same place, it might be the same table, but it's a different girl."
When his sisters joke that he's burned the popcorn for movie night, Ryan says the popcorn is "nice" and that he wants to watch a romcom. "I didn't burn no popcorn. It's actually really nice… we're not watching no scary movies. One of my favorite movies is 'What Women Want,' that Mel Gibson one."
As we saw in a preview for this show, Ryan can't remember how many medals he won at the Olympics. He does remember how it felt when he won a gold medal, though, and he started crying when he recalled it. This guy has a heart that shines through when he's not partying, desperately trying to figure something out, or training at the pool. His family is full of characters, but when the central one is so one-note, it's hard to see how this show can retain our interest. I won't watch it again.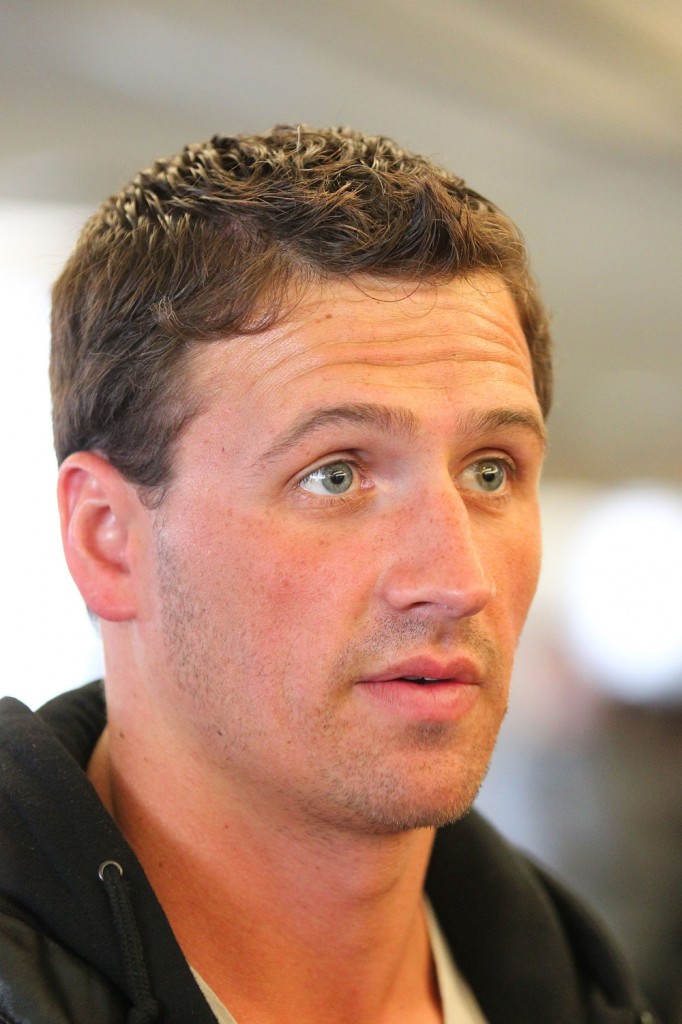 Photo credit: WENN.com and PRPhotos